A Collection in
The Clifton Waller Barrett Library of American Literature
Special Collections
The University of Virginia Library
Accession Number 8287, etc.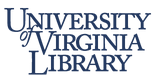 Special Collections, University of Virginia Library
Albert and Shirley Small Special Collections Library
University of Virginia
Charlottesville, Virginia 22904-4110
USA
Phone: (434) 243-1776
Fax: (434) 924-4968
Reference Request Form:
https://small.lib.virginia.edu/reference-request/
URL:
http://small.library.virginia.edu/
© 2005 By the Rector and Visitors of the University of Virginia. All rights reserved.
Processed by: Special Collections Staff
Repository
Special Collections, University of Virginia Library
Accession number
8287, etc.
Title
Papers of Elinor Wylie 1921-1928
Physical Characteristics
This collection consists of 166 items.
Language
English
---
Access Restrictions
There are no restrictions.
Use Restrictions
See the University of Virginia Library's use policy.
Preferred Citation
Papers of Elinor Wylie, Accession #8287, etc., Special Collections, University of Virginia Library, Charlottesville, Va.
Acquisition Information
8287: Deposit: June 16, 1966; Gift, July 1, 1991. 8287-a: Purchase: January 26, 1968. 8287-b: Deposit, January 11, 1971; Gift, July 1, 1991. 8287-c: Purchase, June 7, 1978. 8287-d: Deposit: June 12, 1978; Gift, July 1, 1991.
Processing Information
Virtually all of the items in this collection were undated by Wylie. Most of the dates now associated with items were assigned by Stanley Olson, author of Elinor Wylie: A Biography. Dates assigned to the material are, in many cases, only tentative. For example, Olson noted that Elinor Wylie was at the McDowell Colony in the summers of 1922 and 1923; as her fellow "colonists" were effectively the same on both occasions, it is extremely difficult to determine in which year the letters "from McDowell" were written.
Mr. Olson also provided explanatory notes for many of the letters; these notes were recorded on collection folders and have been transferred to the appropriate scope/content note for each item in the guide.
---
Elinor Morton Hoyt Wylie, born September 7, 1885, Somerville, New Jersey; died December 16, 1928, New York, New York; married Philip Hichborn, 1906; eloped with Horace Wylie, December, 1910, and moved with him to England as Mr. and Mrs. Horace Waring; returned to U.S., 1914; married Wylie, August 7, 1916 (separated, 1921, divorced, 1923); married William Rose Benét, 1923; children: (first marriage) Philip Hichborn III, (second marriage) one son (died in infancy). Poet and novelist; poetry editor Vanity Fair, 1923-1925; editor Literary Guild, 1926-1928; contributing editor, New Republic, 1926-1928. Works: Incidental Numbers (London : Privately printed, 1912); Nets to Catch the Wind (New York : Harcourt, Brace, 1921); Black Armour (New York : Doran, 1923); Jennifer Lorn: a Sedate Extravaganza (New York : Doran, 1923); The Venetian Glass Nephew (New York : Doran, 1925); Elinor Wylie (New York : Simon & Schuster, 1926); The Orphan Angel (New York : Knopf, 1926) Trivial Breath (New York : Knopf, 1928); Mr. Hodge & Mr. Hazard (New York : Knopf, 1928); Angels and Earthly Creatures: a Sequence of Sonnets (Henley-on-Thames, The Borough Press, 1928); Angels and Earthly Creatures (New York : Knopf, 1929); Birthday Sonnet (New York : Random House, 1929); Collected Poems of Elinor Wylie (New York : Knopf, 1932); Last Poems of Elinor Wylie (New York : Knopf, 1943)
In her lifetime Elinor Hoyt Wylie won notoriety for her unconventional private life and acclaim for her poems and novels. Carl Van Doren celebrated her as a "poet and queen of poets." Prominent members of the New York literary scene in the 1920s--such as Edmund Wilson, Carl Van Vechten, and her third husband, William Rose Benét--admired her beauty and literary achievements.
The daughter of Henry Martyn and Anne McMichael Hoyt, Wylie was born on September 7, 1885 into a socially and politically prominent family in Somerville, New Jersey. (Later, believing Somerville insufficiently romantic, she hoped that people would imagine Paris or Persepolis as her place of birth.) Her family moved to Rosemont, Pennsylvania, a suburb of Philadelphia, in 1887. In 1897 her father became assistant attorney general of the United States, taking the family to Washington, D.C. Although her life outwardly traced a romantic course, her three marriages never brought her the emotional fulfillment she sought, and her poetic success never erased her self-doubts. A perfectionist, shy and uncertain of her talents, Wylie required unqualified approval from others. Hers was a complex and contradictory nature. Her poetry articulates her central conflicts: a desire for love that led to a series of disappointing marriages, a delicate sensitivity which often made her wish to escape a hostile and unlovely world, a yearning for transcendent spiritual vision that she felt was beyond the reach of her limited gifts.
As a young woman growing up in an aristocratic family, Wylie was groomed for the life of a socialite. Yet she had a questing intellect as well. Her sister, Nancy Hoyt, asserts that Elinor was "passionately interested in her school work," with a love of books and an artistic avocation. Her scholarly interest is reflected in the meticulous research underlying her novels. But, despite the urging of her teachers at Miss Baldwin's School in Bryn Mawr, Pennsylvania, and at Mrs. Flint's (later the Holton Arms) school in Washington, her parents did not allow her to continue her education. Instead, she was launched as a debutante. Although the social career her parents deemed appropriate began brilliantly, it could never absorb her interests and energies completely.
In 1905, apparently on the rebound from a short-lived romance, Wylie married Philip Simmons Hichborn and gave birth to his son Philip Hichborn III in September 1907. Hichborn proved to be emotionally unstable. During this difficult marriage, Wylie began to suffer from the high blood pressure and migraine headaches which would plague her throughout her life. Wylie's first two novels, Jennifer Lorn (1923) and The Venetian Glass Nephew (1925) describe women suffering in disastrous marriages. The husbands in both books compel their wives to become decorative objects. Attempting to meet these needs, the heroines are destroyed. Undoubtedly, Wylie's account is at least partially autobiographical.
She left Hichborn in December 1910, eloping with a married lawyer, Horace Wylie, and leaving behind her son, who was raised by Hichborn's sister Martha Pearsall. Wylie's elopement and abandonment of her child became a highly publicized scandal in conservative Washington. The couple lived in England as Mr. and Mrs. Horace Waring to escape publicity and social ostracism. (As late as 1927, the League of American Pen Women in Washington countermanded an honor-guest breakfast invitation they had extended to Wylie.)
Horace Wylie encouraged Elinor's literary interests. In 1912 she published privately a small book of poems, Incidental Numbers, none of which she later found worthy of inclusion in her subsequent volumes. The poems, written between 1902 and 1911, indicate some of the themes she would continue to explore--magic, love, entrapment and isolation--and reveal her indebtedness to the poets of the aesthetic movement. Wylie kept this anonymous collection secret, claiming in a 1919 letter to Harriet Monroe, editor of Poetry, "I have never published anything--never tried to, until the last few weeks."
When Britain entered World War I the Wylies returned to the United States, living in Boston, Augusta, Georgia, and Washington, D.C. They were distressed by family coldness, bad financial straits, social disapproval, and Elinor's poor health. Perhaps out of guilt for the loss of her son, Elinor eagerly wished for a child. From 1914 to 1916 she had several miscarriages, one stillbirth, and a premature child who died after a week. She perceived this inability to produce a child as a personal failure. She felt estranged from Wylie and wrote bitterly about her frigidity in poems such as "This Hand" (Black Armour, 1923). After Horace Wylie at last succeeded in obtaining a divorce from his wife and Hichborn had committed suicide, they were married on August 7, 1916. But the strains of their position had already damaged the fiber of the relationship. Elinor withdrew emotionally from Horace as she grew increasingly involved in her literary career.
Friends such as John Dos Passos, John Peale Bishop, and Edmund Wilson convinced her to take her writing seriously. In November 1919 she sent some poems to Poetry, hesitantly, for she feared her work was not "modern enough" for the magazine. Wylie's reluctance is understandable, for her work looked back toward her literary forerunners, and did not participate in the contemporary experimentation with free verse. Throughout her career, Wylie wrote in rhyming stanzas, often working with ballads and sonnets. But Monroe allayed her concerns, and asked for more poems, publishing four in the May 1920 issue ("Atavism,""Fire and Sleet and Candlelight,""Silver Filigree," and "Velvet Shoes," which would become her most widely anthologized poem). As her work began to gain recognition and acceptance, Wylie devoted herself to her writing.
One of her strongest supporters at this time was her brother Henry's friend William Rose Benét. Benét encouraged Wylie to submit her work and frequently acted as her literary agent, placing her poems and advising her about contracts and projects. On the strength of her growing literary reputation, Wylie separated from her husband and moved to New York in 1921. Here she captivated the literary world with her slender, tawny-haired beauty, personal elegance, acid wit, and technical virtuosity. Her success was almost legendary: Carl Van Vechten organized a torchlight parade to celebrate publication of her first novel, Jennifer Lorn, in 1923. In the same year, at perhaps the height of her powers and fame, she divorced Wylie and married Benét. Yet, remarks which Edmund Wilson quoted in his diary before the wedding suggest that the marriage was doomed from the start. According to Wilson, "When I expressed my doubts about their union, she said with her harsh and callous laugh: 'Yes, it would be a pity that a first-rate poet should be turned into a second-rate poet by marrying a third-rate poet.'"
During the period from 1921 to her death in 1928, Wylie's literary output was astonishing. She published four volumes of poetry and four novels, as well as--less significantly--essays and reviews, and served for a time as literary editor of Vanity Fair.Nets to Catch the Wind (1921) won critical acclaim, receiving the Poetry Society's Julia Ellsworth Ford Prize. The book, a substantial advance over her juvenilia, contains much of her best work. Writers such as Edna St. Vincent Millay, Louis Untermeyer, and Edmund Wilson praised it for its precision, its clarity, and its jewel-like brilliance.
Wylie, however, was aware of her limitations. In her poetry and prose she satirized the aesthetic excesses of which she herself was often guilty. Her first two novels, Jennifer Lorn and The Venetian Glass Nephew, deal with the conflicting claims of art and nature, depicting the destruction of heroines who succumb to others' demands that they become art objects. Yet, even as she satirized the inhumanity of an aesthetic sensibility that values decorative objects over humans, she often allowed the sensual richness of her prose to subvert thematic development. Similarly, her essay "Jewelled Bindings," written in 1923 while she was composing Black Armour, is both defense and critique of her technique. She contended that she is a minor writer, defining herself in the images of a crafter rather than an artist; hers is a "small clean technique." The article explains her vision, but also admits to its shortcomings: Wylie believed that she might create a "gilded bird," but not the living bird who could sing in the work of an "authentic genius." Such a genius was Wylie's idol, Percy Bysshe Shelley.
Wylie's interest in romanticism grew from her strong identification with Shelley, dating from her first reading of the poet when she was seven. Her enthusiasm for Shelley may have occasionally verged on obsession: she spent early royalties to purchase some of his letters; she sometimes entertained fantasies of Shelley's return to life; she argued Shelley's merits at dinner parties, and she wondered how he would have responded to her. In a poetic self-caricature, "Portrait in Black Paint," she mocks her "peculiar schism."
The highest tribute she paid Shelley was to write two novels about him, The Orphan Angel (1926) and Mr. Hodge & Mr. Hazard (1928). The first of these is an elaborate fantasy of Shelley's returning to life and traveling through the American West in the company of David Butternut, a Yankee sailor, searching for a mysterious and beautiful woman whom he hopes to rescue. Critics were polarized in their responses to this novel. Its chief difficulty is that it fails to achieve Wylie's purpose, that of kindling admiration for the heroic poet. Instead, the novel becomes a picaresque exploration with minimal plot interest. The second of these novels recounts the decline of romanticism in the tale of "the last Romantic poet" (a composite of Shelley and Wylie) vanquished by the bourgeois world of the Victorians, a world that cannot accept his values and his poetry. Critics agree that this book is her best novel.
Wylie dedicated her third volume of poetry, Trivial Breath (1928), to Shelley. Also new in this volume is the cynical treatment of love in such poems as "The Puritan's Ballad." Biographical evidence suggests that the cynicism was a mask to conceal the pain of yet another failure of love.
By late 1926 her marriage to Benét had lost its charm for Wylie. Although she would not divorce him, she had begun to live apart, spending her time in and near London. In May 1927 she wrote to Horace Wylie, affirming a continuing love for him, in spite of her remarriage, but the following year, she experienced a new love which she felt to be the supreme one of her life. The object of this affection was Henry de Clifford Woodhouse, whose home Wylie had visited, and whose wife she had befriended. Wylie and Woodhouse took walks together and discussed philosophy.
While arranging the poems for her 1929 collection Angels and Earthly Creatures. Wylie returned to New York for a Christmas visit to Benét. On the evening of December 16, 1928 she set down the completed typescript of her poems, picked up a volume of John Donne's sermons, and called to Benét for a glass of water. When he brought it to her, she walked toward him, murmured "Is that all it is?," and fell to the floor, dead of a stroke.
The Papers of Elinor Wylie consist of poetry manuscripts, correspondence and miscellaneous newsclippings. The collection contains 30 poems, fragments, and quotations by Wylie. Some of the poetry manuscripts were included in her letters and have been retained there.
The majority of the letters were written to William Rose Benét between 1921 and 1923. They discuss her work on Nets To Catch the Wind, Black Armour, Jennifer Lorn, and an unpublished novel; publication of Nets To Catch the Wind; her efforts to rent her house and leave Washington; financial troubles; her trips to New York; some family news; summers at the MacDowell Colony; Benét's work for Henry Canby at the New York Post; her work for Vanity Fair; and, her health. The letters are filled with her sentiments for Benét and her hopes and plans for the future.
Other correspondence includes a letter of Wylie to William Stanley Beaumont Braithwaite thanking him for his review of Nets To Catch the Wind; to Grace Wolcott Hazard Conkling planning a visit and giving thanks; to Robert Newton Linscott sending delayed thanks; and, to Donald Friede agreeing to edit poems by Warren Gilbert. The papers also contain letters of Benét to Teresa Frances Thompson Benét regarding a Harvard Yale football game, to Wylie encouraging her job search, to Donald Friede regarding Wylie's death, and 3 Christmas cards to the senior Benéts.
Fellow MacDowell Colony residents mentioned in the letters include Edward Arlington Robinson, DuBose Heyward, Douglas Moore, Mary and Padraic Colum and Herbert Gorman.
The collection is arranged in three series: Series I, Literary Manuscripts is arranged chronologically. Poetry manuscripts originally enclosed in letters are retained with the letters in the correspondence series. Series II, Correspondence is arranged alphabetically by surname of correspondent and subarranged chronologically. Poetry manuscripts originally enclosed in letters are retained with the letters in this series. Series III is arranged by physical format.
---
Series I: Literary Manuscripts
Box-folder 1:1

"Air Asleep " n.d.

TMs, 1 p. on 1 l.

Box-folder 1:2

"Catullus LXXVI " [1921]

TMs, 1 p. on 1 l.,

Pencil notation by Elinor Wylie at bottom of page. Verso: "Having conceived a rather timely disgust..., " AMs by William Rose Benét. #8287-c

Box-folder 1:3

"Colloque Sentimentale " [1921]

TMs, 1 p. on 1 l.

Box-folder 1:4

"A Courtesy " n.d.

TMs, 1 p. on 1 l.

Box-folder 1:5

"The Doll " n.d.

TMs, 1 p. on 1 l.

Includes two drawings on two separate leaves. #8287-c

Box-folder 1:6

Errata [1921]

TMs, 1 p. on 1 l.

Box-folder 1:7

"Hold fast what I give you " n.d.

TMs, 1 p. on 1 l.

Sent as a Valentine's Day card. #8287-c

Box-folder 1:8

"I do not know to a certainty... " 1925 September 23

Autographed quotation, 1 p. on 1 l.

Signed for Grace [Hazard Conkling], #8287-a

Box-folder 1:9

"I have a minute and a half... " [ca. 1923 summer]

TMs, 1 p. on 1 l.

Box-folder 1:10

"Madman's Song " [ante 1920 October]

AMsS, 1 p. on 1 l.

"First Published in The Century (October 1920), page 840" [Stanley Olsen]. #8287-c

Box-folder 1:11

"Nameless Song " n.d.

AMs, 1 p. on 1 l.

"'My heart is cold and weather-worn'" [Stanley Olsen]. #8287-c

Box-folder 1:12

"Nancy " [ante 1921 October]

AMs, 1 p. on 1 l.

"Published in Nets " [Stanley Olsen]. #8287-c

Box-folder 1:13

"The Poetry Society " [1921]

AMs, 1 p. on 1 l.

Box-folder 1:14

"Pretty Thoughts " n.d.

TMs, 1 p. on 1 l.

Box-folder 1:15

"A SONG TO KISS YOUR EYELIDS " n.d.

TMs, 1 p. on 1 l.

Box-folder 1:16

There's something in my very Mood that owns... 1925

Autographed quotation, 1 p. on 1 l.

Signed for Grace [Hazard Conkling], #8287-a
Series II: Correspondence
Box-folder 1:17

[William Rose Benét] to "Darling" [Teresa Thompson Benét] 1914 November 22

TL, 4 pp. on 4 l.

Box-folder 1:18

[William Rose Benét] to [Elinor Wylie] "Sunday morning" [1921 Summer]

TL, 2 pp. on 2 l.

Box-folder 1:19

Bill [William Rose Benét] to Donald [Friede] 1928 December 28

ALS, 1 p. on 1 l.

Box-folder 1:20

[William Rose Benét?] to "Dearest" [Elinor Wylie?] "Monday night" n.d.

TL, 4 pp. on 4 l.

Box-folder 1:21

[William Rose Benét?] to [Elinor Wylie?] "Thursday afternoon" n.d.

TL, 1 p. on 1 l.

Box-folder 1:22

[William Rose Benét] to [Elinor Wylie] n.d.

TL, 2 p. on 2 l.

"Chris is Christopher Morley; Canby is Henry Siedel Canby; John is John Farrar" [Stanley Olsen]. #8287-c

Box-folder 1:23

Elinor [Wylie] to Bill [William Rose Benét] [1921] January 14

TLS, 2 pp. on 1 l.

Box-folder 1:24

[Elinor Wylie] to Bill [William Rose Benét] "Tuesday" [1921 January?]

TL, 4 pp on 4 l.

Possible fragment? "The beds from the Florida Ave. house eventually went to New York; the house was taken by Admiral and Mrs. Magruder." [Stanley Olsen] #8287-c

Box-folder 1:25

"N" [Elinor Wylie] to "Darling boy" [William Rose Benét] "Monday" [1921 January or February?]

TL, 2 pp. on 2 l.

Box-folder 1:26

"N." [Elinor Wylie] to "My darling love" [William Rose Benét] "Tuesday" [1921 January or February?]

TL, 2 pp. on 2 l.

Box-folder 1:27

"N." [Elinor Wylie] to "Darling boy" [William Rose Benét] "Friday" [1921 January or February?]

TL/ALS, 1 pp. on 1 l.

One paragraph written in pencil below typed section. #8287-c

Box-folder 1:28

"N." [Elinor Wylie] to "Darling Boy" [William Rose Benét] "Friday" [1921 January or February?]

TLS, 3 pp. on 3 l.

Last line completed in pencil. "From Florida Ave., Washington." [Stanley Olsen] #8287-c

Box-folder 1:29

"N." [Elinor Wylie] to "Darling, darling boy" [William Rose Benét] "Friday" [1921 January or February?]

TL, 1 p. on 1 l.

Letter includes one typed poem, "A SONG TO WARM YOUR HANDS ". #8287-c

Box-folder 1:30

"N." [Elinor Wylie] to "My Dearest Boy" [William Rose Benét] "Saturday" [1921 January or February?]

TL, 3 pp. on 3 l.

Box-folder 1:31

Elinor [Wylie] to Bill [William Rose Benét] [1921] February 9

TLS, 8 pp. on 8 l.

Pages are numbered 1-4, 7-10. "From Washington. Chesterton is G.K. Chesterton. Bill's favorite book was Napoleon of Notting Hill by him." [Stanley Olsen] #8287-c

Box-folder 1:32

Elinor [Wylie] to "O you angel" [ William Rose Benét] "Saturday Post Scriptum" [1921 March?]

TLS, 3 pp. on 3 l.

"Petrie is the family name of the characters in the novel she was writing at the time; it was never finished and now is lost. Gracie is Grace Lewis. Liveright is Horace Liveright, publisher." [Stanley Olsen] #8287-c

Box-folder 1:33

"N." [Elinor Wylie] to "My boy, my darling, my angel, my dearest love" [William Rose Benét] [1921 April?]

ALS, 5 pp. on 5 l.

Last page of letter includes pencil sketches. Transcript of letter enclosed. #8287-c

Box-folder 1:34

"Mary T." [Elinor Wylie] to "Pedro mio" [William Rose Benét] "Monday" [1921 Spring]

TL, 2 pp. on 1 l.

Postscript written in pencil. #8287-c

Box-folder 1:35

Elinor [Wylie] to Bill [William Rose Benét] "Monday" [1921 Spring]

TLS, 2 pp. on 1 l.

"Leonora Speyer's book 'Canopie Jar '." [Stanley Olsen] #8287-c

Box-folder 1:36

Elinor [Wylie] to "My dear boy" [William Rose Benét] "Tuesday, Wednesday, Thursday" [1921 Spring]

TLS, 15 pp. on 15 l.

"of date of Hope MacMichael's marriage to Garibaldi at Rhode Island Ave." [Stanley Olsen] #8287-c

Box-folder 1:37

[Elinor Wylie] to [William Rose Benét] [1921 late Spring ?]

TL fragment, 1 p. on 1 l.

"Bernice is Bernice Lesbia Kenyon, later Gilykson" [Stanley Olsen] #8287-c

Box-folder 1:38

Elinor [Wylie] to Bill [William Rose Benét] [1921 May]

TLS, 2 pp. on 1 l.

Autographed note in margin of page two referring to "three wives" in body of letter. Letter written at bottom of May 4, 1921 correspondence from Alfred Harcourt to Mrs. Wylie. "Chris is Christopher Morley. Claire is the main figure in Elinor's short story "April, April," unpublished." [Stanley Olsen] #8287-c

Box-folder 1:39

[Elinor Wylie] to "You little lamb" [William Rose Benét] "Friday" [1921 June]

TL, 1 p. on 1 l.

Box-folder 1:40

[Elinor Wylie] to "My dear boy" [William Rose Benét] "Wednesday, Thursday" [1921 June]

TL, 3 pp. on 3 l.

"from Florida Avenue" [Stanley Olsen] #8287-c

Box-folder 1:41

[Elinor Wylie] to Bill [William Rose Benét] "Tuesday" [1921 early Summer]

TL, 4 pp. on 4 l.

Handwritten on top of first page: "My darling darling lamb, I love you." Last paragraph on p. 4 completed in pencil. "from Florida Ave., D.C." [unidentified] #8287-c

Box-folder 1:42

"N." [Elinor Wylie] to "My dearest boy" [William Rose Benét] Monday [1921 Summer]

TL, 3 pp. on 3 l.

"Florida Avenue. Canby is Dr. Canby, editor of Literary Review." [Stanley Olsen] #8287-c

Box-folder 1:43

"N." [Elinor Wylie] to "My darling boy" [William Rose Benét] "Wednesday" [1921 Summer]

TL, 1 p. on 1 l.

Letter includes one typed poem, Prophecy . "Florida Ave." [unidentified] #8287-c

Box-folder 1:44

"X" [Elinor Wylie] to "My good boy" [William Rose Benét] "Wednesday" [1921 Summer]

TL, 1 p. on 1 l.

Handwritten note below "X": "Except Time of course." "Florida Ave., L.S. is Leonora Speyer; B is Bernice Lesbia Kenyon" [Stanley Olsen] #8287-c

Box-folder 1:45

[Elinor Wylie] to "My excellent young friend" [William Rose Benét] "Woden's Day" [1921 Summer]

TL, 3 pp. on 3 l.

Letter includes five typed poems: "Don't let poor Nelly starve", TMs, 1 p. on 1 l.; "John Keats", TMs, 1 p. on 1 l.; "Shelley", TMs, 1 p. on 1 l.; "The Squirrel and The Toad", TMs, 1 p. on 1 l.; and "Young Poetry", TMs, 1 p. on 1 l.. "Letter á propos previous collection of 5 typed poems; query about using them in Nets to Catch the Wind. Russian references about Petrie family - unfinished and lost novel." [Stanley Olsen]. #8287-c

Box-folder 1:46

"N." [Elinor Wylie] to "Darling old lamb" [William Rose Benét] "Thursday 8:30 P.M." [1921 Summer]

TL, 1 p. on 1 l.

"from E. 82nd St., New York City." [Stanley Olsen] #8287-c

Box-folder 1:47

[Elinor Wylie] to "My lamb, my love, my heart's darling" [William Rose Benét] [1921 Summer?]

TL, 1 p. on 1 l.

Box-folder 1:48

N." [Elinor Wylie] to "My darling boy" [William Rose Benét] Friday" [1921 August]

TLS, 2 pp. on 2 l.

"from Florida Ave., Washington" [Stanley Olsen] #8287-c

Box-folder 1:49

"N." [Elinor Wylie] to "O my darling" [William Rose Benét] "Thursday" [1921 early September]

TL, 2 pp. on 2 l.

"from E. 82nd St., New York City" [Stanley Olsen] #8287-c

Box-folder 1:50

"N." to "My sweetheart" [William Rose Benét] "Monday, later" [1921 late Summer, early Autumn]

TL, 1 p. on 1 l.

Box-folder 1:51

[Elinor Wylie] to "My darling boy" [William Rose Benét] "Wednesday" [1921 late Summer, early Autumn]

TL, 2 pp. on 2 l.

Box-folder 1:52

[Elinor Wylie] to "My good boy" [William Rose Benét] "Saturday" [1921 late Summer, early Autumn]

TL, 1 p. on 1 l.

"from 108 E. 82nd St., New York City" [Stanley Olsen] #8287-c

Box-folder 1:53

"N." [Elinor Wylie] to "My darling boy" [William Rose Benét] "Monday" [1921 early Autumn?]

TLS, 2 pp. on 2 l.

Pencil note bottom of page 2: "R[D] is beautiful - adorable - + as you say, very like you."; "From Florida Ave. A is Alice Parker Hoyt, Henry's wife; S is Robert Shurtleff, who was a friend of both Henry and Alice and who married Alice after Henry's death, though she had left Henry earlier for R.S. FMH is unidentified. Ro is Rosemary Carr Benét, the wife of Stephen Vincent Benét. Alice Hoyt married again in 1920." [Stanley Olsen] #8287-c

Box-folder 1:54

"E." [Elinor Wylie] to "My dear boy" [William Rose Benét] "Monday" [1921 early Autumn]

TLS, 3 pp. on 3 l.

Autographed note on p. 3. Some minor autographed corrections. "from Florida Ave., Washington, D.C." [Stanley Olsen] #8287-c

Box-folder 1:55

Elinor [Wylie] to "My dear boy" [William Rose Benét] "Tuesday, Wednesday" [1921 Autumn]

TLS, 5 pp. on 5 l.

Box-folder 1:56

"Dmitri" [Elinor Wylie?] to "Pedro my boy" [William Rose Benét] "Wednesday" [1921 Autumn]

TL, 1 p. on 1 l.

Box-folder 1:57

"N." [Elinor Wylie] to "O darling darling darling" [William Rose Benét] "Thursday" [1921 Autumn]

TLS, 3 pp. on 3 l.

"from Florida Avenue" [Stanley Olsen] #8287-c

Box-folder 1:58

[Elinor Wylie] to "My darling boy" [William Rose Benét] "Friday" [1921 Autumn]

TL, 4 pp. on 4 l.

Box-folder 1:59

[Elinor Wylie] to "Darling boy" [William Rose Benét] "Thursday" [1921 October]

TL, 3 pp. on 3 l.

"about Nets " [Stanley Olsen] #8287-c

Box-folder 1:60

[Elinor Wylie] to "Darling, darling boy" [William Rose Benét] "Monday" [1921 late Autumn]

TL, 2 pp. on 2 l.

"Henry's book is Dry Point (1921) by her brother Henry Hoyt; Alf is Alfred Harcourt; Miss L is Amy Lovemann; Sara is Sara Teasdale" [Stanley Olsen] #8287-c

Box-folder 1:61

[Elinor Wylie] to "Darling boy" [William Rose Benét] "Tuesday" [1921 late Autumn]

TL, 1 p. on 1 l.

"Leonora Speyer" [Stanley Olsen] #8287-c

Box-folder 1:62

[Elinor Wylie] to "My most precious darling" [William Rose Benét] [1921 November?]

AL, 8 pp. on 6 l.

With transcript by Stanley Olson. "Reginold refers to a lost short story." [Stanley Olsen] #8287-c

Box-folder 1:63

Elinor Wylie to [William Stanley] Braithwaite 1921 December 20

ALS, 1 p. on 1 l.

Box-folder 1:64

[Elinor Wylie] to "My darling boy" [William Rose Benét] "Christmas Eve" [1921 December 24]

TL, 3 pp. on 3 l.

Includes two poems: "Queer Music. For Harold and Winifred. Xmas 1921 ". and "Christmas Card "; "Hal and Winnifred [sic] Wells who lived at 1, University Place, NYC." [Stanley Olsen] #8287-c

Box-folder 1:65

[Elinor Wylie] to [William Rose Benét] [1921?]

TL fragment, 4 pp. on 4 l.

Letter includes Wylie's translation of poem, "Adrian's Address to His Soul "; Latin version and Lord Byron's translation also included; half of last page of letter carefully removed. "from Washington; Grace is Grace Hegger Lewis, Mrs. Sinclair Lewis" [Stanley Olsen] #8287-c

Box-folder 1:66

[Elinor Wylie] to "My blessed darling boy" [William Rose Benét] "Saturday" [1922 January or February?]

TL, 2 pp. on 2 l.

"from Washington" [unidentified] #8287-c

Box-folder 1:67

Dmitri [Elinor Wylie] to "Pete" [William Rose Benét] [1922 Spring, late May]

TL, 1 p. on 1 l.

"Dmitri is a character our of a novel by Elinor which became a private name for Bill." [Stanley Olsen] #8287-c

Box-folder 1:68

[Elinor Wylie] to "My lamb" [William Rose Benét] "Tuesday" [1922 June]

TL, 1 p. on 1 l.

Folder 1:69

"N." [Elinor Wylie] to "My very own darlingest boy" [William Rose Benét] "Friday" [1922 early Summer]

TL, 5 pp. on 4 l.

Autographed line on verso of page 4: "My love - a [good?] train leaves..." #8287-c

Box-folder 1:70

"N." [Elinor Wylie] to "Darling, darling boy" [William Rose Benét] "Monday" [1922 Summer]

TL, 2 pp. on 2 l.

"MacDowell" [unidentified] #8287-c

Box-folder 1:71

[Elinor Wylie] to "My darling love" [William Rose Benét] "Monday" [1922 Summer]

TL, 3 pp. on 3 l.

"MacDowell" [unidentified] #8287-c

Box-folder 1:72

"N." [Elinor Wylie] to "My darling boy" [William Rose Benét] "Tuesday" [1922 Summer]

ALS, 7 pp. on 7 l.

Includes transcription by Stanley Olson. "from MacDowell colony" [unidentified] #8287-c

Box-folder 1:73

"N." [Elinor Wylie] to "My darling love" [William Rose Benét] "Wednesday" [1922 Summer]

TL, 2 pp. on 2 l.

"from MacDowell" [Stanley Olsen] #8287-c

Box-folder 1:74

"N." [Elinor Wylie] to "My dearest love" [William Rose Benét] "Wednesday" [1922 Summer?]

TLS, 1 p. on 1 l.

"from MacDowell" [Stanley Olsen] #8287-c

Box-folder 1:75

"N." [Elinor Wylie] to "Darling of my heart" [William Rose Benét] "Wednesday" [1922 Summer]

TL, 4 pp. on 4 l.

"MacDowell" [Stanley Olsen] #8287-c

Box-folder 1:76

"N." [Elinor Wylie] to "My darling, darling boy" [William Rose Benét] "Thursday" [1922 Summer]

ALS, 8 pp. on 8 l.

Includes transcription by Stanley Olson. "from MacDowell" [Stanley Olsen] #8287-c

Box-folder 1:77

"N." [Elinor Wylie] to "My darling" [William Rose Benét] "Thursday" [1922 Summer]

TL, 4 pp. on 4 l.

"MacDowell" [Stanley Olsen] #8287-c

Box-folder 1:78

"N." [Elinor Wylie] to "Darling, darling boy" [William Rose Benét] "Friday" [1922 Summer]

TL, 2 pp. on 2 l.

"from MacDowell" [Stanley Olsen] #8287-c

Box-folder 1:79

"N." [Elinor Wylie] to "My own darling boy" [William Rose Benét] "Saturday morning" [1922 or 1923 Summer]

TL, 4 pp. on 4 l.

"from MacDowell" [Stanley Olsen] #8287-c

Box-folder 1:80

"N." [Elinor Wylie] to "My own adorable angel infant" [William Rose Benét] "Monday" [1922 Summer]

TL, 2 pp. on 2 l.

Letter includes two typed poems, "Seven at a Blow ", 1 p., and in the body of the letter an untitled poem beginning, "The apple trees bend down with fruit;". [Stanley Olsen] #8287-c

Box-folder 1:81

"N." [Elinor Wylie] to "My own darling" [William Rose Benét] "Monday" [1922 Summer]

ALS, 6 pp. on 6 l.

Includes transcription by Stanley Olson. #8287-c

Box-folder 1:82

[Elinor Wylie] to "My darling" [William Rose Benét] "Tuesday" [1922 Summer?]

TL, 3 pp. on 3 l.

Box-folder 1:83

[Elinor Wylie] to "My dear lamb" [William Rose Benét] "Tuesday" [1922 Summer]

TL, 2 pp. on 2 l.

Box-folder 1:84

"N." [Elinor Wylie] to "My precious lamb" [William Rose Benét] "Wednesday" [1922 Summer]

ALS, 1 p. on 1 l.

Box-folder 2:1

"N." [Elinor Wylie] to "My darling love" [William Rose Benét] "Wednesday" [1922 Summer]

TL, 3 pp. on 3 l.

"About Rhode Island divorce from Horace Wylie, which she eventually filed for September 1922 and was later questioned legally" [Stanley Olsen] #8287-c

Box-folder 2:2

"N." [Elinor Wylie] to "My darling" [William Rose Benét] "Sunday" [1922 Summer]

TL, 3 pp. on 3 l.

"regarding Rhode Island divorce from Horace Wylie which she eventually filed for September, 1922, and was later questioned, legally" [Stanley Olsen] #8287-c

Box-folder 2:3

"N." [Elinor Wylie] to "Darling boy" [William Rose Benét] "Thursday" [1922 Summer]

TL, 2 pp. on 2 l.

Penciled note at end of letter: "I love you, darling." "2 September Mama sailed to England" [unidentified] #8287-c

Box-folder 2:4

"N." [Elinor Wylie] to "Dearest of young animals" [William Rose Benét] "Friday" [1922 Summer]

TL, 3 pp. on 3 l.

"Gene is Eugene Saxton, editor at George Dovan's and later next- door-neighbor at Gramercy Park" [Stanley Olsen] #8287-c

Box-folder 2:5

"N." [Elinor Wylie] to "My own precious boy" [William Rose Benét] ["Friday"?], [1922 Summer]

ALS, 2 pp. on 2 l.

Box-folder 2:6

"N." [Elinor Wylie] to "My darling love" [William Rose Benét] "Saturday" [1922 Summer]

TLS, 2 pp. on 2 l.

" Gerald is Elinor's working title for the novel Jennifer Lorn (1923)." [Stanley Olsen] #8287-c

Box-folder 2:7

"N." [Elinor Wylie] to "darling lamb" [William Rose Benét] "Saturday" [1922 Summer]

ALS, 4 pp. on 3 l.

Letter includes AMs poem, verso of last page: "Oh! let your spirit, like a rainbow shaft... "; "Novel is Bill's First Person Singular ; Robinson is E. A. Robinson; Mollie and Padraic Collum" [Stanley Olsen] #8287-c

Box-folder 2:8

"N." [Elinor Wylie] to "My own boy" [William Rose Benét] "Tuesday" [1922 August]

TL, 3 pp. on 3 l.

Box-folder 2:9

"N." [Elinor Wylie] to "Darling boy" [William Rose Benét] "Friday" [1922 August]

TL, 4 pp. on 4 l.

Box-folder 2:10

"N." [Elinor Wylie] to "My own darling love" [William Rose Benét] "Saturday" [1922 August]

TL, 3 pp. on 3 l.

Box-folder 2:11

"N." [Elinor Wylie] to "My own darling" [William Rose Benét] "Wednesday" [1922 late Summer]

TL, 3 pp. on 3 l.

Box-folder 2:12

"N." [Elinor Wylie] to "My heart's delight and angel lamb" [William Rose Benét] "Saturday" [1922 Summer]

TL, 2 pp. on 2 l.

Box-folder 2:13

[Elinor Wylie] to "My darling lamb" [William Rose Benét] "Monday" [1922 December?]

AL, 1 p. on 1 l.

Box-folder 2:14

[Elinor Wylie] to "My darling boy" [William Rose Benét] "Tuesday" [1922 late December?]

AL, 1 p. on 1 l.

Box-folder 2:15

[Elinor Wylie] to "Darlingest" [William Rose Benét] "Friday" [1922 late December]

AL, 2 pp. on 2 l.

Box-folder 2:16

"N." [Elinor Wylie] to "My own darling" [William Rose Benét] "Tuesday" [1922]

TLS, 1 p. on 1 l.

End of letter continued in pen on top of page. #8287-c

Box-folder 2:17

"N" [Elinor Wylie] to "My own dearest love" [William Rose Benét] "Wednesday" [1922]

TL, 6 pp. on 6 l.

Box-folder 2:18

"N." [Elinor Wylie] to "My darling love" [William Rose Benét] "Thursday" [ca. 1922]

ALS, 1 p. on 1 l.

Box-folder 2:19

[Elinor Wylie] to [William Rose Benét] [ca. 1922?]

ALS, 3 pp. on 3 l.

Box-folder 2:20

"N." [Elinor Wylie] to "My darling" [William Rose Benét] "Sunday" [1923 January ?]

ALS, 5 pp. on 5 l.

On Vanity Fair letterhead; includes transcription by Stanley Olson. #8287-c

Box-folder 2:21

"N." [Elinor Wylie] to "My darling love" [William Rose Benét] "Friday" 1923 January 26

ALS, 3 pp. on 3 l., with envelope

On Vanity Fair letterhead. #8287-c

Box-folder 2:22

"Nell" [Elinor Wylie] to "Darlingest" [William Rose Benét] "Saturday" 1923 January 27

ALS, 5 pp. on 5 l., with envelope

On Vanity Fair letterhead. #8287-c

Box-folder 2:23

"N." [Elinor Wylie] to "My darling love" [William Rose Benét] "Monday" 1923 January 29

ALS, 7 pp. on 7 l., with envelope

On Vanity Fair letterhead. #8287-c

Box-folder 2:24

"N." [Elinor Wylie] to "My dearest love" [William Rose Benét] "Wednesday" [1923 late January]

ALS, 10 pp. on 10 l.

On Vanity Fair letterhead. #8287-c

Box-folder 2:25

"N." [Elinor Wylie] to "My darling love" [William Rose Benét] "Friday" [1923 late January]

ALS, 3 pp. on 1 l.

"Bill was ill with influenza in Scarsdale, his parent's home" [Stanley Olsen] #8287-c

Box-folder 2:26

"Nell" [Elinor Wylie] to "Beloved infant" [William Rose Benét] [1923 January or February?]

TLS, 1 p. on 1 l.

On Vanity Fair letterhead. #8287-c

Box-folder 2:27

"N." [Elinor Wylie] to "My dearest love" [William Rose Benét] "Wednesday" [1923 early February]

ALS, 8 pp. on 8 l.

On Vanity Fair letterhead. "Bill was ill with influenza in Scarsdale, his parent's home" [Stanley Olsen] #8287-c

Box-folder 2:28

"N." [Elinor Wylie] to "My own darling love" [William Rose Benét] "Tuesday" [1923 February 2]

ALS, 6 pp. on 6 l.

On Vanity Fair letterhead; "William Rose Benét's] birthday" [Stanley Olsen] #8287-c

Box-folder 2:29

"N." [Elinor Wylie] to "My darling love" [William Rose Benét] "Friday" [1923 February 5]

ALS, 6 pp. on 6 l., with envelope

On Vanity Fair letterhead. #8287-c

Box-folder 2:30

"N." [Elinor Wylie] to "My precious lamb" [William Rose Benét] [1923] February 6

ALS, 6 pp. on 6 l.

On Vanity Fair letterhead. #8287-c

Box-folder 2:31

"N." [Elinor Wylie] to "My darling, darling boy" [William Rose Benét] "Thursday" [1923 February 8]

ALS, 7 pp. on 7 l.

On Vanity Fair letterhead. #8287-c

Box-folder 2:32

"N." [Elinor Wylie] to "My darling darling boy" [William Rose Benét] [1923 Spring]

ALS, 2 pp. on 2 l.

"before E. went to MacDowell Colony 9 June 1923" [Stanley Olsen] #8287-c

Box-folder 2:33

"N." [Elinor Wylie] to "My boy" [William Rose Benét] "Monday" [1923 May or June]

TL, 1 p. on 1 l.

On Vanity Fair letterhead; "poem is 'Primavera of the North ' published July 1923 in Vanity Fair and later in Last Poems " [Stanley Olsen] #8287-c

Box-folder 2:34

"E." [Elinor Wylie] to Bill [William Rose Benét] [1923 June]

ALS, 1 p. on 1 l.

Box-folder 2:35

"N." [Elinor Wylie] to "My very dearest love" [William Rose Benét] "Sunday" [1923 June]

TL, 2 pp. on 2 l.

Box-folder 2:36

"N." [Elinor Wylie] to "My own darling boy again" [William Rose Benét] "Sunday" [1923 June]

TL, 2 pp. on 2 l.

Page 1 carefully torn in half; second half missing. #8287-c

Box-folder 2:37

"N." [Elinor Wylie] to "My own darling" [William Rose Benét] "Sunday" [1923 June]

TL, 3 pp. on 3 l.

Box-folder 2:38

"N." [Elinor Wylie] to "Darling, darling lamb" [William Rose Benét] "Monday" [1923 June]

TL, 3 pp. on 3 l.

Box-folder 2:39

"N." [Elinor Wylie] to "My own darling" [William Rose Benét] "Monday" [1923 June]

TL, 4 pp. on 4 l.

Box-folder 2:40

"N." [Elinor Wylie] to "My precious boy" [William Rose Benét] "tuesday" [1923 June]

TL, 3 pp. on 2 l.

Box-folder 2:41

"N." [Elinor Wylie] to "My dearest boy" [William Rose Benét] "Thursday" [1923 June]

TL, 3 pp. on 3 l.

Box-folder 2:42

"N." [Elinor Wylie] to "O darling of my heart" [William Rose Benét] "Thursday" [1923 June]

TL, 2 pp. on 2 l.

Box-folder 2:43

"N." [Elinor Wylie] to "My darling boy" [William Rose Benét] "Thursday afternoon" [1923 June]

TL, 4 pp. on 4 l.

"from MacDowell" [Stanley Olsen] #8287-c

Box-folder 2:44

"N." [Elinor Wylie] to "My darling boy" [William Rose Benét] "Friday" [1923 June]

TL, 2 pp. on 2 l.

Box-folder 2:45

"N." [Elinor Wylie] to "Darling, darling lamb" [William Rose Benét] "Saturday" [1923 June]

TL, 6 pp. on 6 l.

Box-folder 2:46

"N." [Elinor Wylie] to "My darling love" [William Rose Benét] "Thursday" [1923 June 28?]

TL, 3 pp. on 3 l.

"MacDowell" [unidentified] #8287-c

Box-folder 2:47

"N." [Elinor Wylie] to "My darling darling boy" [William Rose Benét] "Saturday" [1923 June?]

ALS, 2 pp. on 2 l.

Box-folder 2:48

"N." [Elinor Wylie] to "My sweetheart" [William Rose Benét] "Sunday" [1923 June?]

2 pp. on 2 l.

Includes poem fragment: "This is the stubborn mind that hurries to give... "; "from MacDowell" [Stanley Olsen] #8287-c

Box-folder 2:49

"N." [Elinor Wylie] to "My own darling boy" [William Rose Benét] "Monday" [1923 Summer]

TL, 2 pp. on 2 l.

"from MacDowell" [Stanley Olsen] #8287-c

Box-folder 2:50

"N." [Elinor Wylie] to "My darling, more than ever darling boy" [William Rose Benét] "Wednesday" [1923 Summer]

TL, 5 pp. on 5 l.

Typed header on letter: "NOTHING BAD ABOUT US: JUST ABOUT MY POOR OLD POEMS, DEAR" ; "from MacDowell" [Stanley Olsen] #8287-c

Box-folder 2:51

[Elinor Wylie] to "Lamb of light" [William Rose Benét] [1923 Summer]

TL, 1 p. on 1 l.

"from MacDowell" [Stanley Olsen] #8287-c

Box-folder 2:52

"N." [Elinor Wylie] to "My dearest love" [William Rose Benét] "Saturday" [1923 Summer]

TL, 3 pp. on 3 l.

"from MacDowell" [unidentified] #8287-c

Box-folder 2:53

[Elinor Wylie] to "My darling love" [William Rose Benét] [1923 Summer]

AL, 4 pp. on 4 l.

Includes transcription by Stanley Olson; "from Easthampton, where her brother Morton and his wife had taken a house." [Stanley Olsen] #8287-c

Box-folder 2:54

"N." [Elinor Wylie] to "My good boy" [William Rose Benét] "Thursday" [1923 July]

ALS, 2 pp. on 2 l.

Box-folder 2:55

Elinor Wylie to Mr. [Robert] Linscott 1924 March 12

ALS, 2 pp. on 1 l.

Box-folder 2:56

Elinor Wylie to James Branch Cabell 1924 October 3

ALS, 2 pp. on 1 l.

Box-folder 2:57

Elinor [Wylie] to Grace Hazard Conkling 1925 September 14

ALS, 1 p. on 1 l., with envelope

Includes transcription. #8287

Box-folder 2:58

Elinor [Wylie] to Grace Hazard Conkling 1925 September 18

ALS, 1 p. on 1 l., with envelope

Includes transcription. #8287

Box-folder 2:60

Elinor [Wylie] to Donald Friede 1927 August 30

ALS, 1 p. on 1 l., with envelope

Box-folder 2:61

Elinor [Wylie] Benét to "Dear [Laura]," 1928 February 20

ALS, 2 pp. on 1 l.

"not her sister-in-law Laura Benét" [Stanley Olsen] #8287-c

Box-folder 2:62

"N." [Elinor Wylie] to "My dear darling boy" [William Rose Benét] "Monday," n.d.

ALS, 6 pp on 6 l.

Box-folder 2:63

"N." [Elinor Wylie] to "You poor little lamb" [William Rose Benét] "Monday," n.d.

ALS, 1 p. on 1 l.

"from 1 University Place, N.Y.C." [Stanley Olsen] #8287-c

Box-folder 2:64

[Elinor Wylie?] to [William Rose Benét?] "Wednesday," n.d.

TL, 1 p. on 1 l.

Box-folder 2:65

[Elinor Wylie?] to "My darling lamb" [William Rose Benét] "Thursday afternoon," n.d.

AL, 4 pp. on 4 l.

Includes transcription. #8287-c

Box-folder 2:66

"N." [Elinor Wylie] to "My darling" [William Rose Benét] "Saturday," n.d.

TL, 1 p. on 1 l.

Box-folder 2:67

"N." [Elinor Wylie] to "My [?]" [William Rose Benét] "Wake-up day," n.d.

ALS, 1 p. on 1 l.

Box-folder 2:68

[Elinor Wylie?] to [William Rose Benét?] n.d.

TL fragment, 1 p. on 1 l.

Box-folder 2:69

Christmas Cards n.d., 1927

3 items

"Collection of Christmas Cards in Bill's hand to his Mother and Father" [Stanley Olsen] #8287-c
Series III: Miscellaneous Clippings and Photographs
Box-folder 2:70

Newsclippings concerning the death of Elinor Wylie 1928 December 17, 18, 19

Photocopies

Box-folder 2:71

Portrait of Elinor Wylie from an unidentified magazine n.d.

1 item

Box-folder 2:72

Photograph of Elinor Wylie 1929 January 3

1 item

1 8x10 black and white photograph by Nicholas Murray, Barrett Prints
Stephen Vincent Benét
William Rose Benét
William Rose Benét
William Rose Benét
William Rose Benét's