A Collection in
Special Collections
The University of Virginia Library
Accession Number RG-2/4/1.891, RG-2/4/1.892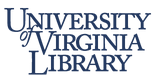 Special Collections, University of Virginia Library
Albert and Shirley Small Special Collections Library
University of Virginia
Charlottesville, Virginia 22904-4110
USA
Phone: (434) 243-1776
Fax: (434) 924-4968
Reference Request Form:
https://small.lib.virginia.edu/reference-request/
URL:
http://small.library.virginia.edu/
© 2011 By the Rector and Visitors of the University of Virginia. All rights reserved.
Processed by: Special Collections Staff
Repository
Special Collections, University of Virginia Library
Accession number
RG-2/4/1.891, RG-2/4/1.892
Title
Papers of the Institute of Public Affairs, University of Virginia 1927-1953
Physical Characteristics
148 boxes.
Language
English
---
Access Restrictions
There are no restrictions.
Use Restrictions
See the University of Virginia Library's use policy.
Preferred Citation
Papers of the Institute of Public Affairs, University of Virginia, Accession #RG-2/4/1.891, Special Collections, University of Virginia Library, Charlottesville, Va.
Acquisition Information
This collection was transferred to University Archives on March 3, 1989.
---
The Institute of Public Affairs at the University of Virginia was founded in 1927 by University President Edwin A. Alderman and Professor Charles G. Maphis. Prof. Maphis served as director of the Institute until his death in 1938. Successive directors were Professors Robert K. Gooch (1938), Hardy C. Dillard (1939-1941), Oron J. Hale (1942), and George B. Zehmer (1950-1953). The meetings of the Institute were organized with the cooperation and participation of President Alderman and his first two successors as University President, John L. Newcomb and Colgate W. Darden. According to its Statement of Purpose, "The Institute of Public Affairs [was] designed to advance the popular understanding of current public questions. [It] propose[d] to emphasize particularly the domestic problems of the United States and to have them discussed in a broad and competent fashion by men charged with the task of public administration and by those who are actively engaged in public affairs." The Institute of Public Affairs was modeled on the Institute of Politics at Williams College in Williamstown, Massachusetts, which dealt primarily with international issues. To avoid conflict, the Institute of Public Affairs confined itself to local, state, regional, and national issues until after the Institute of Politics was discontinued, whereupon the Institute began to employ discussions of foreign affairs. The Institute initially convened each summer for two weeks, usually between the months of June and July. Later, the length of the program was shortened to one week. The Institute met annually from 1927 until 1942, when it was temporarily discontinued due to the exigencies of the war. It was reconvened in 1950, and continued to meet annually until it was discontinued after the twentieth meeting in 1953.
Extraordinarily timely and unique in its style and format, the Institute hosted some of the most prominent statesmen in the nation and the world. The meetings of the Institute were originally organized into Morning Addresses, Afternoon Panel Discussions, and Evening Addresses. A "Round Table" format was used to organize the morning and afternoon sessions into particular themes which were spread out across the course of the Institute. After the death of Professor Maphis, the format was modified into Morning Addresses, Afternoon Addresses, and Evening Addresses, with a specific theme for each of the Morning and Afternoon sessions. Evening addresses became less-structured in order to cater to the tastes and interests of the speakers.
This collection consists chiefly of correspondence, proceedings, manuscripts of speeches, registration cards, news letters manuscripts, and clippings. Correspondents include: Everett Ross Clinchy, Fred Essery, Frank Fuller, Henry (Harry) Augustus Garfield, Frank S. Hopkins, Edwin L. James, Charles Gilmore Maphis, William Emmet Moore, and John Sharp Williams.
The papers of the Institute contain two record group numbers (RG-2/4/1.891 and RG-2/4/1.892) and one manuscript classification number (2792-a), but all folders are interfiled with RG-2/4/1.891. Groups I-III consist of RG-2/4/1.891. Group IV consists entirely of RG-2/4/1.892. Group V consists of manuscript classification number 2792-a. Folders transferred from the Papers of the University Bursar (original manuscript classification number 8692-y) are interfiled into boxes 92 & 93. Also included in the collection are original manuscript collection numbers 1540-a, 1540-b. For more information, please see University Archives Control Folder RG-2/4.
---
Boxes: 1-16
Box 1

Baltimore Sun 1927

Box 1

Miscellaneous 1927

Box 1

New York Times 1927

Box 1

Publicity-Roanoke World News 1927

Box 1

Richmond Times Dispatch 1927

Box 1

Special Correspondents 1927

Box 1

Washington Post 1927

Box 1

Williamstown 1927

Box 1

Charlottesville, Va.-Daily Progress n.d.

Box 1

Virginia Editorials 1928

Box 1

A-Q 1927

3 folders

Box 2

R-V 1928

3 folders

Box 2

Michigan 1929

Box 2

Minnesota 1929

Box 2

Mississippi 1929

Box 2

Missouri 1929

Box 2

Montana 1929

Box 2

Nebraska 1929

Box 2

Nevada 1929

Box 2

New Hampshire 1929

Box 2

New Jersey 1929

Box 2

New Mexico 1929

Box 2

New York 1929

Box 2

New York City 1929

Box 2

Newspaper Clippings 1929

Box 2

North Carolina 1929

Box 2

North Dakota 1929

Box 2

Ohio 1929

Box 3

Oklahoma 1929

Box 3

Oregon 1929

Box 3

Pennsylvania 1929

Box 3

Rhode Island 1929

Box 3

South Carolina 1929

Box 3

South Dakota 1929

Box 3

Tennessee 1929

Box 3

Texas 1929

Box 3

Utah 1929

Box 3

Vermont 1929

Box 3

Virginia 1929

Box 3

Virginia-Editorials 1929

Box 3

Virginia-Lynchburg 1929

Box 3

Newport News & Norfolk 1929

Box 3

Virginia-Richmond 1929

Box 3

Virginia-Roanoke 1929

Box 3

Virginia-Staunton & Waynesboro 1929

Box 3

Washington 1929

Box 3

Washington, D.C. 1929

Box 3

Wisconsin 1929

Box 3

Wyoming 1929

Box 4

Clippings-Editorials 1929

2 folders

Box 4

Alabama 1930

Box 4

Arizona 1930

Box 4

Arkansas 1930

Box 4

California 1930

Box 4

Colorado 1930

Box 4

Connecticut 1930

Box 4

Delaware 1930

Box 4

Florida 1930

Box 4

Georgia 1930

Box 4

Idaho 1930

Box 4

Illinois 1930

Box 4

Indiana 1930

Box 5

Iowa 1930

Box 5

Kansas 1930

Box 5

Kentucky 1930

Box 5

La Prensa 1930

Box 5

Louisiana 1930

Box 5

Maine 1930

Box 5

Maryland 1930

Box 5

Massachusetts 1930

Box 5

Michigan 1930

Box 5

Minnesota 1930

Box 5

Mississippi 1930

Box 5

Missouri 1930

Box 5

Montana 1930

Box 5

New York 1930

Box 5

Virginia-Editorials 1930

Box 5

Washington 1930

Box 5

Washington, D.C. 1930

Box 5

West Virginia 1930

Box 5

Wisconsin 1930

Box 5

Wyoming 1930

Box 6

Clippings-Editorials 1930

2 folders

Box 6

New Mexico 1931

Box 6

New York 1931

Box 6

North Carolina 1931

Box 6

North Dakota 1931

Box 6

Ohio 1931

Box 6

Oklahoma 1931

Box 6

Oregon 1931

Box 6

Pennsylvania 1931

Box 6

Rhode Island 1931

Box 6

South Carolina 1931

Box 6

South Dakota 1931

Box 6

Tennessee 1931

Box 7

Virginia 1931

2 folders

Box 7

Alabama 1932

Box 7

Arkansas 1932

Box 7

California 1932

Box 7

Connecticut 1932

Box 7

Delaware 1932

Box 7

District of Columbia 1932

Box 7

Editorials 1932

2 folders

Box 7

Florida 1932

Box 7

Georgia 1932

Box 7

Illinois 1932

Box 8

Indiana 1932

Box 8

Iowa 1932

Box 8

Kansas 1932

Box 8

Kentucky 1932

Box 8

Louisiana 1932

Box 8

Maine 1932

Box 8

Maryland 1932

Box 8

Ohio 1934

Box 8

Oklahoma 1934

Box 8

Oregon 1934

Box 8

Pennsylvania 1934

Box 8

Rhode Island 1934

Box 8

South Carolina 1934

Box 8

South Dakota 1934

Box 8

Tennessee 1934

Box 8

Texas 1934

Box 8

Utah 1934

Box 8

Vermont 1934

Box 8

Virginia 1934

2 folders

Box 8

Washington 1934

Box 8

West Virginia 1934

Box 8

Wisconsin 1934

Box 8

Indiana 1935

Box 8

Iowa 1935

Box 9

Kansas 1935

Box 9

Kentucky 1935

Box 9

Latin America 1935

Box 9

Louisiana 1935

Box 9

Maine 1935

Box 9

Maryland 1935

Box 9

Massachusetts 1935

Box 9

Michigan 1935

Box 9

Minnesota 1935

Box 9

Alabama 1936

Box 9

Arizona 1936

Box 9

Arkansas 1936

Box 9

California 1936

Box 9

Connecticut 1936

Box 9

Delaware 1936

Box 9

Florida 1936

Box 9

Georgia 1936

Box 10

Idaho 1936

Box 10

Illinois 1936

Box 10

Indiana 1936

Box 10

Iowa 1936

Box 10

Kansas 1936

Box 10

Kentucky 1936

Box 10

Louisiana 1936

Box 10

Maine 1936

Box 10

Maryland 1936

Box 10

Massachusetts 1936

Box 10

Michigan 1936

Box 10

Minnesota 1936

Box 10

Mississippi 1936

Box 10

Missouri 1936

Box 10

Montana 1936

Box 10

Nebraska 1936

Box 10

New Hampshire 1936

Box 10

New Jersey 1936

Box 10

New Mexico 1936

Box 11

New York 1936

Box 11

New York City 1936

2 folders

Box 11

North Carolina 1936

Box 11

North Dakota 1936

Box 11

Ohio 1936

Box 12

Oklahoma 1936

Box 12

Oregon 1936

Box 12

Pennsylvania 1936

Box 12

Periodical 1936

2 folders

Box 12

Rhode Island 1936

Box 12

South Carolina 1936

Box 12

South Dakota 1936

Box 12

Tennessee 1936

Box 12

Texas 1936

Box 12

Vermont 1936

Box 12

Virginia A-H 1936

Folder 1 of 2

Box 13

Virginia A-H 1936

Folder 2 of 2

Box 13

Virginia G-Ri 1936

4 folders

Box 13

Virginia Ro-Z 1936

Folder 1 of 2

Box 14

Virginia Ro-Z 1936

Folder 2 of 2

Box 14

Washington 1936

Box 14

Washington, D.C. 1936

Box 14

West Virginia 1936

Box 14

Wisconsin 1936

Box 14

Newspaper Clippings 1937

Box 14

Maryland 1938

Box 14

Pennsylvania 1938

Box 14

Philippines 1938

Box 14

Rhode Island 1938

Box 14

South Carolina 1938

Box 14

South Dakota 1938

Box 14

Tennessee 1938

Box 14

Texas 1938

Box 14

Utah 1938

Box 14

Vermont 1938

Box 14

Maryland 1940

Box 14

Massachusetts 1940

Box 14

Michigan 1940

Box 15

Minnesota 1940

Box 15

Mississippi 1940

Box 15

Missouri 1940

Box 15

Montana 1940

Box 15

Nebraska 1940

Box 15

Nevada 1940

Box 15

New Jersey 1940

Box 15

New Mexico 1940

Box 15

New York 1940

Box 15

North Carolina 1940

Box 15

North Dakota 1940

Box 15

Ohio 1940

Box 15

Oklahoma 1940

Box 16

Pennsylvania 1940

Box 16

Rhode Island 1940

Box 16

South Carolina 1940

Box 16

South Dakota 1940

Box 16

Tennessee 1940

Box 16

Texas 1940

Box 16

Utah 1940

Box 16

Virginia 1940

3 folders

Box 16

Newspaper Clippings 1940

Box 16

Newspaper Clippings 1941

Box 16

Newspaper Clippings 1953
Series II: Original Manuscripts-Round Table, Open Forum, Special Conference
Boxes: 17-53
Series III: Correspondance and Miscellaneous Records
Boxes: 54-145
Box 54

Budget [1927-1930]

Box 54

Gasoline Tax [1927]

Box 54

Founding of Institute 1927

Box 54

Institute--Miscellaneous 1927-1951

Box 54

Miscellaneous "A--D" 1927

3 folders

Box 54

Photographs of Speakers 1927

Box 54

Printed Materials 1927-1953

Box 54

Prohibition--Correspondence 1927

Box 54

Reports 1927-1942

2 folders

Box 54

Reports--Copies 1927-1942

Box 55

Round Table Discussions--Growth of Taxation and Expenditures 1927

Box 55

Statistics--Former Sessions 1927-1942

Box 55

Biographies of Speakers 1928

Box 55

W. Jefferson Davis 1928

Box 55

Delegates 1928

Box 55

Form Letters, Reports, Cards 1928-1941

Box 56

Dr. Henry S. Haskell--Carnegie Endowment for International Peace [1928]

Box 56

Dr. A. R. Hatton [1928]

Box 56

Dr. John H. Latané 1928

Box 56

Letters Regarding Manuscripts 1928

Box 56

Miscellaneous"A--N" 1928

14 folders

Box 57

Miscellaneous "P-W" 1928

6 folders

Box 57

Speakers--Accepted 1928

Box 57

Speakers--Asked 1928

Box 57

Photographs 1928

Box 57

Published Material 1928

Box 57

Report and Budget [1928-1929]

2 folders

Box 58

Announcements 1929

Box 58

Biographical Sketches 1929

Box 58

Carnegie Endowment for International Peace 1929

Box 58

Comments on Sessions 1929

Box 58

Contributions 1929

Box 58

Copies of Biographical Sketches 1929

Box 58

Delegates 1929

Box 58

Delegate List-checked letters (Maphis) 1929

Box 58

Delegate List-checked letters (Gov) 1929

Box 58

Endowment Campaign 1929

Box 58

Inter-American Institute-University of Mexico 1929

Box 59

Miscellaneous "A-Z" 1929

12 folders

Box 59

Dr. Raymond Moley 1929

Box 59

Dr. Thomas H. Reed [1929]

Box 59

Report and Budget [1929]

Box 59

Report of the Round Table on the "Task of the Country Church" [1929]

Box 59

Hon. C. Bascom Slemp [1929-1930]

Box 59

Speakers--Asked 1929

Box 59

Photographs 1929

Box 60

Biographical Sketches 1930

Box 60

Contributions 1930

Box 60

Delegates 1930

Box 60

Dr. Clarence A. Dykstra [1930]

Box 60

Expense Accounts [1930]

Box 60

Dr. C. J. Galpin--Department of Agriculture [1930]

Box 61

Governors--Regard Delegates 1930

Box 61

Dr. C. H. Haring [1930]

Box 61

Maj. Hodges [1930]

Box 61

Dean Charles G. Maphis 1930

Box 61

Dr. Henry W. McLaughlin [1930]

Box 62

Miscellaneous "A--Z" 1930

22 folders

Box 62

Arthur J. Morris [1930]

Box 62

Original Biographies 1930

Box 62

Photographs 1930

Box 62

Positions 1930

Box 62

Reception--Monticello 1930

Box 62

Dr. Thomas H. Reed [1930]

Box 62

Regrets 1930

Box 63

Report and Budget [1930-1931]

Box 63

Round Table Leaders 1930

Box 63

Speakers--Asked 1930

Box 63

Adult Education [1931]

Box 63

Biographical Sketches 1931

Box 63

Board of Advisors [1931]

Box 63

Dr. Louis Brownlow [1931]

Box 63

Gov. Harry Flood Byrd [1931]

Box 63

Carnegie Endowment for International Peace [1931]

Box 64

David R. Coker [1931]

Box 64

Comments on 1930 Session [1931]

Box 64

Comments on 1931 Session [1931]

Box 64

Contributions [1931]

Box 64

Delegates 1931

Box 64

Duplicate vouchers or pay-rolls [1931]

Box 64

Editorials [1931]

Box 64

Expense Accounts [1931]

Box 65

Governor--Regarding Delegates 1931

Box 65

Dr. Frederick C. Hicks [1931]

Box 65

Maj. LeRoy Hodges [1931]

Box 65

Herman G. James [1931]

Box 65

Mailing Lists 1931

Box 65

Dr. Henry W. McLaughlin [1931]

Box 65

Spencer Miller [1931]

Box 66

Miscellaneous "A--Z" 1931

24 folders

Box 66

Dr. Raymond Moley 1931

Box 66

Monroe Celebration-Correspondence with Diplomats 1931

Box 67

Monroe Celebration-Correspondence with Persons Invited 1931

Box 67

Monroe Memorial Centennial Commission 1931

Box 67

Photographs 1931

Box 67

Positions 1931

Box 67

Presentation of Byrd Portraits 1931

Box 67

Dean Roscoe Pound, "Law Enforcement" 1931

Box 68

Dr. Thomas H. Reed 1931

Box 68

Regrets 1931

Box 68

Reports of Secretaries for Various Round Tables [1931]

Box 68

Round Table Leaders 1931

Box 68

C. Bascom Slemp [1931]

Box 68

Speakers--Asked 1931

Box 68

Speakers--Suggested 1931

Box 68

Dr. Rob Tucker [1931]

Box 69

Biographical Sketches 1932

Box 69

Louis Brownlow, Leader, Round Table on Regionalism [1932]

Box 69

Carnegie Foundation for International Peace [1932]

Box 69

Comments on Session 1932

Box 69

Contributions and Correspondence with Foundations, etc., in regard to aid [1932]

Box 69

Delegates--Miscellaneous 1932

Box 69

Dr. H. W. Dodds [1932]

Box 69

Duplicate Vouchers [1932]

Box 69

Expense Accounts [1932]

Box 70

Dr. C. H. Haring [1932]

Box 70

Dr. Henry W. McLaughlen [1932]

Box 70

Members 1932

Box 70

Rev. Minor C. Miller 1932

Box 70

Spencer Miller, Jr. 1932

Box 70

Miscellaneous "A" 1932

Box 71

Miscellaneous "A-W" 1932

17 folders

Box 71

Gilbert H. Montague 1932

Box 71

Dr. Marcus Nadler [1932]

Box 71

John Lloyd Newcomb [1932]

Box 71

Personal 1932

Box 71

Photographs 1932

Box 71

Receipts [1932]

Box 72

Dr. Thomas H. Reed 1932

Box 72

Regrets 1932

Box 72

Rotary Clubs [1932-1935]

Box 72

Speakers--Asked 1932

Box 72

Special Conferences [1932]

Box 72

"Thank You" Letters 1932

Box 72

Dr. Robert H. Tucker 1932

Box 73

Biographical Sketches 1933

Box 73

Budget 1933

Box 73

Campaign Funds 1933

Box 73

Carnegie Endowment for International Peace [1933]

Box 73

Grover Clark [1933]

Box 73

Contributions [1933]

Box 73

Delegates 1933

Box 73

Duplicate Vouchers [1933]

Box 73

Dr. C. H. Haring [1933]

Box 73

Letters of Appreciation 1933

Box 74

Dr. Robert McElroy 1933

Box 74

Dr. Henry H. McLaughlin [1933]

Box 74

Mailing Lists 1933

Box 74

Rev. Minor C. Miller [1933]

Box 74

Spencer Miller [1933]

Box 74

Miscellaneous "A--T" 1933

20 folders

Box 75

Felix Morley [1933]

Box 75

Ray Newton [1933]

Box 75

Photographs 1933

Box 75

Positions 1933

Box 75

Receipts [1933]

Box 75

Reception at Monticello 1933

Box 75

Regrets 1933

Box 75

Report and Project [1933]

Box 75

Reports of Secretaries of Round Tables [1933]

Box 75

Sesquicentennial Celebration 1933

Box 75

Speakers--Asked 1933

Box 75

Dr. George W. Spicer [1933]

Box 75

Dr. H. Parker Willis [1933]

Box 76

Alumni Association 1934

Box 76

Biographies 1934

Box 76

Board of Advisors 1934

Box 76

Budget 1934

Box 76

Senator Harry Flood Byrd 1934

Box 76

Carnegie Endowment for International Peace [1934]

Box 76

Zachary Taylor Celebration--Senator Harry Flood Byrd 1934

Box 76

Zachary Taylor Celebration--Dr. J. A. C. Chandler 1934

Box 76

Zachary Taylor Celebration--Zachary Taylor Dinner 1934

Box 76

Zachary Taylor Celebration--Dr. Douglas S. Freeman 1934

Box 76

Zachary Taylor Celebration--Dr. Francis P. Gaines 1934

Box 76

Zachary Taylor Celebration--Stuart G. Gibboney 1934

Box 76

Zachary Taylor Celebration--Senator Carter Glass 1934

Box 76

Zachary Taylor Celebration--Hugh Gordon Miller 1934

Box 76

Zachary Taylor Celebration--Hon. R. Walton Moore 1934

Box 76

Zachary Taylor Celebration--R. F. Nelson 1934

Box 76

Zachary Taylor Celebration--President F. D. Roosevelt 1934

Box 76

Zachary Taylor Celebration--Dr. Charles J. Smith 1934

Box 76

Zachary Taylor Celebration--Hon. Claude A. Swanson, Secretary of the Navy 1934

Box 76

Zachary Taylor Celebration--Jacquelin P. Taylor 1934

Box 76

Zachary Taylor Celebration--Joseph A. Werne 1934

Box 76

Contributing Memberships 1934

Box 76

Charles Hall Davis 1934

Box 76

Hon. John W. Davis 1934

Box 76

Daughters of the British Empire 1934

Box 76

Duplicate Vouchers [1934]

Box 76

Expense Accounts [1934]

Box 76

Form Letters 1934

Box 76

Report on Institute for Dr. Gee 1934

Box 76

Colonel LeRoy Hodges 1934

Box 76

John W. Davis Luncheon--Given by Morris L. Strauss 1934

Box 77

Miscellaneous "A-W" 1934

22 folders

Box 77

Hon. R. Walton Moore, Assistant Secretary of State 1934

Box 77

Motion Picture Research Council 1934

Box 77

National Federation of Business and Professional Women's Clubs, Inc. [1934]

Box 77

Photographs 1934

Box 77

Gov. George C. Peery 1934

Box 78

President John Lloyd Newcomb [1934]

Box 78

President of the United States, Franklin D. Roosevelt 1934

Box 78

Receipts [1934]

Box 78

Regulations for Occupants of Dormitories [1934]

Box 78

Round Table-"Adult Education" [1934]

Round Table: "An Evaluation of the N. R. A."

Box 78

Dr. Carmen Haider, Leader [1934]

Box 78

David Cushman Coyle [1934]

Box 78

Dr. Leon Henderson [1934]

Box 78

Robert W. Johnson [1934]

Box 78

Dexter Keezer [1934]

Box 78

Isabel Leighton [1934]

Box 78

Spencer Miller, Jr. [1934]

Box 78

Dr. Gustave Peck [1934]

Box 78

Program of Round Table [1934]

Box 78

Donald Richberg [1934]

Box 78

F. J. Schlink [1934]

Round Table: "County Government and State Planning"

Box 78

W. F. Day [1934]

Box 78

Howard P. Jones [1934]

Box 78

Dr. John W. Manning [1934]

Box 78

Hon. C. H. Morrisett [1934]

Box 78

Program for Round Table [1934]

Box 78

Hon. Lemuel F. Smith [1934]

Box 78

Dr. George W. Spicer [1934]

Box 78

Tipton R. Snavely [1934]

Box 78

Charles P. Taft, II [1934]

Round Table: "Currents of Conflict in the Far East"

Box 78

Grover Clark [1934]

Box 78

Ben Dorfman [1934]

Box 78

Doubleday, Doran, and Company [1934]

Box 78

Dr. Harley F. McNair [1934]

Box 78

Zhi Meng (Chih Meng) [1934]

Box 78

C. K. Moser [1934]

Box 78

Program [1934]

Box 78

Prof. Masamichi Royama [1934]

Box 78

Mrs. F. Louis Slade [1934]

Box 78

Miles Vaughn [1934]

Box 78

Dr. Quincy Wright [1934]

Box 78

Dr. N. Gist Gee [1934]

Round Table: "Dictatorship and Democracy"

Box 78

Harry E. Barnes [1934]

Box 78

Dr. Francis W. Coker [1934]

Box 78

Laurence Dennis [1934]

Box 78

Dr. Benjamino de Ritis [1934]

Box 78

Dr. John Dickinson [1934]

Box 78

Dr. Karl F. Geiser [1934]

Box 78

Dr. Sidney Hook [1934]

Box 78

Alvin Johnson [1934]

Box 78

Oakley Johnson [1934]

Box 78

Algernon Lee [1934]

Box 78

Julian S. Mason [1934]

Box 78

Program for Round Table [1934]

Box 78

Dr. Henry R. Spencer [1934]

Round Table: "The Function of the Church in Modern Life"

Box 79

Dr. Will W. Alexander [1934]

Box 79

Rev. Cameron Parker Hall [1934]

Box 79

Rev. Stanley High [1934]

Box 79

Dr. John McDowell [1934]

Box 79

Program for the Round Table [1934]

Round Table: "The Good Neighbor Policy with Latin America"

Box 79

Dr. Ricardo J. Alfaro [1934]

Box 79

Hon. William R. Castle [1934]

Box 79

Carlos G. Davila [1934]

Box 79

Dr. W. E. Dunn [1934]

Box 79

Orestes Ferrara [1934]

Box 79

Dr. Samuel Guy Inman [1934]

Box 79

Dr. Warren Kelchner [1934]

Box 79

Fred Lavis [1934]

Box 79

Dr. Dana G. Munro [1934]

Box 79

Benjamin Muse [1934]

Box 79

Dr. Robert L. O'Brien [1934]

Box 79

Program for Round Table [1934]

Box 79

Paul Vanorden Shaw [1934]

Box 79

G. Butler Sherwell [1934]

Box 79

Doris Stevens [1934]

Box 79

Francis White [1934]

Round Table: "Home Ownership and the Country Church"

Box 79

Dr. Harold E. Fey [1934]

Box 79

Dr. G. W. Forster [1934]

Box 79

Dr. Arthur Wentworh Hewitt [1934]

Box 79

Mrs. E. B. Ireland [1934]

Box 79

Dr. Henry W. McLaughlin [1934]

Box 79

Dr. L. R. Manny [1934]

Box 79

Dr. Clarence Poe [1934]

Box 79

Program for Round Table [1934]

Box 79

Rev. John C. Siler [1934]

Box 79

Dr. Carl C. Taylor [1934]

Box 79

R. W. Vanderberry [1934]

Round Table: "The Interpretation and Evaluation of Recent Trends in Education"

Box 79

Wilford M. Aiken [1934]

Box 79

Dr. Ralph R. Bridgman [1934]

Box 79

Dr. Robert C. Brooks [1934]

Box 79

Albert Coates [1934]

Box 79

Dr. Sidney B. Hall [1934]

Box 79

Dr. Joseph K. Hart [1934]

Box 79

Dr. Edgar W. Knight [1934]

Box 79

Dr. Joy E. Morgan [1934]

Box 79

Dr. William T. Polk [1934]

Box 79

Jacques Ozanne [1934]

Box 79

Program for Round Table [1934]

Box 79

Dr. Floyd W. Reeves [1934]

Box 79

Dr. George A. Works [1934]

Box 79

A. D. Zanzig [1934]

Box 79

George B. Zehmer [1934]

Round Table: "Management Versus Regulation in Government"

Box 79

A. J. Hettinger, Jr., Leader [1934]

Box 79

Stephen M. DeBrul [1934]

Box 79

Joseph B. Eastman [1934]

Box 79

Mordecai Ezekiel [1934]

Box 79

George Harrison Huston [1934]

Box 79

Frank R. McNinch [1934]

Box 79

Program [1934]

Box 79

Colonel M. C. Rorty [1934]

Box 79

Lawrence H. Seltzer [1934]

Box 79

Wallace Thompson [1934]

Box 79

P. M. Tuttle [1934]

Round Table: "Money: A Challenge to World Statesmanship"

Box 80

Willard E. Atkins [1934]

Box 80

Beatrice Comeau [1934]

Box 80

W. W. Cumberland [1934]

Box 80

George W. Edwards [1934]

Box 80

Dr. Herbert F. Frasser [1934]

Box 80

Lewis Galantiere [1934]

Box 80

Dr. Charles O. Hardy [1934]

Box 80

Dr. F. Cyril James [1934]

Box 80

Bernard Kilgore [1934]

Box 80

Dr. E. A. Kincaid [1934]

Box 80

Dr. Wallace McClure [1934]

Box 80

Dr. Leo Pasvolsky [1934]

Box 80

Program for Round Table [1934]

Box 80

Louis Rasminsky [1934]

Box 80

Prof. James G. Smith [1934]

Box 80

Robert B. Warren [1934]

Box 80

Dr. Ralph J. Watkins [1934]

Box 80

Ray B. Westerfield [1934]

Round Table: "Protestants, Catholics, and Jews"

Box 80

Newton D. Baker [1934]

Box 80

Rabbi Edward N. Calisch [1934]

Box 80

Dr. Everett R. Clinchy [1934]

Box 80

Walter J. Canaty [1934]

Box 80

Dr. Abraham Cronbach [1934]

Box 80

Prof. Horace M. Kallen [1934]

Box 80

Dr. John Lapp [1934]

Box 80

Rev. Thomas E. Mitchell [1934]

Box 80

Rabbi David De Sola Pool [1934]

Box 80

Program of Round Table [1934]

Box 80

Dr. John E. Ross [1934]

Box 80

Rev. Claris Edwin Silcox [1934]

Box 80

Prof. James V. Thompson [1934]

Round Table: "Religious Education"

Box 80

Edna M. Baxter [1934]

Box 80

Dr. George C. Bellingrath [1934]

Box 80

Dr. Z. B. Edworthy [1934]

Box 80

Dr. George Walter Fiske [1934]

Box 80

C. A. Hauser [1934]

Box 80

Florence M. Hostetter [1934]

Box 80

Frances C. McLeeter [1934]

Box 80

Rev. Minor C. Miller [1934]

Box 80

Rev. Edward B. Pailey [1934]

Box 80

Program of the Round Table [1934]

Box 80

Report [1934]

Box 80

Rotary Club of Staunton [1934]

Box 80

Rotary Club of Roanoke [1934]

Box 80

Rotary Club of Winchester [1934]

Box 80

Rotary Club of Charlottesville [1934]

Box 80

Rotary International [1934]

Round Table: "Special Conference by General Federation of Women's Clubs"

Box 80

Mrs. Fred M. Alexander [1934]

Box 80

Mrs. Hampton Fleming [1934]

Box 80

Mrs. Fred L. Pigeon [1934]

Round Table: "Special Conference of the League of Virginia Municipalities"

Box 81

Harold I. Baumes [1934]

Box 81

Seth Burnley [1934]

Box 81

Harold S. Buttenheim [1934]

Box 81

Program of the Conference [1934]

Box 81

Laurence V. Smith [1934]

Box 81

William A. Smith [1934]

Box 81

Morton L. Wallerstein [1934]

Round Table: "Special Conference on State Planning"

Box 81

Charles J. Calrow [1934]

Box 81

Jacob Crane [1934]

Box 81

Charles W. Eliot, II [1934]

Box 81

Program of Conference [1934]

Box 81

L. S. Rowe 1934

Box 81

Speakers Invited 1934

Box 81

Speakers Who Declined Invitations 1934

Box 81

Lowell Thomas 1934

Box 81

R. Gray Williams 1934

Box 81

Attendance--Acceptances and Regrets 1935

Box 81

Biographies 1935

Box 81

Budget [1935]

Box 81

Hon. Harry F. Byrd 1935

Box 81

Carnegie Endowment for International Peace [1935]

Box 81

E. I. Carruthers, Bursar [1935]

Box 81

Duplicate Vouchers [1935]

Evening Speakers

Box 82

Hon. Allen W. Berkley 1935

Box 82

William B. Bell 1935

Box 82

Evening Speakers-Invited 1935

Box 82

Dr. Charles O. Hardy 1935

Box 82

Colonel LeRoy Hodges 1935

Box 82

Hon. Rush D. Holt 1935

Box 82

Hon. Cordell Hull 1935

Box 82

Gen. Hugh S. Johnson 1935

Box 82

Miss Katharine Lenroot 1935

Box 82

Hon. George C. Peery 1935

Box 82

Mrs. William Dick Sporborg 1935

Box 82

Hon. James W. Wadsworth 1935

Box 82

Hon. Sumner Welles 1935

Box 82

Governor's Delegates 1935

Box 82

Miscellaneous "A-W" 1935

14 folders

Box 82

Dr. Raymond Moley 1935

Box 82

Hon. R. Walton Moore 1935

Box 82

President John Lloyd Newcomb 1935

Box 82

Past Contributors [1935]

Box 82

Gov. George C. Peery 1935

Box 82

Registration in Round Tables 1935

Box 82

Report on Institute to Committee from the Rector and Board of Visitors [1935]

Box 82

Robert E. Lee Memorial Foundation, Inc. 1935

Box 83

Rotary Club of Christiansburg [1935]

Box 83

Rotary Club of Lynchburg [1935]

Box 83

Rotary Club of Richlands [1935]

Box 83

Rotary Club of Waverly [1935]

Box 83

Rotary International [1935]

Box 83

Rotary International-Governor's Monthly Letters [1935]

Round Table: "American-German Relations"

Box 83

Dr. Frederick E. Auhagen, Leader [1935]

Box 83

Virginius Dabney, Esq. [1935]

Box 83

Dr. K. G. Frank [1935]

Box 83

Dr. Henry G. Hodges [1935]

Box 83

Dr. Walter A. Knittle [1935]

Box 83

Dr. Frederick K. Kruger [1935]

Box 83

Rabbi Morris Lazaron [1935]

Box 83

Henry Albert Phillips, Esq. [1935]

Box 83

Henry A. Pochmann, Esq. [1935]

Box 83

Program [1935]

Box 83

Ernst Schmitz, Esq. [1935]

Box 83

George N. Shuster [1935]

Box 83

Dr. H. F. Simon [1935]

Box 83

Dr. John A. Walz [1935]

Box 83

Miss Mildred Wertheimer [1935]

Round Table: "The Church in a Changing World"

Box 83

Rev. John McDowell, Leader [1935]

Box 83

Rev. Albert D. Belden [1935]

Box 83

Rev. William Adams Brown [1935]

Box 83

Rabbi Edward N. Calisch [1935]

Box 83

Dr. Everett R. Clinchy [1935]

Box 83

Rev. Don Frank Fenn [1935]

Box 83

Rev. Cameron Parker Hall [1935]

Box 83

Mrs. Elizabeth Ireland [1935]

Box 83

Rabbi Edward L. Israel [1935]

Box 83

Rev. R. A. McGowan [1935]

Box 83

Dr. Henry W. McLaughlin [1935]

Box 83

Program [1935]

Box 83

Rev. John Elliott Ross [1935]

Round Table: "The Constitution and the New Deal"

Box 83

Demarest Lloyd, Leader [1935]

Box 83

Dr. Neil Carothers [1935]

Box 83

Raoul Desvernine, Esq. [1935]

Box 83

Dr. James Hart [1935]

Box 83

David J. Lewis [1935]

Box 83

Mrs. Helen H. Miller [1935]

Box 83

W. C. Murphy, Jr. [1935]

Box 83

J. Howard Pew [1935]

Box 83

C. W. Putnam [1935]

Box 83

Hon. Fred J. Sisson [1935]

Box 83

Program [1935]

Box 83

Nicolas Roosevelt [1935]

Box 83

Dr. Walter E. Spahr [1935]

Box 83

Hon. Albert E. Stephen [1935]

Round Table: "Contemporary Educational Issues"

Box 83

George B. Zehmer, Leader [1935]

Box 83

Thomas G. Bennett [1935]

Box 83

Dr. Scott M. Buchanan [1935]

Box 83

J. L. B. Buck [1935]

Box 83

Dr. George S. Counts [1935]

Box 83

Dr. Wayne Dennis [1935]

Box 83

Miss Jane Dickey [1935]

Box 83

Miss Mary B. Duncan [1935]

Box 83

Miss Jeffries Heinrich [1935]

Box 83

Dr. H. M. Johnson [1935]

Box 83

Dr. Isaac L. Kandel [1935]

Box 83

Miss Leila Mechlin [1935]

Box 83

Miss Clara Saunders [1935]

Box 83

Program [1935]

Round Table: "Cooperation and Conflict Across the Pacific"

Box 84

Grover Clark, Leader [1935]

Box 84

Commander Archer M. R. Allen [1935]

Box 84

Adrian J. Barnouw [1935]

Box 84

Miss Pearl S. Buck [1935]

Box 84

Dr. Paul H. Clyde [1935]

Box 84

Frederick V. Field [1935]

Box 84

Keener C. Frazer [1935]

Box 84

Dr. Clifford C. Hubbard [1935]

Box 84

Dr. William Johnstone [1935]

Box 84

Donald C. McDonald [1935]

Box 84

C. K. Moser [1935]

Box 84

Program [1935]

Box 84

Dr. Harold Scott Quigley [1935]

Box 84

Speakers Invited [1935]

Box 84

Richard J. Walsh [1935]

Round Table: "Economic Security"

Box 84

Dr. Eveline M. Burns, Leader [1935]

Box 84

Dr. Barbara Armstrong [1935]

Box 84

Jacob Baker, Esq. [1935]

Box 84

Mrs. Geline MacD. Bowman [1935]

Box 84

Dr. Douglas Brown [1935]

Box 84

Dr. Ewan Clague [1935]

Box 84

Dr. J. C. Flippin [1935]

Box 84

Miss Emma H. Gunther [1935]

Box 84

Dr. Joseph P. Harris [1935]

Box 84

Arthur W. James, Esq. [1935]

Box 84

Albert Linton, Esq. [1935]

Box 84

Dr. Broadus Mitchell [1935]

Box 84

Dr. William Ogburn [1935]

Box 84

Dr. Raymond Pinchbeck [1935]

Box 84

Program [1935]

Box 84

Mrs. Eudora Ramsay Richardson [1935]

Box 84

Miss Winifred Wilson [1935]

Round Table: "European Relations: Rebuilding Peace"

Box 84

Dr. J. Anton de Haas, Leader [1935]

Box 84

Rev. Paul D. Bowden [1935]

Box 84

Dr. Karl Brandt [1935]

Box 84

Charles K. Brown [1935]

Box 84

Rev. Paul D. Bowden [1935]

Box 84

Dr. Gerhard Colm [1935]

Box 84

John D. Crowle, Jr. [1935]

Box 84

Monsieur Gerreau Dombasle [1935]

Box 84

Dr. Alvin H. Hanson [1935]

Box 84

Edward Jenkins, Esq. [1935]

Box 84

Edward R. Johnson [1935]

Box 84

Dr. William E. Linglbach [1935]

Box 84

Dr. Denys P. Myers [1935]

Box 84

William McC. Paxton [1935]

Box 84

Program [1935]

Box 84

Speakers-Invited [1935]

Box 84

L. H. Timmons [1935]

Box 84

David J. Saposs [1935]

Box 84

William S. Swingel, Esq. [1935]

Round Table: "Latin America: International, Economic, and Social Developments"

Box 85

Dr. Charles W. Hackett, Leader [1935]

Box 85

Senor Dr. Licenciado Ramón Beteta [1935]

Box 85

Dr. W. W. Cumberland [1935]

Box 85

Dr. Carlos G. Davila [1935]

Box 85

John S. de Wilde, Esq. [1935]

Box 85

Dr. Henry F. Grady [1935]

Box 85

Dr. Leland H. Jenks [1935]

Box 85

Dr. R. A. McGowan [1935]

Box 85

Peter Molyneaux [1935]

Box 85

Program [1935]

Box 85

Invited Speakers [1935]

Box 85

Dr. Joseph F. Thorning [1935]

Box 85

Mrs. Helena Hill Weed [1935]

Round Table: "The Place of Religion in Character Education"

Box 85

Rev. Minor C. Miller, Leader [1935]

Box 85

Rabbi Edward N. Calisch [1935]

Box 85

Dr. Steward G. Cole [1935]

Box 85

Dr. Paul Eddy [1935]

Box 85

Dr. D. W. Peters [1935]

Box 85

Program [1935]

Box 85

Speakers Invited [1935]

Box 85

Dr. Karl Stoltz [1935]

Box 85

Dr. James V. Thompson [1935]

Round Table: "Problems of Reconstruction in the Light of History"

Box 85

Dr. Robert McElroy, Leader [1935]

Box 85

Colonel Henry Breckinridge [1935]

Box 85

Dr. Francis W. Coker [1935]

Box 85

John Daniels [1935]

Box 85

Clark M. Eichelberger, Esq. [1935]

Box 85

Dr. A. J. Hettinger, Jr. [1935]

Box 85

Clarence King [1935]

Box 85

John L. Lewis [1935]

Box 85

Dr. Ellis P. Oberholtzer [1935]

Box 85

Dr. Ernest Minor Patterson [1935]

Box 85

Program [1935]

Box 85

Alexander Sacks [1935]

Round Table: "The Significance of American Membership in the International Labour Office"

Box 85

Spencer Miller Jr., Leader [1935]

Box 85

Dr. John B. Andrews [1935]

Box 85

Samuel McCune Lindsay [1935]

Box 85

Isador Lubin [1935]

Box 85

Leifur Magnusson [1935]

Box 85

Program [1935]

Box 85

Dr. Leland Rex Robinson [1935]

Box 85

Dr. James T. Shotwell [1935]

Box 85

Thomas G. Spates [1935]

Round Table: "Taxation for Prosperity"

Box 86

Dr. Thomas H. Reed, Leader [1935]

Box 86

R. C. Atkinson [1935]

Box 86

Daniel Bloomfield [1935]

Box 86

Harold S. Buttenheim [1935]

Box 86

Arnold Frye [1935]

Box 86

Dr. Jens P. Jensen [1935]

Box 86

Hon. Henry S. Long [1935]

Box 86

Hon. Joseph McGoldrick [1935]

Box 86

Harry McCullan, Esq. [1935]

Box 86

Dr. James W. Martin [1935]

Box 86

Program [1935]

Box 86

Noel Sargent [1935]

Box 86

Prof. Carl Shoup [1935]

Box 86

Herbert D. Simpson [1935]

Box 86

John F. Sly, Esq. [1935]

Box 86

A. H. Stone, Esq. [1935]

Box 86

Speakers--Invited [1935]

Box 86

The Royal Institute of International Affairs 1935

Box 86

Jouett Shouse 1935

Box 86

Speakers Invited 1935

Special Conferences: Cooperative Education Association, General Federation of Women's Clubs

Box 86

Mrs. Fred M. Alexander [1935]

Box 86

Dr. J. H. Montgomery [1935]

Box 86

Statements of Expenses 1935-1950

Box 86

Lowell Thomas 1935

Box 86

Veterans' Associations 1935

Box 86

The Academy of Sciences and Fine Arts of the United States of America 1936

Box 86

Biographical Data 1936

Box 86

Budget 1936

Box 86

Hon. Harry Flood Byrd 1936

Box 86

Carnegie Endowment for International Peace 1936

Box 86

Harry Clemons 1936

Box 86

Contributions 1936

Box 86

Colonel Manton Davis 1936

Box 86

Governor's Delegates 1936

Box 86

Raoul E. Desvernine 1936