A Collection in
Special Collections
The University of Virginia Library
Accession Number 10645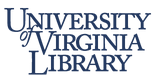 Special Collections, University of Virginia Library
Albert and Shirley Small Special Collections Library
University of Virginia
Charlottesville, Virginia 22904-4110
USA
Phone: (434) 243-1776
Fax: (434) 924-4968
Reference Request Form:
https://small.lib.virginia.edu/reference-request/
URL:
http://small.library.virginia.edu/
© 2009 By the Rector and Visitors of the University of Virginia. All rights reserved.
Processed by: Special Collections Staff
Repository
Special Collections, University of Virginia Library
Accession number
10645
Title
Papers of General William Silliman Hillyer 1822 (1861-1874) 1893 & 1931
Physical Characteristics
This collection consists of ca. 640 items.
Language
English
---
Access Restrictions
There are no restrictions.
Use Restrictions
See the University of Virginia Library's use policy.
Preferred Citation
Papers of General William Silliman Hillyer, Accession #10645, Special Collections, University of Virginia Library, Charlottesville, Va.
Acquisition Information
The Papers of General William S. Hillyer were placed on deposit in the Library by Mr. John H. Walker of Scottsville, Virginia, on May 13, 1985.
---
William Silliman Hillyer was born on April 2, 1831, in Henderson, Kentucky, the son of James (1778-1833) and Catherine (?-1836), his second wife (who was a niece of Benjamin Silliman [1779-1864], a noted educator and scientist at Yale University). After the deaths of their parents, Hillyer and his older sister Elizabeth were raised by their aunt, Mrs. Mary A. Lapsley of New Albany, Floyd County, Indiana. He graduated from Anderson college in Indiana and studied at Yale from 1848 to 1849. Although he was appointed Commissioner of Deeds for Iowa City, Iowa, in 1850, Hillyer studied law at Indiana State University and as admitted to the bar in 1851. He served as city attorney for New Albany and was elected from Floyd County to the Indiana House of Representatives, serving from January 4 to March 5, 1855. During that same year he moved to St. Louis and formed the law firm of [James G.] McClellan, [James C.] Moody & Hillyer. There he became acquainted with Ulysses S. Grant, who rented office space from the firm, and he supported Grant's efforts to be appointed St. Louis County engineer.
Hillyer joined the army as a private and participated in the capture of Camp Johnson (May 10, 1861). He then resigned and moved to New York City to open a law office. He was appointed aide-de-camp to Grant with the rank of captain in August 1861. IN April 1862, he was appointed aide-de-camp by Governor Hamilton R. Gamble of Missouri with the rank of colonel; he was also appointed additional aide-de-camp on the staff of Major General Henry W. Halleck in May. On June 24 of that same year Hillyer was appointed Provost Marshal General of the Department of the Tennessee and had jurisdiction over portions of Mississippi, Kentucky, and Tennessee. He served in that capacity until poor health forced his resignation on May 15, 1863.He then returned to his New York law practice. During 1864-1865 he was associated with Mann's Accoutrement Manufacturing Company which produced and sold personal military equipment to the army. He was brevetted brigadier general in March 1865 and served as chairman for the Grand Reunion of the Army of The Tennessee in June. Hillyer was appointed a U.S. revenue agent in 1868 by President Andrew Johnson and held the position until it was abolished by Congress; he also served as counsel for the Commissioners of Immigration. In 1871 he was a candidate for president of the New York Board of Commissioners, for naval officer, and for general appraiser of merchandise at the New York Customs House, but his nomination was opposed by Senator Roscoe Conkling.
Hillyer was married to Anna Rankin of Newark, New Jersey, and the father of six children. He died on July 12, 1874, in Washington, D.C., aged forty-three, the last of General Grant's original staff. Information on Hillyer may be found in: A Biographical Directory of the Indiana General Assembly, Volume I, 1816-1899; the New York Times, July 13, 1874; The Civil War Dictionary; The Photographic History of the Civil War, Volumes I and X; The National Cyclopaedia of American Biography, Volume 8; Personnel of the Civil War, Volume II; and the New York Herald, July 13, 1874.
The Papers of General William Silliman Hillyer (1831-1874), consisting of ca. 640 items (4 Hollinger boxes, ca. 1 linear shelf foot), 1822 (1861-1874) 1893 & 1931, primarily contain correspondence, military papers (including letters, drafts, orders, and reports) as well as photographs, bound volumes, miscellaneous writings, printed material, speeches, and memorabilia pertaining to his later life and military career. There is little regarding Hillyer's early life and activities, especially his education, his service in the Indican Legislature, and his legal practice.
Topics of interest in the collection include: the Civil War; life as a Union military officer during the war; the occupation and administration of Southern territory by Union forces; the Union Department and Army of The Tennessee; Ulysses Grant; the presidency of Andrew Johnson; life in Henderson, Kentucky during the 1830's; traveling on the Mississippi River during the 1830's; national and local elections; and family matters.
In the papers are the reports that Hillyer, as provost marshal general, received from the district provost marshals of Jackson, Corinth, East Arkansas, Memphis, and Columbus, on monies received for trade and cotton permits, property seized, and prisoners arrested. Other related military papers present include: passes; special and general orders issued by Ulysses S. Grant, William Tecumseh Sherman, William Silliman Hillyer, and others, especially one from Grant to the soldiers of the Army of the Tennessee congratulating them on their victory at Port Gibson, Mississippi, May 7, 1863; descriptive rolls and accounts of pay and clothing for two soldiers belonging to Company E, 24th Regiment, Indiana Volunteers, August 2, 1862; oaths of allegiance signed by two Chatham County, Georgia dentists, March 2, 1865; and a receipt, October 21, 1865, for a gold ring worn by Colonel Ulric Dahlgren at the time of his death during the Kilpatrick-Dahlgren Raid of 1864. Also present are letters containing descriptions and impressions of various battles: Iuka [September 19, 1862], April 6, 1864; Holly Springs [December 20, 1862]; January 7, 1863; Campbell's Station [November 16, 1863], November 18, 1863; and Chickamauga [September, 1863], January 24, 1864, as well as an 1863 (?) statement by Grant regarding the Chattanooga campaign.
References to blacks include: an order issued by Hillyer freeing two slaves owned by a secessionist, July 26, 1862, a contraband who informed an army officer of the location of hidden sugar hogsheads belonging to a Confederate soldier, July 7, 1862; a black man named Sam who claims a shipment of intercepted cotton as his own, November 23, 1862; a reference to blacks being put to work in La Grange, Mississippi, December 15, 1862, and a reference to a black man being used to contact a Union spy outside of Richmond, December 25, 1865.
A few letters contain impressions of towns and cities: New Orleans, Louisiana (described by D. H. Hillyer as a place of squalor and filth), May 1, 1834 (?); Lafayette College, Easton, Pennsylvania, March, 1842; Memphis, Tennessee, August 5, 1862; La Grange, Mississippi, December 15, 1862; Washington, D.C., May 14, 1868; and Sewanee, Tennessee, and the University of the South, February 26, 1873.
Hillyer's correspondence, 1848-1874, chiefly pertains to his Civil War Service; he wrote frequently to his wife, Anna Rankin Hillyer, concerning his activities and personal matters. There are other letters to his acquaintances and to several military officers. Topics include: a discussion of the riots at St. Louis due to secession, May 15, 1861; a denial of Grant being drunk at Fort Donelson, February 5, 1862; and a draft of a letter to the New York World explaining in detail Grant's "Jew Order" [General Order Number 11, December 17, 1862], January 29, 1868.
Several letters of recommendation for him, 1866-1873, are present; they are mostly addressed to William Frederick Havemeyer, major of New York City, regarding the position of president of the Board of Commissioners. Correspondence of Mrs. Hillyer is chiefly with her husband, family members, and Mrs. Julia Dent Grant, and members of the Grant family, 1864, 1874, 1887-1889. Mrs. Grant and Mrs. Hillyer corresponded often, usually about family news and impending visits; in one such letter the former tells of her purse being stolen during a visit to Baltimore, Maryland, with a loss of $700.00.
Letters from members of the Hillyer family, 1822-1899, are also present including Hillyer's father, James postmaster of Henderson, Kentucky, to his wife Catherine, New Albany, Indiana, 1825-1833, regarding family matters. There are letters from the children of his first marriage, James Jr., Philo and David Hillyer; other family members represented are Sarah Hillyer, D. H. Hillyer, and Elizabeth Hillyer, sister of the general. William Hillyer, Jr. son of General Hillyer, has a few letters in these papers; in one, May 14, 1868, he describes a visit to Grant's, Andrew Johnson's, and Winfield Scott Hancock's offices, and Grant's inauguration, March 6, 1869. Rankin family letters include references to: missionary work in China, March 21, 1857; the election of 1850, November 2, 1850; and a speech by Richard Johnson (1781-1850) to a temperance society in New Albany, July 30, 1842.
Correpondence and papers relating to Ulysses S. Grant and his family are of special interest. Grant's correspondence, 1862-1874, most of which pertains to his military activities, include: a letter to Andrew Foote recommending a doctor for a position on a gunboat, February 2, 1862; a signed copy of Grant's letter to Confederate General Simon B. Buckner calling for unconditional surrender of Fort Donelson, February 16, 1862; an Halleck asking either relief from command or full restoration to it, May 11, 1862; a letter from Grant to Hillyer in which he discusses his plans for the Vicksburg campaign and mentions the successful running of a Confederate blockage by the Union ram Queen of the West, February 5, 1863; a photocopy of a letter from General Robert E. Lee asking for a suspension of hostilities, with a note by General Edward Otho Cresap Ord on its reverse, April 9, 1865; and a copy of a letter of introduction from Grant as President for Willie Hillyer, Jr., during his trip to Europe, addressed to American representatives abroad, July 22, 1870. Letters written on Mrs. Grant's behalf to Mrs. Hillyer during an illness by Ida Honore Grant and Frederick Dent Grant are also present as are others by Ellen W. Grant (Mrs. Algernon C. F. Startoris), and Jesse R. Grant.
The collection also contains papers concerning J. R. Dykes, a U.S. Army scout for General George H. Sharpe, 1864-1865; a Captain Hirsch, C.S.A., who petitions for the ending of his banishment from Memphis, Tennessee; John A. Rawlins, 1862-1874, regarding various matters including the battle of Iuka, Grant's military career, and a trust fund administered by Grant on behalf of his children; claims filed by an S. Ruth with Secretary of War Edwin M. Stanton for his services to the army as a spy in Kilpatrick's Rappahannock raid, 1865-1866; excerpts from letters and official reports regarding the military service of John Henry Investigation of George K. Leet, 1870-1874. Other items pertaining to Hillyer include papers regarding his legal career consisting of licenses allowing him to practice law in Missouri and New York, his work for Mann's Accoutrement Manufacturing Company, photographs of Hillyer with his wife and children, a scrapbook of clippings and items regarding the Civil War, and several of his speeches: "Individual Responsibility," Andreson's Collegiate Institute, 1847; "Truth," 1847; and an 1866 speech supporting the Democratic Party and Andrew Johnson's reconstruction policies.
Items of interest include an October 14, 1862, pledge signed by Hillyer and other army officers to abstain from using liquor; an 1868 invitation to a farewell reading by Charles Dickens; a ticket for admission to the impeachment trial of Andrew Johnson; a bound volume, "Memorial of the Army of the Tennessee: Saratoga Springs, July 4, 1865" containing letters from prominent persons unable to attend the reunion ceremonies; a letter to Horace Greeley mentioning HIllyer's nomination to run for Congress against Fernando Wood, November 3, 1870; a biographical sketch of Samuel Woodruff (?-1768) presented to Mrs. Hillyer by its author, Charles Woodruff Shields; a lampoon of General Lew Wallace; and an account of how Benjamin Wood of the New York Daily News published news of Andrew Johnson's acquittal before other city newspapers.
The collection is divided into two series: I) Military Papers, and II) Correspondence and Related Papers. Folders and their contents are arranged chronologically with the exception of the provost marshals' district reports, which are numbered.
Series I: Military Papers
Box: 1

Box: 1

District of Jackson: Expenditures and Property Reports 1862-1863

Box: 1

Department of the Tennessee: Expenditures and Property Reports 1863

Box: 1

District of Jackson: Prisoner Reports 1862-1863

Box: 1

Districts of Corinth, East Arkansas, Memphis: Prisoner Reports 1863

Box: 1

Military Papers of William S. Hillyer (folder 1 of 2) 1862

Box: 1

Military Papers of William S. Hillyer (folder 2 of 2) 1863-1865

Box: 1

Miscellaneous Military Papers 1862-1865

Box: 1

Correspondence of Ulysses S. Grant w/related papers 1862-1874, 1889

Box: 1

Robert E. Lee to U.S. Grant 1865 Apr 9

Box: 1

Photocopy

Memorial of the Army of the Tennessee: Saratoga Springs July 4, 1865... 1865

Box: 2

Report of the Proceedings of the Second Annual Meeting of the Army of the Tennessee, Held at St. Louis, Missouri, November 13th and 14th, 1867 1868

Box: 2

J. R. Dykes - U.S. Army Scout 1864-1865

Box: 2

Captain Hirsch, C. S. A. 1864, n.d.

Box: 2

John A. Rawlins 1862-1869, 1872 & 1874

Box: 2

S. Ruth - claims for services to the Army as a spy 1865 & 1866

Box: 2

John Henry Hobart Ward ca. 1864

Box: 2
Series II: Correspondence and Related Papers
Correspondence of William S. Hillyer (4 folders) 1848-1891

Box: 2

Letters of Recommendation re William S. Hillyer 1866, 1871, 1873

Box: 3

Hillyer Family Letters (3 folders) 1822-1889

Box: 3

Rankin Family 1836, 1842-1865

Box: 3

Genealogical Papers 1824, n.d.

Box: 3

Miscellaneous Letters 1830-1883, 1931

Box: 3

Miscellaneous Items 1846 1849, 1865, 1868, 1877, 1879, 1888 & ante 1905

Box: 3

Speeches of William S. Hillyer (folder 1 of 2) 1847, 1866-1873, n.d.

Box: 3

Speeches of William S. Hillyer (folder 2 of 2) n.d.

Box: 3

Miscellaneous Writings of William S. Hillyer [1868?], n.d.

Box: 3

Financial Papers 1852, 1856, 1865, 1867, n.d.

Box: 3

Legal Practice of William S. Hillyer 1855, 1860, 1864, 1865, 1874, n.d.

Box: 4

Mann's Accoutrement Manufacturing Company 1859, 1864-1865

Box: 4

Box: 4

Senate Investigation of George K. Leet (?) 1870, 1872, 1874

Box: 4

Newspaper Clippings 1872 & 1874, 1880, 1893

Box: 4

Wedding Certificate and Gifts List: Andrew Clarke and Mary Rankin Duryee Hillyer 1881 Oct 26

Box: 4

Photographs of William S. Hillyer n.d.

Box: 4