A Collection in
Special Collections
The University of Virginia Library
Accession Number 10615, -a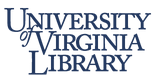 Special Collections, University of Virginia Library
Albert and Shirley Small Special Collections Library
University of Virginia
Charlottesville, Virginia 22904-4110
USA
Phone: (434) 243-1776
Fax: (434) 924-4968
Reference Request Form:
https://small.lib.virginia.edu/reference-request/
URL:
http://small.library.virginia.edu/
© 2004 By the Rector and Visitors of the University of Virginia. All rights reserved.
Processed by: Special Collections Staff
Repository
Special Collections, University of Virginia Library
Accession number
10615, -a
Title
Papers of Lewis Preston Collins ca. 1862, 1918-1952
Physical Characteristics
This collection consists of ca. 8,370 items.
Language
English
---
Access Restrictions
There are no restrictions.
Use Restrictions
See the University of Virginia Library's use policy.
Preferred Citation
Papers of Lewis Preston Collins, Accession #Papers of Lewis Preston Collins, Special Collections, University of Virginia Library, Charlottesville, Va.
Acquisition Information
The main portion of the Lewis Preston Collins, II Collection, accession #10615, was made a gift to the Library by Lewis Preston Collins, III, of Marion on October 17, 1984. The scrapbook of photographs, accession #10615-a, was lent to the Library by Mr. Collins for the purpose of making copies to be placed with the main collection.
---
1896: Lewis Preston Collins, II, born on December 25, in Lynchburg to Lewis Preston and Ella Bolling (Moorman) Collins.
1918: Served as a sergeant in World War I.
1920: Received B.A. degree from Washington and Lee University.
1921: Received law degree from Yale University; admitted to the Virginia State Bar.
1921-1952: Practiced law in Marion, Virginia.
1926: Married Pauline Staley on January 2.
[1928] Dec 17: Son, Lewis Preston Collins, III, born.
1936-1946: Member of the Virginia Legislature.
1946-1952: Lieutenant Governor of Virginia, under governors William Munford Tuck and John Stewart Battle.
1950-1952: Director and President of Marion National Bank.
1952: Died of a heart attack on September 20 in Wytheville, aged fifty-six.
This collection of ca. 8,370 items (22 Hollinger boxes and eight sound recordings (ca. 7.5 linear shelf feet), ca. 1862, 1918-1952, consists of correspondence, papers, printed material, photographs, and sound recordings, chiefly pertaining to Lewis Preston Collins, a prominent citizen of Marion, Virginia, member of the Virginia Legislature, and Lieutenant Governor of Virginia, as well as to his family and personal life. In addition, there is material concerning his brother, Harold Moorman Collins, U.S. Consul in Tampico, Mexico.
Collins was involved in civic activities in and around Smyth County, working with many projects, such as the Marion-Chilhowie airport, the Civil Aeronautics Administration Intermediate Field at Chilhowie, the Wytheville Diagnostic Center, a Marion elementary school proposal, and an apartment project in the county, as well as assisting Marion in acquiring appropriations from the Department of Highways, regarding obtaining the best possible rural route delivery system, and other activities.
As a member of the House of Representatives in the Virginia General Assembly, Collins represented the Smyth County area with concern for its growth and development. Correspondence with constituents and other legislators show that citizens approached Collins for assistance and guidance in local matters. He was also active in Democratic party conventions, including the 1984 State Democratic Convention where he delivered the keynote address and the 1952 Democratic National Convention in Chicago, and in campaign, and Saxon W. Holt's campaign for lieutenant governor in 1937. In addition, he was elected as the permanent chairman for the Young Democratic Clubs.
During his lieutenant governorship, Collins was a member of the Senate Appropriations Committee, and collected much material from its budget hearings, such as exhibits, estimates, reports, and letters. As lieutenant governor he maintained contact with constituents, often addressing various organizations or attending dedications. Excerpts from his speeches are included.
Topics of interest include family news, the construction of Collins' house in Marion, the Kiwanis Club, the Marion National Bank, management of the Moorman Farm, the divorce of Harold Moorman and Mary (Proctor) Collins, Smyth County civic and political concerns, Southwestern State Hospital, Democratic party campaigns, conventions, and platforms, state appropriations, Booker T. Washington Industrial Training Center, the Medical College of Virginia, Virginia Polytechnic Institute, and the University of Virginia.
Items of interest include an Exemption Notice, March 14, 1862, for James B. Collins (Legal Papers of the Collins Family); a letter, November 4, 1918, from Collins in France describing the last days of the Meuse Argonne offensive; a letter, April 1, 1942, from Collins to President Franklin Delano Roosevelt offering his services in a war emergency (Military Service); a plat of Lot #3 of the H.L. Moorman property surveyed in 1934 (Moorman Farm); Harold Moorman Collins' Patent for a drink mixer; "Memoir and Analysis of Virginia's Participation in the Chicago National Democratic Convention" by Collins (Democratic National Convention, Chicago, Illinois, 1952); photographs from an album regarding Collins' inauguration as lieutenant governor; and recordings of speeches by Collins and tributes to him.
Collins corresponded with many prominent persons, particularly Virginians. Among the more important correspondents are Virginia governors James Lindsay Almond, Jr., John Stewart Battle, Harry Flood Byrd, Sr., Colgate Whitehead Darden, Jr., Albertis Sydney Harrison, Jr., George Campbell Peery, John Garland Pollard, James Hubert Price, Thomas Bahnson Stanley, and William Munford Tuck. Lewis also corresponded with many of the members of the Virginia Assembly during his political career. Specific correspondents, including family members, are listed in the contents list.
The material in this collection arrived at the Library in twenty-two boxes of varying sizes, including eight letter boxes. Its alphabetical arrangement has been maintained and most folder headings have been retained, being modified only where necessary. Other folders have been interfiled with similar material.
This collection has been arranged into six series: I. Correspondence; II. Personal Papers with two subseries, 'Lewis Preston Collins' and 'Harold Moorman Collins'; III. Political Papers; IV. Legislative Papers; V. Photographs; and, VI. Non-Print Media Material. Items are arranged chronologically.
The papers and other material from Collins' legal practice have been transferred to the University of Virginia Law Library (MSS 85-6) where they will be made available to researchers.
Correspondence 1918, 1925-1943

Box: 1

Box: 1

3 folders

Correspondence: A-B 1947-1949

Box: 1

2 folders

Correspondence: C-R 1947-1949

Box: 2

15 folders

Correspondence: S-Z 1947-1949

Box: 3

4 folders

Correspondence: A-Z 1948 Jan-Mar

Box: 3

2 folders

Correspondence: A-Z 1950 Jan

Box: 3

2 folders

Correspondence: A-Z 1950 Feb

Box: 4

2 folders

Correspondence: A-Z 1950 Mar

Box: 4

Correspondence: A-C 1950-1952

Box: 4

3 folders

Correspondence: D-O 1950-1952

Box: 5

12 folders

Correspondence: P-Z 1950-1952

Box: 6

6 folders
Abbott, Proctor, and Paine 1938-1941

Box: 6

Accounts (Payments) 1926-1948

Box: 6

Appalachian Electric Power Company 1933-1935

Box: 6

B.F. Buchanan Memorial Highway 1933-1937

Box: 6

Biggs Antique Company 1933

Box: 6

Branch, Cabell, and Company 1938-1949

Box: 7

Central Antique Shop 1933

Box: 7

Collins Family Genealogy 1939

Box: 7

Defense Speakers Bureau 1943

Box: 7

Estate of John S. Collins 1934-1941

Box: 7

Box: 7

T. McCall Frazier 1934-1937

Box: 7

Dr. Leslie N. Gay re Pauline Collins 1937-1938

Box: 7

House building - Collins Property-Marion 1930-1931

Box: 8

Infantile Paralysis Campaign 1939

Box: 8

Inter-Mountain Telephone Company 1933-1935

Box: 8

Jefferson Standard Life Insurance Co. 1933-1941

Box: 8

Box: 8

Kiwanis Club Committees 1944-1947

Box: 8

Kiwanis Club National Service and Public Affairs 1942-1949

Box: 8

Kiwanis Country Store 1934

Box: 8

Legal Papers of the Collins Family 1862, 1925-1933

Box: 8

Livingston and Company 1934-1935

Box: 8

Box: 8

J. William McCallum 1933-1934

Box: 8

Marion College Annual Reports 1950

Box: 8

Marion High School: Resolution to Reelect W. L. Allen as Principal 1936

Box: 8

Box: 8

Marion National Bank 1938-1941

Box: 8

Box: 9

Box: 9

Box: 9

National Recovery Administration Compliance Board 1933

Box: 9

Charles A. Osborne re Chapter 231 of the Acts of Assembly 1936

Box: 9

Samuel T. Rhoades & Son 1933-1934, 1942

Box: 9

Richardson-Wayland Electrical Corp 1934-1935

Box: 9

Box: 9

Rural Route #1 of Chilhowie 1935

Box: 9

Box: 9

Box: 9

Sugar Grove Post Office 1935

Box: 9

United States Army Ambulance Service Association 1933

Box: 9

Virginia Academy of Science 1941-1942

Box: 9

Virginia Lincoln Corporation Flag Raising Ceremony 1943

Box: 9

Virginia Military Institute 1937

Box: 9

Washington and Lee Alumni 1934-1942

Box: 9

Washington Baseball Club 1933

Box: 9

Box: 9

Condolences for death of Harold M. Collins 1942

Box: 9

Correspondence of Harold Moorman Collins 1923, 1934-1940

Box: 10

Correspondence of Harold Moorman Collins 1941-1942, n.d.

Box: 10

Box: 10

Patent for Drink Mixer 1935-1942

Box: 10

Treasury Department, Internal Revenue Service 1938-1942

Box: 10
The American Assembly 1951

Box: 11

Harvey B. Apperson 1933-1938

Box: 11

Harry Flood Byrd, Sr. 1934-1935

Box: 11

Campaign for Election to the House of Delegates 1935

Box: 11

Campaign for Re-election to the House of Delegates 1939 & 1941

Box: 11

2 folders

Campaigns General 1932-1942

Box: 11

Box: 11

Everett Randolph Combs 1934-1943

Box: 11

Correspondence re the Campaigns 1932, 1937

Box: 11

Colgate Darden Campaign for Governor 1941, n.d.

Box: 11

Democratic National Convention, Chicago, Illinois 1952

Box: 12

Democratic Organization for the State of Virginia 1950

Box: 12

Democratic State Central Committee: Campaign of 1940 1936-1941

Box: 12

Horace H. Edwards 1937-1943

Box: 12

Saxon Holt Campaign for Lieutenant Governor 1937, n.d.

Box: 12

Hungry Mother Park: Right of Way for John S. Airheart 1938

Box: 12

Invitations and Engagements 1937-1951

Box: 12

3 folders

Invitations and Engagements 1937-1951

Box: 13

6 folders

Keynote Address of Lewis Preston Collins delivered at the State Democratic Convention 1944

Box: 14

Letters of Congratulations for the Election 1937

Box: 14

Box: 14

3 folders

Box: 14

3 folders

Printed Miscellaneous 1929, 1949, 1951

Box: 15

Printed re the Campaign 1937, n.d.

Box: 15

Speeches by Lewis Preston Collins 1947-1951

Box: 15

William Munford Tuck 1936-1949

Box: 15

Washington Memorial Monument Dedication 1950

Box: 15

Box: 15

Young Democratic Clubs 1936-1940

Box: 15
Budget Hearings 1947-1951

Box: 16

6 folders

Box: 17

4 folders

Box: 18

Commission Appointments 1950-1952

Box: 18

Commission on Reorganization of State Government 1947

Box: 18

Commission to Study Foundation Program in Education in Virginia 1950-1951

Box: 18

Constituent Letters 1937-1938

Box: 18

Box: 18

Box: 19

2 folders

Correspondence with Senators 1952

Box: 19

Burt Lincoln Dickinson 1933-1937

Box: 19

District Attorneyship 1932-1934

Box: 19

2 folders

Endorsements for Legislative Positions 1937

Box: 19

John W. Flannagan, Jr. 1933-1943

Box: 19

J. Tyler Frazier, Jr. 1933-1937

Box: 19

Game and Inland Fisheries Commission 1936-1941

Box: 19

Box: 19

Judgeships of 21st Judicial Circuit 1937

Box: 19

Legislative Bulletin 1940

Box: 19

Legislative Correspondence 1937-1939

Box: 20

3 folders

Legislative Correspondence 1940-1943

Box: 20

Legislative Correspondence 1950-1952, n.d.

Box: 20

Legislative Miscellaneous 1936-1951, n.d.

Box: 20

Lieutenant Governor 1950-1951, n.d.

Box: 21

Lieutenant Governor 1950-1951

Box: 21

Lieutenant Governor: Commission Appts. 1950

Box: 21

George Alvin Massenburg 1936-1938

Box: 21

Box: 21

George Campbell Peery 1933-1936

Box: 21

John Garland Pollard 1933-1934

Box: 21

Proposed Legislation 1941-1942

Box: 21

2 folders

Reports to the Governor 1951

Box: 22

Resolution Commending John S. Battle, William M. Tuck, & Harry F. Byrd, Sr. 1952

Box: 22

Box: 22

Special Session of the General Assembly 1952

Box: 22

Southwestern State Hospital Investigation 1936-1937

Box: 22

Tuck's Bill to Amend Chapter 13 of the Code of Virginia 1948

Box: 22

Virginia State Bar Association 1938-1949

Box: 22

Virginia State Library Building 1938-1940

Box: 22

John Jordan Wicker, Jr. 1933

Box: 22

Williamsburg Sessions of the General Assembly 1950-1952

Box: 22

George A. Wright 1933-1934

Box: 22
Inauguration of Lieutenant Governor Lewis Preston Collins 1950

Box: 22
VI. Non-Print Material and Audio Recordings
Campaign speech by Lewis Preston Collins, Democratic Candidate for Lieutenant Governor [1946]

Box: 22

T 827. Cassettes (2) 15 minutes

Lt. Gov. Lewis Preston Collins: comments with Walter R. Bishop, WRVA Radio, Richmond 1949 Aug 2

Box: 22

P 608 12-inch phonodisk 78 rpm

Lewis Preston Collins: speech 1949 Sep 14

Box: 22

P 609 12-inch phonodisk 78 rpm

"Legislative Forum" program by George Passage: Nominations of Lt. Gov. Lewis Preston Collins as Valued Senate Leader recorded by WRVA Radio, Richmond 1952 Mar 4

Box: 22

P 610 12-inch phonodisk 78 rpm

Tributes to Lewis Preston Collins: 1) VA Gov. John Stewart Battle; IL Gov. Adlai Stevenson 2) George Passage (WRVA) 1952 Sep 20

Box: 22

P 611 recorded by WRVA Radio, Richmond P 611 10-inch phonodisk 78 rpm

Tributes to Lewis Preston Collins: 1) Lt. Gov. A.E.S. Stephens 2) Gov. John Stewart Battle 1952 Dec 2

Box: 22

P. 612 recorded by WRVA Radio, Richmond 12-inch phonodisk 78 rpm

Lt. Gov. Lewis Preston Collins: speech dedicating Bluefield, VA Municipal Building recorded by Preston Recording Corporation, Paramus, NJ n.d.

Box: 22

P 613 a, b