A Collection in
Special Collections
The University of Virginia Library
Accession Number 12767-b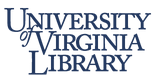 Special Collections, University of Virginia Library
Albert and Shirley Small Special Collections Library
University of Virginia
Charlottesville, Virginia 22904-4110
USA
Phone: (434) 243-1776
Fax: (434) 924-4968
Reference Request Form:
https://small.lib.virginia.edu/reference-request/
URL:
http://small.library.virginia.edu/
© 2003 By the Rector and Visitors of the University of Virginia. All rights reserved.
Processed by: Special Collections Staff
Repository
Special Collections, University of Virginia Library
Accession number
12767-b
Title
Papers of Orland E. White 1903-1968
Physical Characteristics
This collection consists of 3300 items.
Language
English
---
Access Restrictions
Access restrictions apply to specific student records under the terms of the Family Educational Rights and Privacy Act (F.E.R.P.A.)
Use Restrictions
See the University of Virginia Library's use policy.
Preferred Citation
Papers of Orland E. White, Accession #12767-b, Special Collections, University of Virginia Library, Charlottesville, Va.
Acquisition Information
On 17 July 1973 Mr. B. D. F. Runk, acting for O. E. White's heirs, deposited the papers at the University for safekeeping and historical reference.
---
Orland Emile White was born in Sibley, Iowa in 1885 and grew up on a farm in South Dakota. He attended South Dakota State College, where he received a B.S. degree in 1909 and an M.S. degree in 1911, and Harvard University, where he received an M. A. degree in Genetics in 1912, and a Sc.D. degree in 1913. While conducting research for several government agencies, White became the Assistant Curator of Plant Breeding for the Brooklyn Botanic Garden in 1913; he was appointed Curator in 1916. Though he held this post until 1927 he obtained a leave of absence in 1921-1922 to act as botanist for the expedition of the Mulford Biological Exploration of the Amazon Basin. In 1927 he became Professor of Genetics and Economic Plants in the Miller School of biology, University of Virginia, and Director of the Blandy Experimental Farm; he held these positions until his formal retirement in 1955. In 1956, however, he abandoned retirement to become Visiting Professor of Biology at Sweetbriar College. Although he published extensively in scientific journals and was considered to be an eminent geneticist of his day, he was also active in nonprofessional gardening societies and organizations. Perhaps most important, however, is the fact that he was revered by his students as a devoted and charismatic teacher.
The O. E. White papers consist of ca. 3300 items, 1903-1968, concerning all aspects of White's life as a student, scientist, teacher, explorer, and husband. His correspondence extends from his earliest days as a college student through retirement, and pertains both to his private and professional life. The collection includes copies of numerous scientific papers, articles, and plant collection lists; there are also copies of his detailed journal of the Mulford Biological Exploration of the Amazon Basin, and several chapters of his autobiography, A Tough Assignment. In addition, the papers contain White's large collection of newspaper clippings and numerous photographs, both of White himself and of Blandy Experimental Farm.
The collection consists of eight boxes and one oversized item:
Box onecontains White's correspondence on behalf of The American Rock Garden Society, and Blandy Experimental Farm, award certificates, biographical sketches, and frost notes from Blandy Experimental Farm.
Box twocontains photographs of Blandy Experimental Farm, family correspondence, and general correspondence from 1904- 1926.
Box threecontains general correspondence from 1927- 1962.
Box fourcontains general correspondence from 1963-1968, herbarium plant collection lists, hereditary studies with castor oil beans, miscellaneous bills, miscellaneous scientific papers, and papers concerning Mountain Lake Biological Station.
Box fivecontains correspondence and notes from The Mulford Exploration of the Amazon Basin expedition, 1921-1922, O. E. White's journal as botanist for the Mulford expedition, and photographs of the expedition.
Box sixcontains newspaper clippings, family photographs, miscellaneous photographs, notes on plant chimeras, plant lists and classification, and publication lists.
Box sevencontains correspondence with the U. S. Department of Agriculture, writings of O. E. White on Convolvulaceae, definitions for The Garden Dictionary, Epacridaceae, and writings on rock gardens.
Box eightcontains scientific papers, articles, book reviews, short stories, and A Tough Assignment, White's autobiography.
In addition to the above boxes, there is one oversize item, an award certificate from the Mayor of San Simon, Cochabamba, Bolivia.