A Collection in the Clifton Waller Barrett Library
Special Collections
The University of Virginia Library
Accession number 7313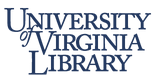 Special Collections, University of Virginia Library
Contact Information:
Alderman Memorial Library
P.O. Box 400110
University of Virginia
Charlottesville, Virginia 22904-4110
USA
Phone: (434) 924-3025
Fax: (434) 924-4968
Email:
mssbks@virginia.edu
URL:
http://www.lib.virginia.edu/speccol
Processed by: Dorothy Rockett
© 2003 By the Rector and Visitors of the University of Virginia. All rights reserved.
Repository
Special Collections, University of Virginia Library
Accession number
7313
Title
Susan Bogert Warner Collection 1858
Physical Characteristics
This collection consists of one item.
Language
English
---
Access
There are no restrictions.
Use Restrictions
There are no restrictions.
Preferred Citation
Susan Bogert Warner Collection, Accession #7313, Clifton Waller Barrett Library, Special Collections Dept., University Virginia Library, Charlottesville, Va.
Acquisition Information
This collection was purchased by the Library from Goodspeed's Book Shop, Boston, Ma., on February 25, 1963.
---
In a letter dated January 26, 1858, Susan Bogert Warner writes to Mr. Phillips proposing the sale of plates for books to be held by J. Putnam for the settlement of accounts, with almost new plates available at half cost.
---