A Collection in
Special Collections
The University of Virginia Library
Accession Number 12710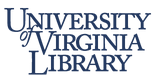 Special Collections, University of Virginia Library
Albert and Shirley Small Special Collections Library
University of Virginia
Charlottesville, Virginia 22904-4110
USA
Phone: (434) 243-1776
Fax: (434) 924-4968
Reference Request Form:
https://small.lib.virginia.edu/reference-request/
URL:
http://small.library.virginia.edu/
© 2003 By the Rector and Visitors of the University of Virginia. All rights reserved.
Processed by: Special Collections Staff
Repository
Special Collections, University of Virginia Library
Accession number
12710
Title
Papers of Charles Julian Bishko 1930-1989
Physical Characteristics
The collection contains ca. 20,000 items.
Language
English
---
Access Restrictions
Access restrictions may apply to specific student records under the terms of the Family Educational Rights and Privacy Act (F.E.R.P.A.).
Use Restrictions
See the University of Virginia Library's use policy.
Preferred Citation
Papers of Charles Julian Bishko, Accession #12710, Special Collections, University of Virginia Library, Charlottesville, Va.
Acquisition Information
The collection is a gift from Dr. Charles J. Bishko.
---
Charles Julian Bishko is a noted specialist in Spanish and Portuguese history of the Middle Ages and an international authority on the Iberian background of Latin American history, the history of the medieval frontier, the Reconquistaand on Spanish Cluniac Monasticism. He developed this renown during a distinguished career of almost 40 years at the University of Virginia where, through superior teaching methods, meticulous research and scholarly writings, he labored to make the University a focal point for students of early Spanish and Portuguese history.
Dr. Bishko was born in New York City on October 6, 1906. He studied for his A.B. and A.M. degrees in Classics at the University of Syracuse. Later, during the period 1930-1938 at Harvard, he earned the A.M. in ecclesiastical history; served as a University Fellow and a Francis Parkman Fellow; spent a research year in Spain as a Sheldon Traveling Fellow; earned his Ph.D.(1937) with a dissertation on Spanish Monasticism in the Visigothic period and taught history at Radcliffe College.
In 1938, he left Harvard, married Lucretia Ramsey and accepted an appointment at the University of Virginia as an instructor of ancient and medieval history in the (then) Corcoran School. At the University, his career and scholastic reputation developed steadily. He was appointed Professor in 1955 and Commonwealth Professor in 1971. His competence in his field of study and in his teaching skills was recognized by his induction into the Real Academia de la Historicain Madrid in 1974 and by his receipt of the University of Virginia Alumni Distinguished Professor Award in 1968.
Professor Bishko was an active member of the University community and served on many committee and faculty assignments. Of particular note is his work as Secretary of President Shannon's Special Committee on the Admission of Women to the College of Arts and Sciences. (1967-68)
The collection contains ca.20,000 items (11 shelf feet) and consists of a) general correspondence with faculty, students, scholars and friends and personal correspondence with close family members; b) academic papers and class notes of Bishko's graduate study years at Harvard; c) materials on courses, correspondence and professional meetings relating to Spanish Portuguese and Latin American Studies; d) University of Virginia departmental papers including committee assignments, reports, correspondence, personalia, awards and honors, lecture notes, outlines and student gradebooks.
The organization of the collection closely follows the order and folder descriptions used by Dr. Bishko.
Series: I: Correspondence
Box 1

General Correspondence 1941-1970s

(8 folders)

Box 2

General Correspondence 1960-1970

(7 folders)

Box 3

General Correspondence 1969-1971

(7 folders)

Box 4

General Correspondence 1972-1977

(6 folders)

Box 5

General Correspondence and Academica 1949-1969

(6 folders)

Box 6

General Correspondence and Academica 1966-1974

(7 folders)

Box 7

General Correspondence and Academica 1975-1982

(5 folders)

Box 8

General Correspondence and Academica 1983-1985

(5 folders)

Box 9

General Correspondence and Academica 1986-1989

(6 folders)

Box 10

Correspondence with Dr. Edwin (Ed) Popper, New York City 1950s-1980s

Box 10

Correspondence with Miss Ramona L. Bishko, Syracuse, New York 1950s-1980s

Box 10

Correspondence with with Editor, Prof. Sylvia Thrupp, Comparative Studies in Society and History 1957-1958

Box 10

Correspondence with with Prof. Gary Dunbar, UCLA--Geography 1958-1970

Box 10

Correspondence with External and Intra University 1960s

Box 10

Correspondence with with Claudio Sanchez-Albornoz and Hilda Grassotti. Plus Correspondence re Claudio's, Espana Enigma Historica1960s-1970s

Box 10

Correspondence with Student--Graduate and Undergraduate 1960s-1970s

Box 10

Correspondence with with Prof. Lewis Hanke and Family 1960s-1980s

Box 10

Correspondence with with Prof. Charles R. Boxer, University of London 1963-1964

Box 11

Correspondence--with Graduate Students--Memorabilia re: Oral Exams, Job Recommendations, etc. for Graduate Students 1964-1976

Box 11

Correspondence with with Prof. Antonio Henrique de Oliveira Marques,University of Lisbon, Portugal 1965-1966

Box 11

Correspondence General--Plus Material re: Fifth Conference on Medieval Studies, Kalamazoo, Mich., May 1970 1968-1970

Box 11

Correspondence During Preparation of Doctoral Dissertations with Doctoral Students--R. Pride [1970]-1973

Box 11

Correspondence During Preparation of Doctoral Dissertations with Doctoral Students--James Brodman [1970]-1976

Box 11

Correspondence During Preparation of Doctoral Dissertations with Doctoral Students--Lawrence J. McCrank 1970-1976

Box 11

Correspondence During Preparation of Doctoral Dissertations with Doctoral Students--Lorna Jury Gladstone [1971-1977]

Box 11

Correspondence During Preparation of Doctoral Dissertations with Doctoral Students--Thomas C. Thurston [1974]

Box 11

Correspondence During Preparation of Doctoral Dissertations with Doctoral Students--Heath Dillard [1975]-1979

Box 11

Correspondence During Preparation of Doctoral Dissertations with Doctoral Students--James F. Powers 1976-1977

Box 11

Correspondence During Preparation of Doctoral Dissertations with Doctoral Students--M.C. Fernandez [1976]-1977

Subseries: A: Family Correspondence

Box 12

Charles Julian Bishko to Lucretia 1930-1933

(8 folders)

Box 13

Charles Julian Bishko to Lucretia 1934-1938

(7 folders)

Box 14

Lucretia to Charles Julian Bishko 1930-1934

(8 folders)

Box 15

Lucretia to Charles Julian Bishko 1934-1941

(7 folders)

Box 16

Bishko Family and Miscellany 1931-1988

(6 folders)
Series: II: Harvard Graduate School of Arts and Sciences: Class Notes on Courses
Box 17

Student Paper--Charles Julian Bishko, History 8, "A Study of the History of Anjou" 1930

Box 17

The History of France to 1461, Offered by Prof. Charles Holt Taylor, Session of 1930-1931, Fall Term 1930-1931

Box 17

English Constitutional History, Offered by Prof. Charles Howard McIlwain, Session of 1930-1931 1930-1931

Box 17

History of Political Theory, offered by Prof. C.H. McIlwain, Session of 1930-1931 (pp.21-80); Concluding Portion of History of Modern Germany, Prof. S.B. Fay, Session of 1931-1932 (pp. 97-190) 1930-1931

Box 17

Hist. 6 Medieval Intellectual History--Prof. C.H. Taylor; History Medieval Italy, Prof. George LaPiana; Seminar on Medieval Monasticism, Prof. George LaPiana; History 9: English Const., C.H. McIlwain 1930-1932

Box 18

Prof. George LaPiana, Session of 1930-1931, The Medieval Church From Gregory I To Gregory VII(pp. 2-189); Christian Institutions(pp 195-410), Session of 1931-1932 1930-1932

Box 18

The History of Modern Germany, Offered by Sidney Bradshaw Fay, Session of 1931-1932 1931-1932

(continued in pp. 97-162 of separate volume with McIlwain, Pol. Theory)

Box 18

Research Year in Spain as Sheldon Traveling Fellow (Memorabilia) 1933-1934
Series: III: Spain--Portugal--Latin America: Courses, Correspondence, Professional Meetings, Related Material
Box 19

Latin American Studies--Text and Materials for Edition of 16th Century Treatise: Pedro Malferit (d. 1566), De Bello Inferendo Et Conferendis Legibus Hominibus Novi Orbis(Spain's Title to, and Just War in, The New World), Sent Charles Julian Bishko by Prof.Lewis Hanke [1936]

Box 19

Correspondence with Prof. Lewis Hanke, University of Texas [1938,1949-1956]

Box 19

Latin American History (1947-1953), History 11: Colonial Era; History 12: National Era. (First UVA Course in Latin American History, Dept. of History) ca.1947-1953

Box 19

Latin American Studies (Extracurricular Activities), Weekly Radio Talks on Latin America by Charles Julian Bishko, 1948. (Series 13 Commentaries via U.Va. Radio Station) 1948

Box 19

Correspondence with Prof. Lewis Hanke [1948-1971]

Box 19

Spanish and Latin American Studies, 1955-1967--Correspondence: with Editors, Hispanic American Hist. Rev., Amer. Hist. Rev.; with Individuals; Materials on Conference on Latin American History, American Historical Association. [1949]-1967

Box 19

Correspondence with Hispanic American Historical Reviewand Other Related Materials on Latin American History ca.1950-1970

Box 20

American Historical Association--Annual Meeting, 1953, Chicago, (Correspondence on Session Participation) 1953

Box 20

Review Materials, with Ensuing Correspondence: C.M. Lewis, S.J. and A.J. Loomis, S.J, "The Spanish Jesuit Mission in Virginia, 1570-1572," Virginia Magazine of History and Biography, 1951 [1953-1954]

Box 20

American Historical Review--Correspondence Regarding Quarterly Bibliography Section Spain and Portugal 1954-1961

Box 20

American Historical Association--Annual Meeting, 1955, Washington, D.C.--Correspondence Relating to Session on Medieval History 1955

Box 20

Latin American Studies--Program on the History of America, 1956; Conference on Latin American History, 1966 1956,[1967]

Box 20

American Historical Association-- American Historical Review--Correspondence Relating to Quarterly Spanish-Portuguese Bibliography Section, A.H.R. [1957]-1973

Box 20

Paper, with Related Materials, Presented to: Second International Congress of Historians of U.S. and Mexico, Austin, Texas, Nov., 1958--"The Castilian as Plainsman" 1958

Box 20

Prince Henry the Navigator and the Portuguese Discoveries, (1) Quincentenary of 1960: Exhibit in Alderman Library by Charles Julian Bishko with Prof. Gary Dunbar and William Runge, 1960; (2) Charles Julian Bishko Evaluation of MS Book by Prof. Bailey Diffie, Portugal Overseas Before 1415, 1959 1959-1960

Box 20

Lecture: "The Spanishness of Roman Spain" (Presented to U.Va. Classics Club, 27 March 1961) 1961

Box 20

Latin American Studies--Correspondence 1969-1970 [1962-1964]

Box 20

Appraisal for Rockefeller Foundation of MS Book by Antonio Antelo, Documentos Para La Historia De La Cultura, 1963--Related Correspondence 1963

Box 20

Papers Relating to Lecture by Prof. Philippe Wolff, University of Toulouse--"Medieval Catalonia" 1963

Box 20

American Historical Association--Service as Member Program Committee; AHA Annual Meeting, 1964; Correspondence and Related Materials 1964

(2 folders)

Box 21

Latin American Studies--Correspondence, 1965-1966, Relating to Fourth Centenary of Fray Bartolome' De Las Casas 1965-1966

Box 21

Organizing Committee on, and Center for, Latin American Studies, College of Arts and Sciences 1965-1969

Box 21

Extracurricular Activities--Sixth International Colloqium on Luso-Brazilian Studies, 1966, Harvard University, Cambridge, Mass. And in New York City, Hispanic Society of America, Columbia University. Materials on Attendance 1966

Box 21

American Historical Association--Annual Meeting, 1966, Session on "The City in Spanish and Portuguese History"--Charles Julian Bishko Discussant 1966

Box 21

Chapter, "The Spanish and Portuguese Reconquest, 1095-1492" in K.M. Setton, Ed., A History of the Crusades, Madison, Wisc., 1975: vol. III, 396-456--Correspondence with vol. III Editor, H.W. Hazard, 1972-74 1967-1974

Box 21

Early Medieval Spain--Correspondence Regarding MSS on Early Medieval Galicia of Prof. Harold Livermore, University of British Columbia 1968

Box 21

American Historical Association--Conference on Latin American History: Preparation of Iberian and African Antecedents Section: Editorial Contribution to Latin America: A Guide to the Historical Literature(Austin, Texas, 1971) 1971

Box 22

Conference on Latin American History, 1972; 1971 Bolton Prize Committee, Charles Julian Bishko Chairman; Correspondence, etc. 1971-[1973]

Box 22

Ier Congreso De Historica De Andalucia--Correspondence Regarding Paper Presentation, "The Andalusian Municipal Mestas in the 14th and 16th Centuries" plus Programs 1976

Box 22

American Historical Association, Annual Meeting, 1976, Session on "The Spanish Nobility in the Early Modern Period"--Chaired by Charles Julian Bishko 1976

Box 22

Extracurricular Activities--Lecture by John H. Elliot, March, 1977, "Olivares: Spanish Statesman"--Elliot, then Prof. Princeton Institute Advanced Studies; Secretly Elected Regius Professor Modern History, Oxford University, (Organized, Presided Over, by Charles Julian Bishko) 1976-1977

Box 22

Society for Spanish and Portuguese Historical Studies--Chairmanship Session on "Interculturation in Medieval Spain"--Baltimore, 8-9 April, 1976, plus Related Items (1976-78) plus Academy of American Research Historians on Medieval Spain 1976-1978

Box 22

Book: Spanish and Portuguese Monastic History, 600-1300, Published by Variorum Reprints, London, 1984--Correspondence with John Smedley, Editor, and Related Materials 1982-1985

Box 22

Evaluation of MS of Book, Alfonso VI, by Prof. Bernard Reilly, 1985-1986
Series: IV: University of Virginia: Committee Assignments, Final Reports and Related Materials
Box 23

College of Arts and Sciences--Institute For Research in the Social Sciences; Current Research Plans, Applications, Grants to Charles Julian Bishko 1938-1964

Box 23

University of Virginia--World War II--Civil Defense, 1942, Fourth Zone, Precinct 2: Charlottesville Area including University Ave. to Rugby Rd., to Virginia Ave.,to 10th St., to University Ave. Charles Julian Bishko and A.P. Fernbach, Wardens in Charge; Post at 10 Elliewood Ave. (esp. Blackout Trials) 1942-[1943]

(2 folders)

Box 23

College of Arts and Sciences--Pre Meteorological Training Program, 1943, World War II--U.S. Air Force Detachment, General Materials; Charles Julian Bishko Section Notes 1943

Box 23

Committee on Organization of Department of Foreign Affairs 1944-1945

Box 23

Curriculum Reform, 1944, Program and Papers of Faculty "Young Turks" Group of Reformers 1944,[1947]

Box 23

Committee on Status of Department of Geography; General Materials; Correspondence with Prof. Gary Dunbar (Geog.),then in Nigeria [1947,1961]-1966

Box 23

Report of the Athletic Committee, "The Gooch Report" 1951

Box 23

Material Relating to Faculty Meeting Debates, to Faculty Council Replacing Faculty Meeting--Extended Remarks Charles Julian Bishko to Faculty (1954); Related Materials 1953-1957

Box 24

University of Virginia--Miscellaneous Official Publications [1953-1985]

Box 24

College of Arts and Sciences--Dean William Duran's Special Committee on Charge of Plagiarism against Member, Dept. of Germanic Languages--Charles Julian Bishko Chairman--[Restricted] 1956

Box 24

Faculty Self-Study Committee, "The Finger Committee" [1958-1964]

Box 24

The Research Committee, Charles Julian Bishko as Member, Secretary, Chairman 1958-[1977]

Box 24

Services on President's and Deans Committees, University Center in Virginia, Richmond [1960-1962]

Box 24

University of Virginia: Assembly of Professors Committee on Contractual Relations--Confidential Materials [1962-1970]

(7 folders). [Restricted]

Box 24

College of Arts and Sciences--Self-Study Evaluation Program, Prof. Frank Finger, Chairman; Charles Julian Bishko Member; Materials and Final Report 1963

Box 24

University of Virginia--The Senate--Materials Relating to Membership; 1965-1969, 1974-1978 1965-1974

Box 24

College of Arts and Sciences--Service, Appointment Committee for Professorship of Religion 1966

Box 24

Services on University Committees--Summer Grants; etc. 1967-1968

Box 24

University of Virginia--Pres. Shannon's Special Committee on the Admission of Women to the College of Arts and Sciences (1967-1968)--Minutes by Charles Julian Bishko, Secretary; Final Report of Committee, Nov. 1968 1967-1968

Box 24

Report by Committee on Contractual Relations on the Assembly of Professors, University of Virginia, Concerning Certain Issues Presented in the Case of Professor Lawrence Cranberg, Department of Physics, University of Virginia, Submitted 14 February 1969--[Restricted] [1968]-1969

Box 24

Report of the Committee on Contractual Relations of the Assembly of Professors Concerning the Issue of Academic Freedom in the Case of Professor Lawrence Cranberg, Department of Physics, Submitted 6 July 1969--[Restricted] 1969

Box 24

University of Virginia Alumni Association: Distinguished Professor Award Committee, Service as Representative, College of Arts and Sciences--[Restricted] 1970

Box 24

College of Arts and Sciences--Special Committee Reports 1970

Box 24

University of Virginia--Pres. Hereford's Resignation from Farmington Country Club, 1976--Papers from Pro-Presidential College Faculty Support Group for Freedom of Choice [1975]-1976

Subseries: A: Corcoran Department of History: Departmental Records, Correspondence, Personalia, Awards, Honors, Miscellaneous Letters and Papers

Box 25

Corcoran Department of History--History C7 (later 119-120),The Origins of Europe (given various years ca. 1939-1950) 1939-1950

Box 25

Medieval Academy of America--Service as Councillor, 1951 [1939],1951-[1954]

Box 25

Correspondence and Miscellaneous Papers 1940s-1980s

Box 25

Book: Charting Democracywith Prof. A.P. Fernbach--Correspondence with Publishers, etc. 1947-1951

Box 25

Corcoran Department of History--Miscellaneous Papers and Correspondence 1950-1970

Box 25

Communications from Chairmen; Service on Departmental Committees; Reports; Related Correspondence 1953-1976

Box 25

The Medieval Frontier, Paper Delivered at American Historical Association Annual Meeting, Washington, 18 Dec. 1955; Ensuing Correspondence with Prof. Owen Lattimore, Johns Hopkins University, 1956; J.L.M. Gulley, University College, London, 1958 1955-1959

Box 25

Corcoran Department of History--Annual Reports on Publications and Research by Charles Julian Bishko plus Other Professional Activities 1957-1975

Box 25

Appointments Committees--[Restricted] 1960s-1970s

Box 25

Charles Julian Bishko Service on Departmental Appointments Committees--Correspondence, Reports, etc.--[Restricted] 1960s-1970s

Box 25

Southern Historical Association, Annual Meeting, Asheville, N.C.,1963--Correspondence and Related Materials 1961-1964

Box 26

Contract and Correspondence with John Wiley and Sons, N.Y., Relating to Projected Book: The Frontier in Medieval History1962-1963

Box 26

Corcoran Department of History--Graduate Curriculum Revision Committee, 1970; Committee on Appointments and Promotions, 1972 [1962],1970-1972

Box 26

Extracurricular Activities--Lecture by Prof. Manning Clark, National University Australia, Canberra. Organized, Presided Over by Charles Julian Bishko, "Australia, Past and Present" 1963

Box 26

Projected Book: The Frontier in Medieval History--Contract and Termination with John Wiley and Sons, Inc. 1963-1971

Box 26

Corcoran Department of History--Search for Projected Appointment in Iberian History--[Restricted] 1966-1967

Box 26

University of Virginia Alumni Association: Distinguished Professor Award to Charles Julian Bishko, May 1968 plus Life Membership, Correspondence Related, etc. 1968

Box 26

Extracurricular Activities: Talk to Medieval Circleat Inaugural Meeting: 24 October 1968--"The Saint Antoninus Cult at Pamiers and Cluny's Expansion in Spain" 1968

Box 26

Notes: "Moby Dick in the NA"--The Oceanic Frontier-- 1968

Box 26

Appointment to University of Virginia Sesquicentennial Associateship [1968],1969-1970

Box 26

University of Virginia-- The Medieval Circle 1969-1970

Box 26

Correspondence with Prof. Emilio Saez Sanchez, University of Barcelona and C.S.I.C. plus Related Correspondence with his Student, Srta. Milagros Rivera 1969-1982

Box 26

Correspondence with Students 1970s

(2 folders)--[Restricted]

Box 26

Correspondence General (1978-1980) plus Student Letters (1970s) 1970s,1978-1980

(2 folders)

Box 26

Liberty Hill Subdivision (Albemarle, Va.) vs. University of Virginia--Materials Relating to Proposed Access Road via Deerpath, Bellair-Liberty Hill to Proposed University College at Birdwood 1971

Box 27

Appointment to Commonwealth Professorship of History, June 1971

Box 27

George Alfred Henty Collection--Correspondence and Materials,1972-1980. MS of Lecture "Victorian Womanhood in the Boy's Historical Novelist G.A. Henty"--(Presented to the Fortnightly Club, Charlottesville, 9 May 1978) [1971],1972-1980

Box 27

Corcoran Department of History--Memorial Resolutions Presented to Faculty of Arts and Sciences: Prof. T. Cary Johnson (1972); Prof. Bernard Mayo (1979) 19,721,979

Box 27

Appointments Committee-[Restricted] 1975

Box 27

Symposia on Comparative Frontiers--University of Oklahoma 1975-1978

Box 27

Disposal of Books from Personal Collection [1978],1979-1981

Box 27

General Correspondence 1978-1980

(2 folders)

Box 27

Book: Studies in Medieval Spanish Frontier History, Variorum Reprints: London, 1980--Correspondence with Editor John Smedley, et. al. 1978-1982

Box 27

Medieval Academy of America-- Speculum; Correspondence with Editor Regarding MSS Critique 1985

Subseries: B: Corcoran Department of History: History Courses Offered, Lectures, Outlines, Assignments, Gradebooks

Box 28

Corcoran Department of History--Class Gradebooks--[Restricted] 1938-1948

Box 28

Lectures and Related Materials from History B 5-6,9,10: Ancient History 1938-ca.1962

(2 folders)

Box 28

History 3-4(B1) Medieval History, Sessions 1938-ca.1965; History HIEU 224, Thought and Society in the High Middle Ages, 1971-1972--Lectures and Related Materials 1938-1972

(3 folders)

Box 29

University of Virginia, College of Arts and Sciences, Corcoran Department of History--History 111-112 (517-518): Medieval Civilization, 1938-1977--Lectures and Related Materials--Second Term 1938-1977

(3 folders)

Box 29

History 5-6: Modern European History (1500-1945)--Lectures and Related Materials, Sessions of 1940s-1950s 1940s-1950s

(2 folders)

Box 30

Corcoran Department of History--Assignment Sheets and Report Instruction 1940-1970s

(2 folders)

Box 30

Class Gradebooks [1946],1949-1977

(3 folders)-[Restricted]

Box 30

History HIEU 817: Medieval Civilization: Outlines on Medieval Law, Feudal and Roman 1973-1975

Box 30

History 111-112 (517-518): Medieval Civilization, 1938-1977--Lectures and Related Materials--First Term 1938-1977

(2 folders)

Box 31

Corcoran Department of History--Course: The Medieval Frontier, 1939-1976, (History 137-138, 817-818, 125-126) Assignments and Examinations 1939-1976

Box 31

History 110 or 112, 119-120, 222 Medieval Towns--Lectures and Related Materials 1939-1977

Box 31

Course History C9: Medieval England--once offered; Session of 1942-1943 1942-1943

Box 31

Course Offerings (once only): History 133, Seminar on Europe Since 1815 (in loco O.J. Hale) 1945--Honors Seminar, ca. 1969? 1945, ca.1969

Box 32

Miscellaneous [Restricted] Material 1938-[1986]

(5 folders)

Box 33

Miscellaneous [Restricted] Material 1956-1970

(8 folders)

Box 34

Miscellaneous [Restricted] Material [1968]-1975

(9 folders)