A Collection in
The Special Collections Department
Accession Number 5996-b,-c,-d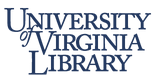 Special Collections Department, University of Virginia Library
Albert and Shirley Small Special Collections Library
University of Virginia
Charlottesville, Virginia 22904-4110
USA
Phone: (434) 243-1776
Fax: (434) 924-4968
Reference Request Form:
https://small.lib.virginia.edu/reference-request/
URL:
http://small.library.virginia.edu/
© 2002 By the Rector and Visitors of the University of Virginia. All rights reserved.
Funding: Web version of the finding aid funded in part by a grant from the National Endowment for the Humanities.
Processed by: Special Collections Department
Repository
Special Collections, University of Virginia Library
Accession number
5996-b,-c,-d
Title
Additional Papers of Sam Higginbottom and Jane Ethelind Cody Higginbottom 1844-1971
Physical Characteristics
This collection consists of ca. 13,650 items.
Language
English
---
Access Restrictions
There are no restrictions.
Use Restrictions
See the University of Virginia Library's use policy.
Preferred Citation
Additional Papers of Sam Higginbottom and Jane Ethelind Cody Higginbottom, Accession #5996-b,-c,-d, Special Collections Dept., University of Virginia Library, Charlottesville, Va.
Acquisition Information
These papers are an addition to the main collection (#5996) given by Henry and Elizabeth Higginbotton in 1959 and 1971. The main collection is one that was utilized for the biography by Gary Hess. This collection contains the richest material and most extensive records. This current gift was presented to the University of Virginia in these groups from Dec. 1971 - May 1972 by Mrs. Lynndon Clough and David Higginbottom. Accession number #5996-b came from the estate of Gertrude Higginbotton Wallace of Washington, D.C. Accession numbers #5996-c and #5996-d came from the Higginbottom home in Florida. Material that was judged irrelevant to Higginbottom's missionary activities was returned to the Higginbottom family.
---
The Higginbottom Papers, 1844-1971, consist of ca. 13,650 items (ca. 13 shelf feet) relating to activities of the Higginbottom family. The collection contains family correspondence and papers pertaining to missionary activities, the Presbyterian Church, and miscellaneous activities of the Higginbottoms. There are some manuscript drafts, proofs, etc., of various published works and reports by Ethel and Sam Higginbottom.
To 1903 the papers chiefly include family correspondence providing interesting background for understanding the missionary life that the Higginbottom's led. From 1903 to 1945 the papers primarily concern Sam and Ethel's activities as missionaries in India and the development of the agricultural institute at Allahabad. Although this material is peripheral to the main collection (See "Acquisition") it offers fascinating insight into the personal life and attitudes of the Higginbottoms'. Satisfactions and frustrations are chronicled through their letters to one another, members of the family, and friends. There is also some interesting information concerning the relationship between the missionary activity and the emergin nationalist sentiment in India. Higginbottom's activities in fund-raising durign his visits to the United States are thoroughly covered, as are Ethel's activities in the States. The post-1945 material pertains to the activities of Sam and Ethel durign their retirement. These papers reflect their continuing attachment to Indian missionary work. They also document the efforts of Sam Higginbottom to found the Christian Service Training Center at Frostproof, Florida during the 1950s.
Sam Higginbotton (1874-1958) came to American from England in 1894 to attend the Mt. Harmon School in Massachusetts. Influenced by the evangelical work of Dwight Lyman Moody, he went to Amherst in 1899 and Princeton in 1901. While at Princeton, he met George Forman, a missionary from India. Forman convinced Higginbotton to go to India as a Presbyterian missionary in 1903. Higginbotton taught at the Allahabad Christian College and was deeply impressed by the poverty of village life. He assumed a leading role in developing the Naini Leper Asylum and conceived the pioneering idea of founding an agricultural school to improve economic conditions on the sub-continent. Ethel and Sam Higginbottom returned to America several times to raise funds for the Allahabad Agricultual Institute. Such visits occurred during 1909-11, 1914-15, 1919-21, 1932-33. The period of greatest development and fufillment for the school was during the 1920s and 1930s. Such prominent Indians such as Gandhi were fascinated by Higginbottom's ideas for the improvement of Indian life. During various periods Higginbottom advised Indian princes concerning agricultural techniques. Throughout his stay in India, Higginbottom remained in close contact with his associates in the Presbyterian Church. His manifold public appearances in search of funds brought them increasing recognition from leaders of the Church. In 1939 Higginbottom was elected Moderator of the Presbyterian Chruch in America.
Higginbottom retired in 1945 and returned to America settling in Frostproof, Florida. Higginbottom kept in close touch with developments in India until his death. During the 1950s he unsuccessfully tried to establish a Christian Service Training Center to train missionaries for agricultural work. During his lifetime Higginbottom was widely known and respected. His biographer has written that he "embodied the ideal American representative in underdeveloped nations." His life and the work of the Institute have been adequately delineated by Gary R. Hess in Sam Higginbottom of Allahabad: Pioneer of Point Four to India,(Charlottesville: U. of Virginia Press, 1967).
When the material was received it was in no inherent order, either chronologically or topically. Series I, Accission #5996-b, was kept apart from #5996-c and #5996-d (Series II), which were interfiled, and two chronologies were created. However the chronological breakdown does not extend to month and day. The arrangement within the chronology is generally: family papers, missionary papers, Presbyterian Church papers, and general and miscellaneous papers.
Series I, Accession #5996-b
Series II, Accession #5996-c and #5996-d