A Collection in the
Special Collections
The University of Virginia Library
Accession Number 12738-d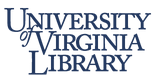 Special Collections Department, University of Virginia Library
Contact Information:
Alderman Memorial Library
P.O. Box 400110
University of Virginia
Charlottesville, Virginia 22904-4110
USA
Phone: (434) 924-3025
Fax: (434) 924-4968
Email:
mssbks@virginia.edu
URL:
http://www.lib.virginia.edu/speccol
Processed by: Special Collections Department
Funding: Web version of the finding aid funded in part by a grant from the National Endowment for the Humanities.
© 2002 By the Rector and Visitors of the University of Virginia. All rights reserved.
Repository
Special Collections, University of Virginia Library
Accession number
12738-d
Title
Papers of Herbert Emmerich 1931-1987
Physical Characteristics
This collection consists of 36 items.
Language
English
---
Access
There are no restrictions.
Use Restrictions
There are no restrictions.
Preferred Citation
Papers of Herbert Emmerich, Accession #12738-d, Special Collections Dept., University of Virginia Library, Charlottesville, Va.
Acquisition Information
This collection was given as a gift to the Library on March 21, 1988.
---
The collection contains annual reports, 1939-1954, of the Public Administration Clearing House; some miscellaneous papers of the PACH, including a staff roster, reports to the Board of Trustees, 1931, a study on federal executive reorganization by Emmerich, and a memorandum of a conversation on the war contribution of Sidney Hyman.
It also contains a report on public administration in Venezuela, 1958-1961; an article on international technical assistance; a tribute to Louis Brownlow; recommendations for an M.A. program in public administration at the University of Virginia; copies of student theses awarded the Quincy Wright-Herbert Emmerich prize; and a photograph of Emmerich.
---
This collection is arranged alphabetically.
---
Box 1
Photograph of Herbert Emmerich n.d.
Box 1
Public Administration Clearing House Annual Reports 1939-1945
6 folders
Box 2
Public Administration Clearing House Annual Reports 1946-1954
9 folders
Box 3
Public Administration Clearing House Former "1313" Staff Member Roster 1952
Box 3
Public Administration Clearing House Report to the Board of Trustees 1931
Box 3
Public Administration Papers 1940-1975
Box 3
Public Administration Report on Federal Executive Organization 1964
Box 3
Public Adminstration Reports 1949-1965
Box 3
Quincy Wright-Herbert Emmerich Prize: "Deutschlandpolitk in Transistion . . ." by Andrea C. Wuerth 1986
Box 3
Quincy Wright-Herbert Emmerich Prize: "The Erosion of the Norwegian Security Consensus . . ." by Brant M. Simenson 1987