A Collection in
Special Collections
The University of Virginia Library
Accession Number 1171,-a,-b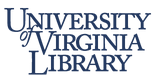 Special Collections, University of Virginia Library
Albert and Shirley Small Special Collections Library
University of Virginia
Charlottesville, Virginia 22904-4110
USA
Phone: (434) 243-1776
Fax: (434) 924-4968
Reference Request Form:
https://small.lib.virginia.edu/reference-request/
URL:
http://small.library.virginia.edu/
© 2011 By the Rector and Visitors of the University of Virginia. All rights reserved.
Processed by: Special Collections Staff
Repository
Special Collections, University of Virginia Library
Accession number
1171,-a,-b
Title
Thomas Lafayette Rosser Papers, 1860-1950
Physical Characteristics
This collection consists of ca. 530 items.
Language
English
---
Access Restrictions
There are no restrictions.
Use Restrictions
See the University of Virginia Library's use policy.
Preferred Citation
Thomas Lafayette Rosser Papers, Accession #1171,-a,-b, Special Collections, University of Virginia Library, Charlottesville, Va.
Acquisition Information
This collection was the gift of Mrs. Thomas L. Rosser, Jr. and Miss Barbara Rosser, both of Charlottesville, Virginia on July 14, 1941.
---
Thomas Lafayette Rosser was born on a farm near Charlottesville, Virginia, on October 15, 1836, the oldest son of seven children. He attended West Point where his classmates included John Pelham and George Armstrong Custer, who was later to become his bitter rival in the Shenandoah Valley during the Civil War. Rosser resigned from West Point in 1861 and joined the Confederate Army. He was named first lieutenant of the Washington Artillery and fought at the First Battle of Bull Run in July 1861. He rose quickly in the ranks, serving as a captain in the Peninsular campaigns of 1862, in which he was wounded, and following his recovery was promoted to colonel of the Fifth Virginia Calvalry. He commanded his regiment at the Second Battle of Bull Run, South Mountain, and Gettysburg before his appointment as brigadier general.
Following the war, Rosser was appointed chief engineer for the Northern Pacific Railroad. In 1871 he led a survey expedition along the Missouri River as far as the Yellowstone River, searching for a suitable route for the new railroad. Rosser died in 1910, one of the last surviving confederate generals.
This collection consists chiefly of the papers of Brigadier General Thomas Lafayette Rosser, C.S.A. and members of his family of Albemarle County, Virginia. Correspondence comprises the bulk of the collection and is largely that of General Rosser.
Rosser's correspondence in this collection dates from 1860-1906 and includes letters from Robert E. Lee, J.E.B. Stuart, Jubal Early, Judah P. Benjamin, Jefferson Davis, James Dearing, Wade Hampton, George Wythe Randolph, and other Civil War figures; other correspondents include Sam Houston, John W. Daniel, Fitzhugh Lee, and John S. Wise.
General Stuart was particularly pleased with Rosser's military ability and recommended him for several promotions, including his appointment as brigadier general on September 28, 1863.
Of particular interest in the collection is a small personal journal which Rosser kept during the early days of the Yellowstone Expedition. In it he describes the scenery and the resources of the new land and reports on the morale of the survey party.
Also included in the collection is correspondence of Betty Winston Rosser, whom Rosser met and married during the Civil War, of Thomas L. Rosser, Jr., their son, and Miss Barbara Rosser, their granddaughter. There are also papers concerning their home, Rugby Hall, on Rugby Road that Mrs. Rosser operated as a boarding house, as well as samples of her poetry an an essay describing the construction of her home on the [Assmabin] River. Thomas L. Rosser, Jr. was a student at the University of Virginia from 1886 to 1890, and several of his class notebooks on law and psychology are included in the collection.
The Rosser collection contains biographical material regarding General Rosser and genealogical charts and other information concerning the Winston and Robinson families. Also included are legal papers, business accounts, bills, receipts, and a series of lantern slides, primarily concerning the Civil War.
The Rosser collection is divided into series of correspondence, manuscripts, notebooks, scrapbooks, newspaper clippings, printed material, and latern slides. The correspondence of Thomas L. Rosser (a detailed list of correspondents and dates is included in this guide) is followed by that of his wife, son, and granddaughter. A file of miscellaneous letters completes the correspondence. The correspondence is followed by manuscript items such as Rosser's journal, biographical and genealogical material, legal papers, and business accounts. The school notebooks of Thomas L. Rosser, Jr. are filed next in chronological order and are followed by scrapbooks, newsclippings, and printed material. The lantern slides complete the collection and are divided into four categories: Civil War slides, Religious Scenes, Playlets, and Miscellaneous.
This listing includes letters to and from Rosser
Babcock, Sherrell, 1897 September 4
Benjamin, Judah P., 1861 September 27
Blanding, W.D. (3 ALS), 1892 August 31, September 24, November 19
Brien, Luke Tiernan, 1865 March 29
Brown, V. R., 1890 May 23
Butler, W. A., 1887 January 8
Daniel, John W., 1901 April 6
Davis, Jefferson, 1861 February 27
Dearing, [James] (2 ALS), 1864 November 24, 26
Early, Jubal (3 ALS), 1864 October 7, 10, 1866 May 10
Freeland Bros. Co., 1904 June 26
Haas, J.C., 1906 January 28
Hampton, Wade (4 ALS), 1864 April 24, 1866 May 25, 1895 April 15, n.d.
Houston, Sam, 1860 November 17
Lee, Fitzhugh, 1899 July 28
Lee Robert E. (2 ALS), 1864 July 28, 1866 December 13
Lomax, L.L., 189[8] August 9
McDonald, William N., 1889 February 9
Milton, Sam W., n.d.
Molesworth, A.N., 1889 February 24
Newton, J. R. M., 1890 September 12
Perkinson, W. H., 1890 June 21
Randolph, George Wythe (2 ALS), 1862 June 10, 24
Roberts, W. Milnor, 1873 March 7
Rosser, Betty Winston (4 ALS), 1863 June 18, July 7, December 24, 1871 October 5
Rosser (TLR from his son) 1891 August 30
Rosser (TLR to his son) 1905 August 18
Sinsley, 1871 November 17
Stuart, J. E. B. (4 ALS), 1862 January 22, 1862 January 23, 1863 September 30, 1864 February 10
Wheeler, Lt. Col. D. D., 1898 August 8
Wilson, C., 1899 March 22
Wise, John S. (2 ALS), 1902, 1905
Withers, John, 1861 June 7
Yost, J., 1902 March 19
[S.B.N.], 1884 October 11
Thomas Lafayette Rosser Papers