A Collection in
Clifton Waller Barrett Library
The Special Collections Department
Accession Number 6346-r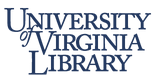 Special Collections Department, University of Virginia Library
Contact Information:
Alderman Memorial Library
P.O. Box 400110
University of Virginia
Charlottesville, Virginia 22904-4110
USA
Phone: (434) 924-3025
Fax: (434) 924-4968
Email:
mssbks@virginia.edu
URL:
http://www.lib.virginia.edu/speccol
Processed by: Special Collections Department
Funding: Web version of the finding aid funded in part by a grant from the National Endowment for the Humanities.
© 2002 By the Rector and Visitors of the University of Virginia. All rights reserved.
Repository
Special Collections, University of Virginia Library
Accession number
6346-r
Title
Papers of John Townsend Trowbridge 1873-1894
Physical Characteristics
This collection consists of 2 items.
Language
English
---
Access
There are no restrictions.
Use Restrictions
There are no restrictions.
Preferred Citation
Papers of John Townsend Trowbridge, Accession #6346-r, Special Collections Dept., University of Virginia Library, Charlottesville, Va.
Acquisition Information
This collection was purchased on 1991 February 14.
---
In letters to a Mrs. Carr, and a Miss Ellis, Trowbridge complains that artists often do not read a story carefully before illustrating it, includes a humorous drawing about his illegible hand and supplies information on some art lectures by Francis Hopkinson Smith.
---
John T. Trowbridge to Mrs. Carr 1882 Mar 29
ALS. 3 p.
[Responds to her letter asking about their intentions of returning to Bar Harbor and Mt. Desert, Maine, with Mrs. Gilman and Mr. Higgins, by expressing concerns about the climate upon Alice [Trowbridge ?], and including a humorous drawing of Mr. Higgins, his neighbors, and the postmaster all trying to decipher Trowbridge's handwriting]
John T. Trowbridge to Miss Ellis 18[9 ?]4 Jan 2
ALS
[Supplies the titles and dates of lectures concerning art to be given by F[rancis]Hopkinson Smith in the lecture room of the Jefferson Physical Laboratory, Cambridge, [Massachusetts] 2 p.