A Collection in
The Special Collections Department
Accession Number 3091, -a, -b, -c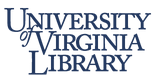 Special Collections Department, University of Virginia Library
Albert and Shirley Small Special Collections Library
University of Virginia
Charlottesville, Virginia 22904-4110
USA
Phone: (434) 243-1776
Fax: (434) 924-4968
Reference Request Form:
https://small.lib.virginia.edu/reference-request/
URL:
http://small.library.virginia.edu/
© 2002 By the Rector and Visitors of the University of Virginia. All rights reserved.
Funding: Web version of the finding aid funded in part by a grant from the National Endowment for the Humanities.
Processed by: Special Collections Department
Repository
Special Collections, University of Virginia Library
Accession number
3091, -a, -b, -c
Title
Papers of Charles Elisha Taylor 1849-1874
Physical Characteristics
This collection consists of ca. 550 items.
Language
English
---
Access Restrictions
There are no restrictions.
Use Restrictions
See the University of Virginia Library's use policy.
Preferred Citation
Papers of Charles Elisha Taylor, Accession #3091, -a, -b, -c, Special Collections Dept., University of Virginia Library, Charlottesville, Va.
Acquisition Information
Accession #3091 was given to the Library by Miss Mary Prichard Taylor of Hartsville, South Carolina on February 23, 1966. Accession #3091-a was given to the Library by Mrs. Ethel T. Crittendon, Miss Mary Prichard Taylor, and Mrs. Aubrey Hawkins of Wake Forest, North Carolina on February 28, 1966. Accession # #3901-b was given to the Library by Mrs. Aubrey Hawkins of Wake Forest, North Carolina on November 15, 1967. Accession #3091-c was given to the Library by Mrs. Ethel T. Crittendon of Wake Forest, North Carolina on July 1, 1968.
---
This collection consists of ca. 550 items from 1849-1874, chiefly concerning the Civil War service of Charles Elisha Taylor and his later experience as a student at the University of Virginia. There are 463 letters in all, primarily letters of Taylor with his family in Richmond and numerous friends from around the country.
During the Civil War, Taylor was a member of Company F of Richmond and served under General Lee in the West Virginia campaign and with General Stonewall Jackson until the Battle of Kernstown, where he was wounded. In 1863, he was transferred to the Signal Service Corps under General J. E. B. Stuart and remained in this branch until the end of the war. He then entered the University of Virginia, graduating with the degree of Bachelor of Letters in 1870. He was ordained to the ministry in 1871 at Wake Forest College.
Taylor was born in Richmond, Virginia, Oct. 28, 1842, the third son and sixth child of James Barnett Taylor, the first corresponding secretary of the Foreign Mission Board of the Southern Baptist Convention. Before entering the Confederate Army, he had been a student at Richmond College, having entered there at the age of fifteen. In his years at Wake Forest College, he was a professor of Latin and German; in 1884- 1885, he was professor of Latin and Moral Philosophy, and from 1884-1905, Wake Forest College President. From 1885 to 1915, he also was a professor of moral philosophy. He died on November 5, 1915.
The collection of letters from family and friends while Taylor was a student at the University of Virginia deal with his student activities, membership in Sigma Alpha Epsilon fraternity and ministerial leanings.
Also included in the collection is the diary of Charles Elisha Taylor during his Confederate service from April 21 to November 19, 1861; the diary of his wife, Mary Hinton (Prichard) Taylor, 1847 (1865) 1875 (also used for minutes of Young Ladies' Missionary Serving Circle); a narrative C AA Boy's Story,@ by Robert Samuel Prichard; newspaper clippings from the diary of Mary Hinton (Prichard); Taylor's school reports; University of Virginia certificates and essays by Charles Elisha Taylor; and an S A E fraternity pin.
At the Z. Smith Reynolds Library at Wake Forest University there are 464 items in 30 volumes of Charles Elisha Taylor.
Civil War Correspondence of Charles Elisha Taylor-
Letters from 1861-1862include twenty- two letters, primarily to family, describing Taylor's first days as a soldier in Company F, 21st Virginia Infantry, at Game Point Camp near Aquia Creek, Virginia, through his injury at the Battle of Kernstown to his transfer from Company F to the 10th Virginia Cavalry.
At Game Point, Aquia Creek, (Spring, 1861), Taylor describes his mess group, its members, a discussion of the food and how it is acquired, an excursion of ladies and "gents" to a nearby location for speeches, raising of the Confederate flag amid band music, and his learning of the voting taking place on ratification of the Ordinance of Secession. In August (Aug. 27, 1861), from a camp on [Valley Mt.}, he recounts the problems of mailing letters, his work on road making and bridge building, and his proposed move to winter quarters. Near Berryville, Va., Sept. 15, 1861, he describes troop movements. (Jan. 21, 1862,).he writes from Winchester that his brigade expects to go into winter quarters at Romney. From Winchester, Virginia, (Jan. 29, 1862), he analyzes the need for colporteurs (those who distribute religious tracts to various divisions of the army) and mentions specific brigades that he feels have most need for missionary labor-- the Stonewall, Col. Anderson's, Col. Talliaferro's, his own brigade; Col. Ashby's Cavalry, and "six or eight companies of artillery." "All of these men", he writes, "have been ordered to winter quarters and need religious help." From Winchester (Feb. 8, 1862), he talks of the possibility of getting a furlough if he reenlists, of improvement in camp life and of taking a walk to an old Revolutionary Fort nearby which was built by George Washington .Still from Winchester (Feb. 22, 1862), he describes the movement of two regiments from Winchester -- the 3rd Arkansas and the 7th Tennessee, the former to the West and the latter to Manassas, adding that he expects movement of his own regiment "in a few days." "Things look blue in Tennessee," he adds, "but I am still convinced of the invulnerability of the Southern cause." In a long, descriptive letter from camp near Winchester (March 9, 1862), he tells of witnessing an attack by the Federa[?]y near Winchester where the Martinsburg and Charles Town railroads join about five miles from the camp. "Retreating Federals did an about face when met by four more companies led by Col. Turner Ashby and drove the Federals back to Bunker Hill several miles away." Taylor writes that General Stonewall Jackson moved all forces into a line of battle on the Martinsburg Road and ordered everything leveled in front of the fortifications for some distance preparing for attack. In the same letter, Taylor remarks on General Jackson's annoyance at horses being sent to a quartermaster outfit on a Sunday. Jackson, he reports, sent them back saying: "If the Northwestern army don't know when Sunday is coming, I'll teach them." Taylor says Jackson is "a better man than general." In a detailed description (Mar. 26, 1862), Taylor tells of troop movements from Woodstock, through New Market to Strasburg and to Winchester, where he was wounded in the Battle of Kernstown and then removed by caisson to Staunton. Two letters on July 23, 1862pertain to Taylor's request because of his injury from Co. F-21st Virginia, Infantry, to Co. F., 10th Virginia Cavalry. One of these letters is from V. W. Harrison, Surgeon in Charge, Royster Hospital, Richmond. In a letter (Oct. 4, 1862), following his transfer, Taylor describes the "splendid current condition of the Confederate Army," but comments on the "drain the war has had on thoughts and aspirations." He also mentions the Yellow Fever epidemic in Wilmington, North Carolina. From a wagon camp near Martinsburg, (Oct. 14, 1862), Taylor writes that his mare is unfit for duty, disqualifying him from participating in a raid by his company with Gen. J. E. B. Stuart into Pennsylvania, remarks on the benefits of the cavalry over the infantry, tells anecdotes about Unionists tarring houses of Southern sympathizers, and gives a brief report concerning Stuart's return from Chambersburg, Pennsylvania. On Dec. 9, 1862, he makes reference to Negroes being sent en masse to the south. From a camp near Port Royal, Virginia (Dec. 19, 1862), he talks of the Battle of Fredericksburg, in which his regiment was not involved because of picketing below Fredericksburg at the time. He mentions in the letter having seen General Jackson and finding him changed since Winchester.
Twelve letters, 1863, deal with Lee's march into Maryland and Pennsylvania, some operations of the Signal Corps, to which Taylor is attached, and a description of his visit to Fredericksburg one year after the battle there.
From B. [O.] Williamson, Headquarters Signal Corps (Feb. 22- 63), a letter urges the use of vigilance in observations on the Potomac because "the enemy might be reinforcing the Army of the Potomac by the river." From the Loudon County camp of the 10th Virginia Cavalry (June 20, 1863)Taylor describes skirmishing, the condition of Lee's army and his march to the north into Maryland and Pennsylvania. He includes a drawing showing the position of Stuart's Cavalry. On July 21, 1863, he mentions repulse of the Yankees by the Cavalry in the area of Shepherdstown and speculates about General Lee preparing to cross the Potomac again. From Headquarters of the Signal Corps (Aug. 3, 1863)is a request for transfer of Charles Elisha Taylor for instruction and duty. Taylor (Aug. 6, 1863)describes his arrival at his new post, his mastering of the signal corps alphabet, the pleasant life at the post, which includes "fine music every night " as General Stuart is fond of music. His base is changed to Hamilton's Crossing, (about 5 miles from Fredericksburg) and (Nov. 19, 1863), he tells of the new base and his reaction to it. In a letter written from Hamilton's Crossing over a three day period starting Nov. 27, 1863, Taylor tells of General T. L. Rosser's brigade of Cavalry being sent to assist General Stuart, leaving no forces between Taylor's group and a large column of Yankees occupying Charlottesville. There was, however, no action. On Dec. 12, 1863, he meditates upon the battle the previous year at Fredericksburg and remarks that spent howitzer shells are being used for cracking hickory nuts, candle holders, etc. Seven days later, (Dec. 19, 1863), he describes a ride from Hamilton's Crossing to Fredericksburg in which he assessed what the town looked like a year after the battle there. In a Christmas Eve letter, he describes a temporary transfer to "Santee," a large home near Hamilton's Crossing; his longings for Christmas at home; his intent to decline to drink eggnog at a home in King George County for fear of setting "a bad example"; his difficulty of purchasing Christmas gifts for the family (he ordered diaries from Baltimore, including one for himself) and concludes with his wishes for the future.
Ten letters from Charles Elisha Taylor in 1864deal with diverse subjects, including the boredom of Sundays in camp, catching a spy, and being taken prisoner briefly.
From Taylor's Farm, Signal Station, (Jan. 31, 1864), Taylor describes his new post, which is about 8 miles from Hamilton's Crossing. Feb. 21, 1864, he writes of boredom in camp on Sundays and how he counteracts it by reciting poetry, reading the Bible, whittling wood, etc. He tells of a morning ride to St. Paul's Church-"one of the oldest in Virginia"-and how the Yankees had knocked out all the glass in the windows. On his return ride, he rides by a 2,000 acre plantation where a farmer explains to him why he does not use "book farming", stating-"My father never did it and I manage to make both ends meet without it."In the same letter, he mentions having caught a "spy" who had two horse wagon loads of "womens' fixin's, coffee, boots, sugar, needles, soap and hats. From Signal Station, Santee, (Mar. 20, 1864), he points to the large number of messages going through the line to General Stuart in Fredericksburg and writes a description of the camp food --making hominy by boiling corn in lye and then in several different waters. "Eggs are plentiful and we are not starving." More discussion of food comes from Santee (Mar. 22, 1864)as he relates how in camp they are cooking cornbread with snow instead of water, using snow from a heavy snowfall that day. "It's fine," he says, "just as light as wheat bread. May 8, 1864, he describes a 64-mile ride to Mt. Airy from Richmond to see "Mary". From there, he goes to Charlottesville, and (May 15, 1864), he portrays Charlottesville as a port for large numbers of wounded, tells of visits to Dr. Cabell, Dr. William F. Broadus and Mrs. Fife. In a postscript ( May 19,1864), he says he has had his wound examined by Dr. Cabell and plans to leave for Staunton the next day. June 9, 1864, Taylor writes from Staunton of his capture by two Yankee spies and being taken to Staunton where he is being treated with "great consideration"and expects to be taken to either Grafton or Martinsburg the next day because of crowded conditions (over 800 men). Taylor's next letter, July 12, 1864, is from The War Dept. Signal Bureau, Richmond, and is mainly chit-chat.
Civil War Letters to Charles Elisha Taylor from W.T. Chandler (fifteen in all)
On July 7, 1864, Chandler writes to Taylor about his (Taylor's) escape from the Yankees. Sept. 7, 1864, Chandler asks Taylor to help with his request for a transfer to General W. H. Fitzhugh Lee's signal corps operation. More letters through September and October, 1864, deal with Chandler's request for transfer and for a pair of boots he wants. On November 4, l864, Chandler describes capture of signal stores in a raid by the Yankees.
Civil War Letters to Charles Elisha Taylor from other acquaintances (20 in all, including two from brothers.)
Feb. 4, 1861, George Leftwick from Richmond comments about General Jackson being a hero but "marching his men to death." Leftwick (March 13, 1862)writes of a company of light artillery being formed to go into action under Capt. Gaston Otey. From a camp near Conrad's Store, John H. Worsham writes April 28, 1862, about being stationed near Swift Run Gap with General Jackson. Taylor's brother George (July 31, 1862)writes from Mechanicsville concerning Charles Elisha's request for transfer to the cavalry. From the camp of the 10th Va. Cavalry, Brother James describes (January 12, 1863), the hardships and fatigue of being in the cavalry. Two letters (February 20 and February 22, 1864)from Belton O.Mauldin discuss arrangements for care of Mauldin's horse. Benson M. Jones writes ( May 1, 1864)to discuss his orders to report to Lieut. Hull at Milford.
Letters to Charles Elisha Taylor from his Family (1849-1859) 24 Letters
(12-21-49)Sister Jane exhorts C.E.T. to pray to God and to follow the examples of good people. (3-13-54)Father James P. Taylor gives a vivid description of travel down the Mississippi River on a boat that carries emigrants, oats, hogs, horses, cattle and "wicked boatmen" who swear, drink and carry pistols and revolvers. From New Orleans (3-18-57)James P. Taylor describes the U.S. Custom House and its construction and costs; the activity on the docks with steamers, freight and passengers, and the levees and their purposes. (no date), from Father on the Ohio River on the way to Wheeling, in which he asks C.E.T. to respect his Mother and gives him rules for leading a Godly life. (4-21-58)Father is in Tuskegee, Ala., and describes effects of a tornado there the previous day. From Wilmington, N.C., (4-16-58)Sister Jane gives an account of life with her children. On 10-15- 59, Brother J. B. Taylor, Jr., writes from The University of Virginia about his "time of youth" and how to spend it to build character.
Letters to Charles Elisha Taylor from his family (1860) 29 Letters C.E.T. is in Rockbridge County near Natural Bridge, Va.
April 10, 1860, Brother James writes about his life at the University of Virginia. August 8, 1860, Mother of C.E.T. describes from Malden, Mass., where she is visiting , the home of Henry Wadsworth Longfellow. August 15,1860, Mother writes to all the children, including C.E.T., telling of her sudden return to Richmond because of the death of Sister Fannie's baby Minnie. 8- 19-60, Father writes from Richmond concerning C.E.T.'s colportage work and mentions how the discipline of this will aid him when he returns to college and decides what profession he wants to pursue. Two letters (August 20 and August 24, both 1860)tell more to C.E.T. of Minnie's death. There is a short poignant letter (no date) to C.E.T. from Sister Fannie concerning the death of her baby.
Letters to Charles Elisha Taylor from family (1861) -25 Letters
These letters in general encompass Charles entry into the Army of the Confederacy and activities on the homefront in Richmond.
[No date-1861]from an unspecified sister in which she describes a braid she has made for C.E.T. to wear on his soldier's cap brim. [No date-1861]from Mother in Richmond telling of trains of soldiers going through Richmond and her sorrow at Charles's sudden departure. On 5-11-61, Mother writes that she and others in her church are at work sewing pants for South Carolina soldiers stationed at race grounds in Richmond. 5-14-61, Mother mentions that the South Carolina Company has moved to a new location near the Reservoir and that all had attended the accompanying parade. 5- 15-61, Sister Fannie lists several Biblical quotes with reference to war. [No date-1861]Sister Mary mentions unpleasant weather and the difficulties it presents for the soldiers, some of whom are "lying on the damp ground." [No date- 1861]Mother describes clothes and uniform artifacts family has made for C. E.T., and tells of Brother James' activities working with the army in Columbia, S.C. Mother writes (5-15- 1861)to give an account of a break-in at a church, apparently in an attempt to sabotage sewing work being done for the soldiers. [No date-1861], Mother talks of a visit by "Pa" and Brother George to the college and the dirty conditions for the company stationed there. ( 5-23-61)Fannie writes from Richmond telling of the departure of the South Carolina soldiers from that city toward Manassas Gap and of the package of food she and her sister Mary took to them. On 5-27-1861, Mother writes that there were three women alone in the house but they "felt no fear."On 5-30- 1861, Mother tells she and Fannie have dispatched a packet to C.E.T. containing small combs, needles, buttons, pens, buckles, papers, envelopes and a linen shade for neck protection. She talks of embankments, of being prepared to keep out the enemy, and of Jefferson Davis being in Richmond. Fannie includes religious tracts for distribution.
[1861]Mary writes to C.E.T. about many troop movements from Richmond, including some from Georgia, Alabama and South Carolina, and how food is taken to them as they pass, and she tells more of shirt making by the women (1000 shirts needed for 500 pairs of pants).She also talks of their Father preaching to soldiers in the Tennessee regiment, emphasizing trust in the Lord. On 6-3- 61, Fannie mentions the "conflict at A. Creek (Aquia Creek) in which no Confederates are wounded but many Union soldiers are. She refers to the 18th Psalm, and "God's greatness and wisdom and help in subduing the enemies of David." She also admonishes C.E.T. against bathing more than twice a week in salt water, as "it is weakening." More troops are arriving in Richmond every day, she says, and there are "drum beats at all hours." From "Social Retreat" in Richmond, Mary writes on 7-23-61, describing a haversack she has made for an Alabama soldier, which she filled with a "plentiful snack" before he went off for Manassas. Mary has heard that many in C.E.T.'s regiment have nothing for their haversacks, and thus stuff them with paper and tobacco. She also has heard that the Union soldiers are no longer in Alexandria and that Confederates are occupying it, with Jefferson Davis with them in the field. From Fannie 7-31-61is an account of their Father going out to preach at the funeral of a soldier. She laments that despite the loss of her baby a year ago, she still believes "God is good." 8-7-61, Mary from Richmond depicts the funeral of a Capt. Lee who had been wounded at Manassas. There was a "coffin with a sword on it" and a long line of soldiers with fellow Masons following it. She adds that they "are expecting a fight shortly where Magruder is as he has sent for scaling ladders and ropes." Mother, in a letter 8-14-61, brings the news of Fannie's new baby. Father, she says, is preaching for troops at the Reservoir, and occasionally talks with wounded Yankees and their reservations about the war. Some believe tales that "Southerners would cut them to pieces if captured." On 10-1-61, Mother writes that Father is off to Norfolk to present the Colportage cause, that there are many sick soldiers in hospitals and being boarded in homes, and that coffee is being made using half rye. Sister Jane, from Wilmington, N.C., 11- 3-61, advises C.E.T. to keep his heart warm, to be engaged in religious subjects, and to derive comfort from the Bible. She mentions that several companies are in and around Wilmington and writes of forts and batteries along the coast. [no date-1861], Mother speaks of the capture of a "girl runaway" and the recovery from her of a quantity of ladies' wearing apparel.
Letters to Charles Elisha Taylor from Family-1862-1863-36 Letters
On 3-12-62from Richmond, Mother cautions C.E.T. to care even for old clothes because of the scarcity and the cost. She is busy knitting socks. The same day- 3-12-62, Father, from Richmond, discusses the draft of soldiers in Richmond City and in the county and the formation of artillery company by Capt. Cosby for city defenses. [No date], Mother writes that Brother George has been transferred to Staunton to be Post Chaplain. Father baptized three persons at [Camp Swinder near Amelia] where there were "thirty or more conversions." On 10-3-62from Richmond, Fannie writes with the sad news that C.E.T.'s friend has been killed in battle. Jane on 10-3-62speaks of the yellow fever epidemic in Wilmington, N.C., and on 10-12- 62, Mother relates she attended George Leftwick's funeral in Richmond and that [Dr. Burrow's] pointed out that seven members of that church had been killed in battle. In another comment, she points out that Dr. Thruston points out that while Ahard saddles bring on piles, a horse chestnut in his pocket is a certain preventative. AThis caution supposedly came from an old Indian. Mother also writes from Richmond 10-26-62that Dr. Thruston has written that the soldiers are without tents, with only beef and flour to eat, and no clothes except what is on their backs. In Wilmington, she hears, the yellow fever epidemic seems to be abating, with the Prichard family apparently recovering. There appears to be much small pox in Staunton, she adds. From Wilmington 10-27-62, Jane mentions learning of J.E.B. Stuart's raid and remarks that she is happy C.E.T. was prevented from accompanying him because of his injury. She describes the conditions in Wilmington as being deplorable because of the city's being in the "grip of Yellow Fever", with "no vehicles on the streets but the hearse and the Doctor's buggy." The same day, 10-27- 1862, Jane suggests that all the family, no matter where each is, sing the same hymn on Sabbath evening as a link to each other. She also gives an account of reading a copy of "The Watchman" in which the editor says "the backbone of the rebellion has been broken." On 11-3-62, Mother writes from Richmond that some of the men at the hospitals are begging for food, so Fannie stewed a chicken, put in Irish potatoes and baked sweet potatoes and corn bread for them. Fannie- 11-14-62- talks of "scholar schools", church affiliated groups where she teaches-how she has gained five new students-now having a total of fifteen on three Sundays. She mentions reading of J.E.B. Stuart's raid into Maryland, talks of Father's preaching activities, of receiving a letter from Major Thruston telling of hundreds of men marching barefooted in the cold, and laments the death of Jane's husband, Mr. Prichard.
On 6-29-63, Mary describes a calling of all able to bear arms to an appearance at Capital Square in Richmond. She says she has heard of a capture of General Robert E. Lee and of wounds to him that "might be fatal." Fannie writes 7-21-63of her despondency over the fall of Vicksburg and Gettysburg and of her efforts to collect books and magazines to soldiers in camp near Richmond who are desperate for reading material. James B. Taylor (Father) learns of C.E.T.'s request for transfer to the Signal Corps and writes 8-11-63of his approval. On 9-10-63, Jane describes "Bobbie's" adventures on board the steamers Beauregard and the Calypso running the blockade. Mother tells C.E.T. on 10-30- 63of the scarcity of goods in Richmond, of high costs, and how clothes are being remade. On 10-26-63, Jane writes from Richmond to tell of her frustration over the war and how she sees no hope of any end. She mentions shortages of wood and coal. 11-28-63, Mary refers to gloomy tidings from all fronts in the newspapers. 11-17-63, Mother tells of many conversions in the church of soldiers, and on 12-25-63, she tells C.E.T. of Christmas at home and of gifts of cakes, nuts and candy.
Letters to Charles Elisha Taylor From Family-1864-22 Letters
1-11-64Mother writes of "the cause being dark." 1-15-64Mother describes a trip with Mary to the Executive Mansion in Richmond for a reception given by Jefferson and Mrs. Davis. Generals John Bell Hood, Simon Bolivar Buckner and J.E. B. Stuart were present, and Mother gives an account of their physical appearance. On 2-8-64, Mother reports that Yankees are said to be at Bottom's Bridge in large force. "Our soldiers are all in motion to go meet them--three car loads came in on the Fredericksburg Road, all shouting as they passed down." From Richmond, 2-17-64, Fannie informs C.E.T. that her Sunday School has grown to 300, that more soldiers have been received into church by baptism, and that church activities now involve many soldiers. On 3-1- 64, Mother writes from Richmond that [Mr. D.] is going down to preach a few miles below the city, where soldiers only have bread and molasses to eat. The severe cold, she says, is destroying seed that was planted. More food talk is in Mother's letter of 3- 28-64, when she says there has been no fresh meat for six weeks, that they are eating bacon with corn fritters, turnip salad with turnips from the garden, and potatoes. On 4-1-64, Mother tells C.E.T. she is sending him cakes made from dark flour (no white being available), onions and a bottle of molasses. To all her children, including C.E.T., Mother writes from Richmond 5-14-64, that she hears cannon firing every day just across the river. She talks of the sedge of Richmond and of General J.E.B. Stuart being wounded in battle and being brought to the city where he died before his wife and two little children could arrive. She writes about Stuart's funeral and tells C.E.T. to look in the May 14th "Examiner" for an account of General Stuart's last hours.
Letters of Charles Elisha Taylor From Family-1865-28 Letters
These letters encompass the period from the end of the war to C.E.T.'s enrollment at the University of Virginia.
[No date-1865]Mother tells o f a visit by "Pete Law" of Danville who is overcome by the desolation of the city. She says Law returned to Danville and went on to the Carolinas atop boxcars. On 5-25-65, Mother writes that "Mrs. Colquit" has eight Yankee officers boarding with her- she reports that Jefferson Davis has been captured and speaks of the reactions of the colored people to the coming of the Yankees--"they do not feel they have benefited." Sister Mary says 6- 7-65, that ladies and the Yankees don't get on very well because the ladies refuse to walk under the U.S. flag-thus they are threatened to have to walk on the Confederate flag. In Richmond, she says, the Yanks and the defeated go their separate ways. 10-11-65, Mary tells C.E.T. how Brother James is instructed in "sermonizing." In the first stage-fire them up to get attention, in the second, rouse the sleep, and in the third, wind up to give a good impression. Brother George has met with the President in Washington, D.C.(Andrew Johnson) and on 10-14- 65, he speaks of that visit. On 10-19-65, Mother writes to C.E.T. at the University to describe having seen an eclipse through smoked glasses and to inquire as to his room and room mate. Mary writes 11-1-65telling of a Mr. Curry who preached for them at church and prayed fervently for Jefferson Davis who he "did not think would be tried." Mr. Curry wishes he would have a trial so "the South could vindicate itself."Mr. Curry had just come from Washington, D.C., where he had had a meeting with Andrew Johnson "to obtain pardon." Mary says: "he could but rtons, r when he was last in that room how different the circumstances. Then >Old Buck' sent for him to help him out of some difficulty with the Republican Party who he thought were about to impeach him. On 11-22-65, Mother tells C.E.T. that Fannie has lost another baby and recounts a description of the funeral. 12- 20-65, Father and George write to compliment C.E.T. on his decision to remain at the University. 12-25-65, Mother tells C.E.T. of Christmas callers--Dr. Broadus, Dr. and Mrs. Jeter, and Mrs. Dabney, and adds she thinks Brother James has found a "good wife." On 12-27-65, Mother describes using kerosene oil, which she says gives a more brilliant light than candles. 12-29-65, Brother James writes from Culpeper Court House telling about his new home life as a married man with his wife Fannie (same name as Sister Fannie.)
Letters to Charles Elisha Taylor From Family-Jan.-June-1866-27 Letters
1-10-66Father predicts difficult times as he describes many banks' failure to pay notes. 1-28-66, Mary tells of Father's trip to the North where he had his photograph taken and brought home oval gilt frames with Lee, Stuart, Johnson and Jackson photographs. "Jackson's was not good, looked like a real Yankee, so we put one of Father's in its place." From Mary in Richmond- 3-5-66- comes a description of "Kind Words", which she says is "truly Confederate. Five hundred copies of it will go to her school. She mentions that Dr. Jeter is expecting a co-pastor at the church--possibly Harry Thatcher. From home in Richmond, Mary gives an account of Mr. John Esten Cooke entertaining the family with thrilling tales of Jackson's Valley Campaign. She recalls reading "Surry, of Eagle's Nest", which she says brings back many "sad, sweet memories, and as I read of so many of these heroes, Ashby and Stuart-my heart sinks within one as I think, all lost-our bright hopes of our Confederacy forever gone." Mother writes 3-21-66of having a malady for which her doctor has prescribed "drinking lager beer", which she says she has done freely while eating oysters and now appears cured. Mary describes a church fair 4-5-66-where there was a large turnout of Negroes "who love the Southern people. The Negroes, she says, are sending circulars throughout the city telling their friends they were not going to celebrate the fall of the Confederacy-only their freedom. Mother advises C.E.T. on 4-21-66-to know something of the family before becoming serious about proposing marriage to any person. From Richmond on 5-11- 66, Mother tells of visiting Mrs. Dabney-"one of the most agreeable, intelligent ladies I know." Mrs. Dabney told many stories about Gen. J.E.B. Stuart and talks about a small biography of Stuart which states "his best religious friends think he was a true Christian, though sometimes given to levity." She also says Stuart was opposed to drinking spirits or using tobacco. Mother writes from Richmond 6-4-66-talking of Dr. Cabell's operation on Charles's ear and throat and of Mr. Hatcher now preaching at Grace Street Church, but that she doubts that he is the man to build it up. On 6-15-66, Father encourages C.E.T. to return to school for an additional year after summer vacation and advises him on his interest in becoming a minister. Three things, he writes, are required--a desire for the work, evidence of a call to the ministry, and the invocation of Providence.
Letters To C.E. Taylor From Family-August-December 1866 - 23 Letters
Most of these letters pertain to family matters, social engagements, etc.
On 10-9-66, Mother chastises C.E.T. for use of tobacco and exhorts him to stop. Brother James writes from Culpeper Courthouse 12-4-66, how he and his wife are thrilled to receive C.E.T.'s letter postmarked the University of Virginia--"that seat of learned wisdom." The club, he writes, to which he (James's) belonged is no longer in existence. "There were only half a dozen members," he writes, "and the only chapter was at the University. "Their secret will die with us," he writes. Those clubs are humbugs, at least in my opinion, and my advice is to let them alone."
Letters to Charles Elisha Taylor from Family-1868-1873-9 Letters
This folder includes one from C.E.T. to family concerning experiences at Wake Forest College
On 4-17-73, C.E.T. writes to Mother from Wake Forest College, where he is teaching, about giving exams to students, going fishing, giving sermons, reading-- particularly "Gray Ashton", in which he says-"I recognize now a great deal of our family life." Soon, he continues, "I will go actively to work for the endowment."
Letters to Charles Elisha Taylor From Friends-1858-1865-19 Letters
From Greenville, S.C., 10-20-59, John A. Broadus talks of students at his school, including nine from Virginia-Boatwright, Hatcher, Shipman, Ryland, Toy, Jones, Shepherd (Clarke County), Harrow (Middlesex) and Witt. 11-19- 60, Mary Poindexter communicates from Wake Forest College that it is "one of the dullest places in the world, but a splendid place to study." From Peak View, Va. 6-28- 62, Bettie [B.S.L.]mentions that she has learned that C.E.T. was not in the battle of June 9, 1862, but that it "must have been a sad sight indeed to you so lately returned from your quiet home to behold the corpses of so many of your brave comrades with whom you had so lately parted in health and gaiety." She continues-"How hard it is to feel hopeful and bright when we are constantly hearing of some dear friend either dying or dead, away off on the battlefield, with no one near to hear their parting words. Surely our Father in Heaven will hear his children cry and bring an end to this horrid war."Bettie writes again from Peak View 12-63-of the approaching Christmas holidays and of her weariness of the war. Her only recourse, she says, is in the song--"While the Southern boys are fighting, we can only pray." Dec.-63, Fannie Prichard from Poplar Avenue tells C.E.T. of the "pleasure of those at home being able to comfort soldiers by writing to them to express their weariness of the war." She continues-"sometimes the forbidden thought will come over me like a pall--what, if after all the precious blood spilt, we should be overrun--I cannot-will not say- subjugated, for oh-that can never, neverbe. On 1-11- 64, describes a wedding in her town of a neighborhood boy-now a soldier on a 30-day furlough from the 2nd Virginia Cavalry. She comments on the behavior of the gentlemen guests--"the private soldier telling of his many hairbreadth escapes; the starred and striped officer looking and talking as if the fate of the Southern Confederacy rested solely on him, and the Exempts, men who have paid substitutes for war service and their hypocritical behavior." R. Snead on 8-16- 64acknowledges from Healing Springs, Va., receipt of C.E.T.'s letter describing his capture by the Yankees, an incident in which R. Snead managed to get away. C. Lassiter Allen , from Chaffin's Bluff, Va., tells C.E.T. 9-22-64that he feels "shame and humiliation of submission. "I feel cast down and broken." In a letter from Greenville, S.C. on 8-7-65, Belton ". Mauldin depicts a garrison of two companies from the 56th New York who "behave as well as possible for Yanks, but no one speaks to them." F. C. [Cheroniny] replies to a letter from C.E.T. (now at U.Va.) telling of the condition of Hanover at the war's end.
Letters to Charles Elisha Taylor from Friends-Jan. -Sep. 1866-22 Letters
Jan. 29, 1866, Baltimore County, William N.[orris]asks C.E.T. to recommend a tutor for his children and says he will go to Chili shortly where he will enter the army as a Colonel to introduce a signal system. On 3-1-66, Belton A. Mauldin sends a message from Greenville, S.C. poignantly describing his feeling about the fall of the Confederacy. Mauldin writes again on 4-12- 66answering questions about C.E.T.'s proposal to enter the seminary there--cost, length of time and instruction, etc. A 10-year-old friend, Nannie B.Wyant, writes from Augusta, Ga., 6-22-66, that she would like to visit C.E.T. "The blockade is finished," she says, "and the railroads are running again." 7-10- 66-, Dr. James Lawrence Cabell from U.Va. answers C.E.T.'s request for a prescription and tells him how to use it. Nannie Wyatt writes again from Augusta. Ga., on 9-3- 66telling Charles she misses his friendship and promising to find a lovely girl for him in Augusta when he finishes school and visits Augusta.
Letters to Charles Elisha Taylor from Friends-Oct.-Dec.-1866-12 Letters
From "The Cottage", Md. [Baltimore}, George Norris tells C.E.T. 11-6- 66that he is thinking of returning to U.Va., and asks him to inquire about living quarters for him on Carr's Hill in a "little brick building detached from the rest, which is situated at the extreme west end of the row next to the pool." Robert S. Prichard writes from Wake Forest College 12-12-66that "the college is no doubt adapted to the wants of its patrons, but is not adapted to give any man a polished education.". A friend in medical school in New Orleans-R.C. Atkinson-asks C.E.T. 12-16-66-to send him information about Sigma Alpha Epsilon(S.A.E.) fraternity (grand chapter is at U.Va.) as a chapter is about to be formed at the University of Louisiana. He thinks of U.Va. as a "choice little world like fairyland or the happy valley of bachelors."
Letters of Charles Elisha Taylor from Friends-1867-28 Letters
These letters include several-- 10-3-67,10-13-67, 12-20-67, 12-31- 67-- discussing S.A.E. fraternity. On 1-30-67, Jefferson Jones from Richmond inquires as to how many professors and students at U.Va. were in the army and how many are determined to devote themselves to the ministry. There also is a letter from C.E.T. on 2-4-67announcing his intent to resign as Chair of The Washington Society because of illness. Mary Prichard (C.E.T.'s future wife) is discussed in letters of 1-8-67, 1-19-67, and 2-20-67. Belton A. Mauldin informs C.E.T. On 10-24-67from New York that he has given up school teaching and gone into business in New York. Rick [D.H.] Christian on 11-4-67writes about the debut of "University Magazine", with which C.E.T. is associated. On 11-12-67, J.R. Quarles requests from Inglewood that C.E.T. send him a copy of the Constitution and By- Laws of the Dualty Society. Rick [D.H.] Christian writes again from Richmond on 11-28-67discussing "The Negro", a publication dealing with attributes of that race.
Letters to Charles Elisha Taylor from Friends-Jan.-Sep.-1868-34 Letters
Charles S. Converse writes from the College of New Jersey, Princeton, N.J. on 1-18- 68inquiring about the Young Men's Christian Association at U.Va. On 6-23-68, the Editor of Harper's Magazine acknowledges receipt for "perusal" of C.E.T.'s article on "Secret Service of the Confederacy." C.W. [Foy or Toy] communicates on 3-11-68 from Berlin, Germany, giving C.E.T. items concerning cost of living, libraries, learning German, concerts and other requested information. From Baltimore, William S. [Hatcher] 3-11-68requests support from C.E.T. on a lecture he is going to give at U.Va. on "The Advantages of Modern Dance." R.C. Atkinson writes from St. Louis on 6-1-68describing his attendance at the unveiling of a statue of Thomas Hart Benton. "It is pronounced a triumph of art" he says, Athough that amounts to nothing coming from cities that are ready made and never in all their born days have beheld before them a masterpiece of art. Virginia is vastly superior to the "Great West."
Letters to Charles Elisha Taylor from Friends-Oct.-Dec.-1868-16 Letters
In two letters, 10-1-68 and 10-30-68, A. Fred Fleet from Liberty, Mo., portrays William Jewell College, where he is studying. R.C. Atkinson on 10-11-68from St. Louis calls U.Va. " a glorious old shrine".
---