A Collection in the
Clifton Waller Barrett Library
The Special Collections Department
Accession Number 6256-al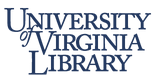 Special Collections Department, University of Virginia Library
Contact Information:
Alderman Memorial Library
P.O. Box 400110
University of Virginia
Charlottesville, Virginia 22904-4110
USA
Phone: (434) 924-3025
Fax: (434) 924-4968
Email:
mssbks@virginia.edu
URL:
http://www.lib.virginia.edu/speccol
Processed by: Special Collections Department
Funding: Web version of the finding aid funded in part by a grant from the National Endowment for the Humanities.
© 2002 By the Rector and Visitors of the University of Virginia. All rights reserved.
Repository
Special Collections, University of Virginia Library
Accession number
6256-al
Title
Washington Irving Letter, 2 July 1854
Physical Characteristics
This collection consists of 1 item, ALS, 2 pages.
Language
English
---
Access
There are no restrictions.
Use Restrictions
There are no restrictions.
Preferred Citation
Washington Irving Letter, Accession # 6256-al, Special Collections Dept., University of Virginia Library, Charlottesville, Va.
Acquisition Information
This collection was purchased on 29 January 1992.
---
Washington Irving, "Sunnyside," New York, to George Henry, declines Henry's dinner invitation due to another commitment and expresses his pleasure that the artist is about to paint a set of views of the private grounds of Windsor Castle under the special sanction of Queen Victoria, "This will be sufficient to attract public attention. The truthfulness of your pencil will do all the rest."
---