A Collection in the
Clifton Waller Barrett Library
The Special Collections Department
Accession Number 6245-y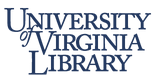 Special Collections Department, University of Virginia Library
Contact Information:
Alderman Memorial Library
P.O. Box 400110
University of Virginia
Charlottesville, Virginia 22904-4110
USA
Phone: (434) 924-3025
Fax: (434) 924-4968
Email:
mssbks@virginia.edu
URL:
http://www.lib.virginia.edu/speccol
Processed by: Special Collections Department
Funding: Web version of the finding aid funded in part by a grant from the National Endowment for the Humanities.
© 2002 By the Rector and Visitors of the University of Virginia. All rights reserved.
Repository
Special Collections, University of Virginia Library
Accession number
6245-y
Title
Manuscript and Engraving of James Fenimore Cooper, ca. 1840
Physical Characteristics
This collection consists of 1 item, AMs, brown leather binding, 241 pages.
Language
English
---
Access
The use of this collection is restricted to microfilm without permission of the director of Special Collections. Microfilm # 2275.
Use Restrictions
There are no restrictions.
Preferred Citation
Manuscript and Engraving of James Fenimore Cooper, Accession # 6245-y, Special Collections Dept., University of Virginia Library, Charlottesville, Va.
Acquisition Information
This collection was a gift from Clifton Waller Barrett on 30 October 1973.
---
This collection is comprised of a manuscript of The Pathfinder, by James Fenimore Cooper, with an engraving of the author.
---