A Collection in the
Clifton Waller Barrett Library
The Special Collections Department
Accession Number 7132-k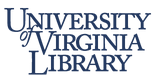 Special Collections Department, University of Virginia Library
Contact Information:
Alderman Memorial Library
P.O. Box 400110
University of Virginia
Charlottesville, Virginia 22904-4110
USA
Phone: (434) 924-3025
Fax: (434) 924-4968
Email:
mssbks@virginia.edu
URL:
http://www.lib.virginia.edu/speccol
Processed by: Special Collections Department
Funding: Web version of the finding aid funded in part by a grant from the National Endowment for the Humanities.
© 2002 By the Rector and Visitors of the University of Virginia. All rights reserved.
Repository
Special Collections, University of Virginia Library
Accession number
7132-k
Title
Papers of Joaquin Miller, 1873
Physical Characteristics
This collection contains one item, ALS, 3 p. on 1l.
Language
English
---
Access
There are no restrictions.
Use Restrictions
There are no restrictions.
Preferred Citation
Papers of Joaquin Miller, Accession # 7132-k, Special Collections Dept., University of Virginia Library, Charlottesville, Va.
Acquisition Information
Purchased on November 30, 1994.
---
This collection contains one letter, ALS, dated [1873] Jul 2, Joaquin Miller, Museum Street, Oxford, to "My Dear Mr. [Clovelen ?]. He asks him to call upon him and discusses his books, "I have delayed publishing ["Indians" ?] in America for many reasons. In the first place I am not altogether pleased with the book - it needs boiling down, but I have been too busy with my Modoc (his prose autobiography Life Among the Modocs,published in London by Richard Bentley & Son) book to do anything with it lately. Again, I do not feel under any great obligations to America. For my other book I got abuse - and [?] little besides abuse.I do not care to repeat that. The miserable ten per cent of American publishers means starvation." He also mentions that a revised edition of his previous work may be published in London.
---