A Collection in
the Clifton Waller Barrett Library
The Special Collections Department
Accession Number 7492-j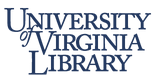 Special Collections Department, University of Virginia Library
Contact Information:
Alderman Memorial Library
P.O. Box 400110
University of Virginia
Charlottesville, Virginia 22904-4110
USA
Phone: (434) 924-3025
Fax: (434) 924-4968
Email:
mssbks@virginia.edu
URL:
http://www.lib.virginia.edu/speccol
Processed by: Sharon Defibaugh, June 27, 1996 Special Collections Department
Funding: Web version of the finding aid funded in part by a grant from the National Endowment for the Humanities.
© 2002 By the Rector and Visitors of the University of Virginia. All rights reserved.
Repository
Special Collections, University of Virginia Library
Accession number
7492-j
Title
Poems of Lydia Howard Sigourney, Apr. 28, 1843
Physical Characteristics
This holding consists of one item, AMsS, 2 p. on 1 l.
Language
English
---
Access
There are no restrictions.
Use Restrictions
There are no restrictions.
Preferred Citation
Lydia Howard Sigourney Poem, Accession # 7492-j, Special Collections Dept., University of Virginia Library, Charlottesville, Va.
Acquisition Information
This item was purchased from Jerry N. Showalter of Ivy, Virginia, on May 9, 1996.
---
Poem entitled "Lines on hearing of the death of Miss Josephine C. Clark" by Lydia Howard Sigourney, with a letter on the inside sheet written in the third person from Sigourney to the parents of Miss Clark expressing her sympathy at their loss and addressed to the Honorable John C. Clark, Chemung County, New York.
---