A Collection in the
Clifton Waller Barrett Library
The Special Collections Department
Accession Number 7533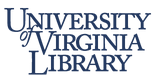 Special Collections Department, University of Virginia Library
Albert and Shirley Small Special Collections Library
University of Virginia
Charlottesville, Virginia 22904-4110
USA
Phone: (434) 243-1776
Fax: (434) 924-4968
Reference Request Form:
https://small.lib.virginia.edu/reference-request/
URL:
http://small.library.virginia.edu/
© 2002 By the Rector and Visitors of the University of Virginia. All rights reserved.
Funding: Web version of the finding aid funded in part by a grant from the National Endowment for the Humanities.
Processed by: Special Collections Department
Repository
Special Collections, University of Virginia Library
Accession number
7533
Title
Letters from Louis Bromfield, 1928-1940 and n.d.
Physical Characteristics
This collection consists of 7 items.
Collector
Louis Bromfield
Language
English
---
Access Restrictions
There are no restrictions.
Use Restrictions
See the University of Virginia Library's use policy.
Preferred Citation
Letters from Louis Bromfield, Accession #7533 , Special Collections Dept., University of Virginia Library, Charlottesville, Va.
Acquisition Information
This collection was a gift from Clifton Waller Barrett on May 21, 1964.
---
This collection consists of letters from Louis Bromfield, written from France, New York City, Long Island, and Ohio, 1928-1940, and n.d.
---
Louis Bromfield, Paris, France, to Mr. Scott 1928 March 25
ALS, 1 p.
Thanks him for his interest in him as a writer and is flattered by his desire for the autographs
Louis Bromfield, Malabar Farm, Lucas, Ohio, to Mr. Gilfond 1940 Oct 18
TLS, 1 p.
Hopes to see him in New York or Washington after Christmas
Louis Bromfield, New York City News Association, New York, New York, to Mr. Zelie Monday night
TLS, 1 p.
Comments on Zelie's anecdote about chaplains saying that he himself if from Congregational and Scotch Presbyterian stock; relates that his work appears in New York papers unsigned but that his prose and efforts in verse appear signed in the Evening Postand the Times; comments on his new novel "which begins the night before the armistice and deals with the problems during the reconstruction period of a young American who was rather upset by the war and too close contact with the French philosophy and social system"
Louis Bromfield, Cold Spring Harbor, Long Island, to W. Orton Tewson Friday
TLS, 1 p.
Includes verse from The Ancient Marinerand writes that one needn't go farther to "collect all the beauties imaginable in English poetry"
Louis Bromfield to a Chaplain Friday
TLS, 1 p.
Comments on the chaplain's article in the Monthlyand relates his own experiences with Frenchmen and the French army in World War I; inquires as to whether he has read Philip Gibbs' Now It Can Be Told
Louis Bromfield, Oise, France, to Mr. [ ] n.d.
ALS, 1 p.
Comments on his questions concerning the greatest man alive and happiness; mentions his books The Farm, The Green Bay Tree, and [ The Strange Case of Miss] Anne Spragg
Louis Bromfield, Oise, France, to Herbert [Sherman Gorman] n.d.
ALS, 2 p. on 1 l.
Explains that he has been in London where the children are in school and that he has been working in Paris and traveling when he finishes a job