A Collection in
The Special Collections Department
Accession Number 7779-i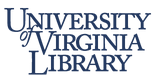 Special Collections Department, University of Virginia Library
Albert and Shirley Small Special Collections Library
University of Virginia
Charlottesville, Virginia 22904-4110
USA
Phone: (434) 243-1776
Fax: (434) 924-4968
Reference Request Form:
https://small.lib.virginia.edu/reference-request/
URL:
http://small.library.virginia.edu/
© 2002 By the Rector and Visitors of the University of Virginia. All rights reserved.
Funding: Web version of the finding aid funded in part by a grant from the National Endowment for the Humanities.
Processed by: Sharon Defibaugh
Repository
Special Collections, University of Virginia Library
Accession number
7779-i
Title
Papers of James Branch Cabell, 1919-1962
Physical Characteristics
Collection of 31 letters.
Language
English
---
Access Restrictions
There are no restrictions.
Use Restrictions
See the University of Virginia Library's use policy.
Preferred Citation
Papers of James Branch Cabell, Accession 7779-i , Special Collections Dept., University of Virginia Library, Charlottesville, Va.
Acquisition Information
This collection was purchased by the University of Virginia Library from David J. Holmes Autographs, Collingswood, New Jersey, on July 7, 2000.
Provenance
These letters were formerly part of the Dr. John Thomas Head Collection of James Branch Cabell.
---
This collection consists of 31 letters, 1919-1962, from James Branch Cabell to Mr. Ashfield, Vincent Starrett, Deems Taylor, and Louis Untermeyer. The letter from Cabell to Ashfield, January 2, 1920, thanks him for expressing his appreciation for Jurgenand The Cream of the Jestand expresses his regrets that his books stay inaccessible in public libraries.
There are six letters from James Branch Cabell to Vincent Starrett, 1925-1956, expressing thanks for his gift of Coffins for Two(1925 Mar 12); admiration for "the continuous verve of your verses" and states "without belittling your fine sonnet Birthday, the man has not ever excelled that unversified true poem which he published virtually during his nonage, and in fact as far back as in 1946, about being sixty years old. In my Bibliography of Stephen Crane I have preserved that article as perfect" (1949 May 14); gives him permission to use any of his letters "as may seem acceptable, upon the sole condition that in due course I am to receive a copy of your book properly autographed by its gifted author"... and promises "well in advance to weep over those pages which may commemorate the literary Chicago of thirty years ago and the flamboyant times which we remember" (1950 Oct 5).
Cabell encloses an inscription for the Jurgen,illustrated by Frank C. Pape, whose text contains "a number of mildly irritating errors," belonging to Vincent Starrett. The inscription reads "who some thirty years ago wrote well-nigh the first of my innumerous obituaries has been inscribed, with a large deal of ancient but inveterate friendship, that which was then, and which still remains, his personal choice for my monument" (1952 Apr 29); and Cabell inquires about how to procure Starrett's Autobiographypublished in 1953, which he missed due to continual illness which lasted into 1954 and 1955 (1956 Apr 10).
Correspondence between James Branch Cabell and the composer, Deems Taylor (1885-1966), discuss Taylor's desire to collaborate with Cabell, using Jurgenas the basis for a libretto or musical drama, a book which Taylor praised in an earlier letter (1920 Dec 29). Taylor spells out the reason why he believes that Cabell would be able to compose such a work, "You write the most beautiful English prose that I know. The only moderns who can touch it, in my opinion, are Wilde and Masefield; but Wilde's too sweetish, and Masefield is just a bit grandiose. Your feeling for form is exactly that of music drama. Take Jurgen, for instance. Most of it is in dialogue, in the first place. Then the action is leisurely, falls naturally into scenes, and still isn't cluttered up with plot. It stands on its own legs as narrative, even with all the allegory left out. And above all, it's medieval in setting" (1921 Jan 5).
In response to Cabell's guarded interest and questions about what constitutes a good musical drama (1921 Jan 10), Taylor sends five libretti (not present) for Cabell to glance through and writes a long and detailed analysis describing the traits that should characterize a good libretto (1921 Jan 22). Cabell grants Taylor permission to compose a libretto based upon his book, "Nothing could please me more than to have you do a Jurgensuite" (1921 Mar 12) which was apparently a success (1925 Nov 21). There are also two letters to Deems Taylor, from Harcourt, Brace & World, Inc. seeking permission to use his letters to Cabell in the book Between Friends: Letters of James Branch Cabell and Others(1961 Oct 17 & 1962 Mar 14).
Also present in this collection is a long series of fourteen typed letters, 1919-1957, most with envelopes, from James Branch Cabell to Louis Untermeyer, and two bookplates belonging to Cabell. Topics include: both praise and thanks for Untermeyer's books Modern American Poetry: An Introduction(1919 Dec 29), and Including Horace,with Untermeyer's kind inscription to Cabell on its fly-leaf (1919 Dec 20); giving permission to Untermeyer to use "Sea-Scapes" which he wrote in 1896, saying "save for the Villon ballade on page 71 none of the verses are paraphrases or adaptations. All of my 'sources' are pure fiction, except for the line lifted from Petronius, which I lighted on long after the verses now thereunder were written" (1920 Sep 8); and mention of the publication of Cabell's The Cords of Vanityand the imminent Domnei,and congratulations on the publication of The New Adamby Untermeyer, whose verses were so lovely that Cabell feared "after writing them, you cannot but enter with discomposing condescension in to my Hidden Way [From the Hidden Way Being Seventy- five Adaptations in Verse]" (1920 Sep 22).
Other subjects include: thanks for Poems of the Danceand his pleasure at the beauty of the English Jurgen,which "delighted me with the wellnigh forgotten sensation of seeing a book by me in satisfactory type and binding" (1921 Nov 30); arrangements to meet Untermeyer in New York later in January and changes in two of his books (1922 Jan 3); appreciation for Untermeyer's introduction to Gallantry(1922 Mar 2); high praise for Untermeyer's Heavens,"It really seems to me for sheer damnable cleverness without any parallel that I know of. I think that my admiration for you as a poet is adequate, I know that it is large and cordial. But at parody you really appear to have a supreme and probably unique genius, and I am tolerably sure too that the very best of your criticism is done in this form. Heavensis the best volume of critical essays I have seem since I don't know when" (1922 Mar 25); and gives permission to Untermeyer to use his comments concerning Heavensin any way he wants and suggests several minor corrections relative to Gallantryin his paper (1922 Apr 4).
Additional topics in these letters include: his delight with The Forms of Poetryand a question about the rule italicized under French Forms (1926 May 28); his pleasure in Moses A Novelwhich seems to Cabell to be his best work so far, "although it is with a certain personal grudging that I allow it precedence to Heavens" (1928 Sep 19); asks Untermeyer to visit him during his trip to Richmond to meet some of the "local intelligentsia" (1932 Apr 12); expresses gratitude for his kind letter about his last book and sadness that it has been so many years since they had met (1955 Nov 17); praises the anthology A Treasury of Ribaldry,all except for its type which was hard on the eyes but allowed Untermeyer to include "yet more naughtiness" (1957 Jan 8).