A Collection in the
Clifton Waller Barrett Library
The Special Collections Department
Accession Number 8010-a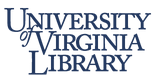 Special Collections Department, University of Virginia Library
Albert and Shirley Small Special Collections Library
University of Virginia
Charlottesville, Virginia 22904-4110
USA
Phone: (434) 243-1776
Fax: (434) 924-4968
Reference Request Form:
https://small.lib.virginia.edu/reference-request/
URL:
http://small.library.virginia.edu/
© 2002 By the Rector and Visitors of the University of Virginia. All rights reserved.
Funding: Web version of the finding aid funded in part by a grant from the National Endowment for the Humanities.
Processed by: Special Collections Department
Repository
Special Collections, University of Virginia Library
Accession number
8010-a
Title
Papers of Anna Cora Ogden Mowatt Ritchie, 1842-1860
Physical Characteristics
This collection consists of 8 items.
Language
English
---
Access Restrictions
There are no restrictions.
Use Restrictions
See the University of Virginia Library's use policy.
Preferred Citation
Papers of Anna Cora Ogden Mowatt Ritchie, Accession #8010-a , Special Collections Dept., University of Virginia Library, Charlottesville, Va.
Acquisition Information
This collection was given to the Library on September 10, 1966.
---
The collection contains two manuscripts: "To Harry Munroe," and an untitled essay on Greek and Italian brigandage.
Letters discuss her health, the weather, her writing including "Fairy Fingers" and "Mimic Life," Elizabeth H. Appleton, Thomas Crawford, Catherine Hayes, Mary Morris Hamilton Schuyler and the Mount Vernon Ladies' Association, Ion Perdicaris, William Foushee Ritchie, Randolph Rogers, Frank Slayton, Julia G. O. Smyth, and Henry Alexander Wise.
Anna Cora Mowatt
Anna Cora Ogden
Anna Cora Ogden Mowatt
Anna Cora Ogden Mowatt Ritchie
Anna Cora Ogden Ritchie
Anna Cora Ritchie
Anna Mowatt
Anna Ogden
Anna Ritchie
Helen Berkeley
Helen Berkley
---
"To Henry Monroe" 1860 Dec 4

AMsS, 2 p.

"Greek and Italian Brigandage is a subject of almost as much interest in England as in Italy and Greece . . ." n.d.

AMs, 12 p.
Anna Cora [Ogden] Mowatt [Ritchie], New York, to James T[homas]Fields 1842 Sep 23

ALS, 2 p.

Discusses in detail: her desire for his help in publishing "a moral tale for the young" under a pseudonym. Mentions: Edwin Percy Whipple, Boston, William Davis Ticknor, and New World.

A[nna]C[ora Ogden]Mowatt [Ritchie], Greenfield Hill, CT, to Catharine O Sargent, Boston, MA 184[6] Jul 23

ALS, 3 p.

Discusses in detail: Julia Gabriella Ogden and her fiance Joseph Kennedy Smyth. Mentions: Samuel Gouverneur Ogden, Julia Fairlie Ogden, Typeeby Herman Melville, and Lizzy.

[Anna Cora Ogden] Mowatt [Ritchie], Boston, MA, to Mr. Campbell 1852 May 31

AL, 1 p.

Discusses briefly Mr. Campbell's having most of her published works.

Anna Cora [Ogden] Mowatt Ritchie, Richmond, VA, to Harper and Brothers, New York 1858 Feb

ALS, 2 p.

Discusses Elizabeth Haven Appleton, on whose behalf she is submitting a manuscript. Mentions Cincinnati, OH, and Harper's New Monthly Magazine.

Anna Cora [Ogden] Mowatt Ritchie, Astoria, to S[amuel] B[ulkley]Ruggles 1858 Aug 25

ALS, 3 p.

Discusses in detail support for Mary Morris Hamilton Schuyler's organization for fund-raising for Mount Vernon Discusses briefly: Louise Ingersoll Greenough; her desire to see Ruggles; Mary Rutledge Fogg; Octavia Walton LeVert; the coincidence of the landing of the transatlantic telegraph cable and the first use of steam towage on a canal being on the same day. Mentions: Boston, Enquirer, Samuel Gouverneur Ogden, New York, Tennessee, Alabama, and Edward Everett.
Anna Cora Ogden Mowatt Ritchie, head and shoulders, right side, by J.C. Buttre, New York n.d.

Engraving signed
B[ulkley]
A[nna]
Anna Cora Mowatt
Anna Cora Ogden
Anna Cora Ogden Mowatt
Anna Cora Ogden Mowatt Ritchie
Anna Cora Ogden Ritchie
Anna Cora Ritchie
Anna Mowatt
Anna Ogden
Anna Ritchie
C[ora Ogden]
Helen Berkeley
Helen Berkley
S[amuel]
T[homas]