A Collection in the
Clifton Waller Barrett Library
The Special Collections Department
Accession Number 8010-c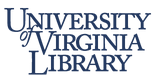 Special Collections Department, University of Virginia Library
Albert and Shirley Small Special Collections Library
University of Virginia
Charlottesville, Virginia 22904-4110
USA
Phone: (434) 243-1776
Fax: (434) 924-4968
Reference Request Form:
https://small.lib.virginia.edu/reference-request/
URL:
http://small.library.virginia.edu/
© 2002 By the Rector and Visitors of the University of Virginia. All rights reserved.
Funding: Web version of the finding aid funded in part by a grant from the National Endowment for the Humanities.
Processed by: Special Collections Department
Repository
Special Collections, University of Virginia Library
Accession number
8010-e
Title
Papers of Anna Cora Ogden Mowatt Ritchie, June 2, 1842
Physical Characteristics
This collection consists of a 1-page letter, ALS.
Language
English
---
Access Restrictions
There are no restrictions.
Use Restrictions
See the University of Virginia Library's use policy.
Preferred Citation
Papers of Anna Cora Ogden Mowatt Ritchie, Accession #8010-e, Special Collections Dept., University of Virginia Library, Charlottesville, Va.
Acquisition Information
This collection was purchased on February 12, 1982.
---
Anna Cora [Ogden] Mowatt [Ritchie], New York, writes to James T[homas]Field, Boston, MA,discussing briefly: a letter to Miss Putnam, correcting an error; a letter which Edwin Percy Whipple entrusted to Henry Theodore Tuckerman; a proposed visit to Boston.
Anna Cora Mowatt
Anna Cora Ogden
Anna Cora Ogden Mowatt
Anna Cora Ogden Mowatt Ritchie
Anna Cora Ogden Ritchie
Anna Cora Ritchie
Anna Mowatt
Anna Ogden
Anna Ritchie
Helen Berkeley
Helen Berkley
---
Anna Cora Mowatt
Anna Cora Ogden
Anna Cora Ogden Mowatt
Anna Cora Ogden Mowatt Ritchie
Anna Cora Ogden Ritchie
Anna Cora Ritchie
Anna Mowatt
Anna Ogden
Anna Ritchie
Helen Berkeley
Helen Berkley
T[homas]