A Collection in
The Special Collections Department
Accession Number 9859-a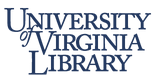 Special Collections Department, University of Virginia Library
Albert and Shirley Small Special Collections Library
University of Virginia
Charlottesville, Virginia 22904-4110
USA
Phone: (434) 243-1776
Fax: (434) 924-4968
Reference Request Form:
https://small.lib.virginia.edu/reference-request/
URL:
http://small.library.virginia.edu/
© 2002 By the Rector and Visitors of the University of Virginia. All rights reserved.
Funding: Web version of the finding aid funded in part by a grant from the National Endowment for the Humanities.
Processed by: Special Collections Department
Repository
Special Collections, University of Virginia Library
Accession number
9859-a
Title
The Booton Herndon Papers, 1939-1986
Physical Characteristics
ca. 10,000 items (56 Hollinger boxes, 18 linear shelf feet)
Language
English
Abstract
The papers, 1939-1986, of Booton Herndon (1915- ) a free-lance writer of Charlottesville, Virginia, contain typed and autograph manuscripts of his books and articles, correspondence, business papers, research notes and outlines, photographs, printed material, and miscellany.
---
Access Restrictions
There are no restrictions.
Use Restrictions
Booton Herndon maintains his copyright for his books and articles.
Preferred Citation
Booton Herndon Papers, 1939-1986, Accession #9859-a, Albert and Shirley Small Special Collections Library, University of Virginia, Charlottesville, Va.
Acquisition Information
Mr. Booton Herndon of Charlottesville, Virginia, gave his papers to the Library on August 31, 1987.
---
Booth Herndon (1915- ) has been a reporter, editor, public relations consultant, free-lance writer, ghost writer, and a contributor of several hundred articles and short stories to national magazines.
The collection contains Booton Herndon's working files of manuscripts for his books and articles together with related research material, correspondence, drafts, illustrative material and some proof. This collection is particularly useful in showing the various stages of production of an article or book by a professional writer.
There are files for projected books on the American Civil Liberties Union and Mortimer Caplin, Internal Revenue commissioner, and for an unpublished novel, "Splendor in the grass" as well as books on the Ford family and motor company, Leggett's department stores, Fulton Lewis, Jr., James A. Reed, and exercise. Frequent topics for articles include sports, particularly football, World War II, and Charlottesville and Albemarle County, Virginia. Of interest is an article by Paul Gaston and Thomas Hamond on public school desegregation in Charlottesville, Virginia.
Correspondents include Patty Duke Astin, Roger N. Baldwin, Mortimer Caplin, Arthur Hailey, Dorothy Kenyon, Fulton Lewis, Jr., Littauer and Wilkinson, Robert D. Loomis, Eddie Rickenbacker, William B. Spong, Max Wilkinson, and Babe Zaharias.
Arrangement
These papers are arranged chronologically within each topical folder, maintaining Herndon's original organization whenever possible. A small group of unpublished manuscripts of fiction and non-fiction articles compose a separate series at the end of the collection.
Organization
Herndon's papers have been divided into two series. Series I, Alphabetical Files, is a topical arrangement of his working files of various ideas for stories, articles, and books. Each file contains all of the material pertinent to its own subject whether correspondence, research material, illustrative material, or manuscript. A few of the more frequent correspondents will be listed with the folder name in which they appear, and if necessary, with dates of their letters. Series II, Miscellaneous Articles & Stories, consists of several folders of unpublished manuscripts by Herndon.
Max Wilkinson (1904-1985), a partner of Littauer and Wilkinson, and an agent for Booton Herndon
Alan Ameche (1956 April 18)
ACLU: Book Correspondence (1960 December 6)
"Big Week" (1961 April 27)
Book Possibilities (1959 March 30, September 3; 1960 April 12, August 18; 1961 August 18, 24, 30; 1963 June 7; 1964 March 26; n.y. August 20)
Boston (1954 February 10)
Caplin: Correspondence (1964 January 27, February 13, March 20, April 29; 1965 September 30; 1966 November 21)
Charleston, South Carolina (1957 March 6, April 10)
Coles, Pauline (1953 October 14, December 14, 28; 1954 February 15, April 12)
Coroners (1954 August 4)
Daniels, Dr. Sophia (1953 July 15; n.d.)
Drunk Driving (1956 August 28)
Duchin, Eddy (1951 November 27)
Everett, Elinor (1956 September 14)
Foote Mineral Company (1956 September 14)
Ford: Correspondence (1967 August 4)
Hall, James W. (1960 January 5)
Helicopters (1958 June 13, 18)
Highways (1953 July 17)
"How to Build..." (1956 March 26)
"How to Invest $ 10,000" (1957 February 21)
Irvin, Mrs. Monty (1954 April 8, 20)
Isometrics (1966 March 4, 9)
Jenks, Jackson (1960 January 5)
Kelly, Alma (n.d.)
"Let's Trade Texas..." (1964 September 3)
Littauer and Wilkinson (entire folder)
Outer Banks (1956 September 24)
Personal Correspondence (1968 August 29)
Praised and Damned Correspondence (1953 December 21; 1954 April 12, May 18, July 28)
Rickenbacker (1967 December 8; 1968 February 14, March 27, May 28, August 2,15, September 4)
St. Martin's Press (1962 November 13)
Speed Trap (1956 January 5, 10, 11)
"Splendor in the Grass" (1966 October 24)
Story Ideas (1962 November 29)
SAC (1961 December 8)
Treasury Department (1956 May 18)
Welsh, Miriam (1967 December 4)
Zaharias, Babe (1953 June 30)
True Magazine, edited by Douglas S. Kennedy & Don McKinney

Ameche, Alan (1956 March 21)
ACLU: The American Legion ([1961] March 3)
ACLU: Correspondence (1959 October 2)
ACLU: True Magazine(1960 March 25, April 13)
Anderson, Frederick (1961 February 7)
Boyer family (1956 August 9)
Bright, Johnny (1959 December 29; 1960 January 18, March 30)
Burnelli, Vincent (1961 August 4, October 19; 1962 July 17)
Carolina Basketball (1957 January 30, April 8)
Correspondence (1957 December 2)
Durant, William (1958 January 15, May 7)
Eaton, Cyrus (1957 May 24)
Etcheverry, Sam (1961 April 17, March 24)
Gifford, Frank (1961)
Hall, James W. (1958 December 10; 1959 January 7, 15, April 28, May 14, December 8; 1962 January 9)
Hamby, Gordon Fawcett (1962 June 22)
Helicopters (1958 May 13)
Iceland (1963 February 28, April 30, June 5, August 23, September 10; 1964 January 23)
Jenks, Jackson (1958 April 29, July 23, August 20, September 25, October 2)
Le Baron, Eddie (1957 October 29; 1958 February 20, April 3, 8)
McGuire, Frank (1961 April 12)
Milner, Dumas (1957 September 23)
Minneapolis Lakers (1959 August 19; 1960 February 8)
Ocean Shipping (1958 February 25)
Peterson, Dick (1959 June 19, July 31; 1960 October 31)
Quinine (1963 October 31; 1964 February 17, 27, March 10, June 17)
Slocum, Harvey (1957 April 23, December 16; 1958 January 15, 21, 22, March 3, 19, July 2)
Story Ideas (1965 December 9; 1967 June 8)
Wildcatting (1958 January 29, February 14, August 7; 1959 February 25)

Saturday Evening Post
Caplin: Correspondence (1962 October 2, December 4; 1963 January 16, February 14, 28, March 14)
Helicopters (1958 June 12, August 28, December 18; 1959 January 15, November 12)
"How to Build..." (1956 April 9, 12, 21, June 8, 19)
Jenks, Jackson (1959 March 26, April 29, June 11, 15, July 10, 17)
Miller School (1954 June 11)
"Mortimer Caplin..." (1963 February 6)
National Urban League (1956 December 7)

Sagaedited by Ed Fitzgerald, Al Silverman, etc.
Balchen, Col. Bernt (1957 May 21)
Boeing B-17 (1960 November 7)
Cagle, Chris (1956 November 15)
Collins, Floyd (1956 January 17)
Correspondence (1957 December 3)
"The Day the Boys..." (1959 May 15, 20, July 7)
Dexter, Harry (1955 September 19)
Korean War Heroes (1963 March 8, May 13)
Okinawa (1959 December 18)
Outer Baldonia (1952 November 11)
Private Eyes (1955 September 20)
Puller, General Lewis (1963 January 11)
St. Louis (1960 April 8)
Seventh Cavalry (1961 March 24)
Traitors (1960 September 15)
Van Orden, George (1952 January 25, February 13, March 5)

Correspondents in ACLU files
Angell, Ernst ACLU: Correspondence (1962 November 5) Baldwin, Roger Nash (1884-1981) ACLU: Baldwin (n.d.); ACLU: Book Organization, memo by Baldwin (1946 October 8); ACLU: History (1946 October 8); ACLU: Index to Cases (1960 March 28)
Heisler, Francis ACLU: Truearticle (1959 Jul 30, November 3)
Kenyon, Dorothy ACLU: Correspondence (1961 September 15, October 26; 1962 March 26)
Loomis, Robert D. (Random House editor) re a possible book concerning the history of the ACLU, which was never published because of financial difficulties and a similiar book written by Charles Lee Markham entitled The Noblest Cry, A History of the ACLU. ACLU: Book Correspondence (1961 February 1); ACLU: Correspondence (1961 October 10, November 3; 1962 June 15, 20, September 27; 1963 April 11, December 26; 1964 January 14, November 25; 1971 June 15, 24, July 15, 28)

Miscellaneous Correspondents
Caplin, Mortimer book - ACLU: Correspondence (1963 December 26)
Duke, Patty - Olivier, Sir Laurence (1961 November 10)
free-lance writing difficulties - Dvorak, August (1956 June 2)
Gladding International Sport Fishing Museum, South Otselic, New York - Public Relations (1970)
Hailey, Arthur (1920- ) - Ford: Correspondence (1969 December 15)
Lewis, Fulton, Jr. - Praised and Damned (1954 September 23)
McNally, John - Johnny Blood (1953 October 7)
Rickenbacker, Edward V. - Rickenbacker Correspondence (1967 Christmas; 1969 April)
Spong, William B., Jr. - Personal Correspondence (1969 April 30)
Zaharias, Babe - (1953 September 9)

Miscellaneous Articles & Stories
Boxes: 53-56