A Collection in
The Special Collections Department
Accession Number 11616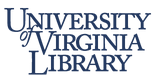 Repository
Special Collections, University of Virginia Library
Accession number
11616
Title
Correspondence of Charles Tenney with Adelaide Case, 1861-1863
Physical Characteristics
This collection consists of ca. 150 correspondence items.
Language
English
---
Access Restrictions
There are no restrictions.
Use Restrictions
See the University of Virginia Library's use policy.
Preferred Citation
Charles Tenney Civil War Letters, 1861-1863, Accession #11616, Albert H. Small Special Collections Library, University of Virginia, Charlottesville, Va.
Acquisition Information
This collection was a gift to the Library by Corrine Carr Nettleton of Charlottesville, Va. on May 5, 2000.
---
Charles Tenney was a Union soldier in the Seventh Ohio Regiment.
---
This collection consists of correspondence, ca. 150 items, 1861-1863, between Charles Tenney, a Union soldier from Ohio, and Adelaide Case, a friend from Mecca, Ohio, and three photographs. Tenney is a Private in Company H of the Seventh Ohio Regiment. The letters poignantly show the development of the romance between the two as Tenney participates in numerous engagements during the Civil War.
---
These letters are arranged chronologically.
---
Charles Tenney Letters, 1861-1863
62 letters
Adelaide Case Letters 1861-1864
59 letters