A Collection in the
Clifton Waller Barrett Library
The Special Collections Department
Accession Number 8641-u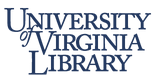 Special Collections Department, University of Virginia Library
Albert and Shirley Small Special Collections Library
University of Virginia
Charlottesville, Virginia 22904-4110
USA
Phone: (434) 243-1776
Fax: (434) 924-4968
Reference Request Form:
https://small.lib.virginia.edu/reference-request/
URL:
http://small.library.virginia.edu/
© 2002 By the Rector and Visitors of the University of Virginia. All rights reserved.
Processed by: Special Collections Department
Repository
Special Collections, University of Virginia Library
Accession number
8641-u
Title
Papers of Thomas Nelson Page 1865-1920
Language
English
---
Access Restrictions
There are no restrictions.
Use Restrictions
See the University of Virginia Library's use policy.
Preferred Citation
Papers of Thomas Nelson Page, Accession #8641-u , Special Collections Dept., University of Virginia Library, Charlottesville, Va.
Acquisition Information
This collection was a gift from Anne Rosewell Roediger, Tuscon, Arizona, on December 20, 1994.
---
This collection consists of papers of Thomas Nelson Page, including his diaries for the years 1916, 1919, and 1920; letters to Page from Jenny Nelson and Gino Speranza and a manuscript by [John Stuart Mill?]
Diary entries note the weather, social events, war news, particularly in the Balkans, civilian relief efforts, and political news. He comments on relief work of his wife Florence Lathrop Page; attitudes towards American involvement; sinking of the Lusitania; Verdun; the Paris Allied Commercial Conference; help for the Catholic Church in Mexico and attempts to get Vatican approval of Woodrow Wilson; travels through Italy; wartime London and Paris; the League of Nations; post-war Italian government; peace negotiations and Italian territorial issues; and the Hungarian Revolution.
Of interest are entries on a 1916 trip home with comments on Wilson, the election, Richmond, a U.Va. alumni society dinner in Washington, D. C., a journey by train to the coast and back, and reminiscences about Civil War and Reconstruction Virginia.
Also of interest are lengthy sections September 13-17, 1916, on a meeting with King Victor Emmanuel III and a tour of the front; observations and comments on the U.S. presidential election, 1916; Woodrow Wilson's visit to Italy and the peace conference in 1919; and a convention of the Episcopal church in 1919 and proposed changes to the Book of Common Prayer.
The diary for 1919 also contains a lengthy essay on democracy. The diary for 1920 contains an essay on the history of gardening; an analysis of literature versus writing; notes for a talk on World War I induced changes in the U. S.; and personal reminiscences not included in his book "Italy and the World War" including thoughts on William Jennings Bryan, Walter Page's views on Booker T. Washington, the Marchese di San Giuliano, Italy before the war, Italy in the Panama exposition, Victor Emmanuel III, the Avezzano earthquake, 1914, Sir George and Lady Trevelyan, and the Balkan question.
Among the people commented on (many very briefly) are Henry Watkins Anderson, Gabriele d'Annunzio, Herbert Asquith, Camille Barré, Pope Benedict XV, James Gordon Bennett, Leonida Bissolati, Aristide Briand, William Jennings Bryan, Jo Davidson, John W. Davis, Queen Elena, Charles William Eliot, Cardinal James Gibbons, Giovanni Gioliti, Sir Edward Grey, Myron T. Herrick, Edward M. House, Robert Lansing, David Lubin, Francesco S. Nitti, Vittorio Orlando, Walter Hines Page, John M. Parker, John J. Pershing, Theodore Roosevelt, Francesco Ruffini, Antonio Salandra, Sidney Sonnino, Whitney Warren, Booker T. Washington, and Woodrow Wilson.
In a letter, 1916 January 17, Jenny Nelson writes discussing prison inmates with whom she corresponds and also her Sunday School class of inmates, some of whom were mistreated by the police. She thanks Page for funds which she used to treat the inmates and aid an impoverished African American family. She conveys family news including the story of two run-away children.
In a letter 1920 November 25, Gino Speranza writes concerning the election of 1920 and the bloc voting of Italian-Americans.
The collection also contains an autograph manuscript review by [John Stuart Mill?] of "Public Responsibility and Vote by Ballot by an Elector," 1865, presumably owned by Page.
A transcript (by Mitzi Clark) of diary entries is filed with the diaries
---
"Public Responsibility and Vote by Ballot by an Elector" by John Stuart Mill 1865

AMsS, 8 p. on 3 1.
Jenny Nelson, Rustburg, Virginia, to Thomas Nelson Page, Rome, Italy 1916 Jan 17

ALS, 6 p. on 2 1.

Discusses white prisoners caught for jumping the train having to march handcuffed on the slippery track from Lynchburg to Rustburg; describes some of the prisoners; mentions having prisoners as correspondents, including an African-American man serving a life sentence and another man serving an eight year sentence; mentions Jeremy Taylor's Life of Christ; mentions the death of Sue Blackford, her nephew Philip being an engineer in the employ of the Duponts, and Landon Berkeley; and discusses other personal news.

Gino Speranza to Thomas Nelson Page 1920 [Nov 25]

ALS, 4 p. on 1 l.

Looking forward to his return, hearing his address to the American Historical Society and reading Page's book, Italy and the World War; mentions the political ramifications of Italian-American voting and discusses his own vote against Woodrow Wilson; and, refers to his work on gathering information for a book on Italian-American relations - diplomatic and cultural - from about 1770 to 1870.
Diary of Thomas Nelson Page, American Embassy, Rome, Italy 1916

Diary

Includes notes from his small diary.

Diary of Thomas Nelson Page, American Embassy, Rome Italy 1919

Diary

Diary of Thomas Nelson Page 1920

Diary