A Collection in
The Special Collections Department
Accession Number 9973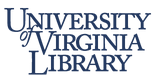 Special Collections Department, University of Virginia Library
Albert and Shirley Small Special Collections Library
University of Virginia
Charlottesville, Virginia 22904-4110
USA
Phone: (434) 243-1776
Fax: (434) 924-4968
Reference Request Form:
https://small.lib.virginia.edu/reference-request/
URL:
http://small.library.virginia.edu/
© 2014 By the Rector and Visitors of the University of Virginia. All rights reserved.
Processed by: Special Collections Department
Repository
Special Collections, University of Virginia Library
Accession number
9973
Title
Papers of Homer Stille Cummings, 1850-1956
Physical Characteristics
The papers of Homer Stille Cummings consist of 171.2 shelf feet (ca. 124,000 items) of correspondence, memoranda, diaries, speeches, articles, legal case files, daily schedules, photographs, daguerreotypes, engravings, newspaper clippings, scrapbooks,films, phonograph records, memorabilia, and other items.
Language
English
---
Access Restrictions
There are no restrictions.
Use Restrictions
See the University of Virginia Library's use policy.
Preferred Citation
Papers of Homer Stille Cummings, 1850-1956, Accession # 9973, Special Collections Dept., University of Virginia Library, Charlottesville, Va.
Acquisition Information
The papers were a gift to the library from Professor Carl McFarland, School of Law, University of Virginia, on 14 December 1976. They were originally deposited in the library on 21 June and 26 July 1974.
---
The only son of Uriah and Audie Schuyler (Stille) Cummings, Homer Stille Cummings was born in Chicago, Illinois, on 30 April 1870. He received his early education at the Heathcote School in Buffalo, New York. In 1891, he graduated from Yale University with the degree of Bachelor of Philosophy, and two years later, he took an LL.B. degre from Yale Law School. Subsequently, he received several honorary degrees in law, from Rollins College, Lake Forest Univesity, and Oglethorpe University, in 1934, Lincoln Memorial University and John Marshall College of Law, in 1935, and Pennsylvania Military College in 1938. Admitted to the Connecticut STate Bar, he commenced in 1895 a long legal career by practicing law in Stamford where he became a member of the firm of Fessenden, Carter, and Cummings. He practiced alone from 1900 to 1909, then organizing the firm of Cummings and Lockwood with Charles D. Lockwood.
In 1900, Cummings was elected mayor of Stamford, and subsequently twice re-elected. For two years, he was president of the Mayor's Association of Connecticut, and from 1903 to 1909, president of the Stamford Board of Trade. Elected delegate to the Democratic National Convention and Democratic National Committeeman for Connecticut in 1900, he held the latter position of twenty-five years. He was nominated by his party for the position of representative-at-large in Congress, but the Republican majority in Connecticut was such that there was little chance of election. From 1913 to 1919, he was vice-chairman of the Democratic National Committee. Cummings was early on a strong supporter of Woodrow Wilson, and identified with the progressive wing of the Democratic party.
Cummings served as state's attorney for Fairfield County from 1914 to 1924. During this period, he was involved in the famous case of State V. Harold Israelin which he successfully cleared an innocent man of a murder charge. During World War I, Cummings was a member of the Connecticut State Council of Defense. In 1916, he was the Democratic candidate for the U.S. Senate, losing by a narrow margin. He was elected chairman of the Democratic National Committee in 1919, and was chosen temporary chairman of the Democratic National Convention at San Francisco in 1920. His keynote speech at the convention staunchly defended the accomplishments of the Wilson administration. Again a delegate to the party convention in 1924 in New York, he was a leader of the McAdoo forces, and was chairman of the committee on resolutions.
In 1925, Cummings resigned from the Democratic National Committee to devote himself to the practice of law. He acted as special trial counsel in important cases in many jurisdictions, and gained further experience in the areas of monopoly, civil rights, and procedure. In 1930, Governor Trumbull appointed him head of an investigation of conditions at the Connecticut State Prison.
Cummings was a firm supporter of Franklin Delano Roosevelt in 1932 and assisted in the organization of his campaign. A delegate-at-large to the Chicago convention of the party, he acted as one of the floor leaders for Roosevelt and made a speech seconding his nomination. He campaigned actively for Roosevelt in the months that followed. After the election, it was announced that Cummings had been offered the position of governor-general of the Philippines. But on the sudden death of Senator Thomas J. Walsh, who had been selected for the post of attorney general, Roosevelt drafted Cummings for this post. It was at first assumed that Cummings would serve only temporarily and that he would eventually assume the Philippines post, but his work as attorney general was so valuable that the president asked him to remain.
Cummings played an influential role in the Roosevelt administration. In the early days of 1933, he assisted the president by drawing up emergency legislation such as the Emergency Banking Act, and several executive orders relating to gold. He reorganized the Department of Justice, and greatly strengthened the power of the Federal Bureau of Investigation by proposing comprehensive anti-crime legislation relating to kidnapping, national bank robbery, extortion, and racketeering. Personally interested in the prison division of the department, hew as responsible for substantial improvements in the federal penal system. Many new institutions, including Alcatraz Prison, were constructed under his administration. Cummings attempted to break up monopolies, and directed the Justice Department to start proceedings against some of the large oil companies. In his own opinion, his most important accomplishment was the reform of civil procedure in the federal courts. He persuaded Congress to pass a law giving the justices of the Supreme Court authority to prepare and promulgate, in September 1938, uniform rules of practice in the federal courts. The purpose of this measure was the elimination of as much legal technicality and red tape as possible from the federal judicial system.
In his first four years in the cabinet, Cummings was asked to defend the constitutionality of many New Deal enactments. He was successful in the case of dollar devaluation, the Tennessee Valley Authority, the Securities and Exchange Commission, and other measures, as they were upheld by the Supreme Court. But Roosevelt was frustrated by the fact that the court did declare unconstitutional some important New Deal enactments including the National Recovery Administration. The president's dismay set the stage for the most controversial episode in Cummings' career, the Supreme Court Reorganization Bill, better known as the court-packing bill. Cummings suggested a plan by which the president could appoint a new justice or federal judge to the bench for each judge who had served at least ten years, who waited more than six months after his seventieth birthday to resign or retire. The president would be allowed to appoint up to six new justices to the Supreme Court, and forty-five new judges to lower federal tribunals. The result , of this plan, Cummings and Roosevelt hoped, would be the appointment of men of a more liberal attitude, better disposed toward the New Deal philosophy than the sitting justices. The president attempted to present the bill as a proposal designed to maximize efficiency, but his true intentions were obvious. Spring on an unsuspecting Congress and nation in February 1937, the court-packing bill aroused widespread opposition; many people interpreted the plan as an attack on the Supreme Court and the Constitution. The bill was ultimately defeated by the senate, but it destroyed Democratic unity and strengthened the anti-New Deal coalition in the process. Cummings was subsequently involved in a primary "purge" campaign, in which the administration attempted to unseat some of the Democrats in Congress who had assisted in the defeat of the court-packing measure.
In 1938, Cummings was chosen by Argentina and Chile to arbitrate the Beagle Channel Islands controversy. Cummings resigned his post on January 2, 1939, and practiced law in Washington with the firm of Cummings and Stanley, subsequently Cummings, Stanley, Truitt, and Cross. He personally argued many cases in circuit courts and in the Supreme Court.
He was the author of four books: Liberty Under Law and Administration(1934); Federal Justice, with Carl McFarland (1937); We Can Prevent Crime(1937); and The Tired Sea(1939) as well as numerous articles and speeches.
Cummings was a member of the First Congregational Church, Stamford, and a trustee of George Washington University. He belonged to many organizations, including the American Society of International Law, the American Law Institute, the American Judicature Society, the Yale, Metropolitan, and Burning Tree Clubs, the Masons, Old Fellows, Elks, Eagles, Phi Alpha Delta, and Omicron Delta Kappa.
Cummings married Helen Woodruff Smith in June 1897. They had one son, Dickinson Schuyler Cummings, born in June 1898. They were divorced in October 1907. In December 1909, Cummings married Marguerite T. Owings, from whom he was divorced in 1928. He married May Cecilia Waterbury in August 1929. She died in 1939. In 1942, he married Julia Alter, who died in February 1955. Cummings died of heart failure at his home on September 11, 1956, at the age of eighty-six.
The papers of Homer Stille Cummings consist of 171.2 feet (ca. 124,000 items) of correspondence, memoranda, diaries, speeches, articles, legal case files, daily schedules, photographs, daguerreotypes, engravings, newspaper clippings, scrapbooks, films, phonograph records, memorabilia, and other items, for the years 1850 (1890-1956) relating to Cummings' long career as lawyer, Democratic Party leader, and attorney general in the administration of President Franklin D. Roosevelt. Family, legal, political, and official papers reflect Cummings' far-ranging activities and interests; the value of the papers lies in their unusual scope and breadth. The collection includes Cummings' correspondence, telegrams, and memoranda with Woodrow Wilson and Franklin D. Roosevelt, and a group of papers that document his role in the historic court-packing struggle.
Cummings' political papers fall into two major categories, one group ranging from 1899 to 1933, and the second from the time he assumed a post in the Roosevelt cabinet until his death in 1956. There are few papers, unfortunately, relating to his tenure as mayor of Stamford, Connecticut. The bulk of the material in the first category was generated by his service with the Democratic National Committee; the corresponded between Cummings and Wilson, which resolves around party politics, national affairs, and various individuals, sheds light on Wilson and politician. In a number of interesting memoranda, Cummings discussed Wilson and described various meetings with him. In his capacities as vice-chairman and then chairman of the National Committee, Cummings corresponded extensively with Democratic party leaders and government officials, including Vance c. McCormick, William G. McAdoo, Cordell Hull, and Edwin M. House. His involvement in matters in his home state is documented by much material on Connecticut politics, the investigation of the Connecticut State prison at Wethersfield in 1930, and the Harold Israel case.
The second group of political papers primarily relate to Cummings' tenure as attorney general, and reveal his continuing interest in Democratic Party politics. He corresponded with many government officials, political leaders, members of Congress, and judges, such as Benjamin N. Cordozo, James A. Farley, David Fitzgerald, J. Edgar Hoover, Robert H. Jackson, and Harry S. Truman. The topics of the letters include national affairs, politics, Justice Department policy (FBI material has been reviewed and declassified by the FBI), judicial reform, and the international situation. Cummings' correspondence with Roosevelt reveals the close working relationship between the two men and highlights Roosevelt's political career. Their letters concern the administration of the Justice Department, the progress of New Deal legislation, and related juridical matters. Of particular interest are correspondence and papers concerning the reorganization, or court-packing, plan, and the gold cases. Memoranda, case files, circulars, press releases, and printed material supplement the correspondence of the attorney general.
The collection includes a number of family papers, ca. 1890-1956 of Cummings, his mother, wives, and son. Much of this material is of a financial and legal nature, relating to taxes, divorce proceedings, and estates. There is correspondence between Cummings and his wives Marguerite T. Owings Cummings, and Julia M. Alter Cummings, and his son Dickinson Schuyler Cummings. Letters about the annual Homer S. Cummings Golf Tournament, miscellaneous school notebooks and travel diaries, are also found here.
The many speeches and articles included in the collection reflect Cummings' own interests and official responsibilities, and cover such topics as national and Connecticut politics, criminal justice, judicial reorganization, and international affairs. There is also speech research material and related correspondence. A number of speeches by other individuals on a wide range of subjects, especially members of the Justice Department speaking on crime suppression, are in the collection.
In Cummings' personal and political diaries, 1919-1956, he recorded his daily activities and described meetings, trips, and his colleagues. These diaries are a very valuable source in themselves, because Cummings was a shrewd and seasoned commentator on political affairs. The drafts of his books Federal Justiceand The Biography of a Department, correspondence about these books and The Selected Letters of Homer S. Cummings, and research material for projected books on military law and the Lands Division, indicate Cummings' research-writing interests. There are many source files, with abstracts of legal and historical data, used for Federal Justice.
Cummings' flourishing law practice in Stamford, Connecticut, and Washington, D.C., is documented by correspondence, papers, and many legal case files.
The Cummings Papers contain a wealth of non-print material that is another valuable resource for students of twentieth-century America. There are many professional and personal photographs of Cummings, his colleagues and family, daguerreotypes, and ambrotypes, a series of engravings of the attorney generals, political cartoons, and miscellaneous certificates. Films, phonograph records, scrapbooks, and memorabilia round out the collection. Some of the scrapbooks contain correspondence and photographs as well as newspaper clippings.
GENERAL BACKGROUND

The papers arrived at the library largely in folders with Cummings' original headings, and in rough chronological order. There was a general correspondence file marked "A.G. (Attorney General) Personal," with Cummings' correspondence and papers for his years as attorney general and beyond, and clusters of papers concerning other aspects of his career. Cummings' folder headings have been retained, and the folders have been groupd in several broad categories, and then arranged either chronologically or alphabetically. See the specific descriptions below for details. The material within each folder is in chronological order. Following is the list of the series:

I. Family Papers, ca. 1890-1956 (Boxes 1-43)
II. Political Papers to 1933, 1899-1933 (Boxes 44-68)
III. Correspondence of the Attorney General and post-Attorney General, 1933-1956 (Boxes 69-207)
IV. Speeches, 1886-1950 and Articles, 1918-1945 (Boxes 207-233)
V. Diaries, 1919-1956, Literary Papers, ca. 1750-1953, (Boxes 234-255 and Source Files)
VI. Law Firm Papers, 1909-1934, 1939-1953, and Legal Case Files, ca. 1915-1933 (1928-1956) (Boxes 256-258)
VII. Miscellaneous Papers, 1892-1953 (Boxes 259-263)
VIII. Photographs, 1870-1953, Daguerreotypes and Ambrotypes, ca. 1850-1870 (Boxes 264-280)
IX. Newspaper Clippings, 1888-1955 (Boxes 281-283)
X. Engravings of United States Attorney Generals (in prints file)
XI. Scrapbooks, 1896-1956
XII. Memorabilia
XIII. Index Files, ca. 1850-1938
XIV. Legal Case Files, ca. 1915-1933
XV. Legal Case Files (Post-Attorney General Years), ca. 1939-1956
XVI. Certificates, 1887-1947
XVII. Political Cartoons, 1933-1945
XVIII. Miscellaneous Items, 1792-1950
XIX. Motion Picture Films
XX. Cased Photographs, ca. 1850- 1870
XXI. Phonograph Recordings, 1920- 1953



DESCRIPTION OF SERIES


Series I: Family Papers

This series consists of general personal correspondence and papers of Cummings; his mother, Audie S. Cummings; his four wives: Helen W. Smith Cummings, Marguerite T. Owings Cummings, May Cecilia Waterbury Cummings, Julia M. Alter Cummings; and his son Dickinson Schuyler Cummings. Much of the material is of a financial nature. Cummings' own papers are place first, followed by the other family members in alphabetical order by first name. The papers of each are arranged by topic, and chronologically therein. The items within each folder are in chronological order.

1. Homer S. Cummings Papers, ca. 1890-1956: This group includes correspondence re: personal affairs, business, investments, taxes, and the Homer S. Cummings Golf Tournament. There are also miscellaneous notebooks, travel diaries, and Christmas cards. The general correspondence is place first, followed by the Golf Tournament correspondence and miscellaneous items.

2. Audie S. Cummings, Papers, 1921-1925: This group of correspondence and papers of Cummings relates to Audie S. Cummings' (1846-1924) estate.

3. May Cecilia Waterbury Cummings (4 November 1898-9 August 1939) Papers, 1909-1955: Letters of Cecilia Cummings, and correspondence and papers relating to her estate and other financial affairs, comprise this group.

4. Dickinson S. Cummings (17 June 1898-10 October 1953) Papers, 1905- 1953: This correspondence principally concerns the estate of Dickinson S. Cummings, but there is a little correspondence between father and son.

5. Helen W. Smith Cummings (11 December 1864-13 October 1954) Papers, 1909- 1955: This material relates to the divorce of Cummings and Helen W. Smith Cummings, and to her estate.

6. Julia M. Alter Cummings (1906-13 February 1955) Papers, 1936-1956: This papers include correspondence between Cummings and Julia, letters of congratulations on their marriage, and condolences on her death.

7. Marguerite T. Owings Cummings (1878-??) Papers, 1909-1955: Most of these papers concern the divorce of Cummings and Marguerite, and her estate, and include some correspondence between them.




Series II: Political Papers to 1933, 1899-1933

This series includes correspondence and papers on the following topics: politics in general, Connecticut politics in particular, the Connecticut Women Suffrage Association, and the Democratic Town Committee. Cummings' service on the Democratic National Committee is amply documented by letters concerning strategy, finance, publicity, campaigns, the Speakers' Bureau, women's suffrage, and prohibition. He corresponded with many political leaders and government officials including Newton D. Baker, Josephus Daniels, Carter Glass, H.T. Gregory, Edwin M. House, Cordell Hull, W.D. Jamieson, William G. Madoo, Vance C. McCormick, J.C. McReynolds, and Henry Morgenthau. There is later correspondence, ca. 1931-1932, relating to the presidential campaign of Franklin D. Roosevelt, with James A. Farley, George H. Combs, Louis Howe, Daniel C. Roper, and Frank C. Walker.

This group includes one box of Woodrow Wilson material, including correspondence between Wilson and Cummings, and a series of telegrams exchanged by the two when Cummings was serving as chairman of the Democratic National Convention in 1920. The correspondence principally relates to Democratic party affairs and the work of the National Committee. There is also a draft of a speech by Wilson, and a number of interesting and detailed memoranda written by Cummings about Wilson.

In addition to the political correspondence, there are papers relating to the Harold Israel case, and to the investigation of the Connecticut State Prison at Wethersfield in 1930.

The papers are arranged by topic, and the subject groupings are placed in a chronological sequence. The material within each folder is arranged chronologically.




Series III: Correspondence of the Attorney General and from the Post-Attorney General Period, 1933-1956

This series consists of two groups of papers: 1) a general correspondence file and 2) miscellaneous papers.

1. General Correspondence File: Cummings kept his general correspondence files, which was labeled "A.G. Personal," when he left his post and continued to add to it until his death. It contained political, official, and personal correspondence and papers. The heading "A.G. Personal" has been retained. A number of folders with material that is similar in content, which may well have been part of the original file, have been labeled "Correspondence of H.S.C.," and interfiled with the "A.G. Personal" folders. Some of the files relate to a specific individual, others to a topic. The folders have been placed in alphabetical order by subject, and the items within each folder in chronological order. For each letter of the alphabet, first there are several folders marked "General," where correspondence was placed for individuals or topics that did not have a separate file of their own.

This correspondence relates to Cummings' service as attorney general, his active involvement in Democratic party politics, and general interest in national and international affairs. Cummings correspondence with a wide range of government officials, members of Congress, judges, Democratic leaders, personal friends, and associates. The letters cover such areas as Justice Department policy and administration, crime, judicial reform, the national political climate, New Deal legislation, and foreign affairs, with a focus on Latin America. The many persons with whom Cummings correspond include Alben Barkley, Benjamin N. Cardozo, Tom C. Clark, James A. Farley, David Fitzgerald, Felix Frankfurter, J. Edgar Hoover, Robert H. Jackson, Jesse Jones, William A. Julian, Brien McMahon, Harlan F. Stone, and Harry L. Truman. Cummings maintained files on many organizations, including the American Bar Association, the American Civil Liberties Union, and the National Association for the Advancement of Colored People. There are some interesting files on the Dominican Republic, including correspondence between Cummings and Generalissimo Trujillo. In addition to the political and official material, there are letters of a purely personal nature, largely pertaining to Cummings' social life.

The researcher is cautioned that the very rich correspondence in this group cuts across individual and topical areas. Material relating to J. Edgar Hoover, or judicial reform, for instance, is contained in many disparate folders.

Of particular interest is correspondence between Cummings and Roosevelt, 1917-1945, which has been placed at the end of the first group in the series. The principal topic is Democratic party politics, with a focus on Roosevelt's political career. The letters also touch on Justice Department policy, pending legislation, legal cases, and appointments. There is some material here on the court-packing struggle, but the researcher is referred as well to the judicial reorganization papers in the miscellaneous section of this series. Some correspondence of a personal or social nature, including invitations and thank-you notes, is contained here, as are a few Roosevelt speeches. Finally there are several letters from Roosevelt to Cecilia Cummings and a few written by Eleanor Roosevelt to Cummings.

The "White House" Folders under "Correspondence with Government Agencies," in the Miscellaneous section of this series also contain correspondence between Cummings and Roosevelt.

2. Miscellaneous Papers. This is an additional group of correspondence, papers, and other items generated by Cummings' service as attorney general. The papers are arranged alphabetically by topic, and within each topic chronologically. The items in each folder are in chronological order:

a) Cummings' calendar of daily appointments, 1933-1938

b) Correspondence of the attorney general with various government agencies, 1933-1938: In his official capacity as attorney general, Cummings corresponded with staff members of other government agencies about matters of mutual concern. Of chief interest here is the correspondence with the White House, primarily concerning Justice Department affairs. Cummings corresponded with Roosevelt, his assistants, and secretaries.

c) Department of Justice Papers, 1933-1938: (1) Case Files: These legal case files are arranged by their designated number; (2) "Unclassified" Circulars: These departmental circulars were directed mainly to U.S. attorneys, clerks of U.S. district courts, and U.S. marshals. They are in chronological order; (3) Circulars, Press Releases, and Papers: The items have been grouped by topic, such as crime