A Collection in
The Special Collections Department
Accession Number 10155-j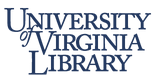 Special Collections Department, University of Virginia Library
Albert and Shirley Small Special Collections Library
University of Virginia
Charlottesville, Virginia 22904-4110
USA
Phone: (434) 243-1776
Fax: (434) 924-4968
Reference Request Form:
https://small.lib.virginia.edu/reference-request/
URL:
http://small.library.virginia.edu/
© 2001 By the Rector and Visitors of the University of Virginia. All rights reserved.
Funding: Web version of the finding aid funded in part by a grant from the National Endowment for the Humanities.
Processed by: Special Collections Department
Repository
Special Collections, University of Virginia Library
Accession Number
10155-j
Title
Papers of Ben Belitt, 1967-1987
Physical Characteristics
This collection consists of 96 items.
Language
English
---
Access Restrictions
There are no restrictions.
Use Restrictions
See the University of Virginia Library's use policy.
Preferred Citation
Papers of Ben Belitt, Accession # 10155-j, Special Collections Dept., University of Virginia Library, Charlottesville, Va.
Acquisition Information
This collection was purchased by the Library on June 24, 1988.
Alternative Form
Also available on microfilm on Manuscript Division reel #M-203.
---
In this collection are 96 items, 1967-1978, chiefly correspondence of Norman Thomas di Giovanni and Ben Belitt concerning the latter's translations of verse by Argentine poet Jorge Luis Borges for a book, Selected Poems: 1923-1968,edited by di Giovanni. On December 13, 1967, di Giovanni wrote to Belitt about the project of translating selected poems of Borges, requesting a few translations, as well as a small anthology of Spanish-American verse in which he planned to use Belitt's translations of Chilean poet Pablo Neruda (Neftali Ricardo Reyes). The following letters between them concern the translations and include notes and discussions on specific lines of verse. A letter, January 29, 1968, from Belitt to di Giovanni discusses Borges' poetry and the translating of his verse. There is also a letter, August 27, 1971, from Ellen E. Krieger, Permissions Editor of Delacorte Press, to Belitt, concerning the publication of Selected Poems: 1923-1968the following year. Correspondence in 1978 relates to di Giovanni's proposal for a translation of French novelist Stendhal (pseudonym of Marie Henri Beyle) to the National Endowment for the Humanities, and includes a copy of the proposal and an endorsement from Belitt.
Also included are several revisions of translated verse by Belitt, including "Amado Nervo," "Deaths of Buenos Aires," "Poem of the Gifts," "Rosas," and "To Francisco Lopez Merino." There is also a program of The Poetry Center in New York City for the reading of Jorge Luis Borges' verse by di Giovanni and others on April 8, 1968, as well as a typescript of an introduction for di Giovanni [by Belitt]; and, an article, "On Translating with Borges," by di Giovanni.
---