A Collection in the
Special Collections Department
Accession number 10466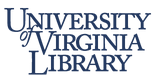 Special Collections Department, University of Virginia Library
Albert and Shirley Small Special Collections Library
University of Virginia
Charlottesville, Virginia 22904-4110
USA
Phone: (434) 243-1776
Fax: (434) 924-4968
Reference Request Form:
https://small.lib.virginia.edu/reference-request/
URL:
http://small.library.virginia.edu/
© 1997 By the Rector and Visitors of the University of Virginia. All rights reserved.
Funded in part by a grant from the National Endowment for the Humanities.
Processed by: Special Collections Department Staff
Repository
University of Virginia. Library. Special Collections Dept. Alderman Library University of Virginia Charlottesville, Virginia 22903 USA
Collection Number
10466
Title
Herbert E. Harris II Papers ca. 1974-1981
Extent
43000 items
Creator
Herbert E. Harris II
Location
Language
English
---
Access Restrictions
Collection is open to research, except for Series VI: Restrcited File. Permission to access this series must be obtained from Mr. Harris; contact Department for further information.
Use Restrictions
See the University of Virginia Library's use policy.
Preferred Citation
Herbert E. Harris II Papers, Accession 10466, Special Collections Department, University of Virginia Library
Acquisition Information
The Harris Papers were given to the University of Virginia Library by Mr. Herbert E. Harris II of Washington, D. C., on 1 July 1981.
Funding Note
Funded in part by a grant from the National Endowment for the Humanities
---
Herbert E. Harris II was born in Kansas City, Missouri, on April 14, 1926. He did his undergraduate work at Missouri Valley College, Rockhurst College, and the University of Notre Dame, where he received a Bachelor of Arts degrees. Harris earned a law degree from Georgetown University Law School but his education was interrupted in 1942 when he served as an U. S. naval officer during World War II. He settled in Fairfax County in 1956 and became involved in civic affairs; in 1967 he made his first campaign for public office and was elected to the Fairfax County Board of Supervisors.
He was involved in concerns beyond northern Virginia; as an attorney specializing in international trade he helped draft America's first Food for Peace law in 1955. Seven years later, he drafted parts of President John F. Kennedy's Trade Expansion Act of 1962. In 1974 Harris was elected to Congress from Virginia's Eighth District as the state's first Catholic congressman. Harris served on the House Post Office and Civil Service committees and the House's District of Columbia committee. He chaired the House Subcommittees on the Bicentennial, Environment, and International Community during his first term. Harris was also an active member of the Environmental Study Conference and a founders of the Caucus of New Democratic House Members.
The Herbert E. Harris(1926-) papers, ca. 1974-1981, consist of ca. 43,000 items (107 Hollinger boxes, ca. 37 cubic feet), correspondence, newsletters, photographs notes, printed matter and miscellaneous materials resulting from Harris's tenure as a member of the U. S. House of Representatives during the 94th, 95th, and 96th Congresses, 1975-1981, representing the Eighth District of Virginia. These papers relate to his years in office until his defeat in his bid for reelection in November 1980. There is very little material specifically related to his campaigns for public office, and other miscellaneous activities.
The bulk of the collection consists of correspondence between Harris and his constituents, including exchanges of political ideas and appeals for information or assistance. These provide some insight into the legislative activities of Harris as a congressman. One such example was his successful attempt to expand the boundaries of the Manassas National Battlefield Parkand his efforts toward the creation of a Tenants' Tax Justice bill.
The collection comprises six series. Series I, Public Relations; Series II, Correspondence; Series III, Legislation Files (correspondence and all other material relating to legislative measures were removed from other areas of the collection and consolidated as subseries within Series III); Series IV, Photographs; Series V, Overwise; and Series VI, Restricted Files, comprised of restricted material such as job applications, resumes, and salary information. Throughout the various series Harris's original filing system has been retained with some modifications. Folders are arranged chronologically or alphabetically within each series. The original internal order and titles of select folders has been retained.
Series I: Public Relations Materials: This series' folders include Harris press releases, statements, Journal Messengercolumns, special reports, and newsletters. This series has been divided into four sections:
A. Press Release (Boxes 1-8): This material was retained in its original folders and folder headings are arranged chronologically. These files generally do not provide substantive information about Harris's congressional activities or his views about legislation. They provide a brief overview of his position on various contemporary subjects.
B. Statements (Boxes 8-9): These were retained in their original folders and arranged chronologically. They contain prepared statements for inclusion in the Congressional Record"Dear Colleague" letters, memoranda, correspondence and some press releases.
C. Journal MessengerColumns (Box 10): These folders are arranged by year for Harris's column, "The Congressional Mail Bag." This weekly column featured sampling of constituent letters to Harris and his responses to them. These folders contain the unedited text of the columns, from the first one for the week of September 15, 1975 until August 8, 1980. In the front of several folders are indexes to the topic covered during the specific year.
D. Special Reports and Newsletters (Box 11): These are in their original folders and are arranged chronologically. Each folder contains a finished report or newsletter with various drafts. The nature of a particular report or newsletter is indicated in the original folder headings. Reports or newsletters either deal primarily with a particular topic or are directed toward a specific constituency.
Series II: Correspondence: This series contains constituent mail, as well as correspondence with other legislators and government officials. Certain folders are arranged in reverse chronological order under a subseries A of the same name (Boxes 12-19); in subseries B, "Topical Correspondence" (Boxes 20-66); or as subseries C, "Alphabetical Correspondence" (Boxes 67-70).
Series III: Legislation Files: This series contains Harris's legislative activities as a member of the 94th, 95th and 96th Congresses, and is arranged into three general categories: Legislative Information Files, Subject Files, and Chronological Legislative Files. The Legislative Files are divided into five subseries:
A. Legislative Information Files: These contain folders for Harris-sponsored legislation; empty ones are retained. House bills are filed first, in numerical order, followed by resolutions and joint resolutions (Boxes 71-81).
B. Subject Files: These contain reports, "Dear Colleague" letters, memos, statements, and correspondence about various legislative topics. Subject folders differ from the legislative files in that the former are arranged only by general topics while each folder in the Legislative Information Files relates specifically to a particular bill (Boxes 82-99).
C. Chronological Legislative Files: These files are self-explanatory; furthermore, they pertain to proposed or pending legislation but unlike subseries B (Subject Files) it is a miscellaneous grouping of materials (Box 100).
D. Manassas National Battlefield Park Bill: Folders related to this legislation were transferred from throughout the collection and filed in this subseries for researcher convenience. It includes correspondence, and thanks to this measure the boundaries of the park were expanded by 1700 acres in order to protect it from encroaching commercial development (Boxes 101-104).
E. Tenants' Tax Justice Bill: This folders were pulled from the collection for consolidation in this subseries. This bill sought to allow tenants to claim a tax deduction for that part of their rent which paid local property taxes, rather than allowing the tax deduction solely for the owners of rental units (Box 104).
Series IV: Photographs File: Self-explanatory (Box 104).
Series V: Oversize: Most of these items (in Oversize box M-3) are maps pertaining to the Manassas National Battlefield Park bill.
Series VI: Restricted File: Materials such as job applications, resumes, and salary information are restricted. No access is allowed without the written consent of Mr. Harris (Boxes 105-107).
Series I: Public Relations Material
Series II: Correspondence
Subseries A: Reverse Chronological

Box 12

Correspondence

1975 Jan-Oct

(3 folders)

Box 13

Correspondence

1975 Oct-Nov

(4 folders)

Box 14

Correspondence

1975 Dec

(4 folders)

Box 15

Correspondence

1976 Jan-Feb 10

(4 folders)

Box 16

Correspondence

1976 Feb 11-Mar 15

(4 folders)

Box 17

Correspondence

1976 Mar 16-Apr 8

(3 folders)

Box 18

Correspondence

1976 Apr 9-30

(3 folders)

Box 19

Correspondence

1976 May-Jul

(4 folders)

Subseries B: Topical Correspondence

Box 20

Agriculture

1975

Box 20

Civil Rights

1975

Box 20

Civil Service

1975

(2 folders)

Box 21

Civil Service

1975

Box 21

Commerce

1975

(3 folders)

Box 22

Commerce

1975

Box 22

Congress, U.S.

1975

(4 folders)

Box 23

Congress, U.S.

1975

Box 23

Crime

1975

(2 folders)

Box 23

Defense Affairs

1975

(2 folders)

Box 24

Defense Affairs

1975

(2 folders)

Box 24

Economics

1975

(2 folders)

Box 24

Education

1975

Box 25

Education

1975

Box 25

Environment

1975

Box 25

Energy

1975

(4 folders)

Box 26

Environment

1975

Box 26

Executive Branch

1975

Box 26

Finance

1975

Box 26

Foreign Relations

1975

Box 27

General

1975

(3 folders)

Box 27

Gratuities - Thank You's Received

1975

Box 27

Gratuities - Thank You's Sent

1974 Nov 22-1975 Feb 14

(folder 1 of 2 folders)

Box 28

Gratuities - Thank You's Sent

1975 Feb-Sep

(folder 2 of 2 folders)

Box 28

Health and Welfare

1975

(2 folders)

Box 28

Housing & Urban Development

1975

(folder 1 of 2 folders)

Box 29

Housing & Urban Development

1975

(folder 2 of 2 folders)

Box 29

Immigration & Naturalization

1975

Box 29

Indian Affairs

1975

Box 29

Insurance & Retirement

1975

Box 29

Judiciary

1975

Box 29

Labor

1975

(folder 1 of 2 folders)

Box 30

Labor

1975

(folder 2 of 2 folders)

Box 30

Natural Resources

1975

Box 30

Office of the President

1975

Box 30

Parks and Recreation

1975

Box 30

Political Affairs

1975

Box 31

Postal Service

1975

Box 31

Press

1975

Box 31

Public Works

1975

Box 31

Referrals

1975

Box 32

Requests for Information

1975

(2 folders)

Box 32

Small Business

1975

Box 32

Social Security

1975

Box 32

Taxes

1975

(folder 1 of 2 folders)

Box 33

Taxes

1975

(folder 2 of 2 folders)

Box 33

Trade

1975

Box 33

Transportation

1975

(3 folders)

Box 33

Unacknowledged Correspondence

1975

Box 33

Veterans/ Servicemen

1975

Box 34

Virginia's Eighth Congressional District

1975

(4 folders)

Box 34

Virginia State Affairs

1975

(folder 1 of 2 folders)

Box 35

Virginia State Affairs

1975

(folder 2 of 2 folders)

Box 35

Agriculture

1976

Box 35

Appropriations

1976

Box 35

Civil Rights

1976

Box 35

Civil Service

1976

Box 35

Civil Service - Retirement and Insurance

1976

Box 35

Commerce

1976

Box 36

Congress, U.S.

1976

(3 folders)

Box 36

Crime

1976

Box 36

Defense Affairs

1976

Box 36

Economics

1976

Box 37

Education

1976

Box 37

Energy

1976

(2 folders)

Box 37

Environment

1976

Box 37

Executive Branch

1976

Box 37

Finance

1976

Box 37

Foreign Relations

1976

Box 37

General - Questionnaires

1976

Box 38

General

1976

(3 folders)

Box 38

General - Courtesy Correspondence

1976

Box 38

Health and Welfare

1976

Box 39

Health and Welfare

1976

Box 39

Housing and Urban Development

1976

Box 39

Immigration and Naturalization

1976

Box 39

Indian Affairs

1976

Box 39

Insurance and Retirement

1976

Box 39

Judiciary

1976

Box 39

Labor

1976

Box 39

Natural Resources

1976

Box 39

Office of the President

1976

Box 39

Parks and Recreation

1976

Box 39

Political Affairs

1976

(2 folders of 4 folders)

Box 40

Political Affairs

1976

(3 and 4 of 4 folders)

Box 40

Postal Service

1976

Box 40

Press

1976

Box 40

Public Activities

1976

Box 40

Public Works

1976

Box 40

Small Business

1976

Box 40

Social Security

1976

Box 40

Specials

1976

Box 41

Specials - Inauguration

1976-1977

Box 41

Taxes

1976

(2 folders)

Box 41

Transportation

1976

(2 folders)

Box 41

Treasury, U.S.

1976

Box 41

Veterans/ Servicemen

1976

Box 41

Virginia State Affairs

1976

(folder 1 of 2 folders)

Box 42

Virginia State Affairs

1976

(folder 2 of 2 folders)

Box 42

Virginia's 8th Congressional District

1976

(5 folders of 6 folders)

Box 43

Virginia's 8th Congressional District

1976

(folder 6 of 6 folders)

Box 43

Civil Service

1977

(folder 4 of 5 folders)

Box 44

Civil Service

1977

(folder 5 of 5 folders)

Box 44

Commerce

1977

Box 44

Congress, U.S.

1977

Box 44

Crime

1977

Box 44

Defense

1977

Box 44

Education

1977

Box 44

Energy

1977

Box 45

Environment

1977

Box 45

General

1977

Box 45

Health and Welfare

1977

Box 45

Immigration

1977

Box 45

International Relations

1977

Box 45

Judiciary

1977

Box 45

Miscellaneous

1977

Box 45

Postal Service

1977

(2 folders)

Box 46

Public Works

1977

Box 46

Social Security

1977

Box 46

Taxes

1977

Box 46

Transportation

1977

Box 46

Veteran Affairs

1977

Box 46

Virginia Eighth Congressional District

1977

Box 46

Women

1977

Box 46

Agriculture

1978

Box 46

Armed Services

1978

(2 folders)

Box 46

Banking/ Finance/ Urban Affairs

1978

Box 46

Civil Rights

1978

Box 46

Commerce

1978

Box 47

Crime

1978

Box 47

Defense

1978

Box 47

Economics

1978

Box 47

Education

1978

Box 47

Energy

1978

Box 47

Environment

1978

(folder 1 of 3 folders)

Box 48

Environment

1978

(folder 2 and 3 of 3 folders)

Box 48

Equal Rights Amendment

1978

Box 48

Ethics and Congressional Reform

1978

Box 48

General

1978

Box 49

Health and Welfare

1978

(2 folders)

Box 49

Housing and Urban Development

1978

(2 folders)

Box 49

Immigration

1978

Box 49

Indian Affairs

1978

Box 49

Insurance and Retirement

1978

Box 49

Interior

1978

Box 50

International Relations

1978

(2 folders)

Box 50

Interstate and Foreign Commerce

1978

Box 50

Judiciary

1978

(3 folders)

Box 51

Labor

1978

(2 folders)

Box 51

Legislative Correspondence - "Multi"-Issue

1978

Box 51

Merchant Marine and Fisheries

1978

Box 51

Miscellaneous

1978

Box 51

Natural Resources

1978

Box 51

Post Office and Civil Service

1978

(folder 1 of 5 folders)

Box 52

Post Office and Civil Service

1978

(folders 2-5 of 5 folders)

Box 52

Small Business

1978

Box 53

Social Security

1978

Box 53

Taxes

1978

(4 folders)

Box 53

Trade

1978

Box 54

Transportation

1978

Box 54

Virginia Eighth Congressional District

1978

Box 54

Agriculture

1979-1980

Box 54

Appropriations

1979-1980

Box 54

Armed Services

1979-1980

(folders 1-3 of 4 folders)

Box 55

Armed Services

1979-1980

(folder 4 of 4 folders)

Box 55

Banking

1979-1980

(2 folders)

Box 55

Budget

1979-1980

Box 55

Congratulations

1979-1980

Box 55

District of Columbia

1979-1980

Box 55

Education and Labor

1979-1980

(folders 1-2 of 7 folders)

Box 56

Education and Labor

1979-1980

(folders 3-7 of 7 folders)

Box 56

Energy

1979-1980

Box 57

Foreign Affairs

1979-1980

(4 folders)

Box 58

Government Operations

1979-1980

Box 58

Health and Welfare

1979-1980

Box 58

House Administration

1979-1980

Box 58

Housing and Urban Development

1979-1980

Box 58

Interstate and Foreign Commerce

1979-1980

(folders 1-2 of 20 folders)

Box 59

Interstate and Foreign Commerce

1979-1980

(folders 3-7 of 20 folders)

Box 60

Interstate and Foreign Commerce

1979-1980

(folders 8-13 of 20 folders)

Box 61

Interstate and Foreign Commerce

1979-1980

(folders 14-18 of 20 folders)

Box 62

Interstate and Foreign Commerce

1979-1980

(folders 19-20 of 20 folders)

Box 62

Interior and Insular Affairs

1979-1980

(2 folders)

Box 62

Judiciary/ General

1979-1980

Box 63

Judiciary/ Abortion

1979-1980

Box 63

Judiciary

1979-1980

(3 folders)

Box 63

Merchant Marine and Fisheries

1979-1980

Box 63

Miscellaneous

1979-1980

(folder 1 of 4 folders)

Box 64

Miscellaneous

1979-1980

(folder 2-4 of 4 folders)

Box 64

Post Office and Civil Services

1979-1980

(2 folders)

Box 65

Public Works and Transportation

1979-1980

(6 folders)

Box 65

Small Business

1979-1980

Box 65

Standards of Official Conduct

1979-1980

Box 66

Thank You

1979-1980

Box 66

Veterans Affairs

1979-1980

Box 66

Ways and Means

1979-1980

(5 folders)

Subseries C: Alphabetical Correspondence

Box 67

"A"

1979-1980

Box 67

"B"

1979-1980

(2 folders)

Box 67

"C"

1979-1980

(2 folders)

Box 68

"D"

1979-1980

Box 68

"E" and "F"

1979-1980

Box 68

"G"

1979-1980

Box 68

"H"

1979-1980

Box 69

"I" and "J"

1979-1980

Box 69

"K"

1979-1980

Box 69

"L"

1979-1980

Box 69

"M"

1979-1980

Box 70

"Mc", "N", and "O"

1979-1980

Box 70

"P" and "Q"

1979-1980

Box 70

"R"

1979-1980

Box 70

"S"

1979-1980

Box 70

"T", "U", and "V"

1979-1980

Box 70

"W", "Y", and "Z"

1979-1980
Series III: Legislation Files
Box 104

Photographs

1975-1980

(2 folders)
Series V: Oversized Items
Oversize

1) Organizational Chart for Internal Revenue Service

Oversize

2) Parking Lot Diagram

Oversize

3) Organizational Chart for FDIC

Oversize

4) Map Depicting Rail Lines in Virginia

Oversize

5) Boundary Maps of Manassas National Battlefield

Oversize

6) Aerial Perspective of the Wheeler International Trade and Convention Center

Oversize

7) Grid Map of Washington D.C. and Vicinity

Oversize

8) Aeronautical Chart for Washington Area

Oversize

9) VFR Terminal Area Chart - Washington

Oversize

10) Jacksonville Sectional Aeronautical Chart

Oversize

11) Index to Topographic Maps of Virginia
Box 105

Applications and Resumes (A-H)

1977-1978

Box 105

Applications and Resumes (I-M)

1978

Box 105

Applications and Resumes (P-Z)

1977-1978

Box 106

Army, Department of - Salaries, etc.

1979

Box 106

Defense, Department of - Salaries, etc.

1978

Box 106

Recommendations, Applications, etc.

1979

Box 106

Recommendations, Applications, etc.

1980

Box 106

Resumes

1975-1980

(2 folders)

Box 107

Summer Internships

1977-1978

Box 107

Summer Internships

1979-1980

Box 107

U.S. House of Representatives Annual Report on Actions Taken in grades GS-16, GS- 17, GS-18; format 2, book 1

1978

(3 folders)

Box 107

U.S. House of Representatives... format 2, book 2

1978