A Collection in
The Special Collections Department
Accession Number 11037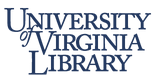 Special Collections Department, University of Virginia Library
Albert and Shirley Small Special Collections Library
University of Virginia
Charlottesville, Virginia 22904-4110
USA
Phone: (434) 243-1776
Fax: (434) 924-4968
Reference Request Form:
https://small.lib.virginia.edu/reference-request/
URL:
http://small.library.virginia.edu/
© 2001 By the Rector and Visitors of the University of Virginia. All rights reserved.
Funding: Web version of the finding aid funded in part by a grant from the National Endowment for the Humanities.
Processed by: Special Collections Department
Repository
Special Collections, University of Virginia Library
Accession number
11037
Title
Jane Bowles Papers 1966-1967
Physical Characteristics
37 items
Language
English
Abstract
The papers, beonging to the publisher's original file for the play A Quarreling Pair, contain correspondence, in-house memoranda, a photograph of Truman Capote and Bowles, the manuscript, dust jacket, and reviews.
---
Access Restrictions
There are no restrictions.
Use Restrictions
See the University of Virginia Library's use policy.
Preferred Citation
Jane Bowles Papers, 1966-1967, Accession #11037, Special Collections Dept., University of Virginia Library, Charlottesville, Va.
Acquisition Information
This item was purchased by the Library from Ken Lopez Bookseller, of Hadley, Mass., on May 26, 1992.
---
This collection consists of thirty-seven items, 1966-1967, all belonging to the publisher's original file for the play A Quarreling Pair, which was first published in Mademoisellea week before the play was included as the only original piece in The Collected Works of Jane Bowles, published by Farrar, Straus & Giraux, Inc. in December, 1966. The collection contains correspondence between Mademoiselleand Farrar, Straus and Giraux concerning serial rights; in-house memoranda concerning publication; the manuscript, carbons, and tearsheet copies of Truman Capote's introduction with photographs of Capote and Bowles; manuscripts and galleys of the play including copy editor's modifications; dust jacket; promo sheet; and reviews of the book.
---
Correspondence between Mademoiselleand Farrar, Straus & Giraux, Inc. concerning the purchase of First North American Serial rights to A Quarreling Pair1966 Aug 2-Sep 1
6 TLS & TL
Mademoisellein-house memoranda concerning the possible publication of A Quarreling Pairby Jane Bowles 1966 Aug 9-16
5 TLS & ALS
"Introduction" to The Collected Works of Jane Bowlesby Truman Capote 1966
photostatic copy, 4 p., TMs
"Introduction" to The Collected Works of Jane Bowlesby Truman Capote 1966
3 TMs (C), 9 pages each
"Truman Capote Introduces Jane Bowles" and A Quarreling Pair A Puppet Playby Jane Bowles in Mademoiselle1966 Dec
8 printed tearsheet copies of the pieces as published, with photographs of Capote and Bowles
A Quarreling Pair A Puppet Playby Jane Bowles 1966
3 TMs (C)
A Quarreling Pair A Puppet Playby Jane Bowles 1966
galleys
A Quarreling Pair A Puppet Playby Jane Bowles, an edited electrostatic copy of the galley sheets with the copy editor's modifications specified 1966
galleys (EC)
The Collected Works of Jane BowlesDust Jacket and Promotional Sheet 1966
Reviews of The Collected Works of Jane Bowles 1966-1967
7 printed