A Collection in
The Special Collections Department
Accession Number 11110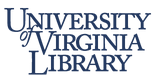 Special Collections Department, University of Virginia Library
Albert and Shirley Small Special Collections Library
University of Virginia
Charlottesville, Virginia 22904-4110
USA
Phone: (434) 243-1776
Fax: (434) 924-4968
Reference Request Form:
https://small.lib.virginia.edu/reference-request/
URL:
http://small.library.virginia.edu/
© 2001 By the Rector and Visitors of the University of Virginia. All rights reserved.
Funding: Web version of the finding aid funded in part by a grant from the National Endowment for the Humanities.
Processed by: Special Collections Department
Repository
Special Collections, University of Virginia Library
Accession number
11110
Title
Papers of Chao-Mei-Pa 1933-1937
Physical Characteristics
12 items
Language
English
Abstract
The collection contains correspondence and miscellaneous musical scores of [traditional?] Chinese music, perhaps resulting from a collaboration among Alic Darrow Rounds, Chao-Mei-Pa and Chung-yu Sen.
---
Access Restrictions
There are no restrictions.
Use Restrictions
See the University of Virginia Library's use policy.
Preferred Citation
Chao-Mei-Pa Papers, 1933-1937, Accession #11110, Special Collections Dept., University of Virginia Library, Charlottesville, Va.
Processing Information
This material was transferred to the Special Collections Department of the Library, by Ms. Jane Penner of the Music Library, Old Cabell Hall, on October 20, 1993.
---
There are twelve items, 1933-1937, including correspondence and miscellaneous musical scores of probable traditional Chinese music, perhaps the result of a collaboration between Alice Darrow Rounds (Mrs. George Hayden) and Chinese musicologist Chao-Mei-Pa (1907- ) and poet Chung-yu Sen. Letters to Mrs. Rounds include one from Chung-yu Sen (February 15, 1933) inquiring about her translation of the two famous Chinese poems; one from Chao-Mei-Pa (December 31, 1934) sending copies of his songs that she had requested and mentioning his concert work; and a postcard concerning the "Old Gilman house." There is also a music- writing book of Mrs. Rounds, with loose notes concerning the songs, which include "Song of the Widow Fang Folksong," "Song of Shepherd/Song of Su Wu," "Reflection in Autumn," and "Fisherman." Oversize material includes musical scores for eight Chinese songs: "Buddhist Chant," "Chinese Song," "Drinking Song," "Fisherman," "Le Vieux Pecheur," "A Love Complaint," "Night Watches," and "The Tambourine," chiefly arranged and copied by Chao-Mei-Pa.