A Collection in
The Special Collections Department
Accession Number 11108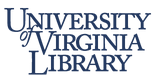 Special Collections Department, University of Virginia Library
Albert and Shirley Small Special Collections Library
University of Virginia
Charlottesville, Virginia 22904-4110
USA
Phone: (434) 243-1776
Fax: (434) 924-4968
Reference Request Form:
https://small.lib.virginia.edu/reference-request/
URL:
http://small.library.virginia.edu/
© 2001 By the Rector and Visitors of the University of Virginia. All rights reserved.
Funding: Web version of the finding aid funded in part by a grant from the National Endowment for the Humanities.
Processed by: Special Collections Department
Repository
Special Collections, University of Virginia Library
Accession number
11108
Title
Louise O. Wensel Papers 1958-1993
Physical Characteristics
This collection consists of ca. 335 items, including correspondence, editorials and press releases, and newspaper articles.
Language
English
---
Access Restrictions
There are no restrictions.
Use Restrictions
See the University of Virginia Library's use policy.
Preferred Citation
Louise O. Wensel Papers, Accession #11108, Special Collections Dept., University of Virginia Library, Charlottesville, Va.
Acquisition Information
This material was given to the Library by Mrs. Alfred P. (Louise Wensel) Fernbach of Charlottesville, Virginia, on September 27, 1993.
---
This collection of papers, (1958)1960 and ca. 1993, relating to Dr. Louise Wensel's 1958 Virginia senatorial campaign as an independent candidate against Senator Harry F. Byrd, consists of ca. 335 items, including correspondence, editorials and press releases, and newspaper articles. Evident in the papers are Dr. Wensel's opinions concerning the "Byrd machine," massive resistance and the closing of public schools. Dr. Wensel has compiled an account of her candidacy, entitled "Virginia Candidate for the United States Senate in 1958: Defeating Harry Byrd's 'Massive Resistance' School-Closing Policy," which includes copies of newspaper articles and typed text written by Wensel. Letters from constituents concern Wensel's platform and their own views on massive resistance and segregation vs. integration in public schools and the Byrd machine, as well as offers of contributions, campaign assistance, and voting support. There is also scattered correspondence of Richard Bain, campaign manager of the Wensel Campaign Committee. Publicity materials include statements, July and September, of Wensel concerning her candidacy; an open reply to Ross Valentine's remarks of July 28 in "The Lady and the Senator"; a document re "substance of agreements..." relating to the Wensel Campaign Committee; and, speeches September through November 1958. There is also an article, "Can a Doctor Afford to Be Controversial?" by Paul Dawson, M.D., from the May 9, 1960 issue of Medical Economics."
Correspondents during July-August 1958 include: Jane E. Kegeles, Fairfax; Mary Cook Hackman and Emory E. Hackman, Arlington; Ted Dalton, Senator; Charlotte "Pinkie" C. Giesen (Delegate); Elmer W. Lower, CBS News; Rev. Cornelius C. Tarpler, Lynchburg; Emma Goldbaum Leopold, Jenkintown, Pennsylvania; and Rowland Threlkeld, Staunton LeaderPapers.
Correspondents during September 1958 include: Mrs. Hugh P. (Jo) Fortescue, Jr., Norfolk League of Women Voters; Betsy N. Jordan, Business and Professional Women's Club, Waynesboro; Joseph W. Dunn, Jr., Princess Anne Free Press,Virginia Beach; I. Lee Potter, Republican Party of Virginia; and, Philip M. Stern, Editor, Northern Virginia Sun.
Correspondents during October 1958 include: Mrs. Edmund (Dorothy S.) Berkeley, Richmond; Charles E. Mahon, United Press International, Richmond; Lillian C. Throckmorton, President, League of Women Voters, Richmond; Rutherford Day, Wensel for U.S. Senate Committee, Falls Church; Weeks Muhleman, Junior League of Richmond; Jesse L. Wright, Dry Fork; John T. and Alice Bacon Westlake, Charlottesville; Virginia Washburn, "Date with Virginia" show, Hopewell Broadcasting Company; J. Mortimer Price, Ivy; and, Mrs. Allan W. (Rita H.) Bartelt, Charlottesville.
Correspondents during November 1958 include: Randolph L. White, Editor, Charlottesville-Albemarle Tribune,Charlottesville; Eddie Austin Kirby, Washington, D.C.; Alicia W. Flynn, Charlottesville; Clarke T. Robb, Herndon; Rutherford Day, Falls Church; Lola Boswell, Washington, D.C.; Carey McWilliams, Editor, The Nation,New York; Mrs. Rex M. (Nell Womack) Evans, Colorado Springs, Colorado re article "Petticoat Politics" for American Mercury;and, Rita H. Bartelt, Charlottesville.
During January 1959 there are letters from Darius Flinchum, M.D., Atlanta, Georgia, and J. L. Blair Buck, Virginia Committee for Public Schools, Richmond. Letters from February 1959 concern Senator Curry Carter's suit against Wensel and the consequences of the bad publicity, and the death of Joseph Freehill; there is also mention of Kathryn Stone's comments on Byrd.