A Collection in the
Clifton Waller Barrett Library of American Literature
Accession number 6256-i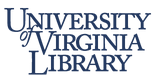 Special Collections Department, University of Virginia Library
Contact Information:
University of Virginia Library
Alderman Library
University of Virginia
Charlottesville, Virginia 22903
USA
Phone: (804) 924-3025
Fax: (804) 924-3143
Email: mssbks@virginia.edu
Processed by: Special Collections Department Staff
Date Completed: 1998
Encoded by: Courtney Boissonnault
© 1997 By the Rector and Visitors of the University of Virginia. All rights reserved.
Repository
University of Virginia. Library. Special Collections Dept. Alderman Library University of Virginia Charlottesville, Virginia 22903 USA
Collection Number
6256-i
Title
Washington Irving Collection 1830, n. d.
Extent
3 items
Collector
Location
Language
English
---
Access
This collection bears no restrictions.
Publication Rights
EDIT ME!
Preferred Citation
EDIT ME!
Acquisition Information
Deposit 1964 Jan 29
Funding Note
Funded in part by a grant from the National Endowment for the Humanities
---
Washington Irvingto [ John Wetherell]
1830 Dec 17
ALS,4 p.w/ addr
Washington Irving, as a young man, head and shoulders
n. d.
Engraving
(by C. Turnerfrom painting by [Gilbert] Stuart Newton)
" Washington Irvingand his Literary Friends at Sunnyside"
n. d.
Engraving
(large colored engraving by [ George Perine])
C. Turner
George Perine
John Wetherell
Washington Irving
[Gilbert] Stuart Newton