A Collection in the
Special Collections Department
Accession number 10186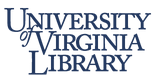 University of Virginia Library
Albert and Shirley Small Special Collections Library
University of Virginia
Charlottesville, Virginia 22904-4110
USA
Phone: (434) 243-1776
Fax: (434) 924-4968
Reference Request Form:
https://small.lib.virginia.edu/reference-request/
URL:
http://small.library.virginia.edu/
© 1997 By the Rector and Visitors of the University of Virginia. All rights reserved.
Funded in part by a grant from the National Endowment for the Humanities.
Processed by: Special Collections Department Staff
Repository
University of Virginia. Library. Special Collections Dept. Alderman Library University of Virginia Charlottesville, Virginia 22903 USA
Collection Number
10186
Title
William Faulkner Collection 1935-1960
Extent
12 items
Collector
Location
Language
English
---
Access Restrictions
There are no restrictions.
Use Restrictions
See the University of Virginia Library's use policy.
Preferred Citation
William Faulkner Collection, Accession 10186, Special Collections Department, University of Virginia Library
Acquisition Information
These screenplays were a gift from the Twentieth Century Fox Film Corporation, Beverly Hills, California14 December 1976.
Funding Note
Funded in part by a grant from the National Endowment for the Humanities
---
Box 1

Road to Glory (Wooden Crosses)-filmscript worked on by William Faulkner

1935 Dec 31

TMs electrostatic copy 172 p.

Box 1

Road to Glory (Wooden Crosses)-later filmscript

1936 Jan 14

TMs electrostatic copy 129 p.

Box 1

Road to Glory (Zero Hour)-"final" filmscript

1936 Jan 27

TMs electrostatic copy 144 p.

Box 1

Banjo on My Knee-"treatment" for filmscript by William Faulkner

1936 Mar 3 & 10(?)

TMs electrostatic copy 50 p.

Box 1

Banjo on My Knee-"revised treatment" by William Faulkner

1936 Mar 10

TMs electrostatic copy 37 p.

Box 1

Slave Ship (The Last Slaver)-"revised final" script

1936 Sep 24

TMs electrostatic copy 157 p.

Box 2

Splinter Fleet (Submarine Patrol)-early filmscript

1936 Dec 7

TMs electrostatic copy 131 p.

Box 2

Submarine Patrol (Splinter Fleet)-"first draft community"

1936 Dec 22

TMs electrostatic copy 133 p.

Box 2

Drums Along the Mohawk-"treatment" by William Faulkner

193? Mar 15

TMs electrostatic copy 29 p.

Box 2

The Long Hot Summer-"final" filmscript by Irving Ravetchand Harriet Frank, Jr.adapted from short stories by William Faulkner

1957 Aug 26

TMs electrostatic copy 152 p.

Box 2

The Sound and the Fury-filmscript by Irving Ravetchand Harriet Frank, Jr.adapted from William Faulkner's novel

1958 Jul 1

TMs electrostatic copy 138 p.

Box 2

Sanctuary-"final" filmscript written by James Poe, adapted from the novel by William Faulkner

1960 Jul 15

TMs electrostatic copy
Harriet Frank, Jr.
Irving Ravetch
James Poe
William Faulkner
Beverly Hills, California