A Collection in the
Special Collections Department
Accession number 10555-b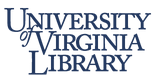 University of Virginia Library
Albert and Shirley Small Special Collections Library
University of Virginia
Charlottesville, Virginia 22904-4110
USA
Phone: (434) 243-1776
Fax: (434) 924-4968
Reference Request Form:
https://small.lib.virginia.edu/reference-request/
URL:
http://small.library.virginia.edu/
© 1997 By the Rector and Visitors of the University of Virginia. All rights reserved.
Funded in part by a grant from the National Endowment for the Humanities.
Processed by: Special Collections Department Staff
Repository
University of Virginia. Library. Special Collections Dept. Alderman Library University of Virginia Charlottesville, Virginia 22903 USA
Collection Number
10555-b
Title
Kathryn H. Stone Papers 1906-1993
Extent
ca. 760 items
Collector
Suzanne Stone
Location
Language
English
---
Access Restrictions
Collection is open to research.
Use Restrictions
See the University of Virginia Library's use policy.
Preferred Citation
Kathryn H. Stone Papers, Accession 10555-b, Special Collections Department, University of Virginia Library
Acquisition Information
This collection was made a gift to the Library by Ms. Suzanne Stone (daughter of Kathryn H. Stone), of Narberth, Pennsylvania, on August 10, 1994.
Funding Note
Funded in part by a grant from the National Endowment for the Humanities
---
This collection consists of ca. 760 items, 1906(1943-1982)1993, concerning Kathryn H. Stoneand her involvement in the Gray Commission, the Greater Washington Research Center, the League of Women Voters, the planning of Reston, Virginia, and Virginia politics. There is a scrapbook, November 1955 -July 1956, of papers and newspaper clippings, pertaining to Virginiapublic schools, chiefly the Gray Commissionand the desegregation issue. The loose papers and newspaper clippings were removed from the badly deteriorated scrapbook and foldered; the newspaper clippings were copied and discarded. League of Women Votersmaterial includes correspondence, writings on the LWV and its history, memoranda, and printed material. There is also correspondence and papers of Anna Lord Strauss, and biographical material on Strauss and Lucretia Mott. Among the miscellaneous material on Women's Issues is a travel journal (electrostatic copy) of Alice Ilchman, titled "Fellow Travellers: The Ilchmans in Russia, Winter, 1987-1988." There are also several writings by Kathryn Stoneconcerning women's issues: "Women as Citizens" (1947); "Statement of Mrs. Kathryn H. Stone" (1965) prepared for the American Association of University Women; "Modernizing Government for a New Virginia" (1965); "The New Lib in Perspective," convocation address for Hood College(1970); "The 'New Lib' Through the Ages" 1970; and, other brief essays.
Box 1
Biographical Sketches of Kathryn H. and Harold A. Stone, and related material
1906 (1961-1984) 1992
Box 1
Correspondence of Kathryn H. and Harold A. Stone
1932-1993
Box 1
General Assembly Documents
1963-1965
Box 1
The Gray Commission: Correspondence and Papers (from Scrapbook)
1955 Dec-1956 Jul
Box 1
The Gray Commission: Newspaper Clippings (from Scrapbook)
1955 Nov-1956 Jul
Box 1
Greater Washington Research Center
1980-1982
Box 1
Greater Washington Research Center: Reports
1980-1982
Box 1
League of Women Voters
1945-1993
Box 2
League of Women Voters: Memorandumand other Comments
1943-1946
(3 folders)
Box 2
League of Women Voters: Lucretia Mott
1947-1981
Box 2
League of Women Voters: Pamphlets
1920-1950
Box 2
League of Women Voters: Anna Lord Strauss--Correspondence
(1948-1952) 1982
Box 2
League of Women Voters: Anna Lord Strauss--Memoranda
1944-1960
Box 2
League of Women Voters: Anna Lord Strauss--Photographs
1951-1970
Box 2
League of Women Voters: Anna Lord Strauss--Printed
1948-1980
Box 2
Political: Printed
1929 (1959-1991)
Box 3
Quotations used for Opening Remarks of Speeches
ca. 1960s
Box 3
Reston, Virginia
1962-1978
Box 3
Virginia State and Local Campaigns and Elections
1951-1959
(2 folders)
Box 3
Women's Issues
1951-1993
(2 folders)
Box 3
Women's Issues: Reports of the President's Commission on the Status of Women
1963-1966
Box 3
Women's Issues: Writings by Kathryn H. Stone
1947-1981
Box 3
Youth Issues: Printed
1959-1989
Alice Ilchman
Anna Lord Strauss
Harold A. Stone
Kathryn H. Stone
Kathryn Stone
Lucretia Mott
Reston, Virginia
Virginia
Virginia politics