A Collection in the
Special Collections Department
Accession number 907-b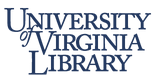 Special Collections Department, University of Virginia Library
Contact Information:
University of Virginia Library
Alderman Library
University of Virginia
Charlottesville, Virginia 22903
USA
Phone: (804) 924-3025
Fax: (804) 924-3143
Email: mssbks@virginia.edu
Processed by: Special Collections Department Staff
Date Completed: 1997
Encoded by: Elizabeth Slomba
© 1997 By the Rector and Visitors of the University of Virginia. All rights reserved.
Repository
University of Virginia. Library. Special Collections Dept. Alderman Library University of Virginia Charlottesville, Virginia 22903 USA
Collection Number
907-b
Title
Claude A. Swanson Papers 1926
Extent
1 item
Creator
Location
Language
English
---
Access
Collection is open to research.
Publication Rights
EDIT ME!
Preferred Citation
EDIT ME!
Acquisition Information
This letter was purchased by the University of Virginia Library on August 9, 1994.
Funding Note
Funded in part by a grant from the National Endowment for the Humanities
---
In a one page typed letter signed, December 3, 1926, Senator Claude A. Swansonof Virginia(1862-1939) forwards a request he received from the Honorable John Hays Hammond, to Willard Saulsbury(1861-1927), Wilmington, Delaware, as one of the senators serving while Thomas Marshall(1854-1925) was Vice-President. In the letter, Swanson asks for a donation to purchase a brass replica of a bust of Marshall, now at the Capital, to be placed in his mausoleum in Indianaerected in his honor by the Scottish Rite Masons.
---
Claude A. Swanson
John Hays Hammond
Thomas Marshall
Willard Saulsbury