A Collection in the
Clifton Waller Barrett Library of American Literature
Accession number 11109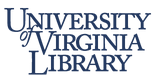 University of Virginia Library
Albert and Shirley Small Special Collections Library
University of Virginia
Charlottesville, Virginia 22904-4110
USA
Phone: (434) 243-1776
Fax: (434) 924-4968
Reference Request Form:
https://small.lib.virginia.edu/reference-request/
URL:
http://small.library.virginia.edu/
© 1997 By the Rector and Visitors of the University of Virginia. All rights reserved.
Funded in part by a grant from the National Endowment for the Humanities.
Processed by: Special Collections Staff
Repository
University of Virginia. Library. Special Collections Dept. Alderman LibraryUniversity of VirginiaCharlottesville, Virginia 22903USA
Collection Number
11109
Title
Eleanor H. Porter Collection 1903-1936
Extent
ca. 617 items
Creator
Location
Language
English
---
Access Restrictions
There are no restrictions.
Use Restrictions
See the University of Virginia Library's use policy.
Preferred Citation
Papers of Eleanor H. Porter, Accession #11109, Special Collections Dept., University of Virginia Library, Charlottesville, Va.
Acquisition Information
Purchase 1993 October 20
Funding Note
Funded in part by a grant from the National Endowment for the Humanities
---
The collection contains manuscript and typescript drafts, frequently with pencilled corrections, and/or printed versions of over 30 short stories and the serialized novel "Money, Love and Kate" as well as galley sheets for "Mary Marie."
Topics in her correspondence include bookings for the play "Dawn"; royalties; Swedish translation of "Oh, Money! Money!" the dramatization of "Just David"; a controversy over property rights to the name "Pollyanna"; her books A Minstrel of the Hills, Money, Love and Kate, The Nickel, and The Story of Marco Polo; copyright to her short stories; and motion picture rights to "Sister Sue."
There is also correspondence of John Lyman Porter as executor of her estate.
In addition the collection contains legal papers including book contracts and a copy of her will; photographs of Porter and of Fred C. Hodgman; photograph albums of vacation and nature scenes and printed miscellaney.
---
Box 1

"According to Rule" by Eleanor H. Porter, 10 p., in The Housewife , with pencilled corrections and changes

1907

TMsS

Box 1

"According to Rule" by Eleanor H. Porter, in The Housewife , pages 6-7

1907 Nov

Printed

Box 1

"An Accusative Suit Case" by Eleanor H. Porter, in 10 Story Book , pages 44-47

1908 Jan

Printed

Box 1

"As Tom Saw It" by Eleanor H. Porter, 9 p., in The Christian Herald , with pencilled corrections and changes

1904

TMsS

Box 1

"As Tom Saw It" by Eleanor H. Porter, in The Christian Herald, pages 125-126

1904 Feb

Printed

Box 1

"The Atonement of Hustler Joe" by Eleanor H. Porter, in Tom Watson's Magazine , pages 145-179

1905 Apr

Printed

Box 1

"Because of Tiglath-Pileser" by Eleanor H. Porter, 9 p., with pencilled corrections and changes

n.d.

TMsS

Box 1

"Beyond the Stars" by Eleanor H. Porter, 11 p., in Smith's Magazine , with pencilled corrections and changes

1909

TMsS

Box 1

"Beyond the Stars" by Eleanor H. Porter, in Smith's Magazine , pages 833-838

1909 Aug

Printed

Box 1

"Bones of Contention" by Eleanor H. Porter, 7 p., in The Pittsburgh Bulletin , with pencilled corrections and changes

1904

TMsS

Box 1

"Bones of Contention" by Eleanor H. Porter, in The Pittsburgh Bulletin , page 6

1904 Jan

Printed

Box 1

"By Aid of Helen Henrietta" by Eleanor H. Porter, in The Christian Herald , pages 752-753, 759-760

1913 Aug

Printed

Box 1

"The Cat That Played Cupid" by Eleanor H. Porter, 18 p., in New England Magazine , with pencilled corrections and changes

1905

TMsS

Box 1

"The Cat That Played Cupid" by Eleanor H. Porter, in New England Magazine , pages 461-467

1905 Jun

Printed

Box 1

"The Cheering Up of Miss Dearing" by Eleanor H. Porter, in The Congregationalist and Christian World , pages 727-728

1913 Nov

Printed

Box 1

"The Difference" by Eleanor H. Porter, in Lippincott's Monthly Magazine , page 32, in the back of the magazine with the advertisements

1903 May

Printed

Box 1

"The Fall of a Kitchen Barometer" by Eleanor H. Porter

n.d.

Printed

Box 1

"The Flagging of 688" by Eleanor H. Porter, in Young's Magazine , pages 352-357

1912 Jun

Printed

Box 1

"For Mikey" by Eleanor H. Porter, pages 11-19

n.d.

AMs

Box 1

"For Mikey" by Eleanor H. Porter

n.d.

3 Printed

Box 1

"For Miss Rachel -- A Thanksgiving" by Eleanor H. Porter, in The Housewife , pages 3-4

1909 Nov

Printed

Box 1

"How Patsey Went to Mont-Lawn" by Eleanor H. Porter, in The Christian Herald , pages 795-796

1916 Jul 5

Printed

Box 1

"Illustrated Proverbs" by Eleanor H. Porter

n.d.

Printed

Box 1

"In the Face of Tradition" by Eleanor H. Porter, in Smith's Magazine , pages 78-84

1911 Apr

Printed

Box 1

"Keziah" by Eleanor H. Porter, in New England Magazine , pages 723-727

1904 Aug

Printed

Box 1

"Lily Ann" by Eleanor H. Porter, 11 p., with pencilled corrections and changes

n.d.

TMsS

Box 1

"Little Pard" by Eleanor H. Porter, in Smith's Magazine , pages 411-418

1909 Jun

Printed

Box 1

"The Man Who Fought At Home" by Eleanor H. Porter, 12 p., with pencilled corrections and changes

n.d.

TMsS

Box 2

Mary Marie by Eleanor H. Porter, 146 sheets

1920

galleys

Box 2

Miss Billy Married by Eleanor H. Porter, Partial Draft, Miscellaneous Pages

n.d.

AMs

Box 2

"Money, Love and Kate" by Eleanor H. Porter, 137 pages, published as a serial in The Modern Priscilla , formerly titled "A Snowball of the Fates," with pencilled corrections and changes

ca. 1920

TMs

Box 2

"On the Trail of the Intangible" by Eleanor H. Porter, 21 p., in Cosmopolitan, with pencilled corrections and changes

1906

TMsS

Box 2

"On the Trail of the Intangible" by Eleanor H. Porter, in Cosmopolitan , pages 21-30

1906 May

Printed

Box 2

"Polly's Day of Fun" by Eleanor H. Porter, in The Congregationalist and Christian World , pages 195-196

1903 Aug 8

Printed

Box 2

"Polly's Day of Fun" by Eleanor H. Porter, in The Congregationalist and Advance , page 265

1918 Sep

Printed

Box 2

"A Snowball of the Fates" by Eleanor H. Porter, published as a serial in 1920 in The Modern Priscilla under the title of Money, Love and Kate

ca. 1920

AMs & TMsS

Box 2

"Strayed" by Eleanor H. Porter, 8 p., in Pearson's , with pencilled corrections and changes

1905

2 TMs

Box 2

"Strayed" by Eleanor H. Porter, in Pearson's , pages 302-304

1905

Printed

Box 2

"Tangled" by Eleanor H. Porter, in The Blue Book Magazine , pages 1022-1046

1908 Mar

Printed

Box 2

"The Twins' Journey" by Eleanor H. Porter, in The Comrade , in six parts

1911-1912

Printed

Box 2

"A Vacation Exchange" by Eleanor H. Porter, in The Comrade , in seven chapters

1910 Jun-Jul

Printed

Box 2

"When Beth Came Home" by Eleanor H. Porter, in The Christian Herald , pages 217, 222, 225-226

1914 Mar

2 Printed

Box 2

"When Grandma Took to Tangoing" by Eleanor H. Porter, in The Ladies Home Journal , pages 5 and 55

1915 Aug

Printed
Box 3

Correspondence re Dawn Bookings (with Houghton Mifflin Company)

1918-1920

33 items

[the list of bookings includes the theater, city, and play date for Dawn ; other topics in this folder include royalties, dedication of the book, and requests for Porter's autograph from the publisher]

Box 3

Correspondence with Houghton Mifflin Company

1917-1920

15 items

[includes a fan letter concerning Just David , letters from Eleanor H. Porter(carbons), R. N. Linscott, Roger L. Scaife, Ferris Greenslet, and letters about the Swedish translation of Oh, Money! Money! ]

Box 3

Correspondence re the Just David dramatization

1916-1924

54 items

[includes letters from Eleanor H. Porter(carbons), Ferris Greenslet, Roger L. Scaife, A. F. Houghton(copy), George C. Tyler, Warren E. Benson, and Grace LaSalle; and also discusses sharing the cost of legal representation over the controversy with The L.C. Page and Companyinvolving property rights over the name "Pollyanna" (1916 Apr 21, 27, May 5, 6); and the success of Pollyanna as a play (1916 Jun 5)]

Box 3

Correspondence re "A Minstrel of the Hills"

1910 & 1915

14 items

[includes letters from P. W. Hansl, editor of The Circle Magazine , Lewis E. Orcuttof The Thwing Company, Eric Schulerof The Author's League of America, and typed letter signed from Eleanor H. Porter, April 30, 1915, to Edward H. Warren, concerning the copyright to "A Minstrel of the Hills"]

Box 3

Correspondence re Money, Love and Kate , including Eleanor H. Porter's Early Records re the manuscript

1910-1911, 1919-1922

34 items

[includes letters from Thomas Newell Metcalf, Lilian D. Rice, Perriton Maxwell, fiction editor of The Modern Priscilla , Eleanor H. Porter (carbons), John Lyman Porter, and Edward H. Warren, Henry W. Newhall; and discusses changing the title of "Snowball of the Fates" (1920 Mar 8 & 10; April 21) the magazine's error in describing the story as her final work (1920 Aug 3, 6, 23, 30); and the motion picture rights to the story (1922 Oct 16,21, 23 & 31)]

Box 3

Correspondence re "The Nickel"

1917-1920

15 items

[includes letters from Leon E. Dadmun, Atlas Film Corporation, and Eleanor H. Porter (carbons) about making a serial picture based on her script which was prevented by war conditions]

Box 3

Correspondence with Publishers

1905-1915

72 items

[includes letters from Frances V. Warner, John Phillips, Hollis Corbin, Lilian D. Rice, Elizabeth Jordan, Eleanor H. Porter (copy May 17, 1913), Frederick A. Stokes, Ralph T. Hale, Russell Doubleday, H. J. Jenkins, Robert Hardy, Rutger Jewett, Elizabeth Ansley, Christopher D. Morley(1915 Mar 6, May 26, Oct 1, 7; 1916 Mar 30), and Albert A. Boyden; and mentions the following short stories, "Because of Tiglath-Pileser," "The Man Who Fought At Home," "Angelus and Others," and "Lily Ann"]

Box 3

Correspondence with Publishers

1916-1936

63 items

[includes letters from Lilian D. Rice, Robert J. Shores, Verne H. Porter, Lillian Soskin, Amos R. Wells, Walter H. Baker, James E. Tower, E. V. Durling, Webb Waldron, Ethel M. Colson, Elizabeth Jordan, Eleanor H. Porter(carbons), Erich Brandeis, John T. Faris, John F. Ancona, Frank Howard Clarkfor Willis & Inglis Motion Picture and Theatrical Enterprises, and Edward Hemmer; also includes correspondence of John Lyman Porterwith publishers and others as the executor of Eleanor Porter's estate following her death in 1920]

Box 3

Correspondence with Short Story Magazines re copyright to Eleanor H. Porter's stories (A-L)

1907-1919

76 items

[letters to magazines arranged alphabetically according to the title of the magazine include The American Magazine , The Arena , The Argonaut , The Author's League of America, The Century , Christian Endeavor World , The Christian Herald , Collier's Weekly , The Comrade , The Congregationalist and Christian World , The Cosmopolitan Magazine , Countryside Magazine , The Criterion , The Designer , The Editor , The Farmer's Wife , Harper's Bazaar , Holland's Magazine , Home Progress Magazine , The Housewife , Judge , The Ladies Home Journal , Leslie's Weekly , and Lippincott's Magazine ]

Box 3

Correspondence with Short Story Magazines re copyright to Eleanor H. Porter's stories (M-Y)

1907-1918

63 items

[letters to magazines include McBrides's Magazine , McCall's Magazine , The McClure Newspaper Syndicate, Metropolitan Magazine , Mother's Magazine , The Frank A. Munsey Company, Needlecraft , The New England Magazine , Pearson's Magazine , The People's Home Journal , Pictorial Review , The Pilgrim , The Pittsburgh Bulletin , Red Book Magazine , Scribner's Magazine , Short Stories , Smith's Magazine , The Springfield Republican , Street and Smith Publishers, The Suburban , Ten Story Book , Vogue , Watson's Magazine , Woman's Home Companion , The World , Young's Magazine , Youth's Companion ]

Box 3

Correspondence re Sister Sue

1920-1923

24 items

[letters include those from Paul R. Reynolds, John Lyman Porter, Sol Lesser, Frederick H. Chase, and Edward H. Warren, all discussing the motion picture rights and possible deals concerning its production]

Box 3

Correspondence re The Story of Marco , including royalty statements from the Methodist Book Concernand a synopsis of the book

1911-1925

46 items

[letters include a typed letter signed from Eleanor H. Porter, December 8, 1911, responding to a request for personal information]
Miscellaneous Papers & Photographs
Box 3

Legal Papers of Eleanor H. Porter

1910-1921

12 items

[includes book contracts, a printed copy of her will, and blank legal forms]

Box 3

Notes re the Publication of Eleanor H. Porter's Short Stories and Books, kept by the author

n.d.

ca. 20 items

Photographs of Eleanor H. Porter (sepia)

n.d.

4 items

Photographs of Fred C. Hodgman(sepia)

n.d.

8 items

Photograph Albums - Vacation & Nature Scenes

n.d.

14 items

Box 3

Printed Material re Eleanor H. Porter

1902-1920

7 items
A. F. Houghton
Albert A. Boyden
Amos R. Wells
Christopher D. Morley
E. V. Durling
Edward H. Warren
Edward Hemmer
Eleanor H. Porter
Elizabeth Ansley
Elizabeth Jordan
Eric Schuler
Erich Brandeis
Ethel M. Colson
Ferris Greenslet
Frances V. Warner
Frank Howard Clark
Fred C. Hodgman
Frederick A. Stokes
Frederick H. Chase
George C. Tyler
Grace LaSalle
H. J. Jenkins
Henry W. Newhall
Hollis Corbin
James E. Tower
John F. Ancona
John Lyman Porter
John Phillips
John T. Faris
Leon E. Dadmun
Lewis E. Orcutt
Lilian D. Rice
Lillian Soskin
P. W. Hansl
Paul R. Reynolds
Perriton Maxwell
R. N. Linscott
Ralph T. Hale
Robert Hardy
Robert J. Shores
Roger L. Scaife
Russell Doubleday
Rutger Jewett
Sol Lesser
Thomas Newell Metcalf
Verne H. Porter
Walter H. Baker
Warren E. Benson
Webb Waldron