A Collection in the
Clifton Waller Barrett Library of American Literature
Accession number 7729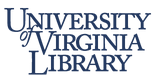 Special Collections Department, University of Virginia Library
Contact Information:
University of Virginia Library
Alderman Library
University of Virginia
Charlottesville, Virginia 22903
USA
Phone: (804) 924-3025
Fax: (804) 924-3143
Email: mssbks@virginia.edu
Processed by: Special Collections Department Staff
Date Completed: 1997
Encoded by: Elizabeth Slomba
© 1997 By the Rector and Visitors of the University of Virginia. All rights reserved.
Repository
University of Virginia. Library. Special Collections Dept. Alderman Library University of Virginia Charlottesville, Virginia 22903 USA
Collection Number
7729
Title
Josiah Gilbert Holland Collection 1860-1881
Extent
ca. 20 items
Creator
Location
Language
English
---
Access
Collection is open to research.
Publication Rights
EDIT ME!
Preferred Citation
EDIT ME!
Acquisition Information
Deposit, 1964 Nov 11
Funding Note
Funded in part by a grant from the National Endowment for the Humanities
---
Josiah Gilbert Hollandto C. C. Shackford

1860 Oct 19

ALS, 1 p.

[Will give lecture if his schedule permits.]

Josiah Gilbert Hollandto "My Dear Sir"

1865 Oct 22

ALS, 1 p.

[Declines invitation to lecture because of prior commitment.]

Josiah Gilbert Hollandto Edward DeForest

1867 Sep 18

ALS, 1 p.

[Gives lecture schedule.]

Josiah Gilbert Hollandto Mr. Rich

1867 Oct 1

ALS, 1 p.

[Proposes the title "The Woman Question" for an upcoming lecture.]

Josiah Gilbert Hollandto Thomas Dana

1870 Jun 7

ALS, 1 p.

[Has no plans to lecture this season; may change his mind.]

Josiah Gilbert Hollandto Henry Howard

1873 Mar 5

ALS, 1 p.

[Congratulates him on election as governor of Rhode Island; appreciates Howard's remarks on his novel, Arthur Bonnicastle. ]

Josiah Gilbert Hollandto Hjalmar Hjorth Boyesen

1875 Aug 12

ALS, 1 p.

[Regrets he has no photograph to send; promises to send one later.]

Josiah Gilbert Hollandto Col. George E. Waring, Jr.

1876 Feb 2

ALS, 2 p.

[Says lost gloves not his; may belong to Col. [Thomas Wentworth] Higginsonor Mr. Ayer; does not believe [Bret] Harte's book sold for $10,000.]

Josiah Gilbert Hollandto Hjalmar Hjorth Boyesen

1876 May 26

ALS, 1 p.

[Declines to send an old poem for publication; does not have the strength to write a new one.]

Josiah Gilbert Hollandto Hjalmar Hjorth Boyesen

1876 Oct 16

ALS, 1 p.

[Will send letter from [Richard Watson] Gilderregarding stories submitted by Boyesen.]

Josiah Gilbert Hollandto "Dear Sir"

1877 Mar 27

ALS, 1 p.

[Declines invitation to lecture.]

Josiah Gilbert Hollandto Hjalmar Hjorth Boyesen

1877 Apr 20

ALS, 1 p.

[Says Clemens Petersenwishes to write a paper on Bjornsen; asks if this will interfere with his plans.]

Josiah Gilbert Hollandto Hjalmar Hjorth Boyesen

1878 Jan 30

ALS, 1 p.

[Suggests an illustrated article on the educational life of European universities.]

Josiah Gilbert Hollandto Will C. Pershing

1878 Feb 11

ALS, 1 p. w/env

[Declines an invitation to write for Pershing's magazine because of his own duties to his own magazine.]

Josiah Gilbert Hollandto Hjalmar Hjorth Boyesen

1878 Feb 25

ALS, 1 p.

[Says Scribner's Monthlyis interested in [Boyesen's] "A Daughter of the Philistines."]

Josiah Gilbert Hollandto "Dear Sir"

1879 Jan 24

ALS, 1 p.

[Remarks that he and [Richard Watson] Gildercannot understand the last lines of material submitted; asks him to look it over again.]

Josiah Gilbert Hollandto "Dear Sir"

1880 Feb 21

ALS, 2 p.

[Has seen Mrs. Conyer; praises her hard work and successful experiment.]

Josiah Gilbert Hollandto Williams

1880 May 4

ALS, 1 p.

[Congratulates him on his article entitled "The Government of Large Cities"; praises its moral insight and moral earnestness.]

Josiah Gilbert Hollandto [Richard Watson] Gilder

1880 Jun 12

ALS, 2 p.

[Gives his opinion of Walt Whitman; belittles him and his talent as a poet; comments that Mrs. Thaxter's fever is strong.]

Josiah Gilbert Hollandto [Richard Watson] Gilder

1880 Sep 19

ALS, 3 p.

[Likes Stedman's work on Walt Whitmanbecause of its critical view of the subject; calls Whitman's art a "monster" and a "bastard"; does not believe he made a contribution to American literature; compares him unfavorably to other American literary figures such as Poe, Longfellow, Lowell, Whittier, and Stedman.]

Josiah Gilbert Hollandto Admiral [George Henry] Preble

1881 Oct 10

ALS, 1 p.

[Politely refuses to publish his book.]

Josiah Gilbert Hollandto William B[uell] Sprague

n.y. Sep 4

ALS, 2 p.

[Will print his pamphlet; insists it be done in Springfield; dislikes having a local print job done at a firm a hundred miles away.]

Josiah Gilbert Hollandto Mrs. Foote

n.d.

ALS, 1 p.

[Declines invitation to visit because his wife is sick.]

Josiah Gilbert Hollandto Mr. Marvin

n.d.

ANS, 1 p.

[Reports that his own story, "Mistress of the Manse," is now ready to be printed.]
C. C. Shackford
Clemens Petersen
Edward DeForest
George E. Waring, Jr.
Henry Howard
Hjalmar Hjorth Boyesen
Josiah Gilbert Holland
Thomas Dana
Walt Whitman
Will C. Pershing
William B[uell] Sprague
[Bret] Harte
[George Henry] Preble
[Richard Watson] Gilder
[Richard Watson] Gilder
[Thomas Wentworth] Higginson