A Collection in the
Clifton Waller Barrett Library of American Literature
Accession number 5310-af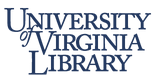 Special Collections Department, University of Virginia Library
Contact Information:
University of Virginia Library
Alderman Library
University of Virginia
Charlottesville, Virginia 22903
USA
Phone: (804) 924-3025
Fax: (804) 924-3143
Email: mssbks@virginia.edu
Processed by: Special Collections Department Staff
Date Completed: 1997
Encoded by: Elizabeth Slomba
© 1997 By the Rector and Visitors of the University of Virginia. All rights reserved.
Repository
University of Virginia. Library. Special Collections Dept. Alderman Library University of Virginia Charlottesville, Virginia 22903 USA
Collection Number
5310-af
Title
Bret Harte Collection 1875
Extent
1 item
Creator
Location
Language
English
---
Access
Collection is open to research.
Publication Rights
EDIT ME!
Preferred Citation
EDIT ME!
Acquisition Information
Purchase, 1992 May 20
Funding Note
Funded in part by a grant from the National Endowment for the Humanities
---
Draft written and signed by Bret Hartewith deposit slip on verso with Harte's signature

1875 Apr 26

ADS

[The writing on the draft is extremely faded, and the transcript follows:

New York. April 26th, 1875

One day after sight please pay to the order of myself Twenty Five Dollars and charge to use of Bret Harte.

To: [Elisha] Bliss Jr.
American Publishing Co.
Hartford, Conn[ecticut]

Bret Harte
[Elisha] Bliss Jr.
Hartford, Conn[ecticut]
New York