A Collection in the
Clifton Waller Barrett Library of American Literature
Accession number 8828-a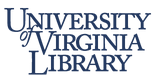 University of Virginia Library
Albert and Shirley Small Special Collections Library
University of Virginia
Charlottesville, Virginia 22904-4110
USA
Phone: (434) 243-1776
Fax: (434) 924-4968
Reference Request Form:
https://small.lib.virginia.edu/reference-request/
URL:
http://small.library.virginia.edu/
© 1997 By the Rector and Visitors of the University of Virginia. All rights reserved.
Funded in part by a grant from the National Endowment for the Humanities.
Processed by: Special Collections Department Staff
Repository
University of Virginia. Library. Special Collections Dept. Alderman Library University of Virginia Charlottesville, Virginia 22903 USA
Collection Number
8828-a
Title
Samuel Francis Smith Collection 1884-1895
Extent
6 items
Creator
Location
Language
English
---
Access Restrictions
Collection is open to research.
Use Restrictions
See the University of Virginia Library's use policy.
Preferred Citation
Samuel Francis Smith Collection, Accession 8828-a, Special Collections Department, University of Virginia Library
Acquisition Information
Deposit [ 1963 December 17] 1968 March 15
Funding Note
Funded in part by a grant from the National Endowment for the Humanities
---
---
Samuel Francis Smithto the Rev. Thomas DeWitt Talmage

1884 Nov 28

ALS, 3 p.

[Congratulates a fellow clergyman -whom he has not personally met -on his 53rd birthday. Praises his stimulating sermons, his work as an editor [ Frank Leslie's Sunday Magazine], and his writings.]

Samuel Francis Smithto Jenny O. Starkey

1893 Nov 9

APCS, 1 p.

[Regards a hymn Smith wrote for the Old School Boys of Boston. Corrects dates relating to his own attendance of the Eliot Schoolas well as a printer's error in the hymn.]

Samuel Francis Smithto Alfred [Seelye] Roe

1893 Dec 17

ALS, 1 p.

[Informs Roe of his schedule. Will be happy to meet him and his friends at his home.]

Samuel Francis Smithto Secor

1894 May 15

ALS, 3 p.

[Thanks him for 3 letters, especially the one containing Grover Cleveland's acknowledgement, and for a set of beautiful orange spoons. Feels undeserving of Mr. Secor's interest in him -promises to write him 50 copies of America, will send them in installments. He also sent on request a copy of Americato Penn College, Ashatoosa, Iowa, to be hung framed on the library walls. Begs him to take care of his health and eyes, as a blind man would make a miserable engraver.]

Samuel Francis Smithto Secor

1895 Apr 16

ALS, 3 p.

[Has not responded to his letter sooner because of his tremendous correspondence after a testimonial. Responding to the many congratulations, etc., has been too much for his tired old eyes -mentions an assembly of 5,000 people who "shared in the excitement of the congregations." Also mentions a portrait, painted by [George De Maduro?] Peixotto, (of him ?) to be hung in Memorial Hall at Harvard. Remarks on social events. Comments on the " ConnecticutFast Day" which in Massachusettshas been replaced by "Patriots' Day."]
Leaf from a book, signed, from Poems of House and Country.

n. d.
Alfred [Seelye] Roe
Grover Cleveland
Jenny O. Starkey
Samuel Francis Smith
Thomas DeWitt Talmage
[George De Maduro?] Peixotto
Ashatoosa, Iowa
Connecticut
Massachusetts