A Collection in the
Clifton Waller Barrett Library of American Literature
Accession number 8529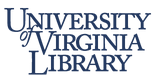 Special Collections Department, University of Virginia Library
Contact Information:
University of Virginia Library
Alderman Library
University of Virginia
Charlottesville, Virginia 22903
USA
Phone: (804) 924-3025
Fax: (804) 924-3143
Email: mssbks@virginia.edu
Processed by: Special Collections Department Staff
Date Completed: 1997
Encoded by: Courtney Boissonnault
© 1997 By the Rector and Visitors of the University of Virginia. All rights reserved.
Repository
University of Virginia. Library. Special Collections Dept. Alderman Library University of Virginia Charlottesville, Virginia 22903 USA
Collection Number
8529
Title
Seba Smith/Major Jack Downing Collection 1838-1851
Extent
3 items
Creator
Location
Language
English
---
Access
Collection is open to research.
Publication Rights
EDIT ME!
Preferred Citation
EDIT ME!
Acquisition Information
Deposit [ 1963 December 17] 1967 February 20
Funding Note
Funded in part by a grant from the National Endowment for the Humanities
---
Letter of "Major Jack Downing" to the editor of the Leveller.

1851 February

AMsS, 4 p.
Seba Smithto unknown

1838 June 2

ALS, 1 p.

[Letters of recommendation for George W. Chase, a native of Portland, Maine, a young lawyer hoping to establish himself in the western states.]

Seba Smithto George Rex Graham

1843 July 6

ALS, 1 p.

[Writes to Graham in the absence of Rufus Wilmot Griswold, regarding literary contributions by Seba Smithfor Graham's Magazine. Short story: " A Race for a Sweetheart" is mentioned, but not submitted to this journal.]
George Rex Graham
George W. Chase
Jack Downing
Rufus Wilmot Griswold
Seba Smith