A Collection in the
Clifton Waller Barrett Library of American Literature
Accession number 6978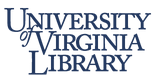 Special Collections Department, University of Virginia Library
Contact Information:
University of Virginia Library
Alderman Library
University of Virginia
Charlottesville, Virginia 22903
USA
Phone: (804) 924-3025
Fax: (804) 924-3143
Email: mssbks@virginia.edu
Processed by: Special Collections Department Staff
Date Completed: 1997
Encoded by: Elizabeth Slomba
© 1997 By the Rector and Visitors of the University of Virginia. All rights reserved.
Repository
University of Virginia. Library. Special Collections Dept. Alderman Library University of Virginia Charlottesville, Virginia 22903 USA
Collection Number
6978
Title
Alice and Phoebe Cary Collection 1850-1869
Extent
ca. 24 items
Creator
Location
Language
English
---
Access
Collection is open to research.
Publication Rights
EDIT ME!
Preferred Citation
EDIT ME!
Acquisition Information
Purchase, 10 Jan 1963
Funding Note
Funded in part by a grant from the National Endowment for the Humanities
---
"Hunter's Song" by Alice Cary

n.d.

AMsS, 1 p.
Susan Caryto "My dear sister"

1850 Jun 30

ALS, 4 p.

[Describes trip from Cincinnatito Wareham, Massachusetts; her travels by steamer and rail, visits to Canadaby the wire bridge and the state prison in Auburn, New York; visit to Niagra Fallsand Buffalo; and her steamer trip down the Hudson Riverto New York City. ]

Alice Caryto "My dear sister"

1850 Aug 12

ALS, 3 p.

[Mentions a visit to John Greenleaf Whitter's house near Bostonand his return visit to the Cary house.]

Phoebe Caryto Rev. H. W. Parker

1852 Jan 6

ALS, 2 p.

[Sends the conclusion of a story and mentions Alice Cary's ill health.]

Alice Caryto "My dear sister"

1862 Dec 13

ALS, 8 p.

[Writes about the death of a sister (Elmina ?).]

Phoebe Caryto Lucy [Carnahan]

1868 Aug

ALS, 4 p.

[Mentions Dr. Charles F. Deemsand Horace Greeley. ]

[ Alice Cary] to Lucy [Carnahan]

1869 Sep or Oct

AL, 3 p.

[Incomplete letter, mentions efforts to have Lucy's story published in Harpers. ]

Phoebe Caryto Lucy [Carnahan]

n.y. Jan 28

ALS, 3 p.

[Describes her trip to Washingtonto attend a reception.]

Alice Caryto Lucy [Carnahan]

n.y. Apr 14

AL, 5 p.

[Concerns negotiations with the Weekly Home Journalto get one of Lucy's stories published, also attempts to publish some of her own works.]

Phoebe Caryto Lucy [Carnahan]

n.y. Apr 26

ALS, 5 p.

[Concerning argument with Whitelaw Reidabout the "perfectly contemptible tone of the Tribunetoward women's rights."]

Alice Caryto Lucy [Carnahan]

n.y. May 18

ALS, 3 p.

[Mentions Sunday night social gathering at the Cary home, also mentions Alice Cary's recent illness.]

[ Phoebe Cary] to "My dear child"

n.y. May 21

AL, 4 p.

[Mentions Sunday night's guests; her note of apology to Whitelaw Reidconcerning a dispute over women's rights; and sending a story to Galaxyand to Weekly Home Journalfor review.]

[ Phoebe Cary] to Lucy [Carnahan]

n.y. Jun 16

AL, 4 p.

[Discusses plans for a wedding and other social events.]

Phoebe Caryto "My dear sister"

n.y. Jul 8

ALS, 3 p.

[Mentions Elmina's failing health, possible travel plans, and a repeated marriage proposal.]

Alice Caryto Lucy [Carnahan]

n.y. Aug 5

ALS, 4 p.

[Sent Lucy's stories to Repositoryand Harpersfor review.] fragmentary

Phoebe Caryto Lucy [Carnahan]

n.y. [Oct 13]

ALS, 3 p.

[Mentions plans for a trip to the country.]

Phoebe Caryto Lucy [Carnahan]

n.d.

ALS, 4 p.

[Discusses the renovation of a house and the ill health of Lucy's mother.]

Phoebe Caryto Lucy [Carnahan]

n.d.

ALS, 2 p.

[Writes to assure Lucy that an article in the Home Journalwas not intended as a criticism of her work.]

Alice Caryto Lucy [Carnahan]

n.d.

ALS, 3 p.

[Discusses poor pay for being published and plans to take in lodgers in the fall; also mentions attempts to have stories published in various magazines.]

Alice Caryto Lucy [Carnahan]

n.d.

ALS, 4 p.

[Mentions an article concerning Lucy in the Home Journal, her own health and the condition of Lucy's mother, and plans to visit James Cooper. ]

Alice Caryto Lucy [Carnahan]

n.d.

ALS, 4 p.

[Discusses publication of "Elizabeth's Heifer" in the November edition of Harper'sand the possible publication of Lucy's story in Demorest's. ]

Alice Caryto unknown

n.d.

ALS, 2 p.

[Concerning a death in the family.] fragmentary

Alice Caryto unknown

n.d.

ALS, 5 p.

[Concerning a promise made to Susan B. Anthonyto write for the Revolution. ]

[ Phoebe Cary] to Lucy [Carnahan]

n.d.

AL, 5 p.

[Discusses her attendance of poetry readings and social functions.] fragmentary
Alice Cary
Charles F. Deems
H. W. Parker
Horace Greeley
James Cooper
John Greenleaf Whitter
Lucy [Carnahan]
Phoebe Cary
Susan B. Anthony
Susan Cary
Whitelaw Reid
Auburn, New York
Boston
Buffalo
Canada
Cincinnati
Hudson River
New York City
Niagra Falls
Wareham, Massachusetts
Washington