A Collection in the
Clifton Waller Barrett Library of American Literature
Accession number 7922-a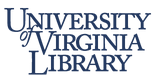 Special Collections Department, University of Virginia Library
Contact Information:
University of Virginia Library
Alderman Library
University of Virginia
Charlottesville, Virginia 22903
USA
Phone: (804) 924-3025
Fax: (804) 924-3143
Email: mssbks@virginia.edu
Processed by: Special Collections Department Staff
Date Completed: 1997
Encoded by: Courtney Boissonnault
© 1997 By the Rector and Visitors of the University of Virginia. All rights reserved.
Repository
University of Virginia. Library. Special Collections Dept. Alderman Library University of Virginia Charlottesville, Virginia 22903 USA
Collection Number
7922-a
Title
Edward Payson Roe Collection 1871-1888
Extent
20 items
Creator
Location
Language
English
---
Access
Collection is open to research.
Publication Rights
EDIT ME!
Preferred Citation
EDIT ME!
Acquisition Information
Deposit [ 17 Dec 1963] 14 Nov 1966
Funding Note
Funded in part by a grant from the National Endowment for the Humanities
---
"Fruit and Nut Trees: An Arbor-Day-Plea"

n. d.

AMsS, 10 p.
Edward Payson Roeto Charles Mumford

1871 May 13

ALS, 1 p.

[Encloses [manuscript ?]; indicates his willingness to cut it if it is too long; invites him to visit; writes that he will soon send a check for $20.]

Edward Payson Roeto Charles W. [Squires]

1874 Oct 9

ALS, 1 p.

[Sends autograph in response to request for [Squire's] collection of "Knights of the Quill."]

Edward Payson Roeto A. H. Holloway

1877 Feb 27

ALS, 1 p.

[Thanks him for "interesting volume."]

Edward Payson Roeto Frank S. Wood

1879 Apr 22

ALS, 1 p.

[Expresses thanks for being honored by Wood's Society.]

Edward Payson Roeto Editors, Youth's Companion

1884 Oct 21

ALS, 8 p.

[Outlines a story of a war refugee family based on Memoirs of the War of the Revolution in the Southern Dept. of the United States; indicates his desire to produce what the editors want and to cooperate in every way; hopes for sufficient remuneration as he is financially pressed.]

Edward Payson Roeto [Samuel Sidney] McClure

1884 Oct 22

ALS, 1 p.

[Approves circular and hopes to hear from McClure about his sister's [ Mary Abigail Roe] story as well as his own.]

Edward Payson Roeto S[amuel] S[idney] McClure

1885 May 9

ALS, 1 p.

[Writes that, because of the volume of other work, he must know when the requested piece would be required and what he would receive for it before making a commitment.]

Edward Payson Roeto [Samuel Sidney] McClure

1885 Aug 27

ALS, 2 p.

[Writes that Current, which had been publishing a story of his, failed; fears he will suffer financial loss as a result; states that failure has impelled him to write " Significant Hummingbirds, " which he describes, to recoup losses; offers to sell it for $200.]

Edward Payson Roeto S[amuel] S[idney] McClure

1885 Sep 7

ALS, 1 p.

[Writes that, although he has had another offer for [" Significant Hummingbirds"], he has awaited McClure's response; sends the manuscript and points out its timeliness, because much criticism is being expressed of "wearing little birds."]

Edward Payson Roeto [Samuel Sidney] McClure

1885 Sep 22

ALS, 1 p.

[Excuses his delay in replying because he was on a mountain excursion with [Henry Mills] Alden; accepts the rejection of his story and will try again.]

Edward Payson Roeto [Samuel Sidney] McClure

1885 Nov 11

ALS, 1 p.

[Writes that he will meet McClure in December to discuss requests; states he is reluctant to take on new commitments because of promised work; hopes to begin war stories shortly; explains that he must write when the mood strikes rather than promise "a certain length and at a certain time"; writes he must complete work for Harper's [Monthly]. ]

Edward Payson Roeto S[amuel] S[idney] McClure

1885 Dec 2

ALS, 2 p.

[Explains the illness of his child prevented their planned meeting; requests a letter stating the type of work desired; states he will do his best but cannot meet demands as to length and completion date.]

Edward Payson Roeto [Samuel Sidney] McClure

1885 Dec 10

ALS, 1 p.

[States that he is writing a book which will provide more income that short stories; writes he will communicate with McClure when he has more time for stories.]

Edward Payson Roeto Perry, Mason & Co.

1886 Feb 3

ALS, 3 p.

[Discusses a short story, which he has almost completed; writes he will submit it to [ Youth's Companion], his first attempt having been rejected; comments on a story which recently appeared in their publication which affected him deeply.]

Edward Payson Roeto Editor, New YorkStar

1886 Feb 4

ALS, 3 p.

[Discusses observance of the Sabbath and the role of Sunday newspapers; believes Sunday should be set apart from the rest of the week and publications should emphasize literature and articles leading to "higher thoughts . . . and better living" rather than business and crime.]

Edward Payson Roeto Perry, Mason & Co.

1886 Apr 24

ALS, 2 p.

[Expresses understanding of an editor's right to choose his material and accepts the rejection of his story, which he has submitted elsewhere; writes that he is "mulish enough" to try again.]

Edward Payson Roeto S[amuel] S[idney] McClure

1886 Nov 8

ALS, 2 p.

[Writes that he has returned from Charlestonwith material for a story; states he will leave in 2 weeks for Santa Barbara, Californiawith his family; expects the railroad companies and Santa Barbarato profit from his literary work; hopes for financial concessions; explains that, having "endorsed for a relative and lost everything," he is in financial difficulty.]

Edward Payson Roeto F. B. Wright, [Editor, the Graphic News]

1887 Feb 9

ALS, 1 p.

[Accepts, on behalf of his friend, whatever seems fair for the manuscript and photographs; believes the article will be an attractive feature in Wright's magazine.]

Edward Payson Roeto Editor, Lippincott's Magazine

1888 Apr 9

ALS, 1 p.

[Offers for publication a love story, " A Queen of Spades, " for which he asks $300 to be paid as soon as possible; reserves the right to publish in book form at a later date.]
A. H. Holloway
Charles Mumford
Charles W. [Squires]
Edward Payson Roe
F. B. Wright
Frank S. Wood
Mary Abigail Roe
S[amuel] S[idney] McClure
[Henry Mills] Alden
[Samuel Sidney] McClure
Charleston
New York
Santa Barbara
Santa Barbara, California