A Collection in the
Clifton Waller Barrett Library of American Literature
Accession number 6991-f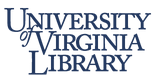 Special Collections Department, University of Virginia Library
Contact Information:
University of Virginia Library
Alderman Library
University of Virginia
Charlottesville, Virginia 22903
USA
Phone: (804) 924-3025
Fax: (804) 924-3143
Email: mssbks@virginia.edu
Processed by: Margret Groschel
Date Completed: 1997
Encoded by: Courtney Boissonnault
© 1997 By the Rector and Visitors of the University of Virginia. All rights reserved.
Repository
University of Virginia. Library. Special Collections Dept. Alderman Library University of Virginia Charlottesville, Virginia 22903 USA
Collection Number
6991-f
Title
Nathaniel Parker Willis Collection 1835-1863
Extent
71 items
Creator
Location
Language
English
---
Access
Collection is open to research.
Publication Rights
EDIT ME!
Preferred Citation
EDIT ME!
Acquisition Information
Deposit [ 1963 Dec 17] 1966 Sep 12
Funding Note
Funded in part by a grant from the National Endowment for the Humanities
---
"Yours very truly, N. P. Willis"

n. d.

Autograph

Quotation beginning, "If there is a feature of the human soul . . ."

1849

AMsS, 1 p.

Poem, " Impromptu"

n. d.

AMsS, 1 p.

[Tipped to paper with engraving of Ashland; marked Page 5.]

Essay, "Jottings-down about the time of the Queen's Marriage"

n. d.

AMs, 10 p.

Poem beginning, "My Mother! in thy prayer tonight . . ."

n. d.

AMs, 2 p.

Poem beginning, "Now I have seen a kadji . . ."

n. d.

AMs, 2 p.

[Includes ANS on verso to "Dear Sir" stating that the three verses he sent him are from his poem " The Lady Jane. "]

Poem, " Thou Hereafter"

n. d.

AMs, 1 p.

[Includes attached autograph; page is marked 3.]

Poem, " Toujours Perdrix"

1864 Mar 21

AMsS, 1 p.

Poem beginning, "We met like rain-drops in the air . . ."

n. d.

AMsS, 2 p.

[Includes attached magazine drawing.]
Nathaniel Parker Willis, England, to Mrs. Skinner

[1835]

ALS, 3 p.

[Says he is pleased and flattered that she will present him at Lady Arundel's hall; recalls meeting her and her celebrated friend [Jane] Porter, a writer.]

Nathaniel Parker Willis, London, to Messrs. Harper, New York

[1836] Nov 2

ALS, 2 p.

[Gives the Harper Co.instructions for the republishing of Pencillings; says the volumes will be dedicated to John B. Van Schaick. ]

Nathaniel Parker Willis, New York, to [Benjamin Franklin] Butler, Washington

1838 Nov 2

ALS, 1 p.

[Says he is writing a book on American scenery to be published in England; asks for his help in getting the duty reduced; makes an argument why the whole book should not be subject to duty.]

Nathaniel Parker Willis, Old Charlton, Kent, to Mary Russell Mitford, Reading, England

1839 Aug 6

ALS, 3 p.

[Says he has dedicated " Tortesa the Usurer" to her without her permission; says that this play and " Bianca Visconti Or The Heart Overtasked" have been so successful in Americathat he could buy a beautiful farm on the Susquehanna; sends book by Miss Sedgwick; talks about a book on travel in the making; encourages her to give up all other writing in favor of play writing where she is so very successful; talks about a planned trip to the south of Europe; urges her to join him and his wife.]

Nathaniel Parker Willis, Dublin, Ireland, to James Henry Hackett, Dublin

[1840]

ALS, 3 p.

[Says he has been to the theater in Dublintwice to see Hackett perform his Yankee characters; invites him to dine at the Rev. Dr. Wall's , where he will meet the Lord Mayor of Dublinand others.]

Nathaniel Parker Willis, New York, to Asa Hutchinson, New York

1844 Aug 12

ALS, 2 p.

[Writes on behalf of a committee; mentions plans to give a free concert in New Yorkin honor of General Morris who has done so much for the country; asks him to participate; includes signatures of Dr. Alban Goldsmithand George Endicott. ]

Nathaniel Parker Willis, New York, to Abraham Hart, Carey & Hart, Philadelphia

1846 Nov 19

ALS, 1 p.

[Explains why certain poems of his do not lend themselves to drawings; says they express feelings and are not of a descriptive nature, but that others are suitable for Mr. Lentze's pencil; mentions a book review.]

Nathaniel Parker Willis, Glenmary, England, to Rev. John Gorham Palfrey, Boston

1840 Jul 8

ALS, 3 p.

[Discusses poetry that Willis promises to write for North American Review, sooner or later; mentions the high regard The North American Reviewenjoys in England. ]

N. Willis, Cambridge, to "My Dear Sir"

1849 May 14

ALS, 3 p.

[Complains that his lectures and meetings at Cambridgetake up all his time; mentions correspondent's work on a collection of Egyptian and Moorish plates belonging to Willis.]

Nathaniel Parker Willis, Highland Terrace, to Elizabeth Oakes Smith

1852 Oct 24

ALS, 1 p.

[States that the Home Journalis always at her service.]

Nathaniel Parker Willis, Idlewild, to Benson John Lossing, [ New York]

1853 Sep 14

ALS, 3 p.

[Discusses some of his verses and the imminent birth of a daughter or son.]

Nathaniel Parker Willisto George Pope Morris, [ Philadelphiaor New York]

1854 Mar

ALS, 2 p.

[Discusses his recovery from illness, the publication of a piece in Morris' periodical, and painter [Lawrence] who "makes everybody look as they will look in Heaven."]

Nathaniel Parker Willis, Idlewild, to Epes Sargent, [ Boston]

1854 Nov 26

ALS, 3 p.

[Discusses " Lysteria, " a dramatic poem; asks him who the author is; finds fault with an engraving of himself; wants Mr. Smith, the engraver, to change the eye area, the under lip, thicken the hair, etc.]

Nathaniel Parker Willis, Idlewild, to [Catherine Ann Ware] Warfield, [ Natchez]

1854 Dec 3

ALS, 3 p.

[Discusses a book she wants to sell to publisher; says he is so disgusted with negotiating bargains with publishers that he has somebody else do it for him; sympathizes with her; says that The Home Journalwill do its best to ensure the book's success once it is published.]

Nathaniel Parker Willis, Idlewild, to James T. Fields

1855 Jun 22

ALS, 2 p.

[Thanks him for a chronicle of his visit, which was glowingly written about by Mrs. Harry Otis; talks about his Dedication Hymn and a letter from Dr. [Beattie], London, regarding it; hopes that Fields will "insert" it somewhere; describes a June morning.] (tipped in book, The Bryant Festival at the Century)

Nathaniel Parker Willis, Idlewild, to the Rev. E. Peabody

1856 Jan 23

ALS, 4 p.

[Praises [Ephraim?] Peabody's wonderful writing, which is worth collecting; talks about his "brain-troubles"; says he has been advised by his physician to stop writing for several years or risk sudden death; chooses to take the risk rather than endure intellectual idleness; speaks about The Home Journal; says that all entries do not meet his high standards; invites the Peabody family to visit his house.]

Nathaniel Parker Willis, Idlewild>, to George Pope Morris, [ New York]

1856 Mar 23

ALS, 1 p.

[Thanks him for gossiping letter and asks for more of the same; reports on a novel in progress; mentions the frozen Susquehanna river. ] (A portion of the letter has been cut out because it obtained an obscene sentence.)

Nathaniel Parker Willis, Idlewild, to James T. Fields, New Yorkor Boston

1857 Aug 4

ALS, 1 p.

[Pleads with him to "give the world your likeness," namely, allow bearer of letter, [Mathew] Brady, to take his picture.]

Nathaniel Parker Willis, Idlewild>, to Nathaniel Ingersoll Bowditch

1857 Aug 6

ALS, 1 p.

[Says he is pleased to have received Bowditch's book Suffolk Surnames; states that excerpts from it have already appeared in The Home Journal, but he will speak of it again.]

Nathaniel Parker Willis, Idlewild, to Thomas Raynesford Lounsbury, [ Yale University]

1858 Mar 20

ALS, 2 p.

[Says he cannot help him with inquiries; offers "boyish" compositions he wrote in 1825, his Sophmore year; hopes they might be of help.]

Nathaniel Parker Willis, Idlewild, to [Theodore Sedgwick] Fay, [ New York]

1858 May 27

ALS, 1 p.

[Says that letter will be presented to Fay by New Yorklawyer James [B.] Thayer, who is to sail to Europe; states that Thayer would like to introduce George Greento Fay.]

Nathaniel Parker Willis, New Bedford, to H. Prescott, Boston

1859 Jan 27

ALS, 2 p.

[Regrets not to have met Prescott, a person of "sovereign genius," during his stay in Boston. ]

Nathaniel Parker Willis, Idlewild, to [John Williamson] Palmer, Baltimore

1859 Feb 6

ALS, 2 p.

[Discusses piece by Mrs. Palmer on Shakespeare; regrets not being able to use it in The Home Journal. ]

Nathaniel Parker Willis, Idlewild, to Almont Barnes, Carthage, New York

1859 Mar 11

ALS,2 p.w/env

[Discusses Barnes' poem [" The Eagle's Feather"] which Willis will probably publish.]

Nathaniel Parker Willis, Idlewild, to [John Williamson] Palmer, [ Baltimore]

1859 Apr 24

ALS, 1 p.

[Requests autograph; sends one of the stanzas Palmer speaks of.]

Nathaniel Parker Willis, Idlewild, to [John Williamson] Palmer, [ Baltimore]

1859 Jun 9

ALS, 1 p.

[Sends autograph of poem " Saturday afternoon"; acknowledges receipt of two books.]

Nathaniel Parker Willis, Idlewild, to Osmond Tiffany, [ Baltimore]

1859 Jun 11

ALS, 1 p.

[Acknowledges the receipt of a [book]; says he will look for Tiffany's name in review articles.]

Nathaniel Parker Willis, [ Washington], to James T. Fields, Paris, France

1859 Sep 24

ALS, 1 p.

[Says he would like Fields to go to the English Embassy and ask for the address of Lady Jenkins, one of the world's most charming women, widow of Sir Richard Jenkins, formerly president of the East India Company. ]

Nathaniel Parker Willis, Idlewild, to Anne Lynch Botta

1860 Apr 21

ALS, 2 p.

[Says that his household has been overwhelmed with company, "all up-hillers," and his wife is now sick in bed; says he cannot comply with Botta's request to write his own obituary; sends her some scraps which he has gathered over the years, which seem to him discriminating or noteworthy; speaks of his wife's great affection for Botta.]

Nathaniel Parker Willis, Idlewild, to John Williamson Palmer, [ Baltimore]

1860 Jul 9

ALS, 1 p.

[Says he is not able to help him with his inquiry; suggests approaching Henry Tuckermanwith the matter.]

Nathaniel Parker Willis, Idlewild, to Miss Faulkner

1860 Sep 12

LS, 1 p.

[Printed form-letter; tells her in a very polite way that he does not feel like writing her a personal letter.]

Nathaniel Parker Willis, Idlewild, to Frank W. Ballard

1860 Oct 5

ALS, 2 p.

[Thanks him for a flattering letter.]

Nathaniel Parker Willis, Idlewild, to George Pope Morris, [ New York]

1860 Dec 18

ALS, 1 p.

[Sends him what he believes is his best "Scripture Poem" ever; asks him to take it to Bonner.]

Nathaniel Parker Willis, [ Washington], to Mrs. Charles Eames, [ Washington]

1862 Jan 5

ALS, 1 p.

[Responds to her claim that he lives in a halo and that she does not know what his face looks like anymore by sending his "likeness"; walks past her home 6 times a day on his way to and from Willard's for his meals; looks up to her window for a smile, in vain.]

Nathaniel Parker Willisto one of his children

1863 Oct 13

ALS, 1 p.

[Says he is not feeling well and waits for "Mamma"; sends a letter from young Stace; signs letter, "your affectionate papa."]

Nathaniel Parker Willis, Idlewild, to George Pope Morris

1863 Oct 27

ALS, 2 p.

[Discusses Morris' health, Willis' family matters, The Home Journal, increase in advertising; mentions Epes Sargent. ]

Nathaniel Parker Willis, [ New York], to Teresa Viele, [ New York]

1866 Feb 26

ALS, 2 p.

[Says that an attack of vertigo kept him from writing her; sends early copies from [ Home Journal]; encourages her to write more; mentions visitors to his home, including Mrs. Henry Hills, Mrs. Henry Grinnell, and Anne Lynch Botta. ]

Nathaniel Parker Willis, Woolrich, England, to Sir Charles

[1836] Mar 22

ALS, 3 p.

[Discusses difficulties with Captain Frederick Marryatand an avoided duel, the serious illness of his wife, and his tentative plans to return to America, depending on the recovery of his wife; mentions Jane Porter's presence and his indebtedness to Sir Charles.]

Cornelia Grinnell Willis, Idlewild, to Fitz-Green Halleck

May 24

ALS, 1 p.

[Writes for her husband who injured his hand in a fall; says they look forward to Halleck's visit to Idlewild. ]

Nathaniel Parker Willis, Glenmary, to R. [Londen]

Jun 20

ALS, 2 p.

[Expresses condolences after the death of Londen's wife; includes ALS, Londen to Willis, on verso, acknowledging condolence letter.]

Nathaniel Parker Willisto "My dear Haight"

Jul [3]

ALS, 3 p.

[Discusses a misplaced letter, and how hard Willis is working; comments on mutual acquaintances.]

Nathaniel Parker Willis, New York, to Charles S. Ogden, Philadelphia

Jul 11

LS, w/ANS 1 p.

[Says he is overburdened by work; decides to send him this preprinted letter; tells him in a autograph note that he does not have Poe's autograph.]

Nathaniel Parker Willis, Idlewild, to Thomas Bailey Aldrich

Aug 24

ALS, 1 p.

[Sends requested letter having to do with publishing business.]

Nathaniel Parker Willis, Glenmary, to George Virtue, England

Nov 11

ALS, 1 p.

[Sends fifth portion of " Ireland"; says it should reach Englandby boat December 1; mentions [James] Grant. ]

Nathaniel Parker Willis, Idlewild, to James Parton

n. d.

ALS, 2 p.

[Declines invitation due to overload of work; compliments him on his last two papers which were "exemplary good."]

Nathaniel Parker Willis, New York, to George Pope Morris, New York

Jul 31

ALS, 1 p.

[Discusses Home Journalcopies for Madame Calderon de la Barca, wife of Spanish minister; says copies are to be sent to an address on Long Island; reports on his improving health.]

Nathaniel Parker Willis, Idlewild, to Samuel Bulkley Ruggles

n. d.

ALS, 4 p.

[Urges him to send forgotten other half of a poem by [Regis De Trobriand]; says he would love to publish it; declines trip to Nantucketas he has too many houseguests at the moment; urges him to visit again in the fall, to join Mrs. Hills and Mrs. Otis and have a "time."]

Nathaniel Parker Willis, Home Journal, to Abraham Hart, Carey & Hart, Publishers, Philadelphia

n. d.

ALS, 2 p.

[Discusses business; asks them to date and sign an enclosed document.]

Nathaniel Parker Willis, New York, to Abraham Hart, Carey & Hart, Philadelphia

n. d.

ALS, 3 p.

[Discusses business, a new edition of his poems; agrees to their terms, which are the same ones they give Longfellow, but wants to revise and refine his poems before publication; asks for $300 advance; encloses drawing of one of his poems; says same young artist will do any number of such drawings, cheap.]

Nathaniel Parker Willisto [ T. C. Hausard]

n. d.

ALS, 1 p.

[Discusses printing of " Tortesa the Usurer" and "Bianca."]

Nathaniel Parker Willisto James T. Fields, Boston

n. d.

ALS, 1 p.

[Introduces Patterson, who will deliver the letter by hand, to Fields; says Patterson is the editor of the [Anglo-American] and "one of our choicest spirits, as well as best critics."]

Nathaniel Parker Willisto Ph. H. Brown, Esq.

n. d.

ALS, 1 p.

[Responds to request for autograph.]

Nathaniel Parker Willisto [ R. Gilmor]

n. d.

ALS, 2 p.

[Promises to visit him to renew their acquaintance; remembers his kindness in former years.]

Nathaniel Parker Willisto Anne Lynch Botta, [ New York]

n. d.

ALS, 1 p.

[Sends check for 3 tickets she sent him; compliments her on last night's dancing.]

Nathaniel Parker Willisto [Mrs. Butler]

n. d.

ALS, 1 p.

[Sends her promised verses, possibly AMs poem beginning, "My Mother! in thy prayer tonight . . ."; says he will send lines on the President's grandchild at a better moment.]

Nathaniel Parker Willisto "Dear Sir"

n. d.

ALS, 1 p.

[Informs him that he is ready to receive him tonight between seven and eight.]
Nathaniel Parker Willis, standing, with hat and cane

[1863]

Photo

[Include AN on verso, Willis to one of his sons.]

Magazine photo, Nathaniel Parker Willis, head and shoulders

n. d.

Drawing

[Includes attached AMsS poem beginning, "We met like rain-drops . . ."]

Ashland [a house] tipped to sheet with AMsS poem, " Impromptu"

n. d.

Engraving

Nathaniel Parker Willis, standing, with hat and cane

n. d.

Engraving

Nathaniel Parker Willis, head and shoulders

n. d.

Engraving
Abraham Hart
Alban Goldsmith
Almont Barnes
Anne Lynch Botta
Asa Hutchinson
Benson John Lossing
Calderon de la Barca
Charles Eames
Charles S. Ogden
Cornelia Grinnell Willis
E. Peabody
Elizabeth Oakes Smith
Epes Sargent
Fitz-Green Halleck
Frank W. Ballard
Frederick Marryat
George Endicott
George Green
George Pope Morris
George Virtue
H. Prescott
Harry Otis
Henry Grinnell
Henry Hills
Henry Tuckerman
James Henry Hackett, Dublin
James Parton
James T. Fields
James [B.] Thayer
Jane Porter
John B. Van Schaick
John Gorham Palfrey
John Williamson Palmer
Mary Russell Mitford
N. Willis
Nathaniel Ingersoll Bowditch
Nathaniel Parker Willis
Osmond Tiffany
Ph. H. Brown
R. Gilmor
R. [Londen]
Richard Jenkins
Samuel Bulkley Ruggles
Shakespeare
T. C. Hausard
Teresa Viele
Thomas Bailey Aldrich
Thomas Raynesford Lounsbury
[Benjamin Franklin] Butler
[Catherine Ann Ware] Warfield
[James] Grant
[Jane] Porter
[John Williamson] Palmer
[Mathew] Brady
[Theodore Sedgwick] Fay
Abraham Hart
America
Baltimore
Boston
Cambridge
Carthage, New York
Dublin
Dublin, Ireland
England
Europe
Glenmary
Glenmary, England
Highland Terrace
London
Long Island
Nantucket
Natchez
New Bedford
New York
Old Charlton, Kent
Paris, France
Philadelphia
Reading, England
Susquehanna
Susquehanna river
Washington
Woolrich, England