A Collection in the
Clifton Waller Barrett Library of American Literature
Accession number 6991-g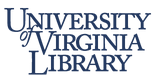 Special Collections Department, University of Virginia Library
Contact Information:
University of Virginia Library
Alderman Library
University of Virginia
Charlottesville, Virginia 22903
USA
Phone: (804) 924-3025
Fax: (804) 924-3143
Email: mssbks@virginia.edu
Processed by: Special Collections Department Staff
Date Completed: 1997
Encoded by: Courtney Boissonault
© 1997 By the Rector and Visitors of the University of Virginia. All rights reserved.
Repository
University of Virginia. Library. Special Collections Dept. Alderman Library University of Virginia Charlottesville, Virginia 22903 USA
Collection Number
6991-g
Title
Nathaniel Parker Willis Collection [1837] Jan
Extent
1 item
Creator
Location
Language
English
---
Access
Collection is open to research.
Publication Rights
EDIT ME!
Preferred Citation
EDIT ME!
Acquisition Information
Purchase 1989 March 2
Funding Note
Funded in part by a grant from the National Endowment for the Humanities
---
Sophia Seymour, Washington, D.C., to Clarissa Seymour, Utica, New York

[1837] Jan

ALS, 9 p.

[Mentioning a visit to the President [ Andrew Jackson] and hearing a speech by [Henry] Clay, describing balls and parties in a light-hearted manner, and giving her personal `first impressions' of Nathaniel Parker Willisand his wife. She describes Willis as "the most unintellectual, unpoetical looking person imaginable."]
Andrew Jackson
Clarissa Seymour
Nathaniel Parker Willis
Sophia Seymour
[Henry] Clay
Utica, New York
Washington, D.C.