A Collection in the
Clifton Waller Barrett Library of American Literature
Accession number 7493-g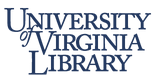 Special Collections Department, University of Virginia Library
Contact Information:
University of Virginia Library
Alderman Library
University of Virginia
Charlottesville, Virginia 22903
USA
Phone: (804) 924-3025
Fax: (804) 924-3143
Email: mssbks@virginia.edu
Processed by: Special Collections Department Staff
Date Completed: 1997
Encoded by: Courtney Boissonnault
© 1997 By the Rector and Visitors of the University of Virginia. All rights reserved.
Repository
University of Virginia. Library. Special Collections Dept. Alderman Library University of Virginia Charlottesville, Virginia 22903 USA
Collection Number
7493-g
Title
Benjamin Penhollow Shillaber Collection
Extent
13 items
Creator
Location
Language
English
---
Access
Collection is open to research.
Publication Rights
EDIT ME!
Preferred Citation
EDIT ME!
Acquisition Information
Purchase 1994 September 24
Funding Note
Funded in part by a grant from the National Endowment for the Humanities
---
Poem (untitled) by Benjamin P. Shillaber

n.d.

AMsS, 1 p.

beginning, "A little jewel a brief season lay within the bosom of a home enshrined," and dedicated to his friend George R. Garrett, with a photograph of Shillaber attached.
Benjamin Penhollow Shillaber, Boston, to "My dear Sir"

[1856] Dec 6

ALS , 1 p.

[agrees to a booking for a public lecture on the nineteenth with the compensation left up to the sense of justice of his client and comments on lectures, "The motive ostensibly put forth of elevating the species, by many of the profession, should really read raising the specie -two things of very similiar sound, but of vastly dissimilar sense."]

Benjamin Penhollow Shillaberto "Dear Dr."

1867 Aug 27

ALS , 1 p.

[announces the birth of a ten pound granddaughter]

Benjamin Penhollow Shillaber, Boston, to J. W. Pierce

1869 May 25

ALS , 1 p.

[apologizes for the delay and furnishes an autograph]

Benjamin Penhollow Shillaber, Chelsea, to Mrs. Lansing Thurber

1878 Feb 19

ALS , 1 p.

[explains that her note was mislaid during a severe attack of illness and complies with her request for an autograph]

Benjamin Penhollow Shillaber, Chelsea, to Mrs. Fannie M. Pray

1881 Mar 21

ALS , 2 p.

[furnishes an autograph for a daughter of an old friend, approves of her occupation in collecting autographs, inquires about the health of her father, and commiserates about the difficulties of the sick bed which he has occupied for the last three months]

Benjamin Penhollow Shillaber, Morrisania, New York City, to "My dear Damrel"

1883 Jun 22

ALS , 1 p.

[promises to write something for an unnamed occasion [the Return of Sons ?], "Perhaps it may turn out a song, perhaps turn out a sermon, but I shall hope my old rheumatic lyre may produce something for the occasion," and suggests that F.E. Parker, President in 1853, might be a good choice as a speaker]

Benjamin Penhollow Shillaber, Morrisania, New York City, to James R. May

Jun 22

ALS , 1 p.

[responding to a letter of the 19th which requests Shillaber to furnish a poem for the occasion of the Return of Sons, he assures May "I shall be delighted to comply, D.V. [God willing] Being so far identified with the former occasion I should feel pained not to be allowed to participate in this."]

Benjamin Penhollow Shillaber, Chelsea, to "My dear old friend" [Mr. Haskell, New Hampshire]

1883 Dec 26

ALS , 4 p.

[sends a belated thanks for his letter of sympathy upon the death of Mrs. Shillaber, "I could not do it at the time without reopening the wound that I was striving to heal, though this has been hopeless. Early in May I closed my house, and Carrie and I went wandering -she one way and I another -to try the benefit of change. I vibrated between New Yorkand Old York, up the Piscataquaand down to the beaches, seeking rest but finding it only measurably." They returned in October and secured the services of the widow of the artist, George Curtis, as housekeeper. He also comments upon Haskell's poem, his own theological doubts, and news of Chelsea, as Mr. Haskell was a former neighbor]

Benjamin Penhollow Shillaber, Chelsea, to "My dear friend Peck"

1886 May 12

ALS , 4 p.

[thanks him for his flattering letter, "Such a letter inspired the belief, accordant with my wish, that my life has not been lived in vain, and that though dollars may not have overflowed my coffers, dolors never have usurped their place." Shillaber assures his friend that he keeps pegging away with his pen, values his friends exceedingly, having never lost one except through death, describes the loss of his wife three years ago as the great sorrow of his life, and thanks him for sending some poems]

Benjamin Penhollow Shillaber, Chelsea, to "My dear Haskell"

1890 Jan 17

ALS , 2 p.

[refers to articles by Haskell on Kelly and [William J.] Snelling(1804-1848), who wrote humor and satire under several pseudonyms and briefly edited The Boston Heraldbefore his death, and mentions his suffering from a bout of jaundice, and his publication in prospect for the summer]
Carte-de-viste photograph of Benjamin Penhollow Shillaber, showing Shillaber three-quarter length, seated, leaning back in his chair, with his hand on his lapel, wearing chin whiskers or a light beard

n.d.

Photograph, sepia

Cabinet-size photograph of Benjamin Penhollow Shillaber, showing Shillaber standing full-length in a rustic studio setting, clean shaven, holding his hat and walking stick in his right hand

n.d.

Photograph, sepia
Benjamin P. Shillaber
Benjamin Penhollow Shillaber
F.E. Parker
Fannie M. Pray
George Curtis
George R. Garrett
J. W. Pierce
James R. May
Lansing Thurber
[William J.] Snelling
Boston
Chelsea
Morrisania, New York City
New Hampshire
New York
Piscataqua