A Collection in the
Clifton Waller Barrett Library of American Literature
Accession number 6239-l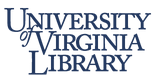 University of Virginia Library
Albert and Shirley Small Special Collections Library
University of Virginia
Charlottesville, Virginia 22904-4110
USA
Phone: (434) 243-1776
Fax: (434) 924-4968
Reference Request Form:
https://small.lib.virginia.edu/reference-request/
URL:
http://small.library.virginia.edu/
© 1997 By the Rector and Visitors of the University of Virginia. All rights reserved.
Funded in part by a grant from the National Endowment for the Humanities.
Processed by: Special Collections Department Staff
Repository
University of Virginia. Library. Special Collections Dept. Alderman Library University of Virginia Charlottesville, Virginia 22903 USA
Collection Number
6239-l
Title
John Steinbeck Collection 1934-1964
Extent
15 items
Creator
Location
Language
English
---
Access Restrictions
Collection is open to reserch.
Use Restrictions
See the University of Virginia Library's use policy.
Preferred Citation
John Steinbeck Collection, Accession 6239-l, Special Collections Department, University of Virginia Library
Acquisition Information
Purchase 1974 May 6
Funding Note
Funded in part by a grant from the National Endowment for the Humanities
---
---
John Steinbeckto [William] A. Gilfry

1963 Aug 13

ALS,6 p.w/env

[Discusses the burdensome quantity of mail, receipt of the Nobel Prize in Literature, finances, lifestyle, the difficulty of giving things away, dogs, the blacks' fight for civil rights and a childhood trip to Big Basin; briefly discusses aftermath of eye surgery, the demands of writing, upcoming travel for the State Department, Robert Frost, Charley's grave, Gilfry's poems, Sea of Cortezand his boys [ Thom Steinbeckand John Steinbeck IV]; mentions New York City, Europe, Air Forces Aid Society, a book [ Bombs Away], England, Santa Cruz County, Californiaand [ Elworthy W. Somerset Word-book]; includes a note in another hand regarding Yale Reviewarticle on verso of envelops and "Answered August 19" on face.]

Mavis McIntoshto John Flemming

1974 Mar 27

TLS,1 p.w/env

[Discusses the break-up of John Steinbeck's marriage to Carol Henning Steinbeckas background information for a set of letters Flemming has bought from her, a trip to California, Carol's trip to Hawaii, Gwyndolyn Conger, unfounded claims of pregnancy by both Carol and Gwen, and Carol's moving to New York City; mentions George [Rippey] Stewart, [ McIntosh and Otis Literary Agency], Los Angelesand San Francisco. ]

Note of [ Mavis McIntosh] on an envelope stating that the following letters are from May 1941-September 1941

n. d.

AN

John Steinbeckto Mavis [McIntosh]

[1941] Apr 16

ALS, 1 p.

[Discusses marital problems, his telling Carol Henning Steinbeckof his involvement with [ Gwyndolyn Conger], Carol's unwillingness to give him up, claims of pregnancy by Carol and Gwen, his decision to stay with Carol, selling the ranch, buying a house in Pacific Grove, a near breakdown and his work suffering; mentions Elizabeth [R. Otis.]

John Steinbeckto Mavis [McIntosh]

[1941] ca. late Apr Wednesday night

ALS, 1 p.

[Discusses his separation from Carol Henning Steinbeck, Carol's going to New York City, Carol's need for McIntosh's support, financial support for Carol and his breakdown; mentions [ Gwyndolyn Conger], [ Pascal Covici. ]

John Steinbeckto Mavis [McIntosh]

[1941]

TLS, 2 p.

[Discusses his separation from Carol Henning Steinbeck, marital incompatibilities, Carol's going to New York City, [ Gwyndolyn Conger], [Webster F.] "Toby" Street's financial recommendations, Carol's need for moral support from McIntosh, his breakdown, push for second draft typescript [of Sea Of Cortez], Carol's watch and Gwen's losing her baby.]

John Steinbeckto Mavis [McIntosh]

[1941] Sunday

TL, 2 p.

[Discusses his separation from Carol Henning Steinbeck, financial settlement being handled by [Webster F.] "Toby" Street, letters from Carol, his health, work on [ Sea of Cortez], a visit from Carol's father, Carol's mother's feelings towards him, [ Gwyndolyn Conger], receipt of two letters, one from [ Pascal Covici] and [ Antonia Seixas Jackson]; mentions Elizabeth [R. Otis]and Annie Laurie [Williams].]

John Steinbeckto Mavis [McIntosh]

[1941] Friday

ALS, 1 p.

[Discusses his work [ Sea of Cortez] as his survival [following his separation from Carol Henning Steinbeck]; [ Antonia Seixas Jackson] beginning the typescript sale of a car and pictures for Sea of Cortez; mentions Carol Henning Steinbeck. ]

[ John Steinbeck] to Mavis [McIntosh]

[1941] Tuesday

AL, 1 p.

[Discusses work with [ Antonia Sexias Jackson] on [ Sea of Cortez], his separation from Carol Henning Steinbeckhis health, [Webster F.] "Toby" Street's handling the financial settlement and limited social contacts; mentions [ Pascal Covici], Ritch[ie Lovejoy], [Natalya Lovejoy], Ed[ward Flanders Ricketts]and Elizabeth [R. Otis]. ]

John Steinbeckto Mavis [McIntosh]

[1942 ca. May]Wednesday

TL, 2 p.

[Discusses separation from Carol Henning Steinbeck, [ Pascal Covici's ] handling of [ Sea of Cortez], the Mexican book [ The Forgotten Village], financial settlement, [ Gwyndolyn Conger], [Webster F.] "Toby" Streetand Ed[ward Flanders Ricketts]

John Steinbeckto Mavis [McIntosh]

[1941] Saturday

ALS, 2 p.

[Discusses [ Pascal Covici's ] handling of [ Sea of Cortez], separation from Carol Henning Steinbeck, Elizabeth [R. Otis], The Red Ponycontract with [Lewis] Milestone, the [ Metro-Goldwyn-Mayer] deal, his dislike for Hollywood, her and Carol's feelings about [ Sea of Cortez], his health, [ Gwyndolyn Conger], The Viking Pressand [ Annie Laurel Williams]; mentions Nuland's father, Stanford University Press, Gone with the Wind, [John] Fordand Donn Byrne. ]

John Steinbeckto Mavis [McIntosh]

[1941 ca late June] Sunday

TL, 2 p.

[Discusses [ Sea of Cortez], separation from Carol Henning Steinbeck, his philosophy of life, the ranch, the [ Metro-Goldwyn-Mayer] deal falling through, his health, [" God in the Pipes"] and his father [ John Ernst Steinbeck]; mentions Maine, Carol's father, [ Gwyndolyn Conger], Elizabeth [R. Otis], [ Pascal Covici] and Zarathustra. ]

John Steinbeckto Mavis [McIntosh]

[1941] Thursday

TL, w/ANS 3 p.

[Discusses financial settlement with Carol Henning Steinbeck, the contrast between life with Carol and life with [ Gwyndolyn Conger], [ Elizabeth Steinbeck Ainsworth], Ed[ward Ricketts, Jr.], [Webster F.] "Toby" Street, the ranch, the [Lewis] Milestonecontract [ The Red Pony] and an [ Associated Press] rumor report; mentions Ed[ward Flanders Ricketts]. ]

John Steinbeckto Elizabeth [R. Otis]and Mavis [McIntosh]

[1941 ca. Aug]

ALS, 3 p.

[Discusses a newspaper article about his and Carol Henning Steinbeck's private life; [ Pascal Covici's ] handling of [ Sea of Cortez], upcoming work, separation from Carol, his health, the ranch, [" God in the Pipes"], The Red Ponyscript with [ Lewis Milestone] and a letter from Carol's sister [ Idell Henning]; mentions Los Angeles, San Francisco, Stanford University Pressand The Viking Press. ]

John Steinbeckto Mavis [McIntosh]

[1941 Sep] Wednesday

ALS, 2 p.

[Discusses his relationship with [ Gwyndolyn Conger], separation from Carol Henning Steinbeck, his having been a nuisance to [ McIntosh and Otis Literary Agency], a letter from [ Idell Henning], [ Sea of Cortez] and work with [Lewis] Milestoneon The Red Pony, [" God in the Pipes"]; mentions The Viking Pressand Elizabeth [R. Otis]. ]
Annie Laurel Williams
Annie Laurie [Williams
Antonia Seixas Jackson
Antonia Sexias Jackson
Carol Henning Steinbeck
Donn Byrne
Ed[ward Flanders Ricketts]
Ed[ward Ricketts, Jr.]
Elizabeth Steinbeck Ainsworth
Elizabeth [R. Otis.]
Elizabeth [R. Otis]
George [Rippey] Stewart
Gwyndolyn Conger
Idell Henning
John Ernst Steinbeck
John Flemming
John Steinbeck
John Steinbeck IV
Lewis Milestone
Mavis McIntosh
Mavis [McIntosh]
Pascal Covici
Ritch[ie Lovejoy]
Robert Frost
Thom Steinbeck
Zarathustra
[John] Ford
[Lewis] Milestone
[Natalya Lovejoy]
[Webster F.] "Toby" Street
[William] A. Gilfry
Big Basin
California
England
Europe
Hawaii
Hollywood
Los Angeles
Maine
New York City
Pacific Grove
San Francisco
Santa Cruz County, California