A Collection in the
Clifton Waller Barrett Library of American Literature
Accession number 6903-c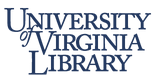 University of Virginia Library
Albert and Shirley Small Special Collections Library
University of Virginia
Charlottesville, Virginia 22904-4110
USA
Phone: (434) 243-1776
Fax: (434) 924-4968
Reference Request Form:
https://small.lib.virginia.edu/reference-request/
URL:
http://small.library.virginia.edu/
© 1997 By the Rector and Visitors of the University of Virginia. All rights reserved.
Funded in part by a grant from the National Endowment for the Humanities.
Processed by: Margarete Groschel
Repository
University of Virginia. Library. Special Collections Dept. Alderman Library University of Virginia Charlottesville, Virginia 22903 USA
Collection Number
6903-c
Title
Hjalmar Hjorth Boyeson Collection 1867-1895
Extent
13 items
Creator
Location
Language
English
---
Access Restrictions
Collection is open to research.
Use Restrictions
See the University of Virginia Library's use policy.
Preferred Citation
Hjalmar Hjorth Boyeson Collection, Accession 6903-c, Special Collections Department, University of Virginia Library
Acquisition Information
Deposit [ 17 Dec 1963] 17 Aug 1965
Funding Note
Funded in part by a grant from the National Endowment for the Humanities
---
---
Thomas Worchester, [ Waltham, Massachusetts], to Hjalmar Hjorth Boyesen, [? Chicago]

1870 Jun 29

ALS, 1 p.

[Forwards his letter to [Silas Tertius] Rand, treasurer "at that time"; sends Rand's answer; congratulates him on his marriage.]

Robert Scheffer, private secretary to Queen Elizabeth of Rumania, Buccarest, to Hjalmar Hjorth Boyesen, New York

1888 Mar 8

ALS, 2 p.

[Acknowledges for the queen the receipt some time ago of Idyls of Norway and Other Poemsand Queen Titaniawhich she greatly enjoyed; lets him know he impressed the queen with his account of Carmen Sylva's work in The Independent. ]

Seth Low, Mayor of Brooklyn, to Hjalmar Hjorth Boyesen, New York

1889 Oct 10

TLS, 1 p.

[Acknowledges letter; hopes that his optimism in regard to Columbia [University]is not tinged by his views on immigration; invites him to his house.]

John Bach McMaster, University of Pennsylvania, to Hjalmar Hjorth Boyesen, New York

1889 Oct 14

TLS, 2 p.

[Apologizes for his shortcomings; offers an apology to the "Executive Council"; encloses money to cover his debt.]

John W. Lovell, New York, to Hjalmar Hjorth Boyesen, New York City

1890 Sep 25

TLS, 1 p.

[Sends him the Londonaddress of publisher Charles Wolcott Balestier; discusses the publishing of Boyesen's next book.]

John W. Lovell, United States Book Company, New York, to Hjalmar Hjorth Boyesen, New York City

1891 Apr 20

TL (initialed), 1 p.

[Discusses the correction of proofs; says the company does not object to the use of the story in German in The New York Staatszeitung. ]

John W. Lovell, United States Book Company, New York, to Hjalmar Hjorth Boyesen, New York City

1891 Apr 22

TL (initialed), 1 p.

[Discusses proofs; says Charles Wolcott Balestierwill receive his letter upon his return from Englandtomorrow.]

John W. Lovell, United States Book Company, New York, to Hjalmar Hjorth Boyesen, New York City

1891 Apr 29

TL (initialed), 1 p.

[Discusses pages missing from proofs; says that Charles Wolcott Balestierwill meet with him upon his return from Boston. ]

A. D. Hurd, United States Book Company, New York, to Hjalmar Hjorth Boyesen, New York City

1891 May 16

TLS, 1 p.

[Says that plate corrections have been sent to the printer, the price for the requested 250 copies of the Mammon of Unrighteousnessin sheets, folded and collated, would be 24 cents per copy.]

Michael Augustine Corrigan, New York, to Hjalmar Hjorth Boyesen, New York

1893 Nov 16

ALS, 1 p.

[Refers to the New York Heraldof that day; asks what proof he has to assert that he is in league with Tammany Hall and in control of Richard Croker's conscience; wants him to retract these charges.]

Michael Augustine Corrigan, New York, Archbishop's House, to Hjalmar Hjorth Boyesen, New York City

1893 Nov 17

ALS, 1 p.

[Appreciates compliance with his request; looks forward to Boyesen's visit next Tuesday evening.]

Annie Sheldon Coombs, New York, to Hjalmar Hjorth Boyesen, New York

n.y. Apr 2

ALS, 4 p.

[Thanks him for letter of reassurance, which revived her hopes for success; says she is upset about her own low opinion of herself.]

Minnie V. D. Ripley, New York, to Hjalmar Hjorth Boyesen, New York

n.y. Apr 3

ALS, 2 p.

[Thanks him for the charming souvenir; says the inscription went right to her heart.]

[ Julie Grinnell Cruger], New York, to Hjalmar Hjorth Boyesen, [ New York]

n.y. Aug 22

ALS, 3 p.

[Refers to two letters she has written him; says she is bored with the subject of "rich woman," which has been "done to death in newspapers and fiction"; feels sorry that "Rebellious Daughters" has not been liked and says she will let the other magazine have it if they want it; says that editors love the public as an imbecile; thinks the public is fairly intelligent; expresses admiration for Boyesen's father.]

Julie Grinnel Cruger, [ New York], to Hjalmar Hjorth Boyesen, [ New York]

n. d.

ALS, 3 p.

[Thanks him for a book; marvels at his use of English; says she will always remember how he encouraged her.]
A. D. Hurd
Annie Sheldon Coombs
Carmen Sylva
Charles Wolcott Balestier
Hjalmar Hjorth Boyesen
John Bach McMaster
John W. Lovell
Julie Grinnel Cruger
Julie Grinnell Cruger
Michael Augustine Corrigan
Minnie V. D. Ripley
New York City
Richard Croker
Robert Scheffer
Seth Low
Thomas Worchester
[Silas Tertius] Rand
Boston
Brooklyn
Buccarest
Chicago
England
London
New York
New York City
Rumania
Waltham, Massachusetts