A Collection in the
Clifton Waller Barrett Library of American Literature
Accession number 7844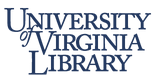 Special Collections Department, University of Virginia Library
Contact Information:
University of Virginia Library
Alderman Library
University of Virginia
Charlottesville, Virginia 22903
USA
Phone: (804) 924-3025
Fax: (804) 924-3143
Email: mssbks@virginia.edu
Processed by: Nancy Faulkner
Date Completed: 1997
Encoded by: Courtney Boissonnault
© 1997 By the Rector and Visitors of the University of Virginia. All rights reserved.
Repository
University of Virginia. Library. Special Collections Dept. Alderman Library University of Virginia Charlottesville, Virginia 22903 USA
Collection Number
7844
Title
Melville DeLancey Landon ("Eli Perkins") Collection 1873-1895
Extent
ca. 11 items
Creator
Location
Language
English
---
Access
Collection is open to research.
Publication Rights
EDIT ME!
Preferred Citation
EDIT ME!
Acquisition Information
Deposit [1963 Dec 17]1965 Feb 17
Funding Note
Funded in part by a grant from the National Endowment for the Humanities
---
Brief description of a "bore"

n. d.

AMsS, 1 p.
Melville DeLancey Landonto "My Dear Arthur"

1873 Dec 1

AMsS, 1 p.

[Encourages Arthur in his resolve to stop drinking.]

Melville DeLancey Landonto "My dear Eben"

[1876?] Nov 30

ALS, 1 p.

[Sends a recipe for a hot rum drink; mentions Rev Mr. Talmodge; on verso is the top half of a page of a letter, dated 1878 Oct 26, to Melville DeLancey Landonregarding a collection of autographs and autographed letters of distinguished Americans since the Revolution.]

Melville DeLancey Landonto Samuel Sidney McClure

1892 May 10

ALS, 1 p.

[Discusses columns he will write about women in the Orient for the "Woman's Page" of McClure's syndicate; attached clipping tells of Melville DeLancey Landon's upcoming trip to the Orient; mentions Mrs. Pratt, Buddhism, Shintoism, Christianity.] (with newspaper article pasted on)

Melville DeLancey Landonto Charles F. Wingate

1893 Apr 17

ALS, 1 p.

[Mentions his wife's sending $100 for a share of Sullivan County Cluband a lot; says that, since he will do much for the club, he wants Mr. Wingate to take good care of him by picking out a good lot for him; mentions a trip to Oregon; mentions Ik Marvel; attached clipping discusses literature paying well in America, cites Mark Twainand Eli Perkinsas examples.]

Melville Delancey Landonto Samuel Sidney McClure

[1895] Apr 25

ALS, 2 p.

[Discusses writing a little book that "could let daylight through Coin;" says his India, Japan, and Chinaexperience with free coinage should help him; mentions upcoming lecture through the 29th; wishes for a meeting with McClure (as possible publisher for the book) on Tuesday, April 30; mentions Mr. Dana.]

Melville Delancey Landonto General Ulysses S. Grant

[n. y.] May 4

ALS, 1 p.

[Discusses taking "care of Greeley in this direction;" mentions Greeley's "splendid character for satire;" mentions Thomas Nast. ]
Portrait of Melville Delancey Landon, with reproduction of pencil sketch of him on verso

n.d., ca. 1893

Photo

Full face portrait of Melville Delancey Landon

n. d.

Photo
Humorous "Season Ticket" to "Eli Perkins" Lectures

n. d.

Ticket

["Admit the Bearer . . . anywhere in the world, for years and years."]
Charles F. Wingate
Eli Perkins
Ik Marvel
Mark Twain
Melville DeLancey Landon
Melville DeLancey Landon
Melville Delancey Landon
Melville Delancey Landon
Samuel Sidney McClure
Thomas Nast
Ulysses S. Grant
America
China
India
Japan
Oregon