A Collection in the
Clifton Waller Barrett Library of American Literature
Accession number 7177-a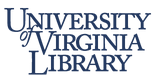 Special Collections Department, University of Virginia Library
Contact Information:
University of Virginia Library
Alderman Library
University of Virginia
Charlottesville, Virginia 22903
USA
Phone: (804) 924-3025
Fax: (804) 924-3143
Email: mssbks@virginia.edu
Processed by: Special Collections Department Staff
Date Completed: 1997
Encoded by: Elizabeth Slomba
© 1997 By the Rector and Visitors of the University of Virginia. All rights reserved.
Repository
University of Virginia. Library. Special Collections Dept. Alderman Library University of Virginia Charlottesville, Virginia 22903 USA
Collection Number
7177-a
Title
Rufus Dawes Collection 1827-1856
Extent
3 items
Creator
Location
Language
English
---
Access
Collection is open to research.
Publication Rights
EDIT ME!
Preferred Citation
EDIT ME!
Acquisition Information
Deposit, 1964 May 25
Funding Note
Funded in part by a grant from the National Endowment for the Humanities
---
Rufus Dawesto Francis Alexander

1827 Jan 30

ALS, 2 p.

[Describes portraits in his apartment; recounts visits to New York, Philadelphia, Washington, D.C., and Mount Vernon, where he entered George Washington's tomb; recalls meeting painter Thomas Sully. ]

Rufus Dawesto Charles Lanman

1856 Dec 19

ALS, 3 p.

[Encloses Daniel Webster's corrections and approval of his proof prospectus for the New York Daily Whig; discusses Free Banking, which was adopted in New Yorkand spreading to other states; credits Webster with originating it.]

Charles Lanmanto Rufus Dawes

n.d.

AN (fragment), 1 p.

[Emphasizes that Dawes is not merely a poet and writer, but is also capable of "making a political and financial demonstration."]
Charles Lanman
Daniel Webster
Francis Alexander
George Washington
Rufus Dawes
Thomas Sully
New York
Philadelphia
Washington, D.C.