A Collection in the
Clifton Waller Barrett Library of American Literature
Accession number 6966-c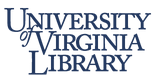 Special Collections Department, University of Virginia Library
Contact Information:
University of Virginia Library
Alderman Library
University of Virginia
Charlottesville, Virginia 22903
USA
Phone: (804) 924-3025
Fax: (804) 924-3143
Email: mssbks@virginia.edu
Processed by: Beatrix Ramey
Date Completed: 1997
Encoded by: Elizabeth Slomba
© 1997 By the Rector and Visitors of the University of Virginia. All rights reserved.
Repository
University of Virginia. Library. Special Collections Dept. Alderman Library University of Virginia Charlottesville, Virginia 22903 USA
Collection Number
6966-c
Title
Richard Henry Dana Sr. and Jr. Collection 1844-1851
Extent
2 items
Creator
Location
Language
English
---
Access
Collection is open to research.
Publication Rights
EDIT ME!
Preferred Citation
EDIT ME!
Acquisition Information
Purchase, 1965 Jun 7
Funding Note
Funded in part by a grant from the National Endowment for the Humanities
---
Richard Henry Dana Sr.to Charles King

1844 Aug 3

ALS, 1 p.

[Requests memoir of Washington Allstonfor projected book; G. R. Lesliesuggested King might have Allston anecdotes; mention his poor health.]

Richard Henry Dana Jr.to Thomas Groome

1851 Mar 27

ALS, 2 p.

[Mentions need for reference in his book to some new statistics and decisions; pressure of legislative and other work is causing delay.]
Charles King
G. R. Leslie
Richard Henry Dana Jr.
Richard Henry Dana Sr.
Thomas Groome
Washington Allston