A Collection in the
Special Collections Department
Accession number 5757-b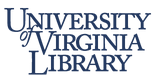 University of Virginia Library
Albert and Shirley Small Special Collections Library
University of Virginia
Charlottesville, Virginia 22904-4110
USA
Phone: (434) 243-1776
Fax: (434) 924-4968
Reference Request Form:
https://small.lib.virginia.edu/reference-request/
URL:
http://small.library.virginia.edu/
© 2016 By the Rector and Visitors of the University of Virginia. All rights reserved.
Funded in part by a grant from the National Endowment for the Humanities.
Processed by: Special Collections Department Staff
Repository
University of Virginia. Library. Special Collections Dept. Alderman Library University of Virginia Charlottesville, Virginia 22903 USA
Collection Number
5757-b
Title
Randolph Family Papers 1825-1884
Extent
ca. 415 items
Collector
James C. Shipley
Location
Language
English
---
Access Restrictions
Collection is open to research.
Use Restrictions
See the University of Virginia Library's use policy.
Preferred Citation
Randolph Family Papers, Accession 5757-b, Special Collections Department, University of Virginia Library
Acquisition Information
The Randolph family papers were purchased from James C. Shipley of Alexandria, Virginia, on April 19, 1958.
---
Robert Carter Randolph (1808-1887) was a physician, born at "Carter Hall" Clarke County, Virginia, the son of Archibald Cary (1769-1813) and Lucy Burwell Randolph (1777-1810). Robert took the degree of Doctor of Medicine in Philadelphia in 1828 and married Lucy Nelson Wellford (1810-1882), daughter of Susan R.C. Nelson (1790-1869) and William Wellford, at "Chapel Hill" in 1830. Robert C. Randolph and his family resided at "New Market" near Millwood until the death of his wife when he went to live with his son Thomas Randolph. Robert and Lucy had at least eleven children, nine of whom survived to adulthood. They included:
1) Betty Burwell Randolph Smith (1831-1899), m. Warren Christian Smith (1824-1888) of Summerville on February 18, 1862
2) Dr. Archibald Cary Randolph (1833-1887), m. Susan Burwell Henry on September 29, 1881, attended the University of Virginia in 1852, received medical degree in Philadelphia in 1859, and was a surgeon in General Fitzhugh Lee's Cavalry Division
3) Susan Wellford Randolph (1835-1896), m. William Eston Randolph on May 1, 1860, at "New Market"
4) William Wellford Randolph (1837-1864), m. Ada Stuart of King George County in 1863, attended the University of Virginia 1855-1856, was killed as a Colonel of the Second Regiment, Stonewall Brigade at the Battle of the Wilderness, May 5, 1864
5) Philip Burwell Randolph (1838-1857), died while attending the University of Virginia of typhoid fever, November 21, 1857
6) Robert Carter Randolph (1840-1864), killed at the Battle of Cedar Creek, October 19, 1864, as Captain of Company C, Second Regiment, Stonewall Brigade
7) Thomas Hugh Burwell Randolph (1843-1900), m. E. Page Burwell of "Carter Hall" on February 4, 1869, wounded at the Battle of Manassas, July 21, 1861, and imprisoned for two years on Johnston Island
8) Isham Randolph (1848-1920), m. Mary Henry Taylor on June 15, 1882, chiefly educated by his mother, became chief engineer for the Chicago and Western Indiana Railroad Company in 1880, often employed as a consulting engineer on the national level
9) Polly Cary Randolph (?)
10) Lucy Wellford Randolph (1850-?), died in infancy
11) Catherine Isham Randolph (1854-?), died in infancy
This collection contains ca. 415 items (1 Hollinger box), 1825-1884, chiefly the correspondence of the Randolph family of Millwood, Clarke County, Virginia. The correspondence largely consists of letters written to Dr. Robert Carter Randolph (1808-1887) and Lucy Nelson (Wellford) Randolph (1810-1882) by their children and other relatives. Printed material, receipts and miscellaneous items including recipes, invitations, poems, a diagram of a property lot, a speech, and a sermon make up the remainder of the collection.
Because the correspondence is predominantly between and about family members, an appendix of genealogical information concerning the Randolph family is attached. Although four of Robert Carter Randolph's sons joined the Confederate forces during the Civil War, this collection does not contain any correspondence from that period.
Of special note are letters from various Randolphs who attended the University of Virginia and describe their life and activities as students, including Archibald C. Randolph (1852 October 3, 17 and 24; November 7, 14, 21, and 24; and December 8 and 13), William Wellford Randolph (1856 January 20), and William Wellford Randolph (1882 November 19; and 1883 March 18).
Also of interest are letters mentioning slavery (1851 January 9; 1852 January 4; 1853 January 9 and 12); minnie guns for Robert Carter Randolph's company (1859 November 26); carpetbaggers (1870 March 12); and the "Old Chapel" (1877 May 8 and 15; and 1881 May 20). There are many letters from Isham Randolph, a civil engineer of national reputation, some of which pertain to his early career with the Chicago and Western Indiana Railroad Company. Other topics of interest include the genealogical letters of Kate Randolph Sheets written in 1874, and letters expressing religious sentiments and describing religious events throughout the collection.
The material is arranged chronologically within the folders.
---