A Collection in the
Special Collections Department
Accession number 5491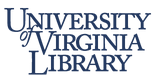 University of Virginia Library
Albert and Shirley Small Special Collections Library
University of Virginia
Charlottesville, Virginia 22904-4110
USA
Phone: (434) 243-1776
Fax: (434) 924-4968
Reference Request Form:
https://small.lib.virginia.edu/reference-request/
URL:
http://small.library.virginia.edu/
© 1997 By the Rector and Visitors of the University of Virginia. All rights reserved.
Funded in part by a grant from the National Endowment for the Humanities.
Processed by: Special Collections Department Staff
Repository
University of Virginia. Library. Special Collections Dept. Alderman Library University of Virginia Charlottesville, Virginia 22903 USA
Collection Number
5491
Title
James Branch Cabell Collection 1922-1932
Extent
39 items
Creator
Location
Language
English
---
Access Restrictions
Collection is open to research.
Use Restrictions
See the University of Virginia Library's use policy.
Preferred Citation
James Branch Cabell Collection, Accession 5491, Special Collections Department, University of Virginia Library
Acquisition Information
Gift 1956 Nov 20
Funding Note
Funded in part by a grant from the National Endowment for the Humanities
---
---
James Branch Cabellto [ T. Gilbert Porterfield]

1922 Jul 11

TLS, 1 p.

[ T. Gilbert Porterfield] to James Branch Cabell

1922 Jul 12

TL,1 p.[carbon]

George W. Warrento T/ Gilbert Porterfield

1922 Jul 13

TLS, 1 p.

James Branch Cabellto T. Gilbert Porterfield

1922 Jul 14

TLS, 1 p.

[ T. Gilbert Porterfield] to George Warren

1922 Jul 15

TL,1 p.[carbon]

James Branch Cabellto [Mason] Lowance

1922 Aug 30

TLS, 1 p.

James Branch Cabellto T. Gilbert Porterfield

1923 Jun 21

TLS, 1 p.

[T. Gilbert Porterfield]to James Branch Cabell

1923 Jun 23

TL,1 p.[carbon]

James Branch Cabellto T. Gilbert Porterfield

1923 Jun 25

TLS, 1 p.

[ T. Gilbert Porterfield] to James Branch Cabell

1923 Jun 26

TL, 1 p.

James Branch Cabellto T. Gilbert Porterfield

1923 Jun 28

TLS, 1 p.

[ T. Gilbert Porterfield] to James Branch Cabell

1923 Jun 29

TL,1 p.[carbon]

James Branch Cabellto [Lyman] Denison

1923 Sep 10

TLS, 1 p.

James Branch Cabellto T. Gilbert Porterfield

1924 Jun 7

TLS, 1 p.

James Branch Cabellto T. Gilbert Porterfield

1924 Jun 11

TLS, 1 p.

James Branch Cabellto T. Gilbert Porterfield

1924 Jun 18

TLS, 1 p.

[ T. Gilbert Porterfield] to James Branch Cabell

1924 Jun 20

TL,1 p.[carbon]

James Branch Cabellto Mason [Lowance]

1924 Sep 5

TLS, 1 p.

Mason Lowanceto James Branch Cabell

1924 Sep 6 & 7

TL, 1 p.

James Branch Cabellto T. Gilbert Porterfield

1925 May 30

TLS, 1 p.

James Branch Cabellto T. Gilbert Porterfield

1925 Jun 6

TLS, 1 p.

[ T. Gilbert Porterfield] to James Branch Cabell

1925 Jun 8

TL,1 p.[carbon]

[ T. Gilbert Porterfield] to James Branch Cabell

1925 Jun 9

TL,1 p.[carbon]

James Branch Cabellto T. Gilbert Porterfield

1925 Jun 24

TLS, 1 p.

James Branch Cabellto T. Gilbert Porterfield

1926 Apr 24

TLS, 1 p.

[ T. Gilbert Porterfield] to James Branch Cabell

1926 Apr 26

TL,1 p.[carbon]

James Branch Cabellto T. Gilbert Porterfield

1926 Sep 9

TLS, 1 p.

[ T. Gilbert Porterfield] to James Branch Cabell

1926 Sep 13

TL,1 p.[carbon]

James Branch Cabellto [Lyman] Denison

1927 May 19

TLS, 1 p.

James Branch Cabellto Lyman Denison

1927 May 26

TLS, 1 p.

T. Gilbert Porterfieldto James Branch Cabell

1931 May 14

TL,1 p.[carbon]

James Branch Cabellto T. Gilbert Porterfield

1931 May 18

TLS, 1 p.

James Branch Cabellto T. Gilbert Porterfield

1931 May 19

TLS, 1 p.

T. Gilbert Porterfieldto James Branch Cabell

1931 May 21

TL,1 p.[carbon]

James Branch Cabellto T. Gilbert Porterfield

1931 May 23

TLS, 1 p.

T. Gilbert Porterfieldto James Branch Cabell

1931 May 27

TL,1 p.[carbon]

James Branch Cabellto T. Gilbert Porterfield

1931 Jun 24

TLS, 1 p.

[ T. Gilbert Porterfield] to James Branch Cabell

1931 Jun 25

TL,1 p.[carbon]

James Branch Cabellto T. Gilbert Porterfield

1932 Mar 4

TLS, 1 p.

[ T. Gilbert Porterfield] to James Branch Cabell

1932 Mar 14

TL,1 p.[carbon]
George W. Warren
George Warren
James Branch Cabell
Lyman Denison
Mason Lowance
Mason [Lowance]
T. Gilbert Porterfield
T. Gilbert Porterfield
T/ Gilbert Porterfield
[Lyman] Denison
[Mason] Lowance
[T. Gilbert Porterfield]